This post may contain affiliate links to products I use and highly recommend. You can read my full disclosure here.
Click below to share this!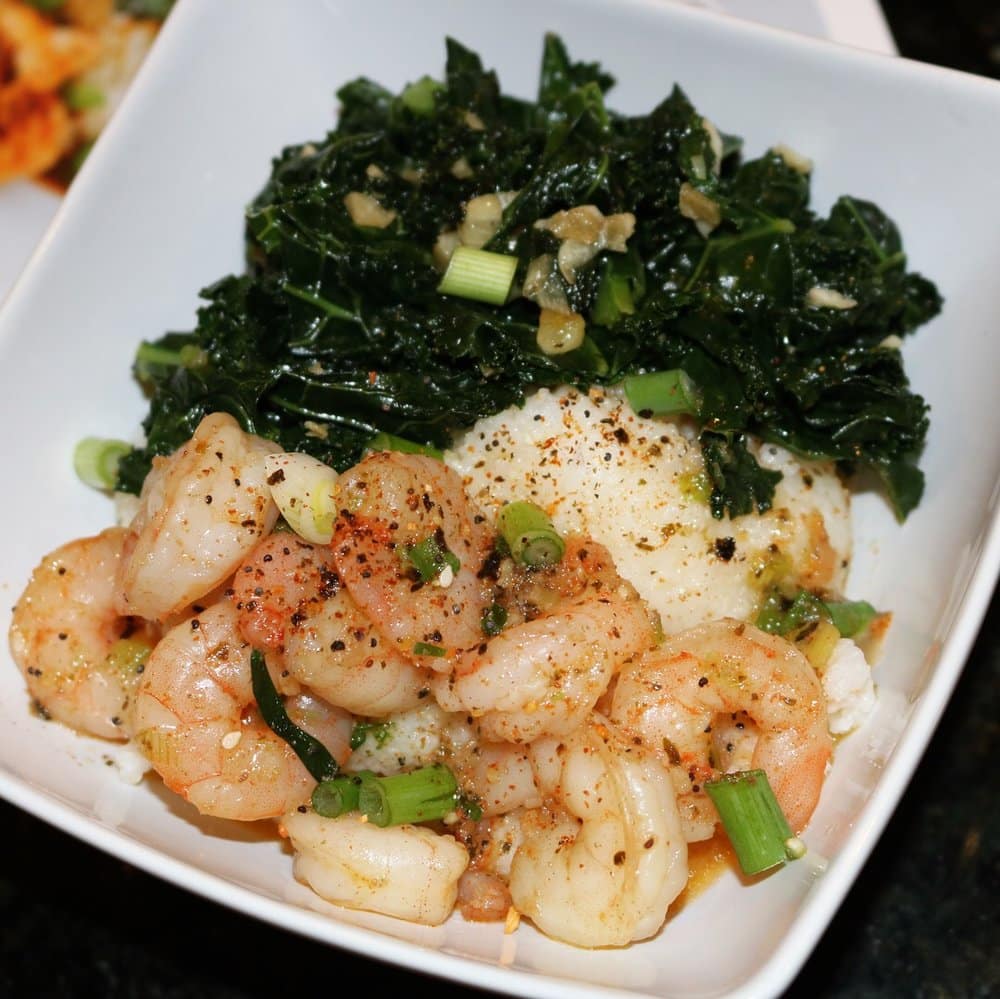 Partner Websites
I've tried a ton of meal box kits. In fact, some of my earliest IG food pics were meal kits! Even though I enjoy cooking my own dishes, I used them because they provide a bit of a break from meal planning, especially when I have a long week ahead. I was excited to partner up with Martha & Marley Spoon to provide this review! They sent me a box and here is my experience.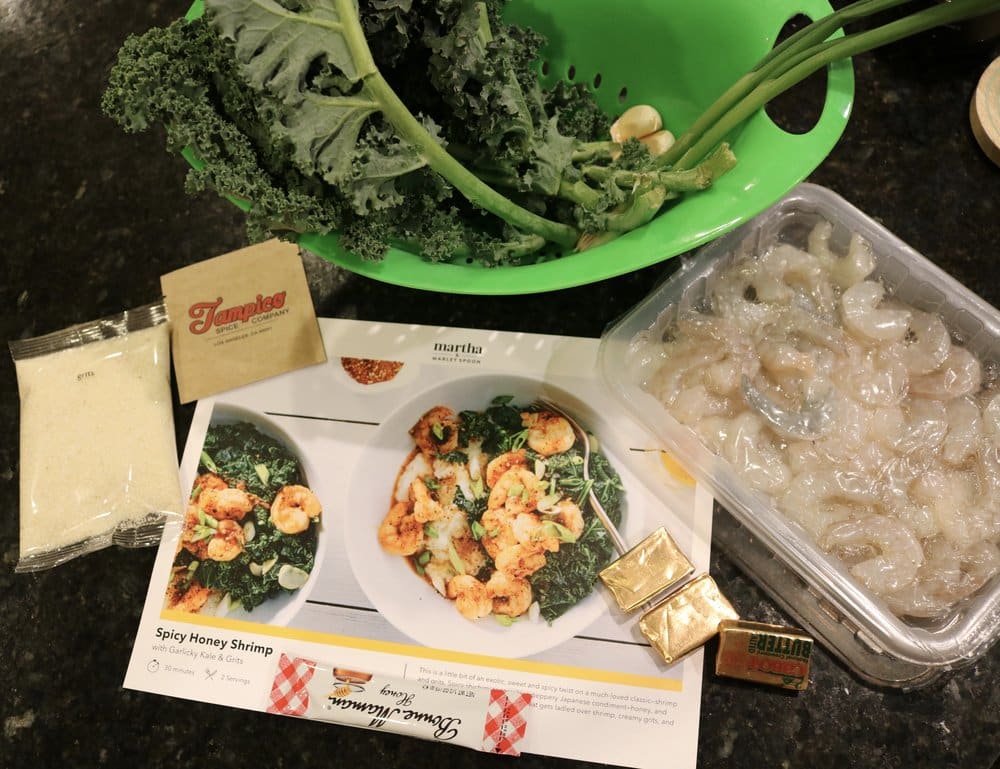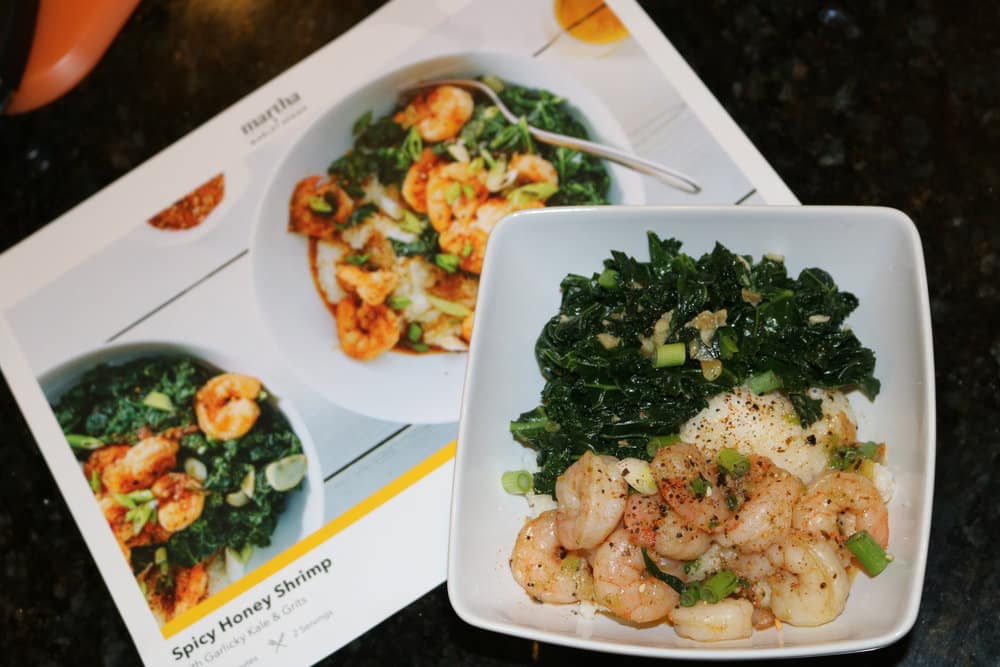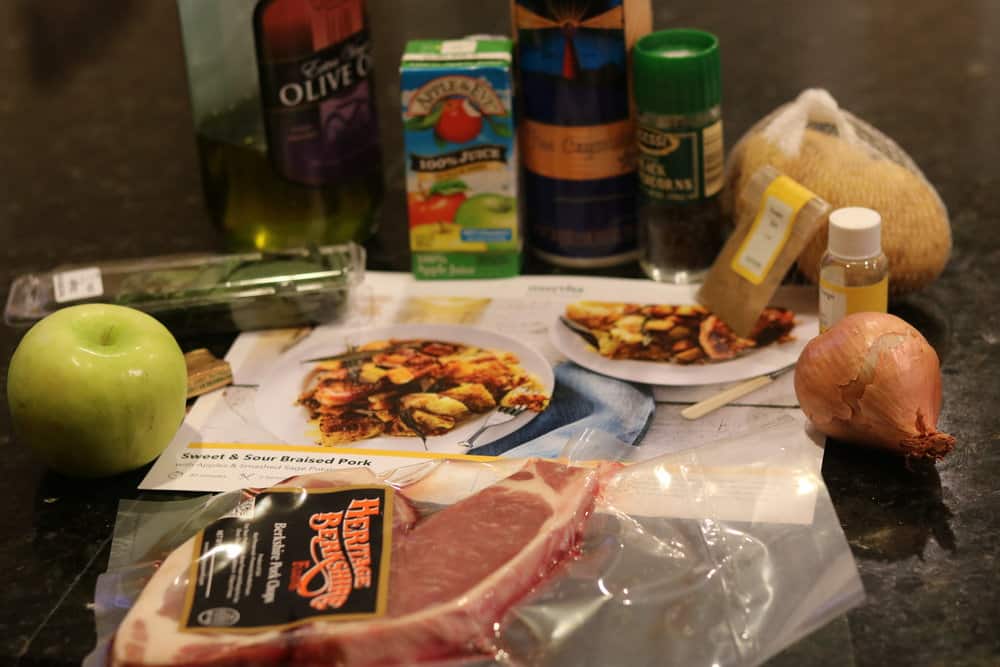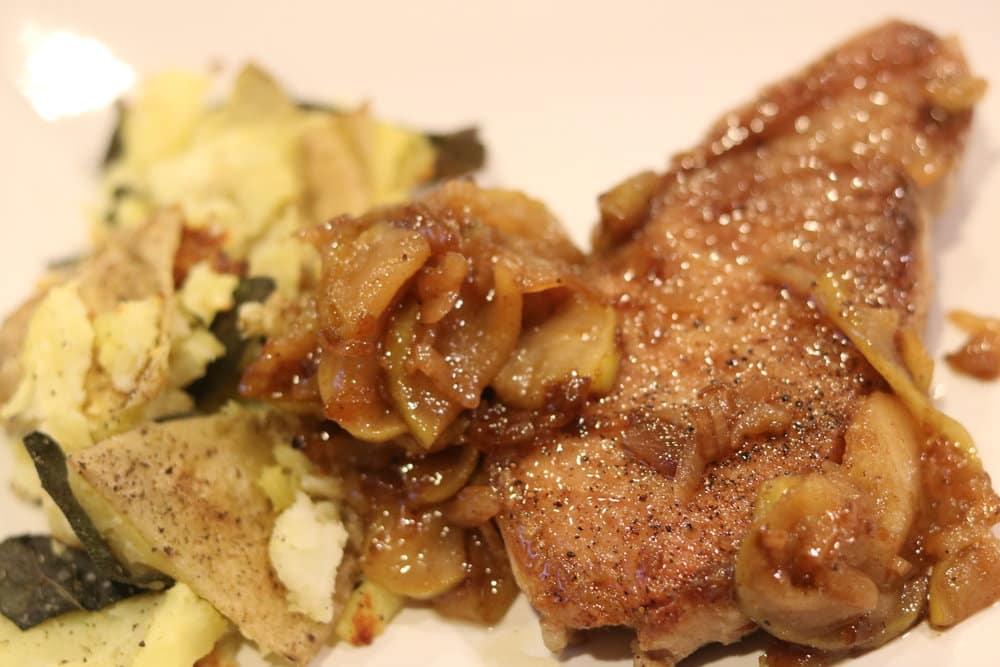 So far, I've tried 2 of the 3 Martha & Marley Spoon meals that came in my box: Spicy Honey Shrimp w/ Garlicky Kale and Grits (my abosolute favorite meal)  and Sweet & Sour Pork. Both dishes were a hit in my house, leaving us with clear plates (always a good sign)! Two things that I was especially impressed by were: 1) the included spices were flavorful enough that I didn't have to add my own besides the recommended levels of salt and pepper; and 2)The dishes actually took 30 minutes. If you've ever gotten a meal kit, then you know sometimes in an effort to keep things simple, the meal can be just blah on flavor. If I had to rank the service, I'd say that these are by far one of my top two. The only downside for me is that while they have many low calorie dishes, there aren't as many options week-by-week if you are following a low-carb lifestyle. I'll definitely order these again when they have at least 2 low-carb meal options in a given week (they allow you to choose 2 or 3 meals).
If you've been thinking about trying Martha & Marley Spoon, they are offering all of my IG friends and subscribers $30 off your first box.