This post may contain affiliate links to products I use and highly recommend. You can read my full disclosure here.
Click below to share this!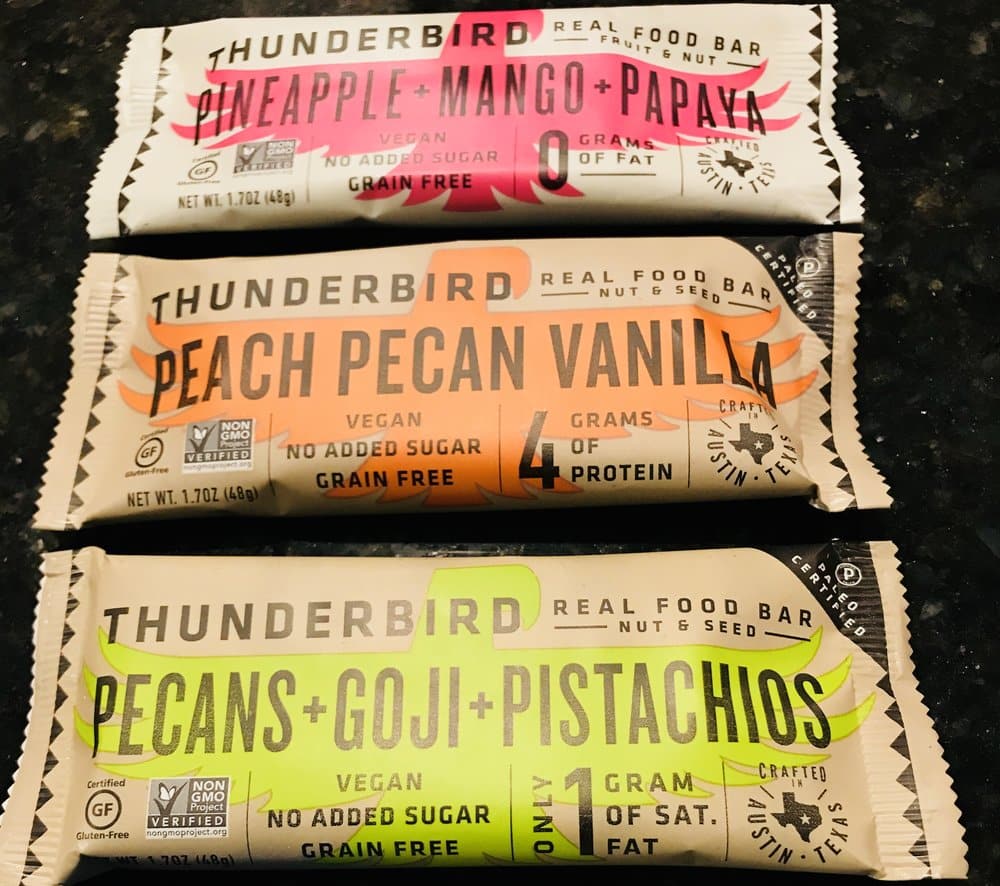 When I have a long day scheduled, I try to make sure that I have a bar in my bag because they help in moments when I'm starving, but have few healthy options. Since completing Whole30, I've been buying bars that are simple (less than 10 ingredients) & clean (includes ingredients that I can read without a chemistry degree). For the past two weeks, I've been testing out the variety pack of Thunderbird Real Food Bars, a line of paleo-friendly fruit and nut bars. Overall, I love them because beyond being simple and clean, they are: consistently delicious (I tried about 5 flavors because I care about you ?); have a soft, yet crunchy texture (we've all bit into a healthy bar that seems to require a chisel or what seems to be an endless amount of chewing); and have sophisticated flavor combos (e.g., Texas Maple Pecan; Hemp Sunflower Pumpkin Seed, Pecan Goji Pistachio). So far, my favorite is Texas Maple Pecan, but each one that I've had has been delicious! If you are looking for a new brand of fruit and nut bars with untraditional flavors, then you should give these a try! Thanks for reading!