This post may contain affiliate links to products I use and highly recommend. You can read my full disclosure .
Since pizza is my favorite food, I tend to look for and try out new recipes. This recipe was the result of wanting to try a pizza with prosciutto and the fact that I had some fresh mozzarella that I needed to use. The mix of earthy, sweet, tangy, and salty from the prosciutto, balsamic, tomato and basil was literally a flavor explosion in my mouth. I know that you'll enjoy this combo.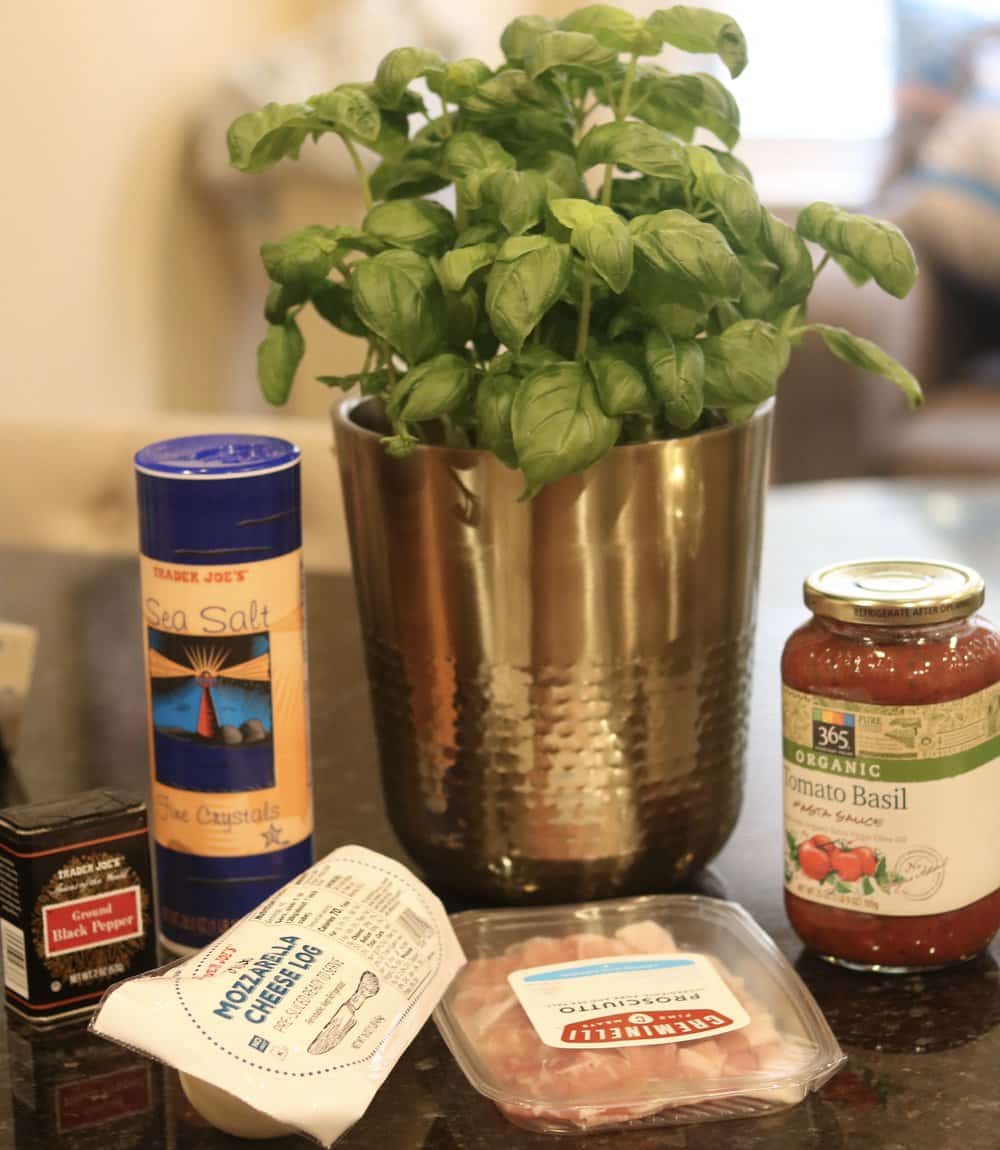 Ingredients
Cali'flour Foods, Spicy Jalapeno crust (You can get it here)
1/4 cup tomato basil sauce
5 slices of fresh mozzarella cheese (I purchased a pre-sliced, low moisture log)
3 slices of prosciutto, ripped into pieces
6 leaves of basil
balsamic vinegar (for garnish)
Directions
Pre-heat oven to 375 degrees
Bake cauliflower crust for 5 minutes on a parchment lined baking sheet
Flip the crust and bake for 5 more minutes
Remove the crust from the oven and allow to cool completely. I use this time to prepare my  toppings
Add sauce, mozzarella, prosciutto and basil
Bake until mozzarella is melted (no more than 6 minutes)
Drizzle balsamic vinegar on top of the pizza, slice and serve.