This post may contain affiliate links to products I use and highly recommend. You can read my full disclosure here.
Click below to share this!
I teamed up with Sea to Table to bring you this fish dish. I first started making this recipe several years ago after finding a version of it using Tilapia on Allrecipes. Recently, I tested it out on salmon and got similarly delicious results! As mentioned in my Quick Jambalaya Recipe w/ Cauliflower Rice, Sea to Table delivers sustainable seafood to your door. I love that everything comes pre-portioned and vacuumed sealed – a feature that makes cooking a quick meal much easier, especially if you're like me and forget to take food out to thaw! If you have been thinking about trying them out, they are offering $5 off any order over $25 with DrDavinahS until 5/31.
Get $5 off $25+ Sea to Table with DrDavinahS until 5/31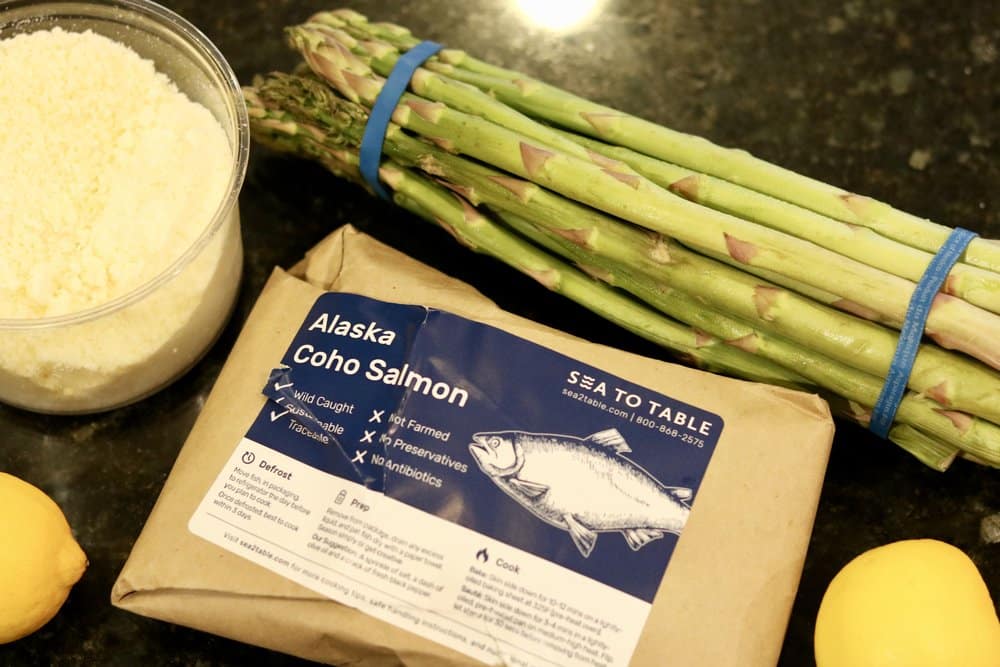 Ingredients
2 – 5 oz Sea to Table salmon fillets, skin removed
2 tbsp Parmesan cheese, grated
1.5 tbsp lemon juice
1 tbsp mayo
1/4 tsp dried basil
1/4 tsp Old Bay
1/2 tsp onion powder
1/8 tsp celery salt
1/8 tsp salt
Directions
Pre-heat your oven broiler to low
Add the salmon fillets to a broiler safe baking dish
Mix all remaining ingredients in a small bowl
Divide the mixture evenly on the top of the fish
Broil for 5-6 minutes, or until the fish easily flakes with a fork
Click below to share this!