These 30 delicious Keto Indian Food Recipes have everything that you might crave at your local Indian restaurant. From curries to samosas, they prove that the low-carb and ketogenic ways of eating are quite flexible.
Overall, Indian cuisine is very keto-friendly (with a few minor exceptions). And, if you love its flavors, there are plenty of low-carb Indian food recipes to try.
Even more, this post includes several versions of otherwise high carb recipes, which I'm sure you and your family will enjoy eating. Hello, keto naan bread!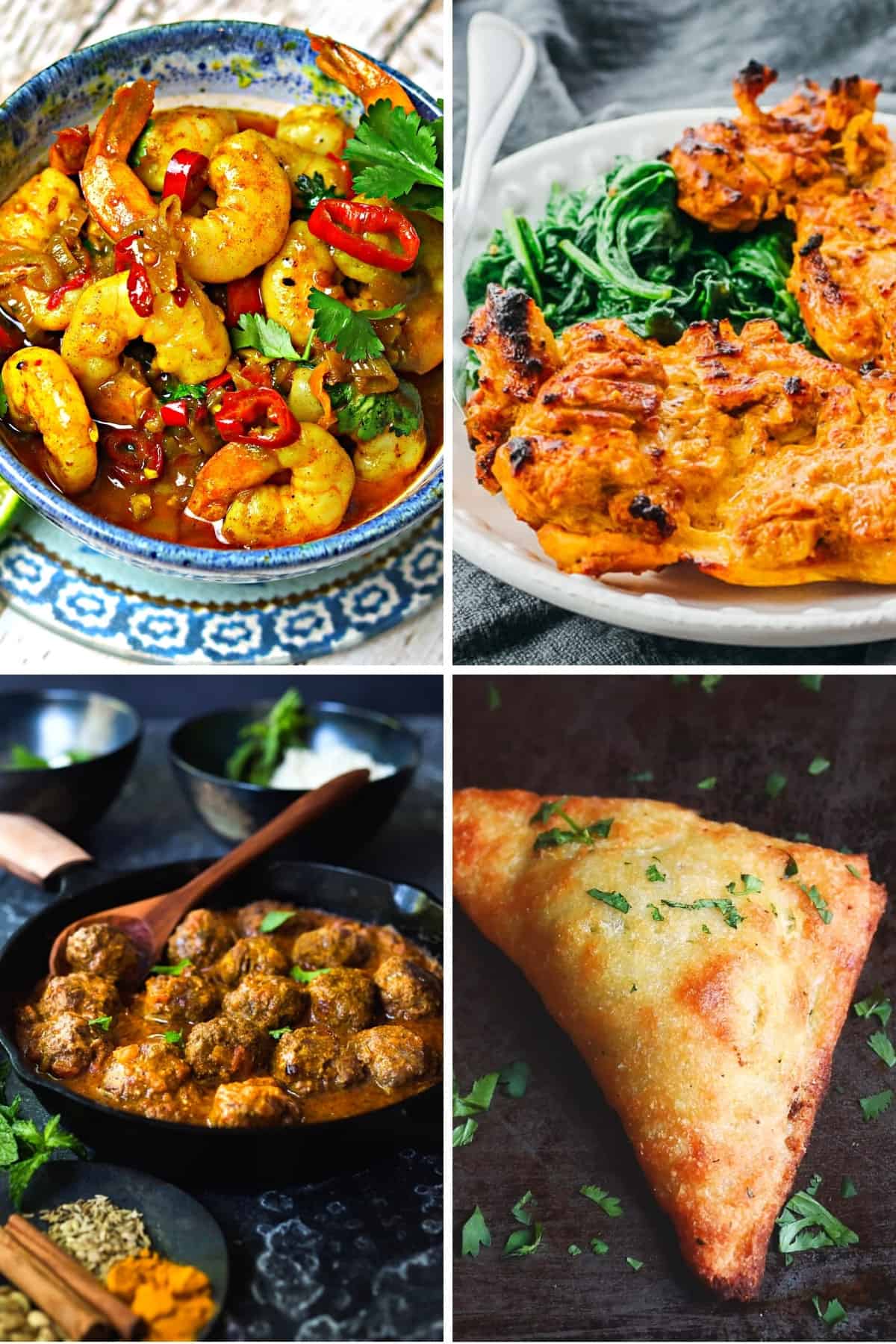 Keto Indian Food – Main Dish Recipes
Low-Carb Indian Side & Appetizer Recipes
Keto Indian Soups & Sauces Recipes
Keto Indian Dessert Recipes
FAQs