This post may contain affiliate links to products I use and highly recommend. You can read my full disclosure .
Nearly every person in my immediate family has a birthday in the next two months. Since birthdays generally equal cake, I started exploring some keto-friendly options. This cake turned out super moist and fluffy and the icing (which used some Ultima Replenishment electrolyte packets) was tangy and true to the lemonade flavor. Hope you enjoy this cake as much as I do and that it helps satisfy your sweet cravings!
Ingredients
Cake (This makes about 16 standard sized cupcakes)
1.5 cups almond flour (You can get it here)
1/4 cup coconut flour (You can get it here)
1 tsp Xanthan Gum (You can get it here)
1 tbsp baking powder
1/2 tsp salt
3/4 cup Swerve, granular (You can get it here)
3/4 cup whole frozen strawberries (I warmed them in the microwave for 1 minute)
1/2 cup butter, melted
4 large eggs
1 tsp vanilla extract
1 tsp lemon juice
1 cup whole milk or unsweetened almond milk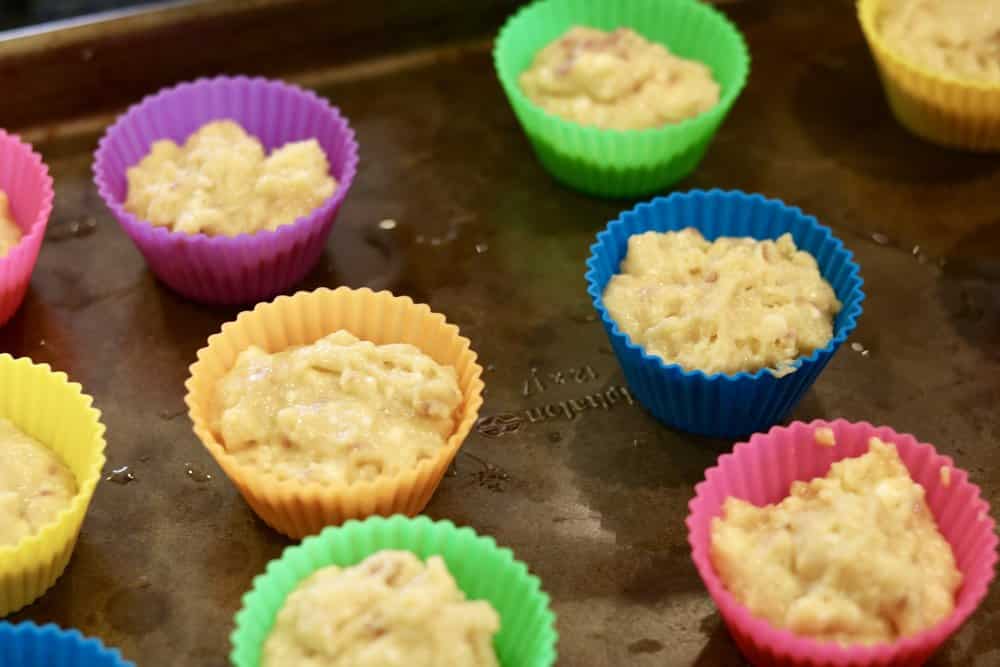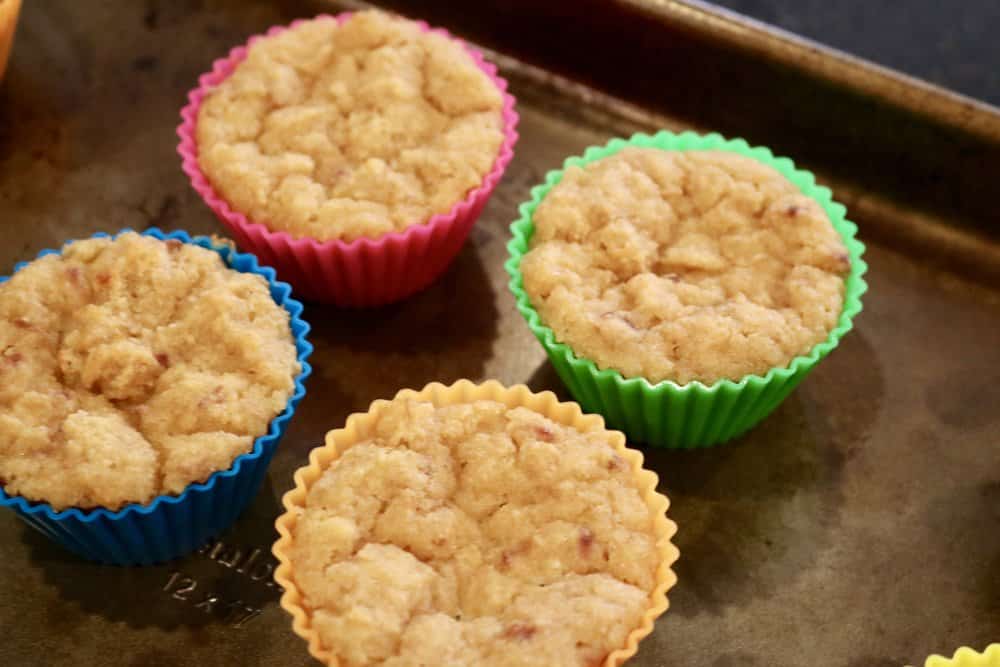 Frosting
1/2 cup Swerve, powdered (You can get it here)
1/4 cup of butter, softened
4 oz cream cheese, softened
1 scoop (or 1 to-go stick) of Ultima Replenisher Lemonade (You can get it here)
1 tsp vanilla extract
1-2 drops of natural yellow food coloring (optional)
Tools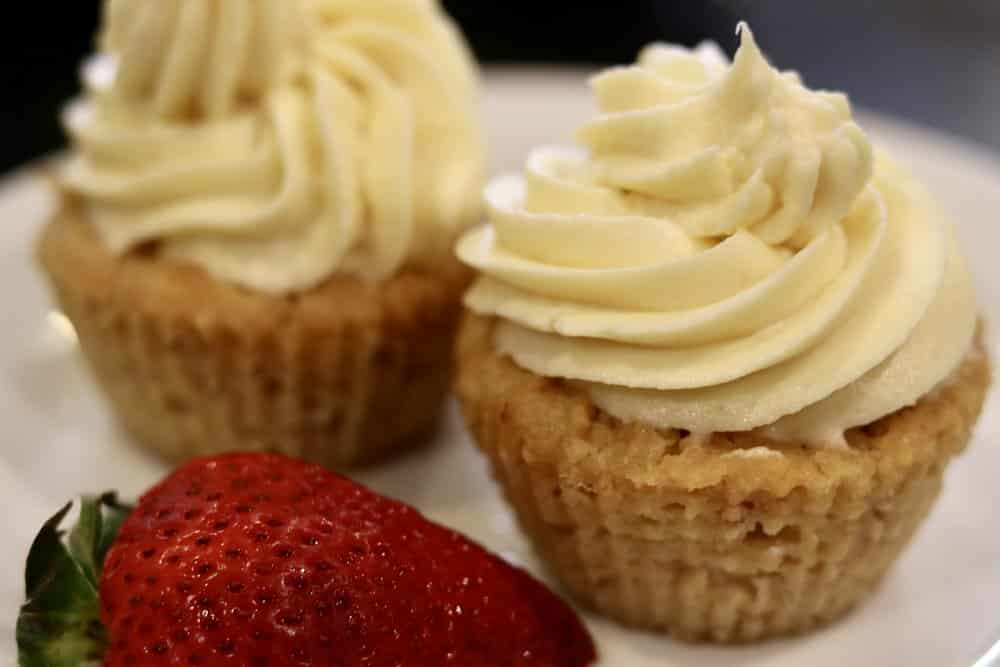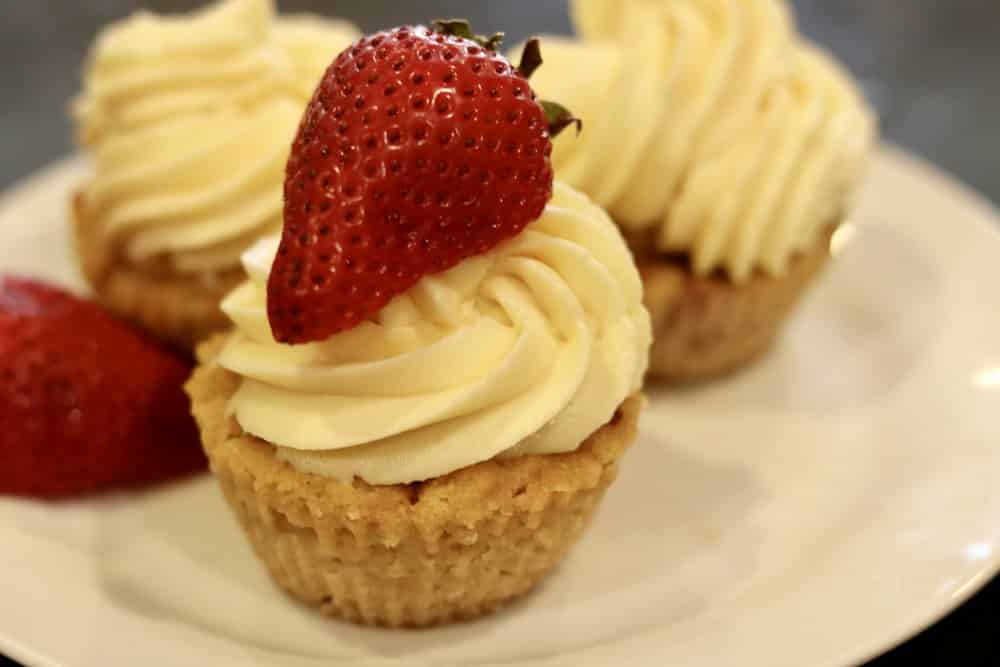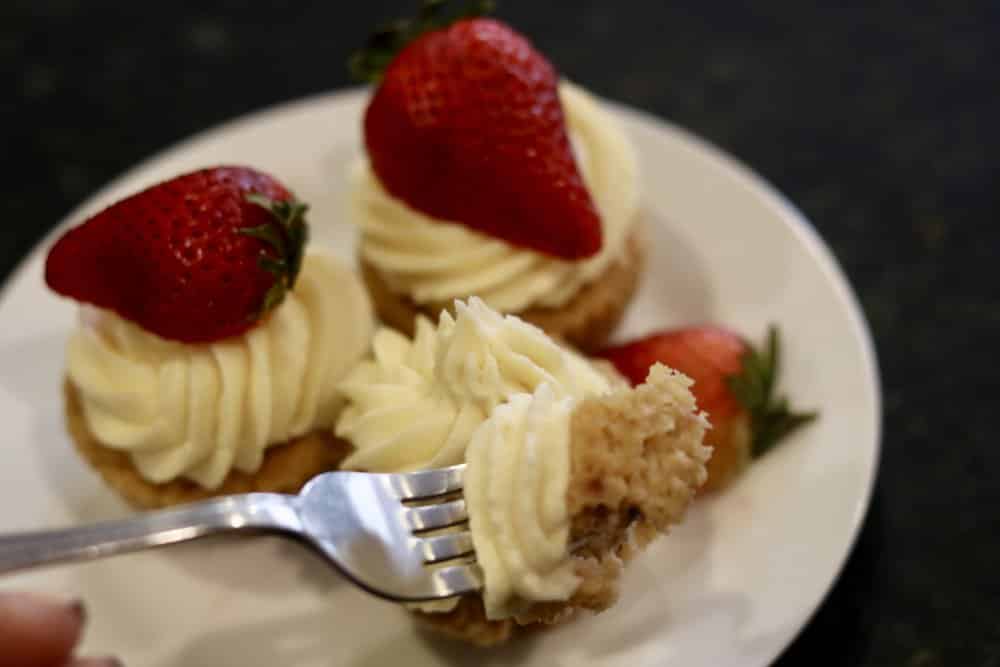 Directions
Preheat the oven to 350 degrees.
Whisk all of the dry ingredients for the cake and set it aside.
Add the warm strawberries to your stand-mixer and mix on high (~30 seconds). This step mostly purees them.
Add all of the remaining wet ingredients to your stand-mixer and combine on high (1-2 minutes). The goal is to combine the wet ingredients well to reduce the amount of stirring once the dry ingredients are added in the future step.
Turn the stand-mixer to stir. Add 1/2 of the dry ingredients and allow to combine (~30 seconds).
Add the remaining half of the dry ingredients. Mix on low for an additional 30 seconds. It should be incorporated now
Scoop with an ice cream scooper into muffin cups
Bake for 16-18 minutes (until a toothpick of a fork comes out clean). Allow to cool completely before adding icing.
Add all ingredients for the icing into your stand mixer. Mix on medium until light and fluffy (~2 minutes). You may need to scrape down the sides in the middle of mixing. I usually put the icing in the refrigerator for ~5 minutes before putting it into my frosting bags.