This post may contain affiliate links to products I use and highly recommend. You can read my full disclosure .
If you are looking for a keto whipped cream or homemade cool whip recipe, then look no further. This low carb and sugar-free whipped cream option is the perfect finishing touch to any low carb dessert. It comes together with just 3-ingredients in 3 minutes.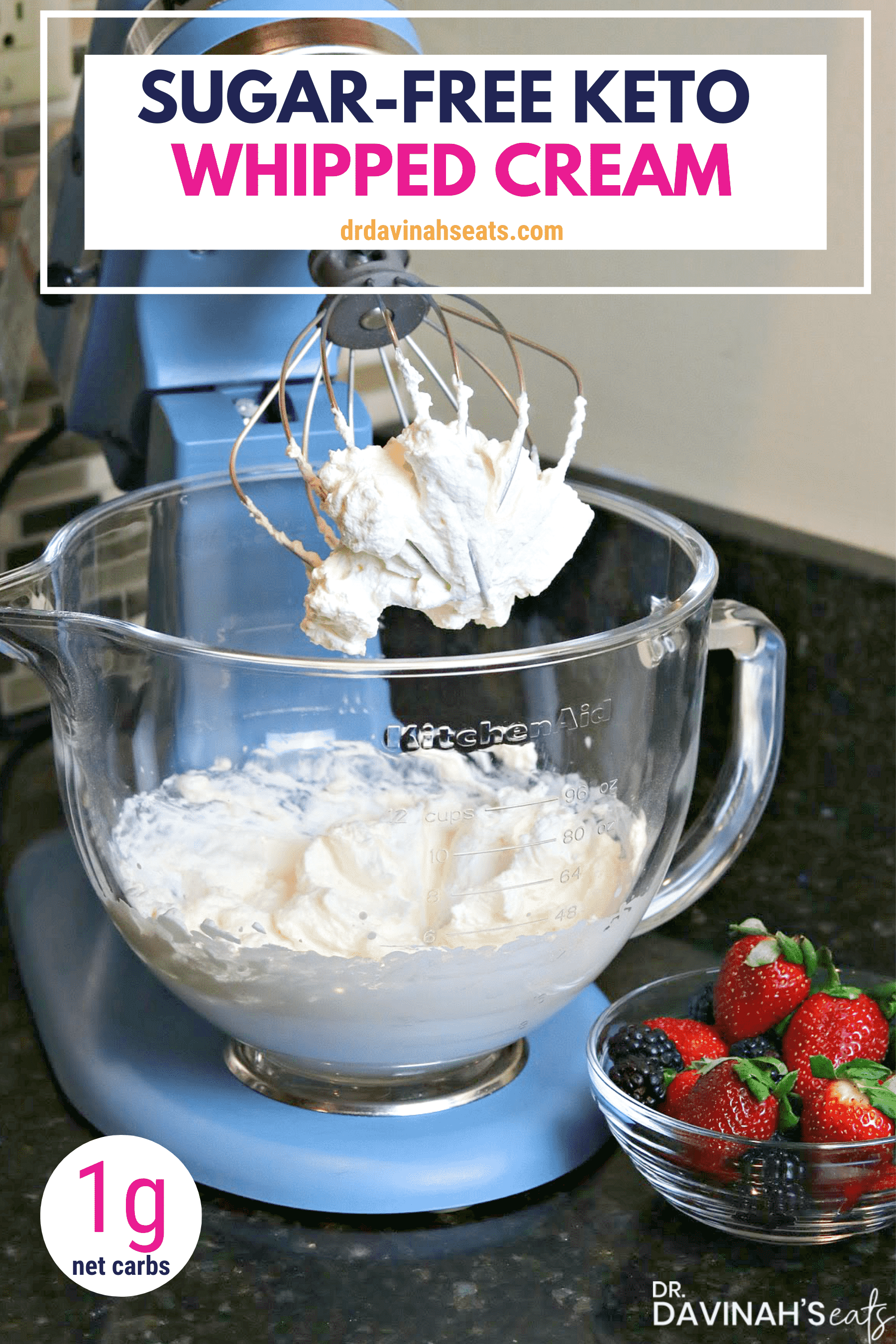 Who doesn't like to add a little whipped cream to their baked goods and desserts? For me, whipped cream can make or break a dessert eating experience. A cloud of sweet, fluffy whipped cream perfectly finishes off any dessert, leaving pies and cakes feeling kind of naked without it.
Is whipped cream keto?
Yes! Whipped cream is keto as long as it is made without sugar. That said though, most varieties of whipped cream you can find in the store have added sugars.
To get a true keto whipped cream, it is often easier to make it at home. In fact, my keto whipped cream recipe requires only 3 ingredients and is ready in less than 5 minutes. Overall, it really can't get much easier than that!
Healthy Keto Pumpkin Pie Cheesecake Bars
Get your low carb pumpkin fix with these delicious keto pumpkin bars. Creamy layers of cheesecake and perfectly spiced pumpkin pie sit on top of a buttery crust!
Get this Recipe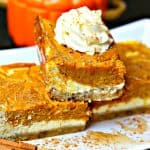 Ingredients in this Keto Whipped Cream recipe
Keto whipped cream is low in carbs and has no sugar added.
To make that possible, I use this powdered keto-friendly sweetener. If you don't have that one, you can substitute it with another powdered sugar substitute. Just be sure that you use the measurements for swapping that sweetener 1:1 with regular powdered sugar.
The only other ingredients you need are heavy whipping cream and vanilla extract. The vanilla extract gives this homemade cool whip a hint of a flavor to it without overpowering the dessert or baked good you are using it on.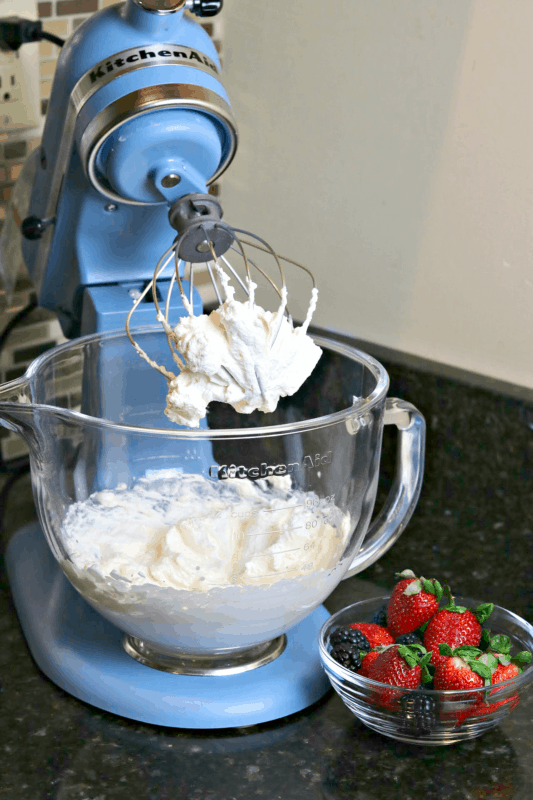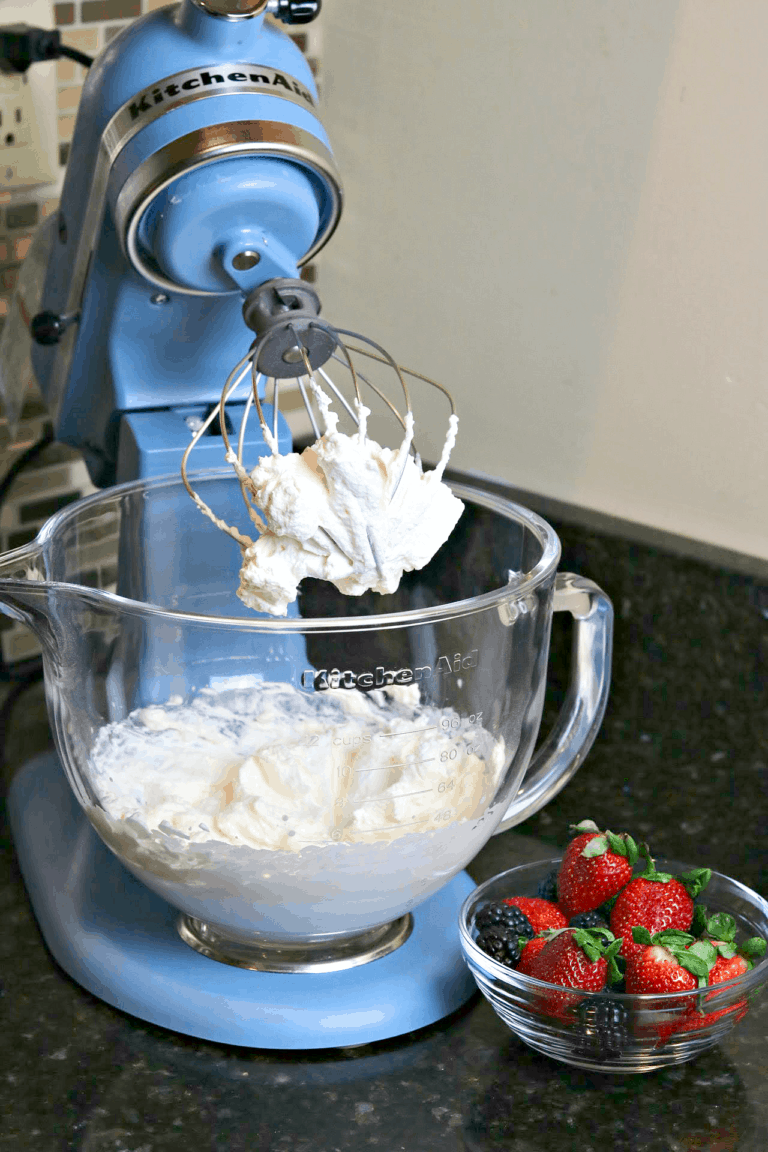 Keto Frozen Mudslide Recipe
A keto-friendly and low carb remake to a mudslide drink that includes vanilla ice cream. This version has no sugar added & a rich chocolate taste. Tips to make an adult-only version are included.

Get this Recipe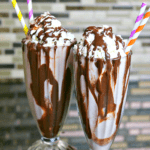 How to Make Homemade Cool Whip
Homemade cool whip is easy to make! You just need to take the three ingredients and add them to a stand mixer with a glass mixer bowl.
I find it easiest to use a stand mixer with the whisk attachment, but if you want a bit of a workout, you can use a blender bottle. If you use a mixing bowl, I would also recommend using a handheld mixer to make your life easier.
Once all of the ingredients are in the bowl of your choosing, you need to mix or shake the bottle until the cream turns into whip cream. It will look like stiff peaks forming and will have a little body to it.
In a stand mixer set on high, this takes about 2 to 3 minutes. But if you use a bottle, you'll likely get a good 5 minute work out shaking the bottle.
The Best Keto Pancakes Recipe
These keto pancakes are light, fluffy, and low-carb. They only take 20 minutes to make, and they're entirely gluten-free.
Get this Recipe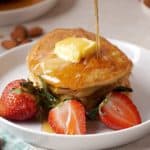 Can you make sugar-free whipped cream without heavy cream?
You need heavy cream to make whipped cream. In fact, the fat in heavy cream helps it form cool whip and stick together.
Whipped cream is made by adding air through quickly whipping the cream with a whisk or whisk attachment.
If you try to substitute plain milk or reduced-fat milk, the whipped cream won't come together. You'll also be adding more sugar since manufacturers add sugar to lower fat milk to make them taste better.
So, don't try to substitute the heavy cream for low-fat dairy. It is not worth it and the results will be disappointing at best.
To make dairy-free whipped cream:
You might have luck substituting chilled, full-fat coconut milk. However, results will vary based on the brand and how cold the milk is.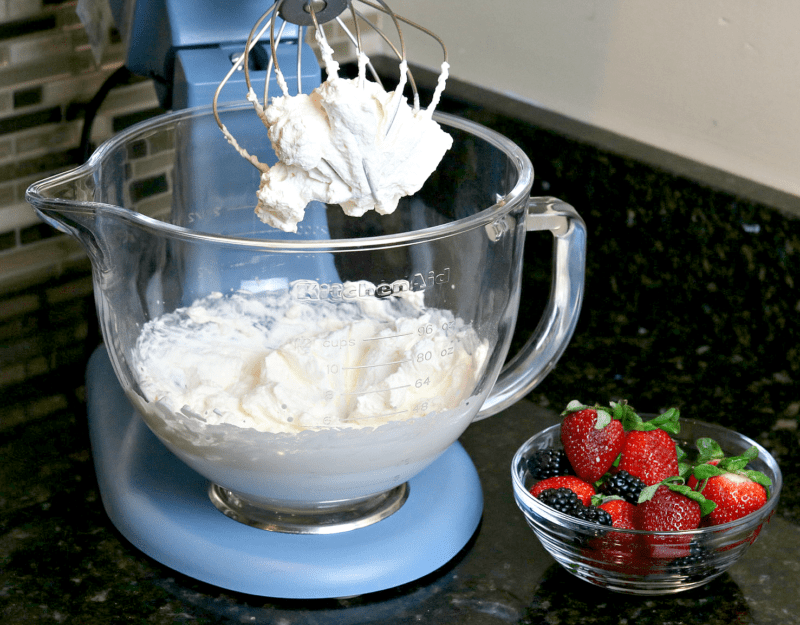 Heavy Whipping Cream Carbs & Nutrition
Heavy whipping cream is one of the fattier forms of milk. When you buy low fat or fat-free milk, the calories you are saving from fat are made up for with the addition of sugar to make the milk taste better without the fat.
Heavy whipping cream is low in carbs bringing in only 3 grams of carbs in a half-cup serving. The majority of the calories come from fat, which is exactly what you want in a low carb or keto diet.
According to Healthline, in a half cup of whipping cream there are:
400 calories

3 grams of protein

43 grams of fat
Heavy whipped cream also includes a variety of nutrients, such as vitamin D and calcium.
Of course, if you are concerned about calories, you should enjoy a small serving of sugar-free whipped cream on your baked goods. But trust me, it is worth the splurge.
Keto Coconut Flour Brownies
Keto and gluten free coconut flour brownies are delightfully rich and tasty alternative to traditional brownie recipes. If you love chocolate, then give these keto-friendly brownies a try.
Get this Recipe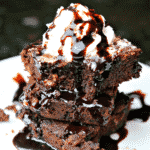 Recipes to enjoy with Keto Whipped Cream
Sugar-free whipped cream can go on anything that you would use regular whipped cream or Cool Whip for.
If you are new to keto or low carb eating, you might be surprised at how many low carb desserts and baked goods you can make.
If you need some ideas for desserts or other low carb treats to try keto whipped cream with, here are some of my favorite pairings:
Not really a baker, but still want something sweet? You can use the whipped cream as a topping for any of these low carb baking mixes.
Low-carb Strawberry Shortcake
A keto-friendly, low-carb recipe for Strawberry Shortcake. Includes layers for grain-free pound cake, fresh strawberries or a strawberry sauce, and no sugar added whipped cream.
Get this Recipe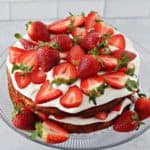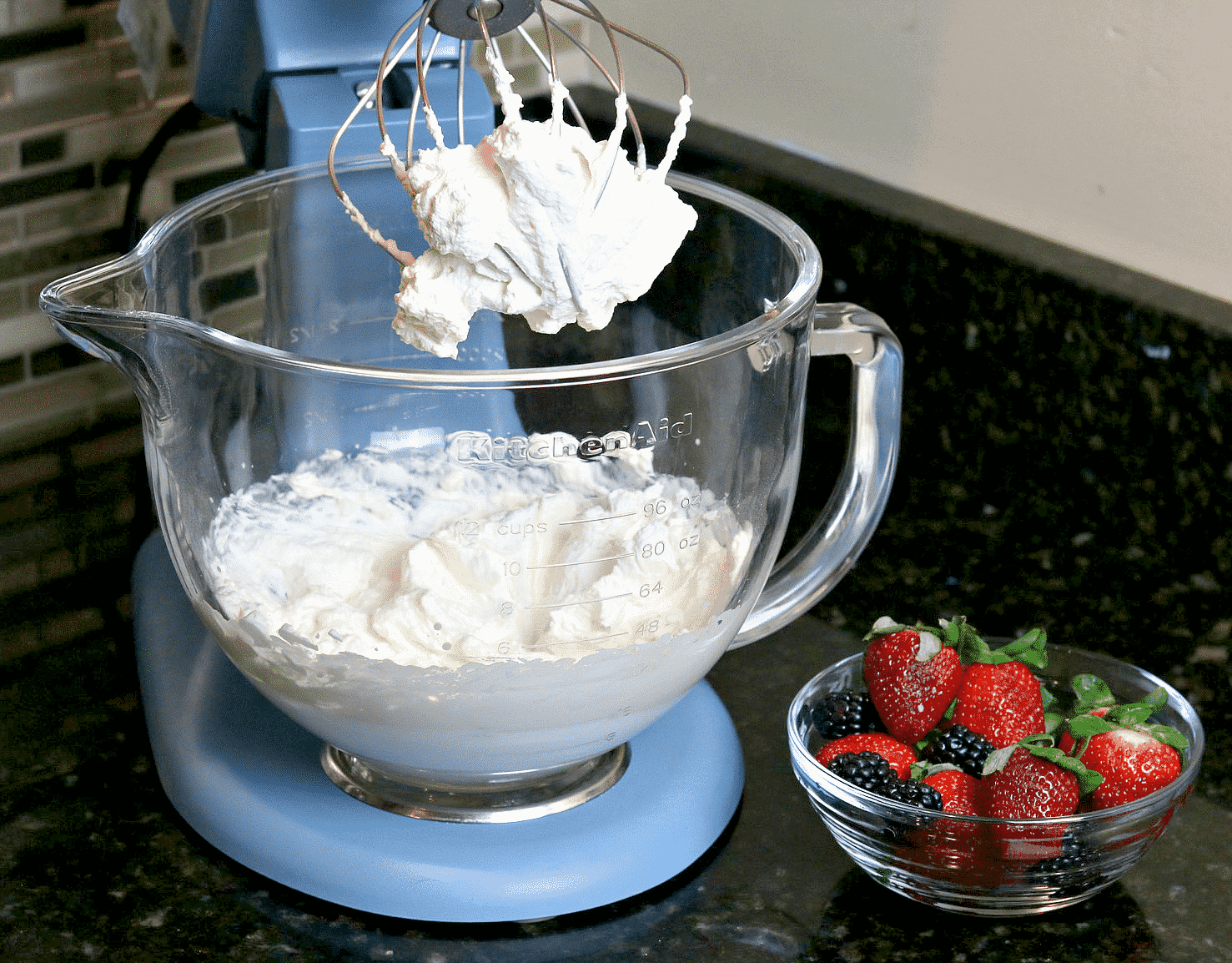 Keto Whipped Cream (Homemade Cool Whip) Recipe
If you are looking for a keto whipped cream or homemade cool whip recipe, then look no further. This low carb and sugar-free option is the perfect finishing touch to any low carb dessert.
Pin
Rate
Print
Use DRDAVINAHS at checkout to save on some equipment & ingredients!
Instructions
Make the no sugar added whipped cream by adding all of the ingredients to a stand mixer, blender bottle, or mixing bowl, then whip or shake until it turns into whipped cream (~2 minutes in a stand-mixer on high)
Nutrition Details
Calories:
69
kcal
|
Carbohydrates:
1
g
|
Protein:
1
g
|
Fat:
7
g
|
Saturated Fat:
5
g
|
Cholesterol:
27
mg
|
Sodium:
8
mg
|
Potassium:
15
mg
|
Sugar:
1
g
|
Vitamin A:
292
IU
|
Vitamin C:
1
mg
|
Calcium:
13
mg
The nutrition facts come from entering the recipe ingredients into Spoonacular API, a database of food ingredients. They may vary for any recipe based on the exact product used. The keto sweeteners I use have 0g net carbs & are not included because sugar alcohols do not impact most people. This is provided as a courtesy, but you can do your own calculations if you wish!
Share this Recipe
If you enjoy this recipe, share a link to it via email or Facebook, pin it, or leave a rating. Please don't copy/paste the instructions to other websites. Thanks for helping the website grow!