Ingredients
1/4 cup sugar-free, salted creamy almond butter
1/4 cup sugar-free powdered sweetener (I used Swerve)
4 tbsp softened butter
1/4 tsp pure vanilla extract
This post may contain affiliate links to products I use and highly recommend. You can read my full disclosure .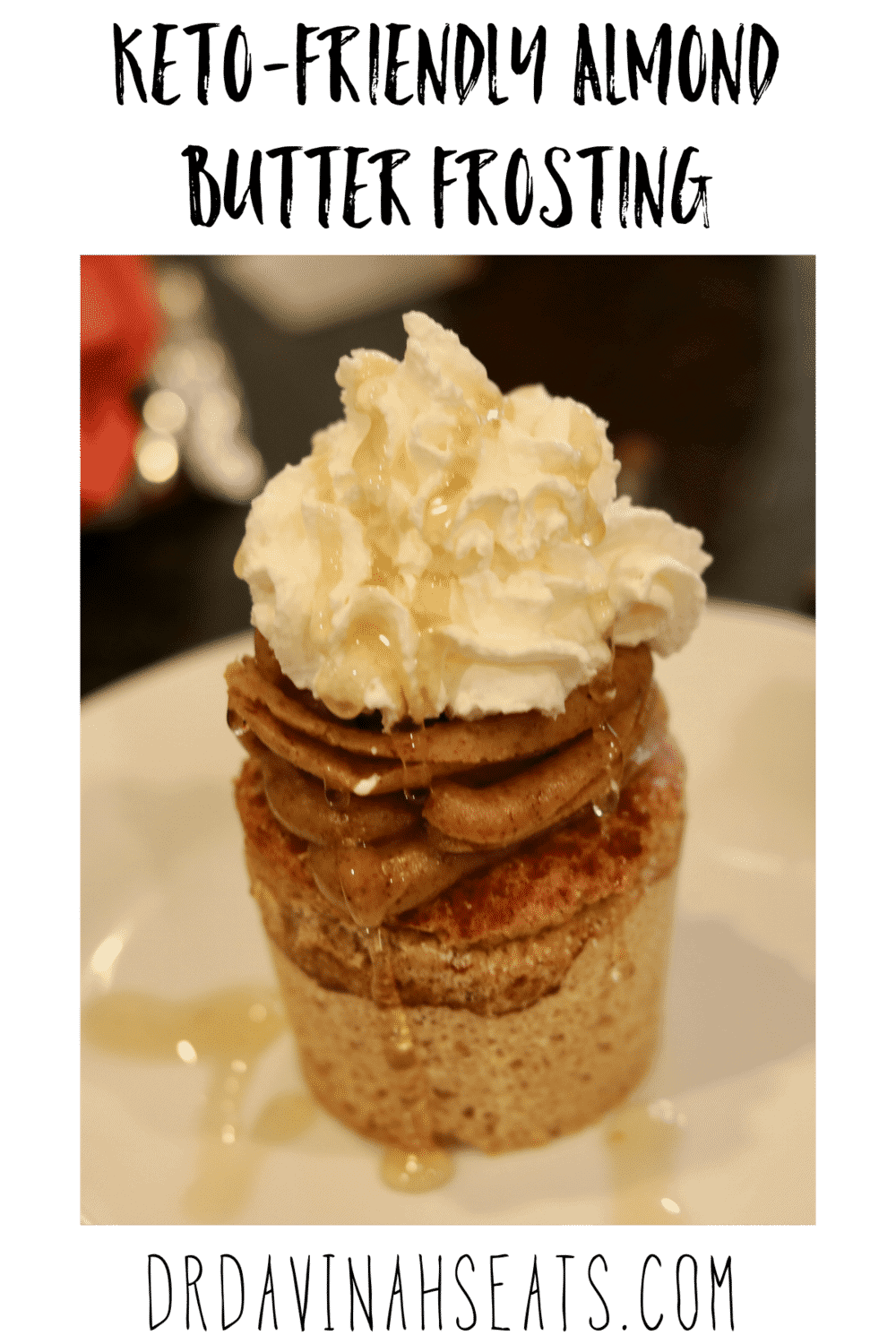 Directions
Pour all ingredients into a stand mixer and blend until fully incorporated (~1 minute). You can store in the refrigerator until you are ready to use.
I used this buttercream as a frosting on my Cinnamon Smartcake. These flakey and crumbly cakes have 0 carbs from sugar and are only 38 calories! You can get 10% off these cakes if you want a low-carb dessert option by following this link and entering "DrDavinahS" at checkout.