This post may contain affiliate links to products I use and highly recommend. You can read my full disclosure .
One of the best ways to ensure your long-term success on a keto diet is by investing in some of the best Keto cookbooks you can find. Whether you are brand new to the lifestyle – or have been eating keto long enough that you're starting to feel a little bored, why not take full advantage of the expertise of others? This collection of ten easy keto cookbooks will cure any craving from comfort food remakes to happy hour drinks! One of these days, I hope to include one of my own, but for now, here's some ketogenic cookbooks that you can buy online or in-stores!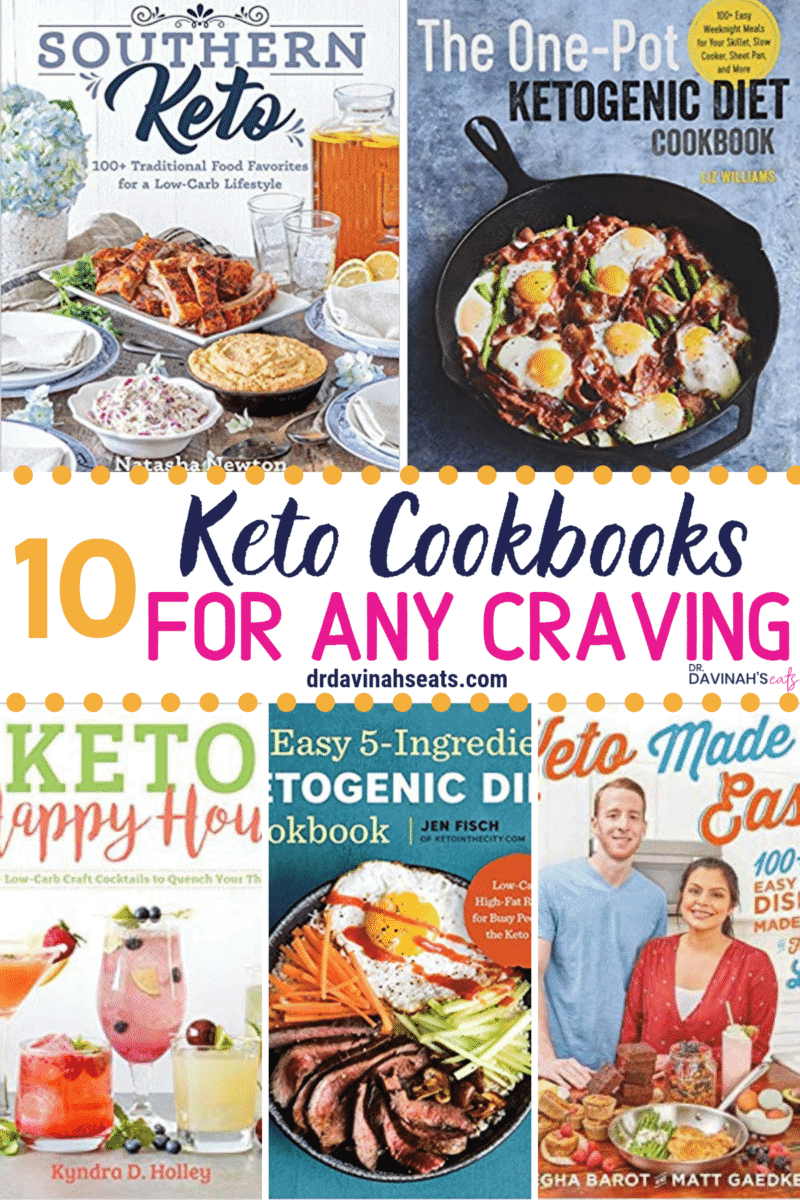 Why share keto cookbooks, isn't this a recipe website?
If you've visited my website before, then you know that I share keto comfort food recipes. You know that I have free options for things like fluffy Keto Pancakes, Seared Scallops & Cauliflower Rice Risotto, Keto Frozen Mudslides, and Low Carb Bang Bang Shrimp.
The Best Keto Pancakes Recipe
These keto pancakes are light, fluffy, and low-carb. They only take 20 minutes to make, and they're entirely gluten-free.
Get this Recipe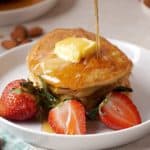 Seared Scallops & Cauliflower Rice Risotto
A quick, keto-friendly and grain-free recipe for seared scallops and parmesan cauliflower rice risotto.
Get this Recipe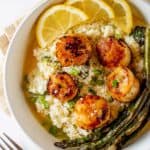 But, all of my recipes are available online only. And, sometimes, I get that you might want a book that you can pick up and hold. So, I'm using this post as a way to share some of the most highly rated cookbooks that I know.
What is the best ketogenic diet book?
If you're looking for a general book that explains the ketogenic diet in simple terms, then I recommend Keto Diet by Dr. Axe. It includes about 80 recipes, but the majority of the book is about beginning keto and understanding what keto is.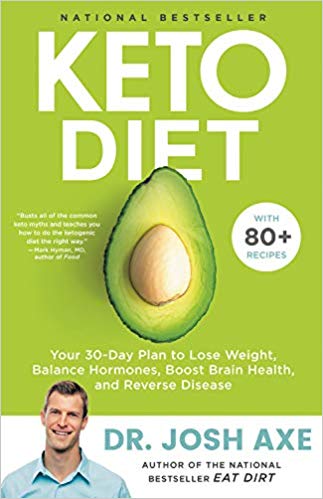 What is the best low carb cookbook?
All of the cookbooks in this list are, by virtue of being keto-friendly, low carb. The best low carb cookbook for you depends on a lot of factors.
So, this list includes 10 options that I specifically selected to fit a range of needs. After each cookbook, you'll find a brief description and short cookbook review so that you might be able to determine, which is the best for you.
What kinds of keto cookbooks will you find in this guide?
I've collected links for some of the most helpful keto cookbooks I could find. If you're looking for comfort food, you'll find it here. And there are others that are perfect for families – even if you're feeding picky kids on a tight budget. And if you need cocktails or an amazing dessert to serve to your intimidating in-laws, there's the perfect cookbook here for you, too.
You find all of these books on Amazon in one spot here.
Read on to learn about some of the best keto cookbooks to help you achieve lasting keto success: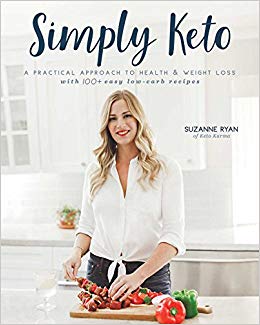 This is one of the best keto cookbooks for beginners. The author offers helpful advice for starting keto, food shopping tips, and a structured 30-day meal plan to follow as you get used to the keto life. With over 100 recipes – including Strawberry Vanilla Smoothie and Breaded Chicken Tenders, you won't be feeling a bit deprived. You'll find recipes for every meal, including snacks and desserts. And there's even a whole chapter offering guidance when you want to go out to dinner. If you are serious about doing keto right, you need this book.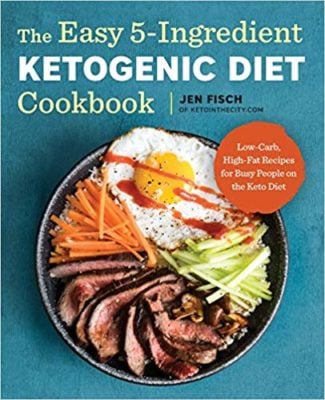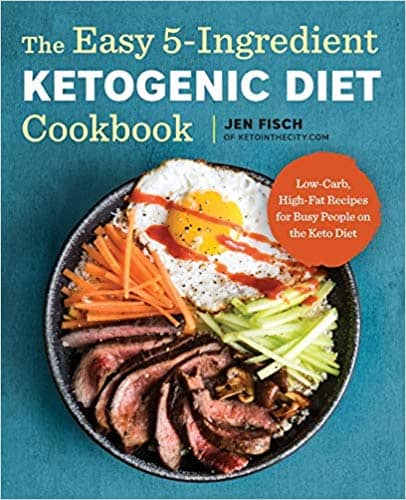 This easy keto cookbook is perfect for busy people who don't have much time to cook. You get 125 quick keto recipes that only use five ingredients (or less). Many of the recipes are made in one-pot, making it easy to serve your family nutritious keto meals while dealing with play dates, homework, and bedtime. If you have a sweet tooth, you'll love the Peanut Butter Cookies, Lemonade Fat Bombs, and Mint-Chocolate Chip Ice Cream. With recipes available for every meal – plus smoothies, sauces, and dressings, you'll be prepared for every occasion.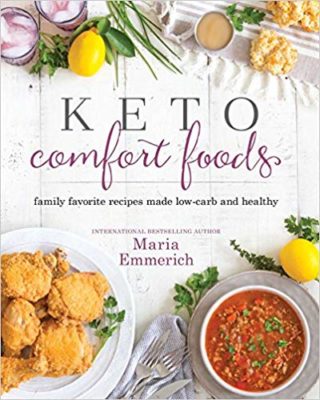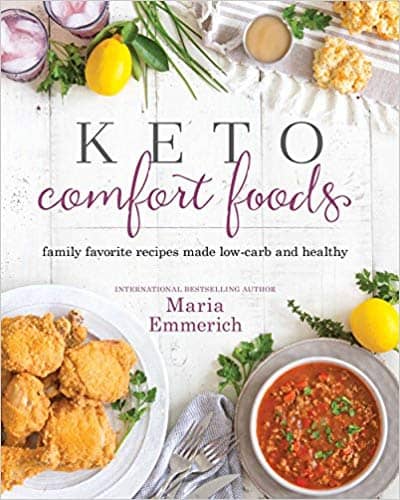 If you have been afraid to embrace the keto lifestyle because you'll miss your favorite comfort foods, this is the ketogenic cookbook for you. Enjoy the delicious comfort of Scalloped Fauxtatoes with Bacon, Leeks, and Gruyere or Chicken and Waffles with Hollandaise. And when you taste the Death by Chocolate Cheesecake, you'll never worry about feel deprived again. With over 170 scrumptious recipes to choose from, this keto cookbook is sure to become a favorite!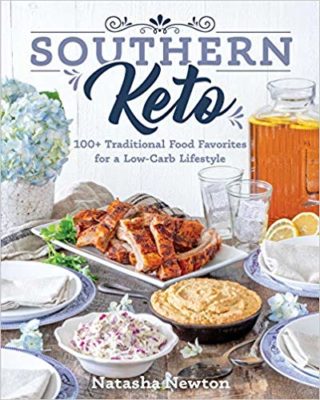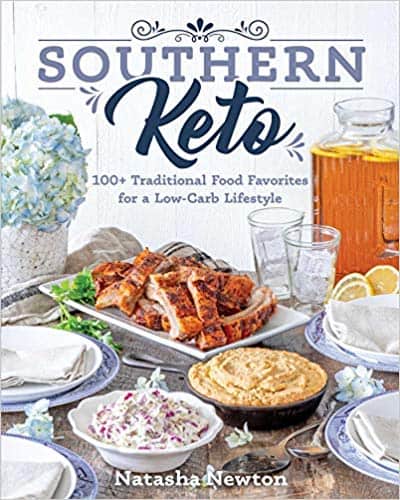 Southern food is the ultimate comfort food. And those of us who know the wonders of crispy fried chicken, soft southern biscuits, and sausage gravy so good, it is its own "food group", know that feeding those cravings can be tough on a keto diet. This book is the answer. You'll find over 100 amazing recipes here, for food you never thought you could eat again. From hushpuppies to salmon patties to fried green tomatoes – this book is Southern food heaven. Bring your appetite!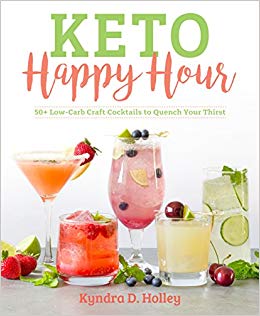 If you are a fan of both keto and booze, you may already know that most hard liquors are completely keto-friendly. Unfortunately, the same cannot be said for many of the other ingredients that go into our favorite cocktails. Until now. This helpful keto cookbook is all about the cocktails, and there are over 50 delicious recipes in all. You'll find drink recipes for all your favorite liquors, from gin to whiskey. There are even hot drinks, cordials, and some yummy "bar food" type snacks, too. With this book, you can host your own keto-friendly party!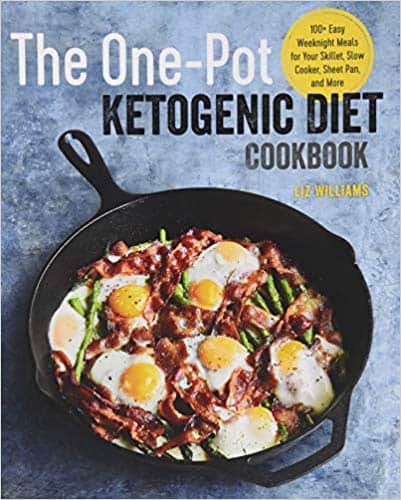 If you have a family, you know the challenge of trying to get everyone fed in the evenings without relying on processed "food from a box." The answer? One-pot meals! This helpful ketogenic cookbook puts over 100 easy and healthy one-pot meal recipes in your arsenal. You'll find sheet pan dinners, slow cooker meals, and even some tasty desserts for a special treat. Each recipe has less than 8 ingredients and only takes 30-45 minutes to prepare. Your evenings just got simpler – without relying on a box!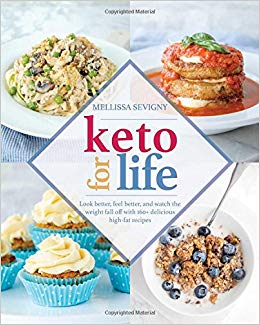 Have you avoided the keto diet because you couldn't imagine fitting it into the reality of your family life? If so, this keto cookbook may be just what you need. With over 160 amazing recipes, the author teaches you how to make food that not only fits into your grocery budget but makes your family happy, too. You'll find recipes for every meal, including cocktails and appetizers. The author even includes a 4-week meal plan, shopping lists, and other tips for making keto work for you…and your family.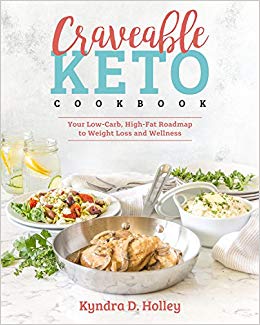 Do you know what it is like to have a food craving? How great would it be if the foods that you were craving were actually GOOD for you? With this awesome keto cookbook, you will find over 130 completely crave-worthy whole-food recipes. Recipes like Asiago Bacon Biscuits and or Chicken Cordon Bleu Pizza, designed to make sure you never once feel deprived. In addition, the author shares a lot of her personal journey with you, letting you know that she really does understand the challenge – and she's ready to help!
9. Keto Made Easy by Megha Barot and Matt Gaedke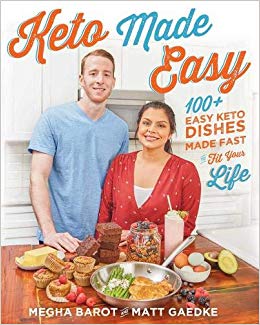 If you would love to try the keto diet but just can't imagine giving up your favorite baked goods and flour products, you need to check out this surprising ketogenic cookbook. You'll find over 100 quick and easy keto recipes, and many don't sound like keto recipes at all. You'll learn how to make delicious Diner Pancakes, Toasted Oatmeal, and fluffy tortillas made with coconut flour. The authors also have a lot of tips and encouragement to help you make the keto lifestyle as easy and sustainable as possible in your own life.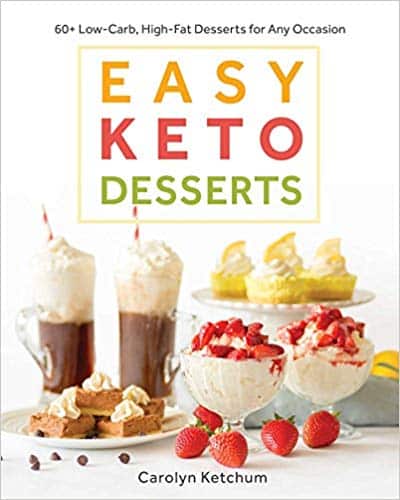 Let's face it – desserts are one of the great pleasures of life. But when your way of eating involves giving up flour and sugar, you may fear that your dessert-life has come to an end. This is one of the best keto cookbooks for easing that fear. You'll find over 60 recipes to satisfy your every dessert craving. Whether you are looking for custard, pies, cookies, cakes, or a frozen treat, this book has you covered. Tuck into a big bowl of Mascarpone Mousse with Roasted Strawberries, and you'll be keto for life!