This post may contain affiliate links to products I use and highly recommend. You can read my full disclosure .
Looking at the nutrition facts on a traditional frozen mudslide recipe when you're cutting carbs and sugar can be a bit scary. Mudslides can have 56g net carbs per serving or more (when they include ice cream). In fact, one article described it as one of the summer's most fattening cocktails.
In this post, I share an easy mudslide recipe that's keto-friendly, low carb and doesn't include added sugar. I include vodka, but you could easily make this with your favorite rum or without alcohol. Each serving (even if you double up) has less than 5g net carbs.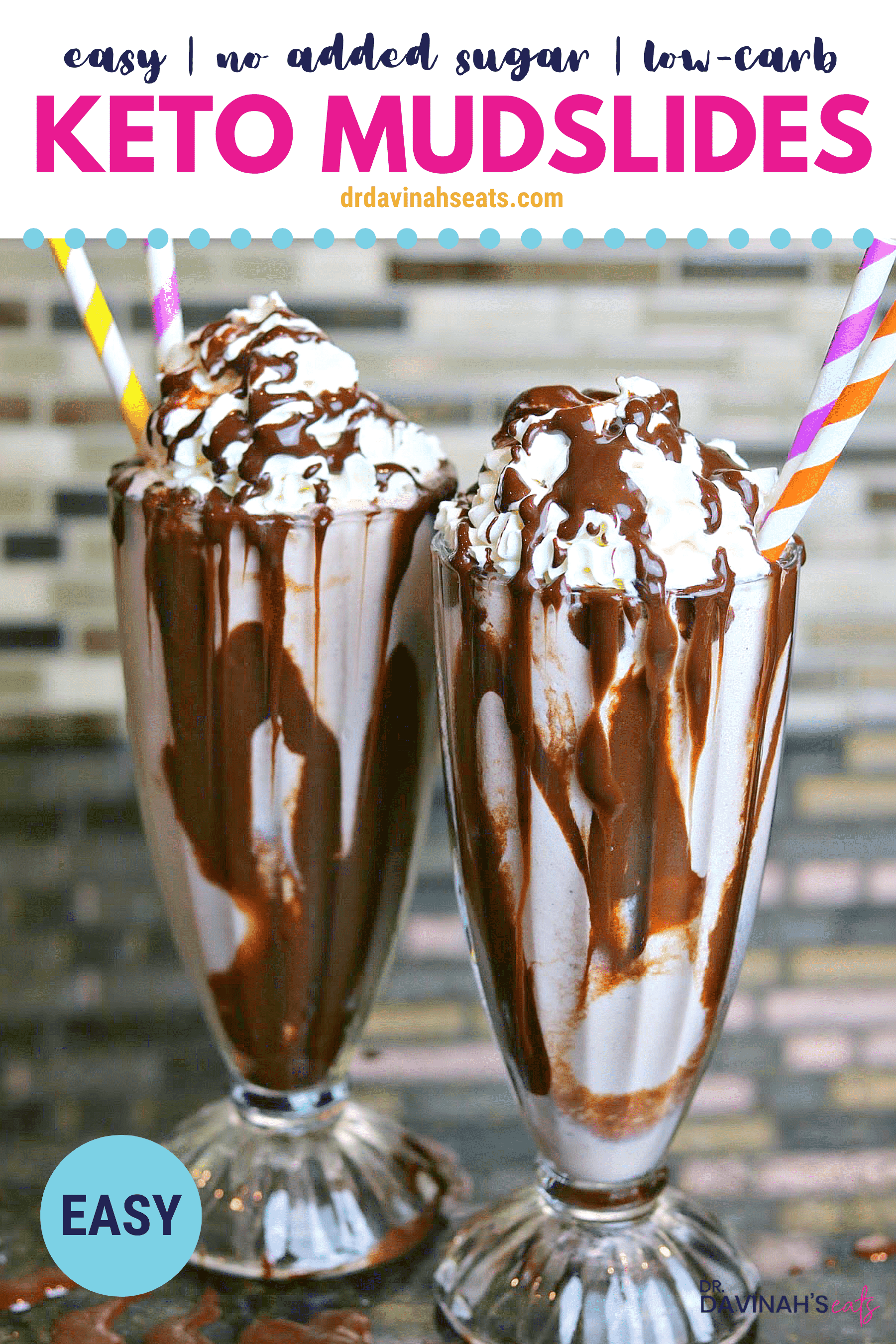 A month or so ago, I remade one of the Dairy Queen Reese's Peanut Butter Cup Blizzard because a medium had a whopping 100g of net carbs, including 88g of sugar.
Today, I'm sharing a variation of my Keto Peanut Butter Cup Milkshake for this MUDSLIDE recipe! This is perfect as a drink, but you can also think of it as a keto frozen dessert!
What did I do differently? I omitted the peanut butter and increased the chocolate drizzle!
I use Ketologie Chocolate Keto Shake to make this drink.
Ketologie Chocolate Keto Shake is a keto drink mix that serves as a meal replacement. It is designed for people following the ketogenic diet so it has low carbs and high fat. I love this keto drink mix because it's rich-tasting and chocolatey, even when mixed with water.
Ketologie has perfect keto macros (0 net carbs, 75% fat, 19% protein), making it an awesome option if you're keto and on the go. It also keeps me full for several hours.
Where can you get Ketologie?
Ketologie is available on Amazon and their website.
If you enjoy Ketologie, they are one of several brands that offer exclusive discounts for Dr. Davinah's Eats readers. With the code DRDAVINAHS you save 10% off all of their products.
If you're not sure whether you want an entire keto shake tub, they also have a sampler, which allows you to try this flavor and the vanilla shake that I used to make Keto Coquito.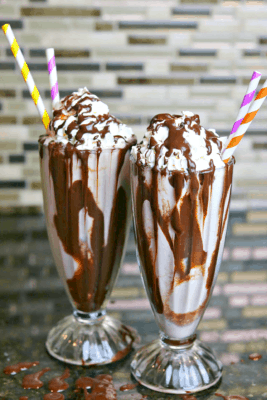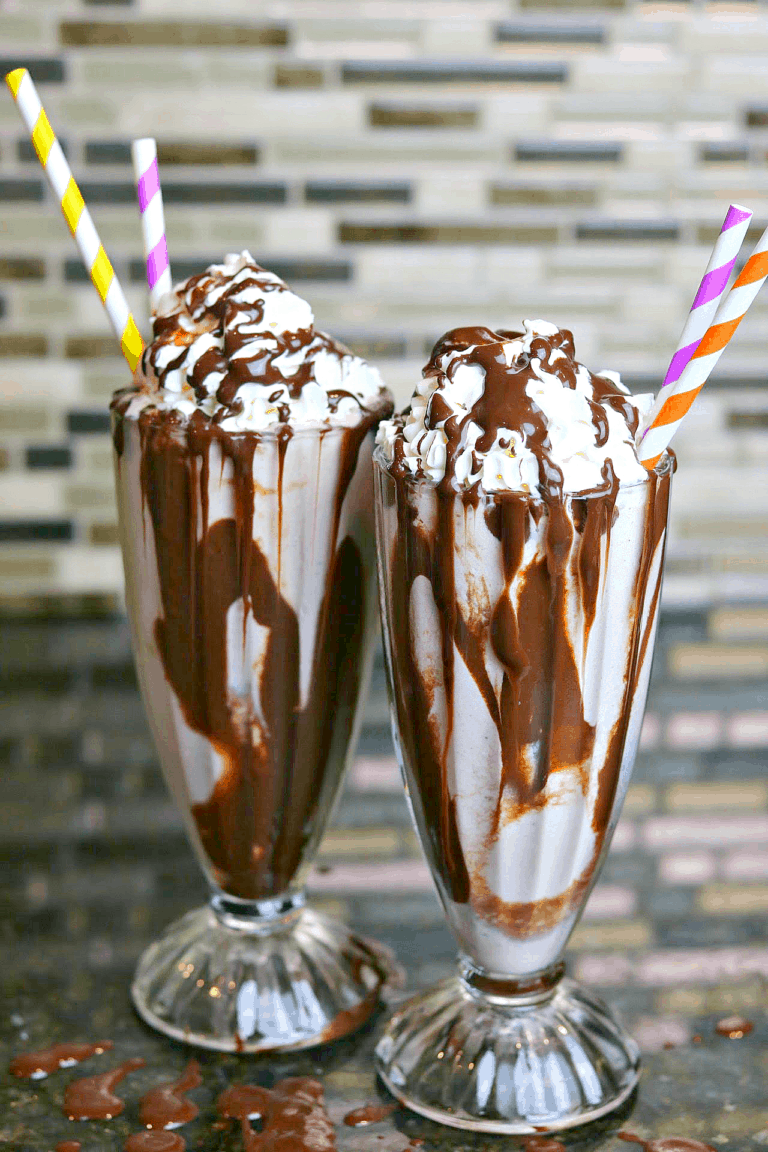 What other chocolate keto shakes do I recommend?
You can include any chocolate shake mix that you enjoy in this recipe. Two others that I enjoy are the Konscious Keto Shake or the Frappaketo Shake that I used in my Chocolate Peanut Butter Keto Ice Cream.
Frozen Mudslide Recipes should have more (or less) vodka?
This recipe includes vodka. You can omit the vodka for a virgin drink. You can also add more vodka to suit your preferences. Adding more vodka will not change the carb count, but each shot of vodka will add about 100 calories.
What are some other options if I don't have vodka?
This is a vodka mudslide recipe, but you can omit the vodka if you don't have it. Another option would be to replace the vodka with rum.
Be sure to grab an unflavored version because flavored alcohol (even when it's clear) tends to be sweetened and include sugar.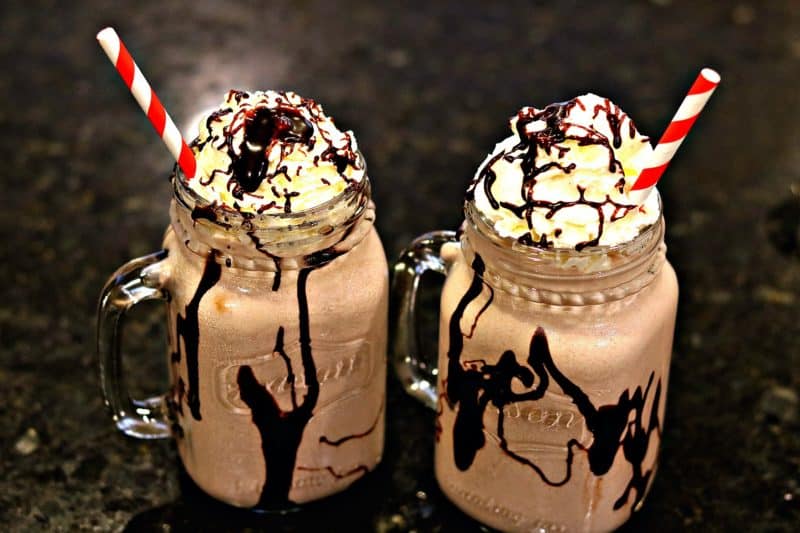 Can I make a lighter version (and reduce the calories) of this drink?
Yes! This recipe is meant to be a keto-friendly take on a mudslide that I got that includes vanilla ice cream. Since it includes a meal replacement (Ketologie Chocolate Keto Shake), it is also very filling.
To have a similar flavor with fewer calories, you can omit the heavy cream and simply use coconut or almond milk. This means that you'd use two cups of coconut cream or almond milk.
What are some other keto-friendly adult drinks?
If you're looking for options for keto-friendly cocktails, then you should check out my Keto Coquito or Keto Mojito. You might also want to try this Keto-friendly Bourbon Old Fashioned. All of these drinks include low-carb alcohol as well as tips to have an adult beverage without accidentally having added sugar.
Easy Keto Vodka Mojito
A minty refreshing cocktail you can enjoy while maintaining your keto lifestyle, these keto mojitos are delicious drink indulgence.
Get this Recipe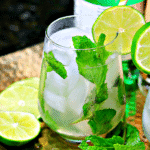 Keto Coquito Spanish Eggnog Recipe
A keto-friendly and no sugar added recipe for Coquito, or Spanish Eggnog, that is perfect for the holiday season. You can include this in your list of keto happy hour cocktails or omit the alcohol for a family-friendly drink.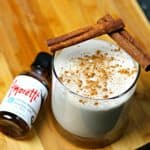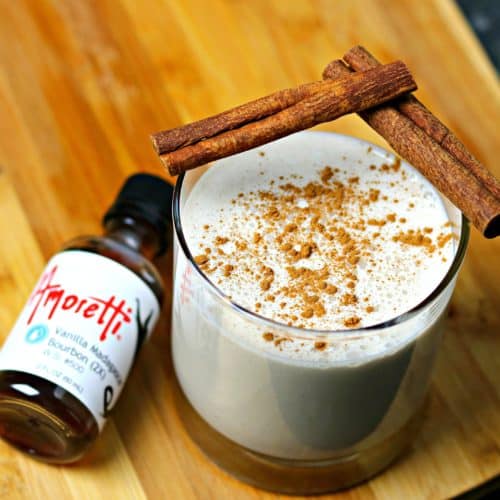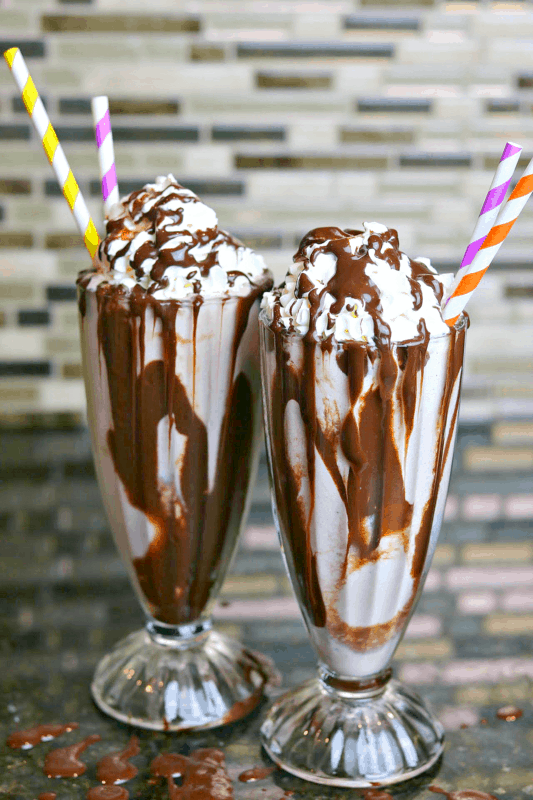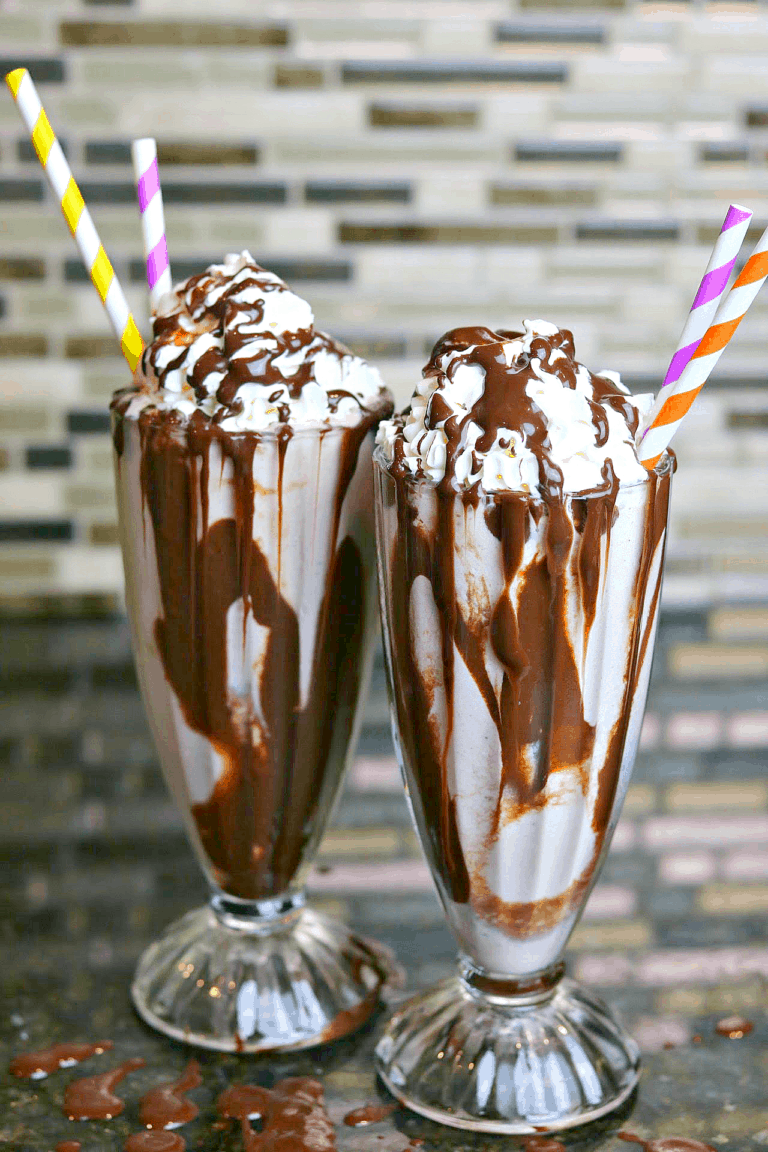 Keto Frozen Mudslide Recipe
A keto-friendly and low carb remake to a mudslide drink that includes vanilla ice cream. This version has no sugar added & a rich chocolate taste. Tips to make an adult-only version are included.

Pin
Rate
Print
Use DRDAVINAHS at checkout to save on some equipment & ingredients!
Instructions
Add all ingredients to a high-speed blender. Blend until smooth (less than 1 minute).
Recipe Notes
Makes 2 - 16oz drinks or 4 - 8oz drinks
This recipe is a keto-friendly option of a Keto Mudslide that I've gotten that includes vanilla ice cream. You can lighten up this recipe by omitting the heavy cream and using almond milk or coconut cream in place of it. In this recipe, that means using 2 cups of coconut cream or almond milk and no heavy cream!
Nutrition Details
Calories:
287
kcal
|
Carbohydrates:
2
g
|
Protein:
3
g
|
Fat:
25
g
|
Saturated Fat:
16
g
|
Polyunsaturated Fat:
0
g
|
Monounsaturated Fat:
0
g
|
Trans Fat:
0
g
|
Cholesterol:
60
mg
|
Sodium:
117
mg
|
Potassium:
0
mg
|
Fiber:
1
g
|
Sugar:
0
g
|
Vitamin A:
0
IU
|
Vitamin C:
0
mg
|
Calcium:
94
mg
|
Iron:
0
mg
The nutrition facts come from entering the recipe ingredients into Spoonacular API, a database of food ingredients. They may vary for any recipe based on the exact product used. The keto sweeteners I use have 0g net carbs & are not included because sugar alcohols do not impact most people. This is provided as a courtesy, but you can do your own calculations if you wish!
Share this Recipe
If you enjoy this recipe, share a link to it via email or Facebook, pin it, or leave a rating. Please don't copy/paste the instructions to other websites. Thanks for helping the website grow!