This post may contain affiliate links to products I use and highly recommend. You can read my full disclosure here.
Click below to share this!
I had the taste for some loaded nachos and was willing to put in work for them (don't judge me)! This recipe contains a lot of parts, but I'm certain they were all worth it. The smokey gouda combined with the freshness of the pico de gallo and guacamole were the perfect combo to the Brandless Blue and Yellow Corn Nachos. Enjoy!
Ingredients
Guacamole
2 ripe avocados
1/4 cup diced red onions
1/4 cup cilantro
1/4 tsp garlic powder
1/4 tsp Black pepper
1.5 limes juiced (use remaining line for garnish or to squeeze over the finished ground beef)
Salt to taste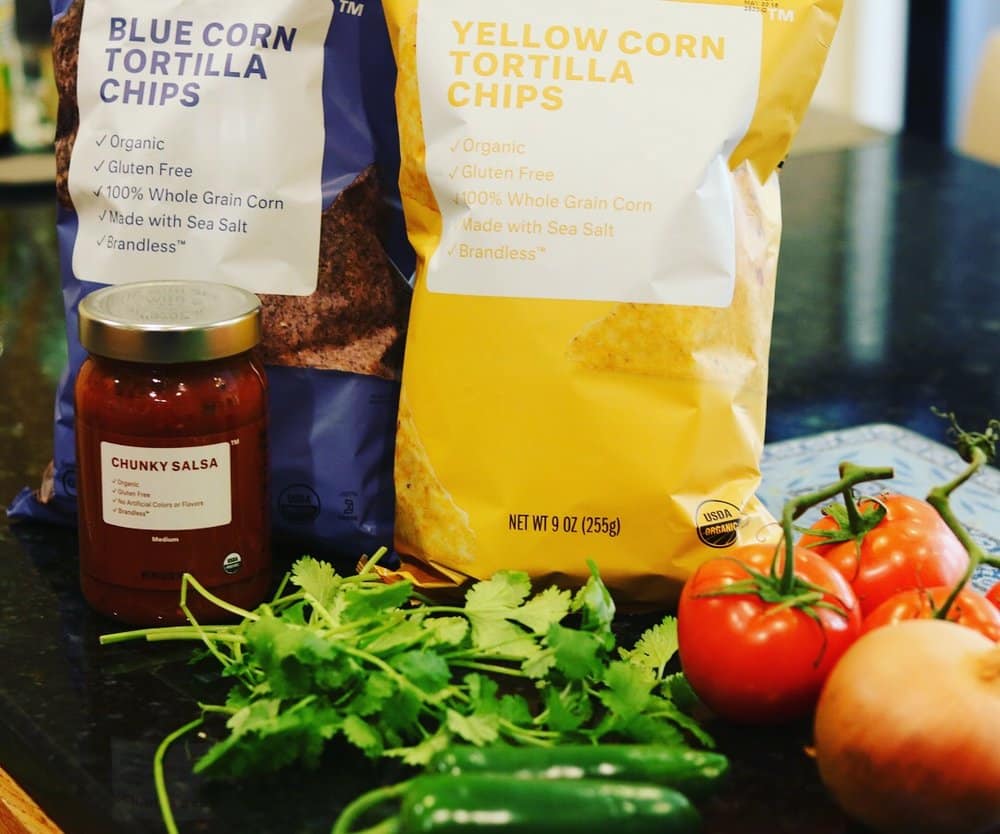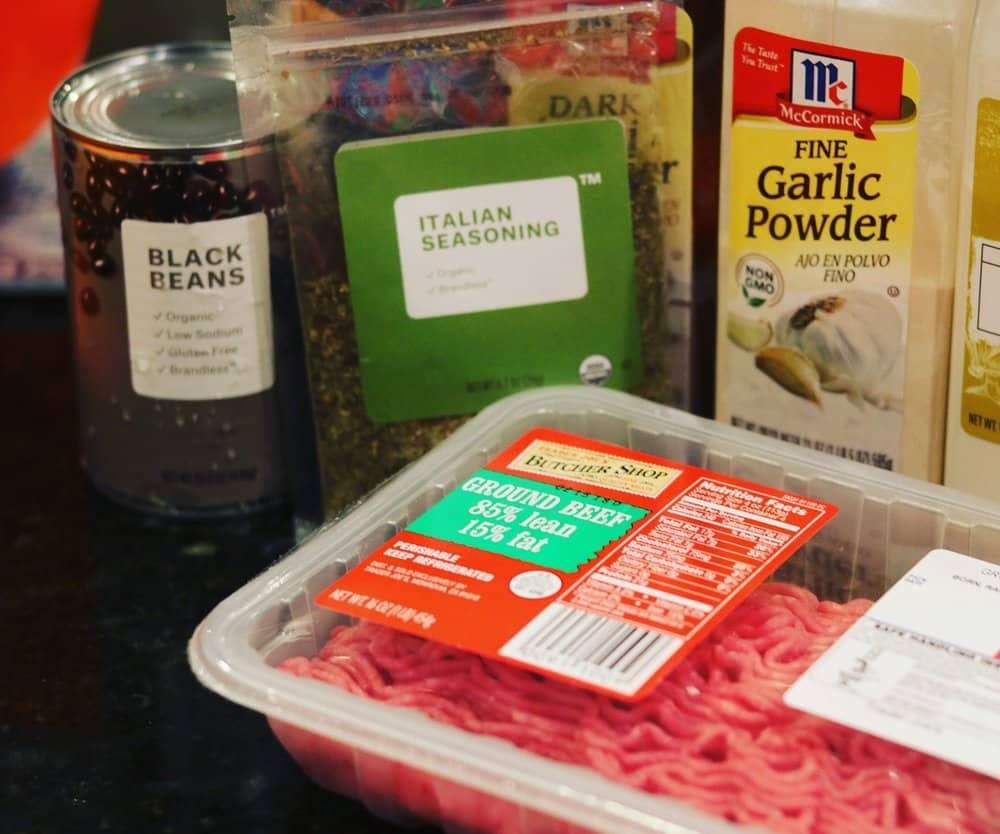 Pico de Gallo
4 off the vine tomatoes, chopped
1 small thinly diced white onion
1 jalapeño, thinly diced (we like our food spicy so I didn't remove the seeds or veins)
1/4 cup cilantro
1 lime juiced
Salt to taste
Smoked Queso (makes about 4 cups of sauce)
2 tbsp butter
2 tbsp tapioca flour
2.5 cups milk
1/2 tsp garlic powder
1/2 tsp onion powder
1/2 tsp parsley
1/4 tsp black pepper
1 1/4 cup smoked gouda cheese, cubed
3/4 cup pepper jack
Salt to taste
Ground Beef & Black Beans
1 tbsp olive oil
1/2 yellow onion, chopped
1lb of ground meat
2 tbsp taco seasoning*
1 can black beans, rinsed and drained
1 tbsp coconut aminos
Salt to taste
*I store taco seasoning in a glass jar. The mix includes the following: 2.5 tbsp chili powder; 2 tsp of cumin, garlic powder, onion powder and salt; 1 tsp Italian seasoning and paprika; and 1/2 tsp chipotle powder (optional).
Directions
I make the pico de Gallo and guacamole ahead of time so that the flavors have at least 30 minutes to get to know each other
For the queso:

Heat a medium sauce pan to medium-high heat
Melt butter in pan and add flour
Whisk butter and flour in the sauce pan for 2-3 minutes
Turn the heat to low
Add milk and cheese
Stir occasionally until the cheese is melted and has the consistently of queso (10-15 minutes)

For the ground beef and black beans:

Heat olive oil in skillet to medium-high heat
Add onions and cook until translucent (2-3 minutes)
Brown ground beef
Add black beans to the beef
Mix in taco seasoning and coconut aminos
Add additional salt to taste
I served these on a beat of blue and yellow corn chips, but you can feel free to serve them on top of some lettuce or with a side of regular or cauliflower rice (think burrito bowl).
Disclosure: This page and website contains affiliate links. If you use the links to make a purchase, I will receive a small fee at no cost to you. All fees support this website and my efforts to bring you great content. Thank you.