This post may contain affiliate links to products I use and highly recommend. You can read my full disclosure here.
Click below to share this!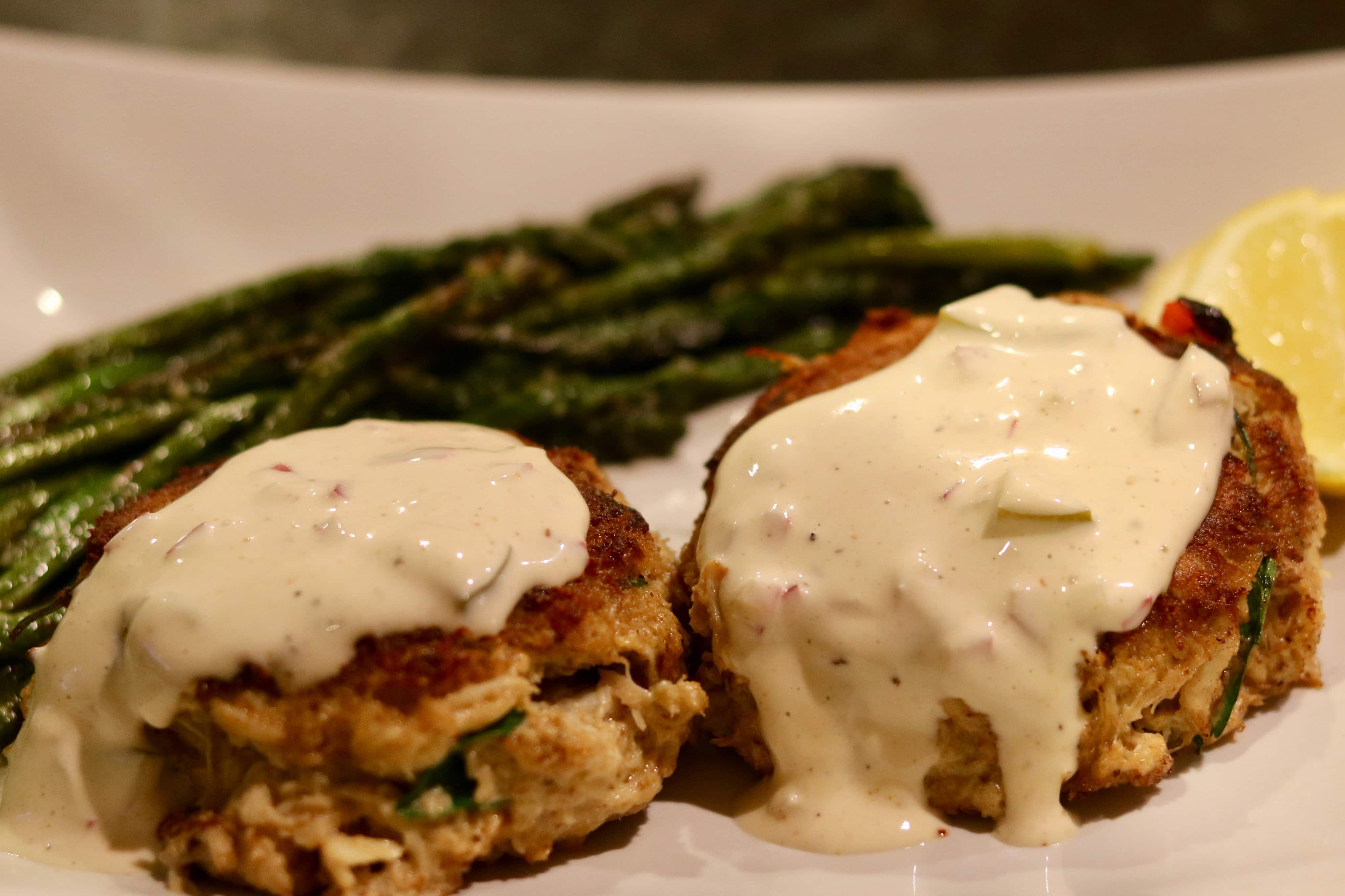 This week, I started keto, but wanted to make a special dinner for Valentine's Day 😍. Since we love seafood, crab cakes were a no-brainer, but the only problem was, "how does one make them keto-friendly?" Crab cakes have breadcrumbs and grains are definitely a no-go. This recipe contains some simple swaps and is easy to fit into the Whole30, Paleo and Keto lifestyles. Enjoy!
Ingredients
1lb lump crab meat

1lb claw crab meat

1 shallot, thin slices

3 baby bell peppers, thin slices

3 cloves garlic, minced

1/2 cup mayo

2 eggs

1/2 tsp salt

1 tsp white pepper

1/4 cup parsley leaves, chop or rip by hand

1.5 tbsp Old Bay

2 tbsp lemon juice

2 tsp dry mustard or 2 tbsp mustard from a bottle

1/4 cup + 1 tbsp almond flour

Olive Oil for pan frying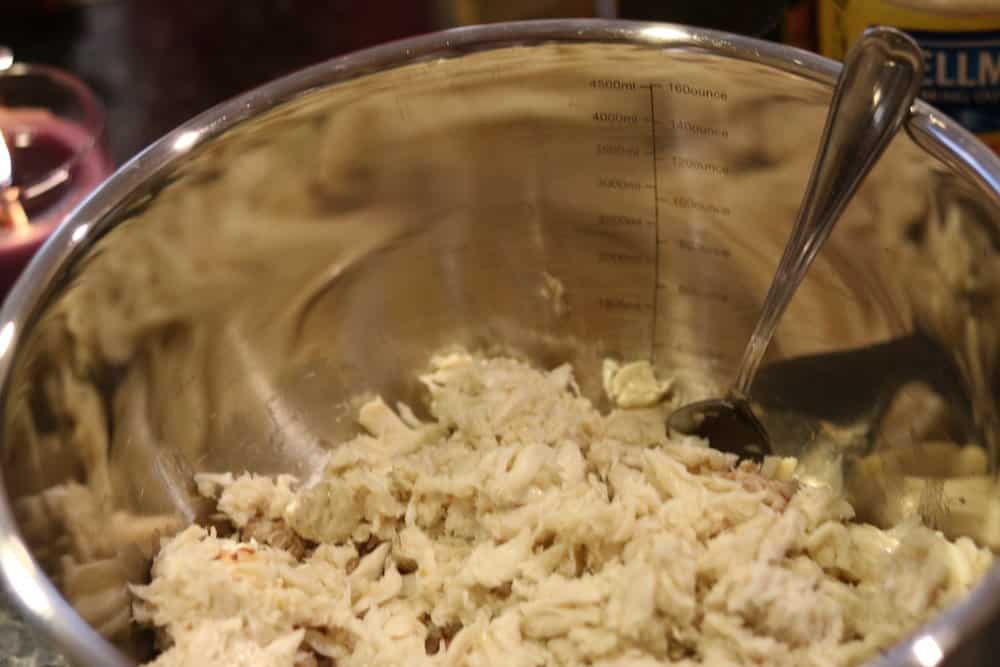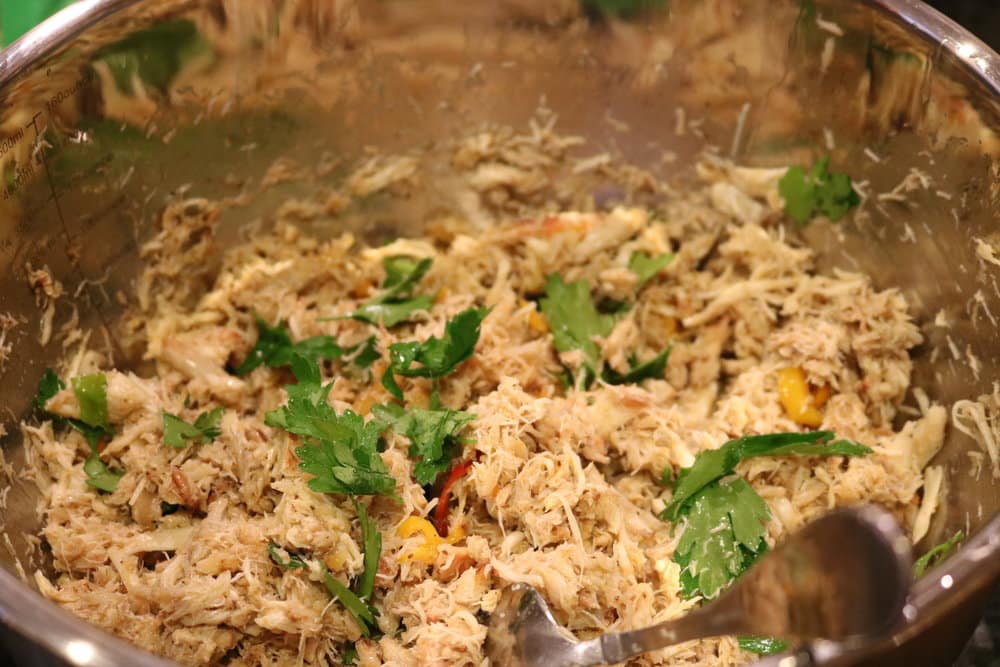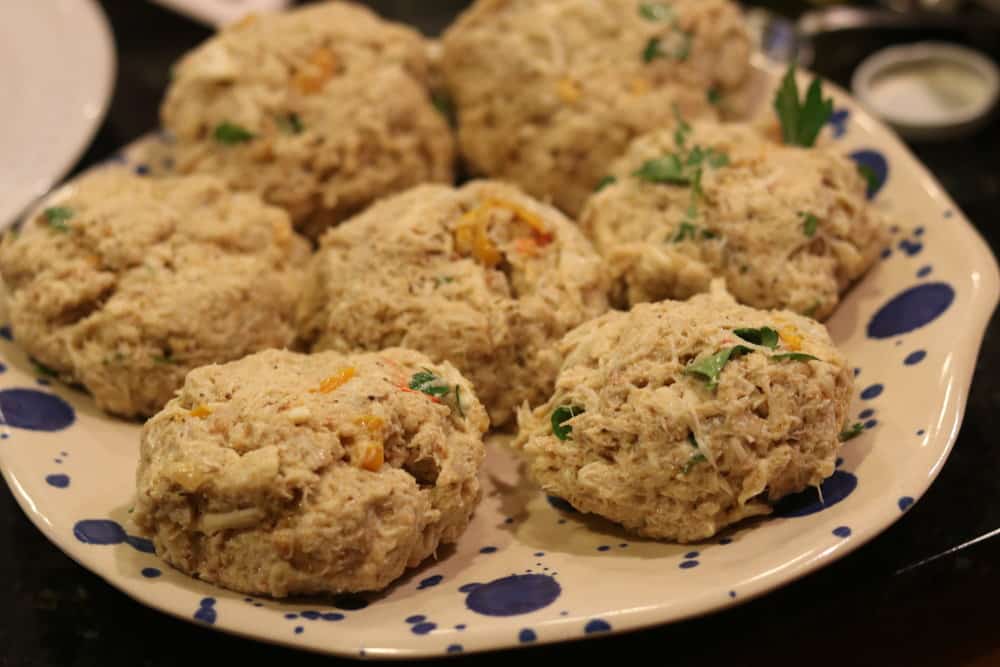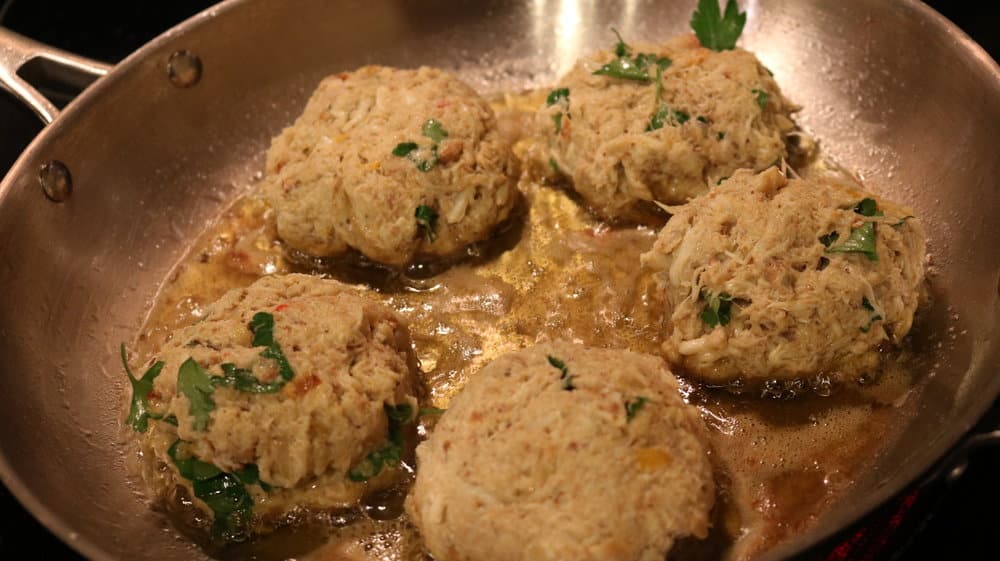 Directions
Heat a medium skillet on medium heat with olive oil

Add peppers, onions, and garlic to pan and cook until translucent (~3 minutes). Remove from heat and set aside.

Put crab meat into a large bowl. Use your hands to feel for shells. Remove if necessary.

Mix eggs and mayo in a small bowl

Add salt, pepper, parsley, Old Bay, lemon juice, mustard, onion/pepper/garlic and egg/mayo mix to crab meat. Mix to fully incorporate.

Add almond flour and mix (the purpose of the almond flour is to hold the crab cake together when you form a patty in your hand. This was enough for me, but if you want more hold, simply add 1 tbsp at a time)

Form crab cakes and allow to chill for 20-30 minutes

Wipe the pan used for onions, pepper and garlic

Heat the pan to medium with about 1/2 inch of olive oil

Cook crab cakes until browned on both sides (3-4 minutes per side)
This made 10 large crab cakes. I put two on the plate with easy asparagus and a quick tartar sauce.