This post may contain affiliate links to products I use and highly recommend. You can read my full disclosure .
Smart Baking Company was the first brand that I tried when I was considering whether or not keto could be a lifestyle. They have a line of Smart Buns and Smart Cakes with very few calories and zero added sugar. They easily became one of my go-to brands because they've mastered the idea of providing sweet treats that are all-around nutritious for those living a lifestyle sans sugar and gluten. In this post, I describe their two main types of products and share a review. I give you a discount code to save 10% off. I also answer questions, such as whether Smart Cakes and Buns are keto-friendly.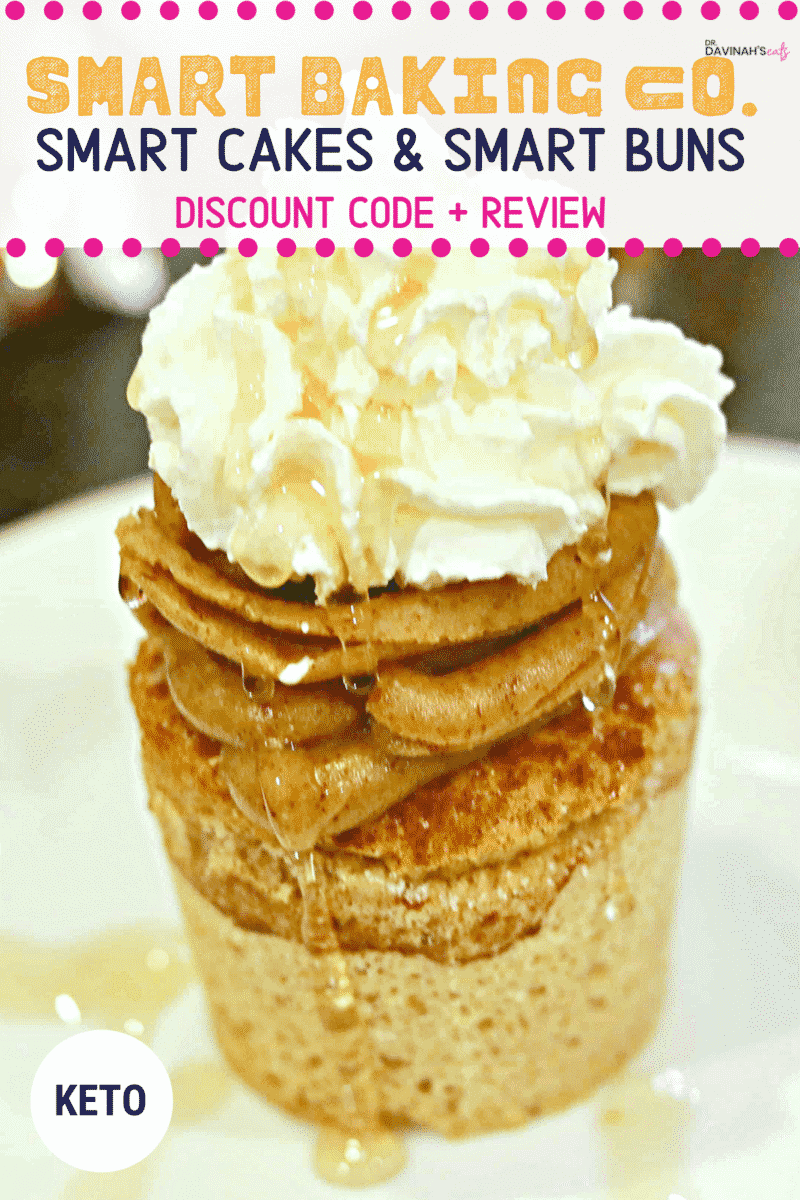 What is Smart Baking Company?
Smart Baking Company has a line of gluten-free, low carb and keto-friendly cakes and burger buns! Many of their products have 50 or fewer calories per serving. Their cakes (76 calories for two) are perfect for a quick dessert. In fact, below, you'll find a picture of their Cinnamon Cake topped with my Almond Butter Frosting.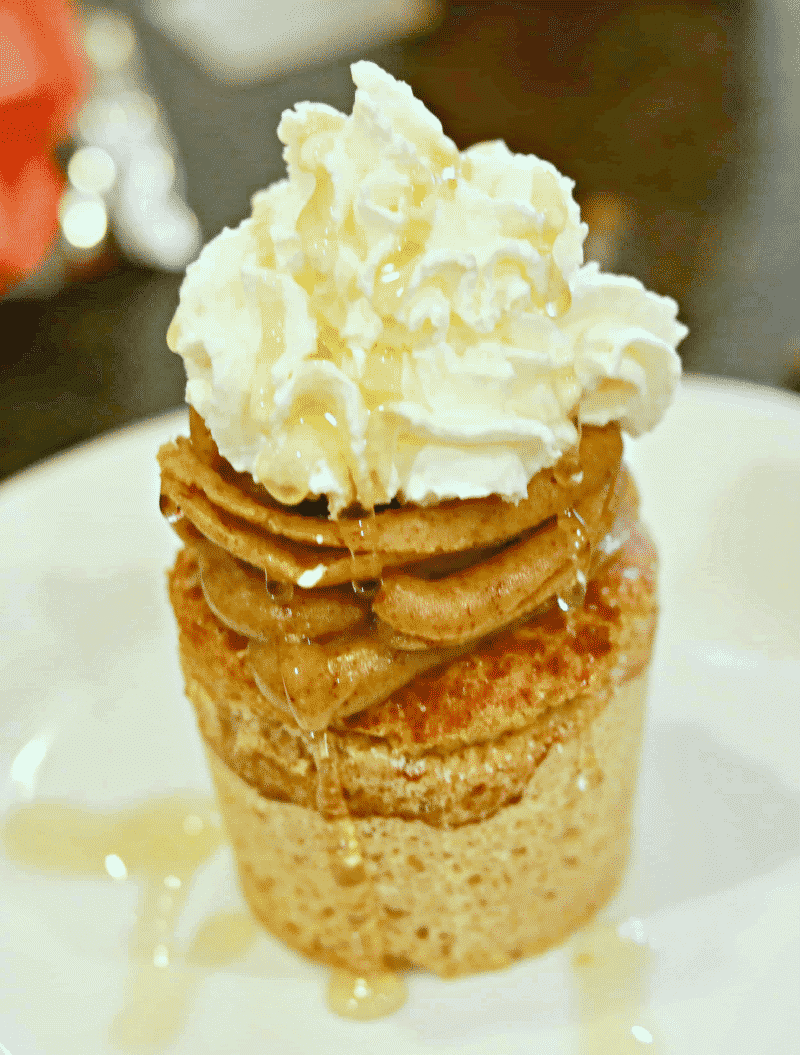 How did I discover Smart Baking Co.?
Like many of my favorite keto-friendly snacks, I first learned about this brand after getting a package of their Cinnamon Cakes in one of my monthly snack boxes.
As a keto newbie, I remember being shocked that these cakes had the texture of real cake without all of the calories, sugar, and carbs. My favorite flavors are Cinnamon and Coconut.
But, as you'll see below, they have a lot of options and all of them are delicious!
Where can you buy Smart Baking Co?
You can buy Smart Baking Co products on their website.
In addition to purchasing Smart Cakes online, you can check out Smart Baking Company website for their store locator to find a store near you.
Is there a Smart Baking Co coupon code?
YES, there is a Smart Baking Company coupon code. Simply use DrDAVINAHS to save 10% off your online order.
You can also get free shipping when buying from Smart Baking Company's website when you opt for the Deluxe Smart Box or Three Shippers Option.
Are Smart Baking Co products keto?
Since Smart Baking Company treats are free of added sugar and low in carbs they do fit the keto diet requirements.
According to their website, members of the Smart Baking Company research team live the keto lifestyle. So, they designed these products to taste good without knocking us out of ketosis.
Smartcakes Flavors
Each season, there are new flavors. But, the four below are the most consistent.
As I get to try new options, such as their new Vanilla Latte flavor, I'll update this review.
Overall, these cakes are super fluffy and airy. And, so far, any option is a good option (though I love Cinnamon).
Enjoy 5 grams of fiber, 4 grams of protein, and no starch or sugar with these delightful Cinnamon Smart cakes. Each box contains four units with a total of 8 smart cakes. This product does contain dairy and egg so keep that in mind if you're ditching dairy or are vegan.
I tend to store these in the freezer and pop them out when I'm ready to eat them.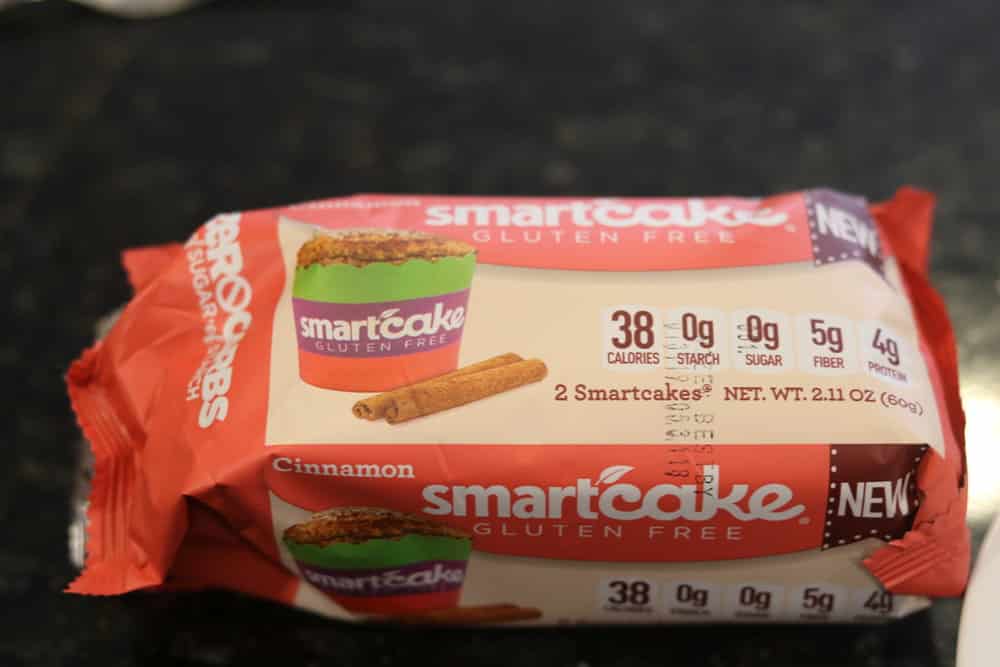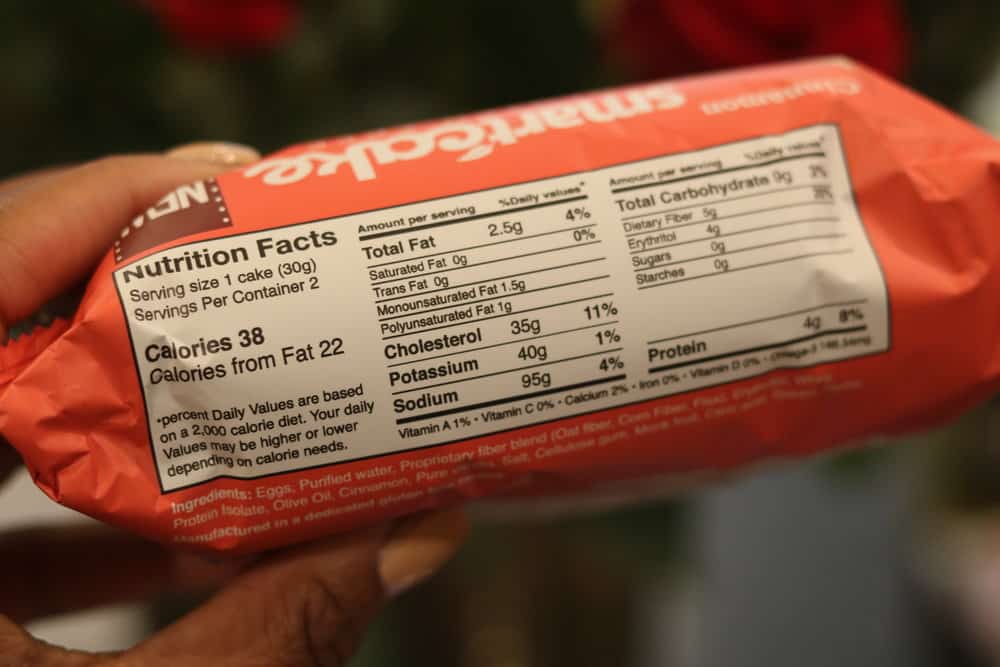 You won't even realize that you're biting into a sugar-free chocolate cake with these! I love topping these with Whipped Cream or the Strawberry sauce that I used on Keto Strawberry Cheesecake.
The delicious flavor of raspberry can be enjoyed all year round! As with the other smart cakes, there is egg and dairy in this product. I know I love biting into a raspberry cream smart cake when the weather gets cooler and I'm craving a taste of summer.
Get a taste of sunshine with every bite of these lemon smart cakes! When I not making Keto Lemon Blueberry Cheesecake Bites, these provide a great quick option to satisfy my lemon flavor craving!
Smartbuns Options
If you are gluten-free, Smart Buns are the best option that I've tried.
They look just like the real thing and are just 72 calories.
Some people prefer these as part of a low carb breakfast sandwich (just top your bun with eggs and bacon). Others, like me, have tried these exclusively with hamburger patties.
Even though I love Smart Cakes, I will say that Smart Buns are not my personal favorite. Since they do not have gluten or many calories, the texture is not the greatest match for regular bread.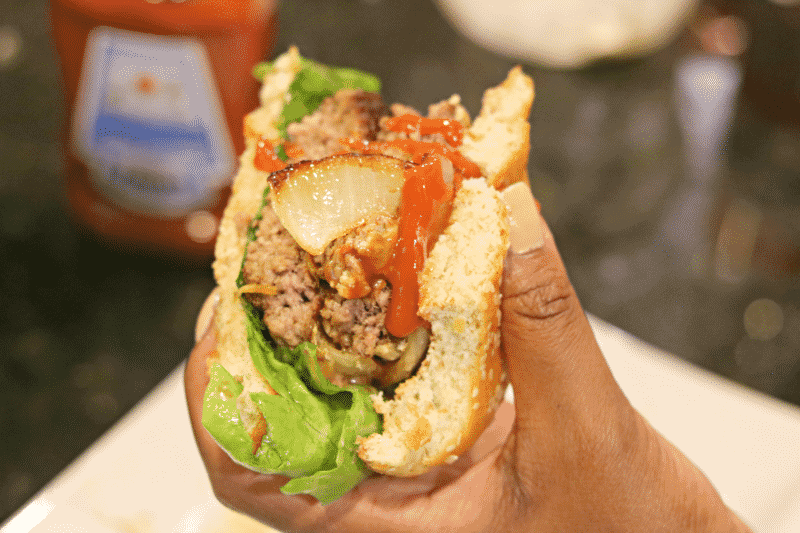 Be sure to freeze the smart buns upon arrival! These Plain Smart Buns give you a gluten-free, 72 calorie bun to use on your favorite burger options, like your next veggie burger. Enjoy 10 grams of protein per bun all the while getting that fiber and Omega 3 into your diet.
Just like the plain smart buns, you'll need to freeze these sesame smart buns upon arrival! These have sesame seeds on top of the bun to give you a little crunch with your high fiber, 76 calorie bun that is best served with your favorite keto-friendly meals. This product does contain egg and dairy.