This post may contain affiliate links to products I use and highly recommend. You can read my full disclosure .
If you have a sweet tooth to satisfy or love things like bread, I'm eager to share this collection of 16+ Sweet & Savory Keto Baking Recipes. I have come to believe that with patience and a little ingenuity, it is possible to make delicious keto-friendly versions of all our favorite treats. This guide for keto-friendly & low carb baking recipes can help satisfy your need for sweets and breads "fresh-from-the-oven". Since most baked goods rely on sugar and flour, finding good keto treats recipes for baked goods can be challenging. But, I've got advice for stocking your pantry for your baking needs. And, for those who aren't as keen to bake from scratch, I have some wonderful product recommendations for low carb baking mixes too!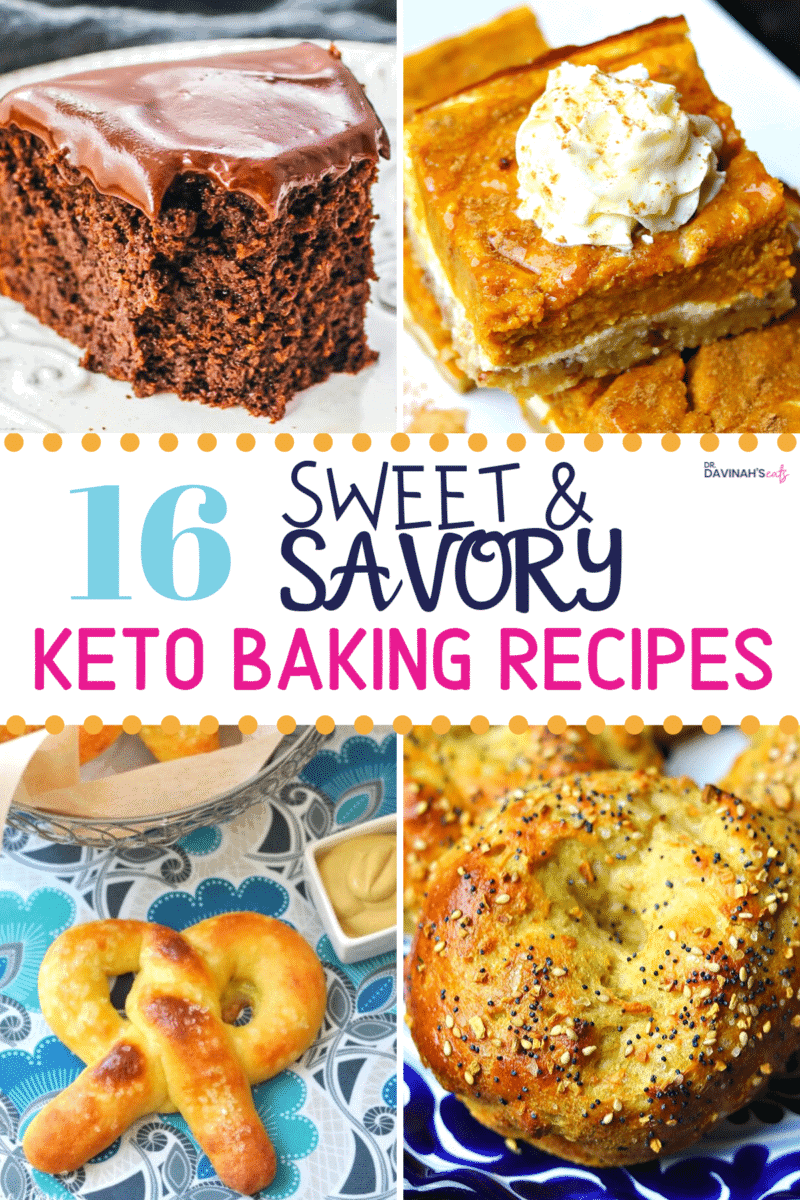 Related: If you're looking for even more scrumptious keto treats recipes, be sure to check out my Best Low Carb Cheesecake Recipes and Keto Cake Recipes, too!
What are some must-have keto baking pantry items?
If you enjoy baking or want to get started, there are three groups of products you will definitely want to stock up on in your pantry: Keto-friendly flours, sugar substitutes, and binding agents.
Replacing flour and sugar with keto versions is the best way to drastically reduce the carb count in your recipes. And, the right binding agents help your keto baking recipes hold together. I mean, who wants bread, cake or cookies that are a crumbly mess?
Keto Replacements for Flour
The two most common keto flour replacements are Almond Flour and Coconut Flour. Almond flour is high in fiber and contains 3 net carbs per 1/4 cup serving. Coconut flour is also high in fiber and has 3 net carbs per 1/8 cup serving.
You can get both of these on Amazon. Personally, I use Amazon Prime (click for an Amazon Prime trial) to ensure that I don't run out. You can use Amazon's Subscribe & Save program to get these on your schedule at up to 15% off.
Keto Sugar Substitutes
There are many sugar substitutes on the market, but not all are ideal for baking. They also don't taste the same.
I have gathered some helpful links for some of the healthiest and best-tasting sugar substitutes for all your baking needs.
Monk Fruit + Erythritol (Granular)
Monk Fruit + Erythritol (Powdered)
Erythritol (Granular)
Erythritol (Powdered)
Keto Brown Sugar (my personal favorite)
Keto Brown Sugar (a cheaper option)
Gluten-free & Keto Baking Binding Agents
When you bake with keto-friendly flours, you often need to include a binding agent to hold everything together. (This article explains why, if you are as fascinated with food chemistry as I am.) Two great binding agents I can personally recommend are:
Can you substitute almond flour and coconut flour 1:1 in keto baking recipes?
No. Coconut flour is drier and denser than almond flour.
Typically, you can substitute 1/4 cup of coconut flour for every 1 cup of almond flour. In baking (and unlike cooking), exact measurements are super important so if you are unsure, then it's best to find a tested recipe using coconut flour.
Can you substitute the keto sweeteners for sugar 1:1 in recipes?
Most keto sweeteners have a guide on their packaging, which tells you whether or not you can substitute 1:1. Generally, products that blend Erythritol with something else (e.g., Monk Fruit) can replace sugar 1:1.
However, pure erythritol is only about 70% as sweet as sugar. Depending on the recipe and personal taste, you may wish to substitute 1 1/3 cups of pure erythritol for every cup of sugar instead.
Do you have to make all keto baked goods from scratch?
No! Life is busy and not all of us have time (or the patience) to bake.
If you want to have some short cuts, there are plenty of keto-friendly baking mixes you can buy that do most (or all) of the work for you.
Some of my personal favorites are:
Pound-cake Mix (Coconut Flour)
Brownie Mix (Coconut Flour)
Chocolate Chip Cookie Mix (Sunflower Seed Flour)
Bread & Bagel Mix (Coconut Flour)
Packaged Bread that tastes like the real thing
What kind of keto baking recipes are included in this guide?
This post is split into two main sections. The first section includes bread, dough and other savory recipes. The second section includes a mix of keto sweet treats and other dessert ideas.
Bread, Dough, & other Savory Recipes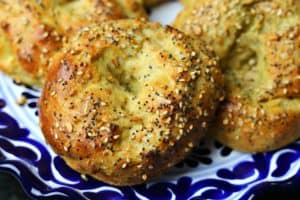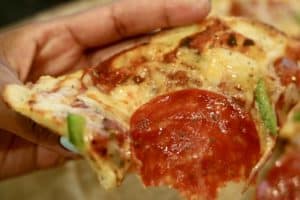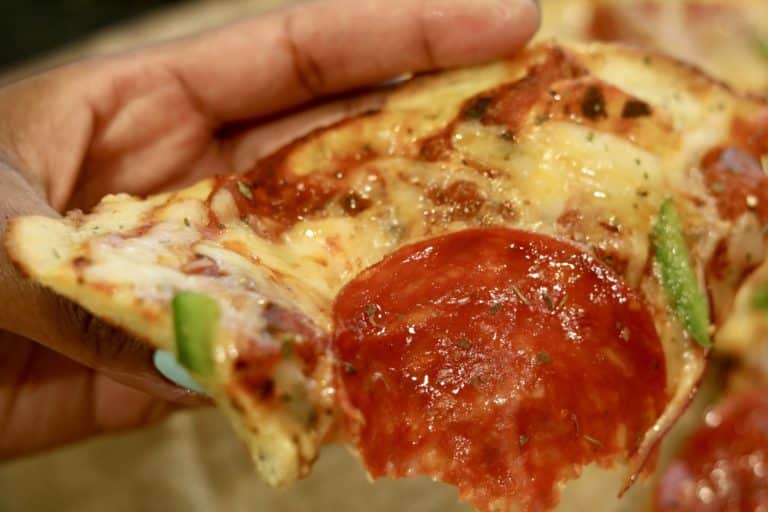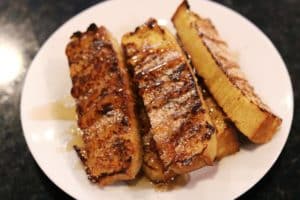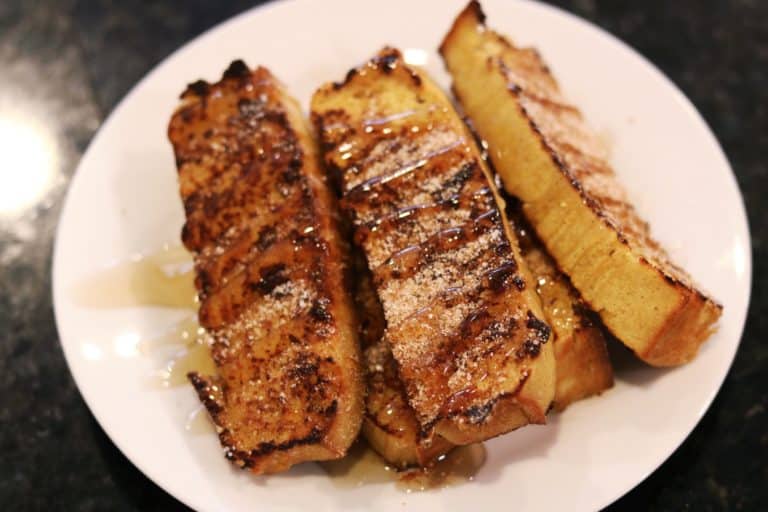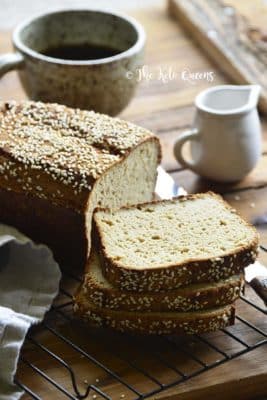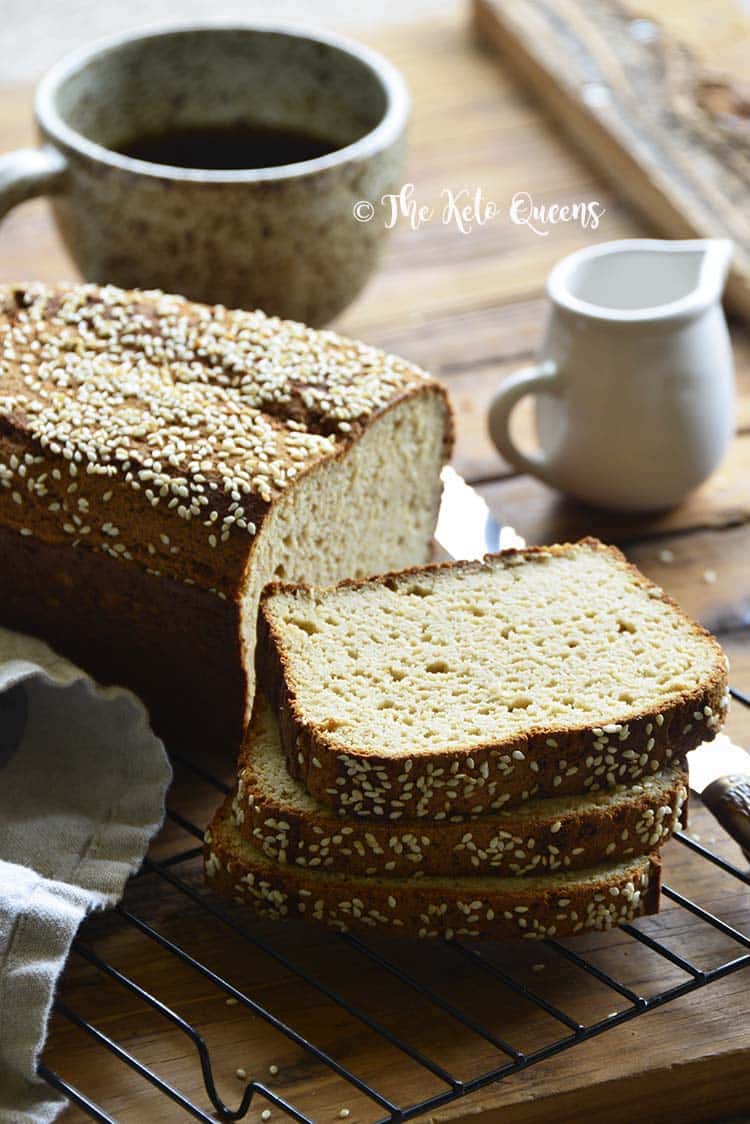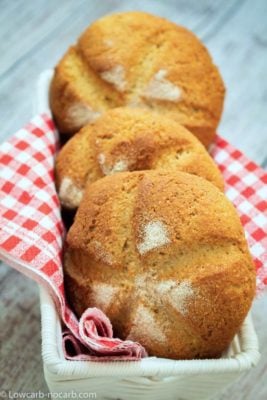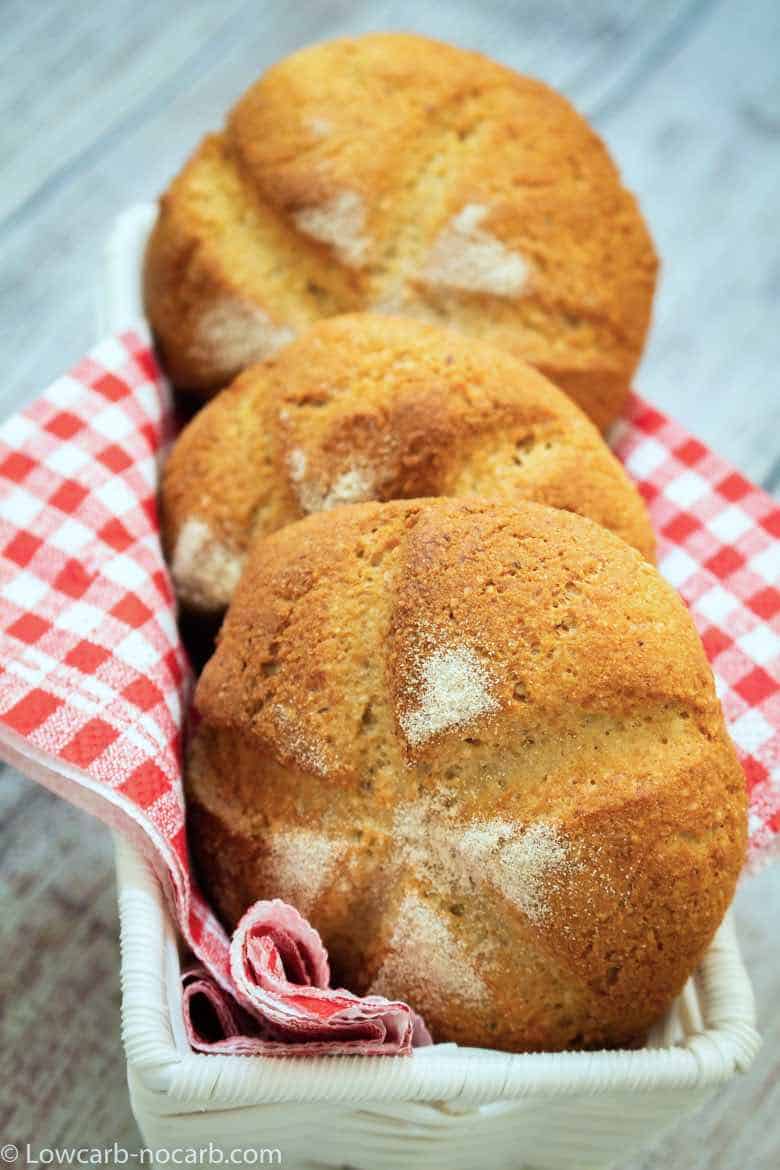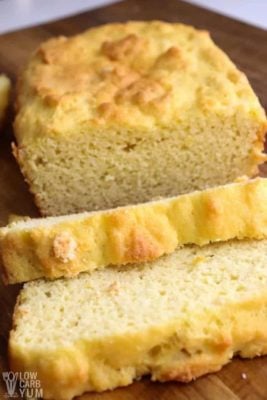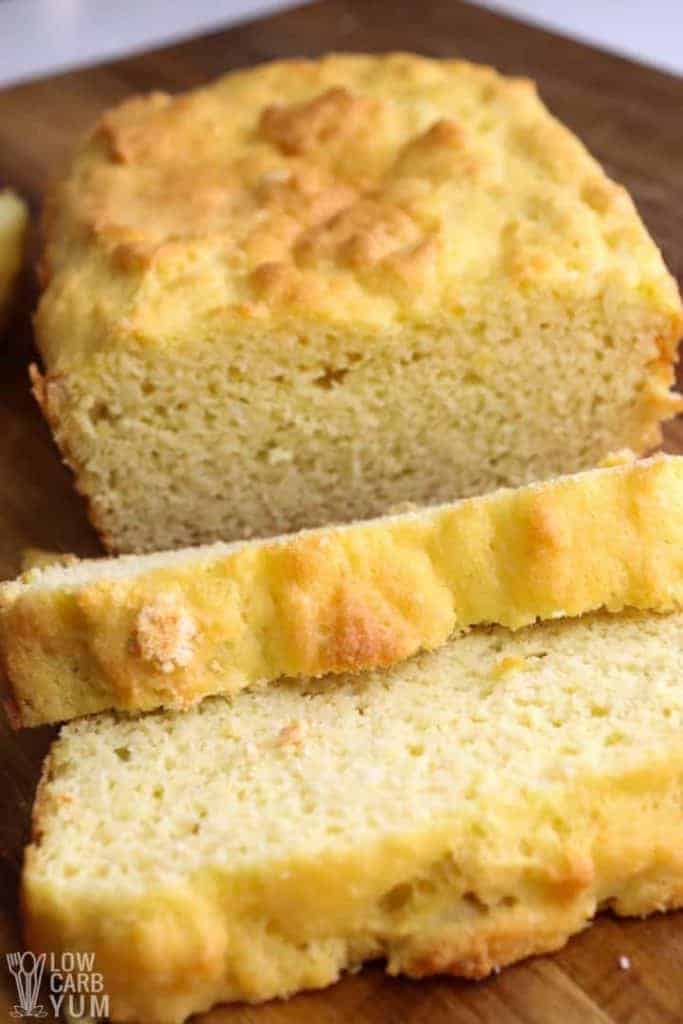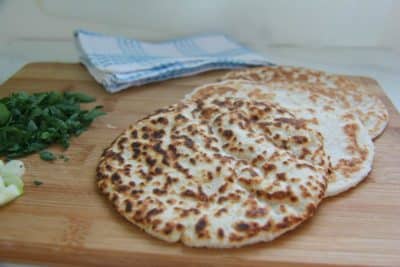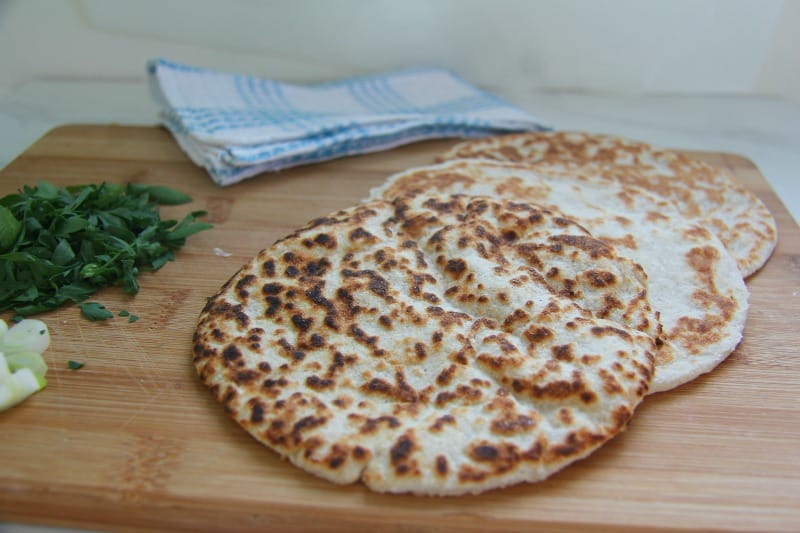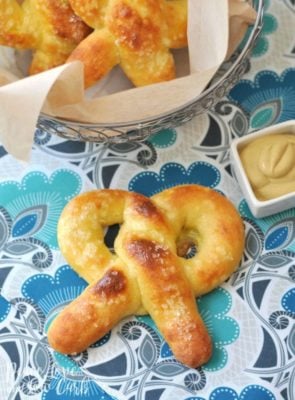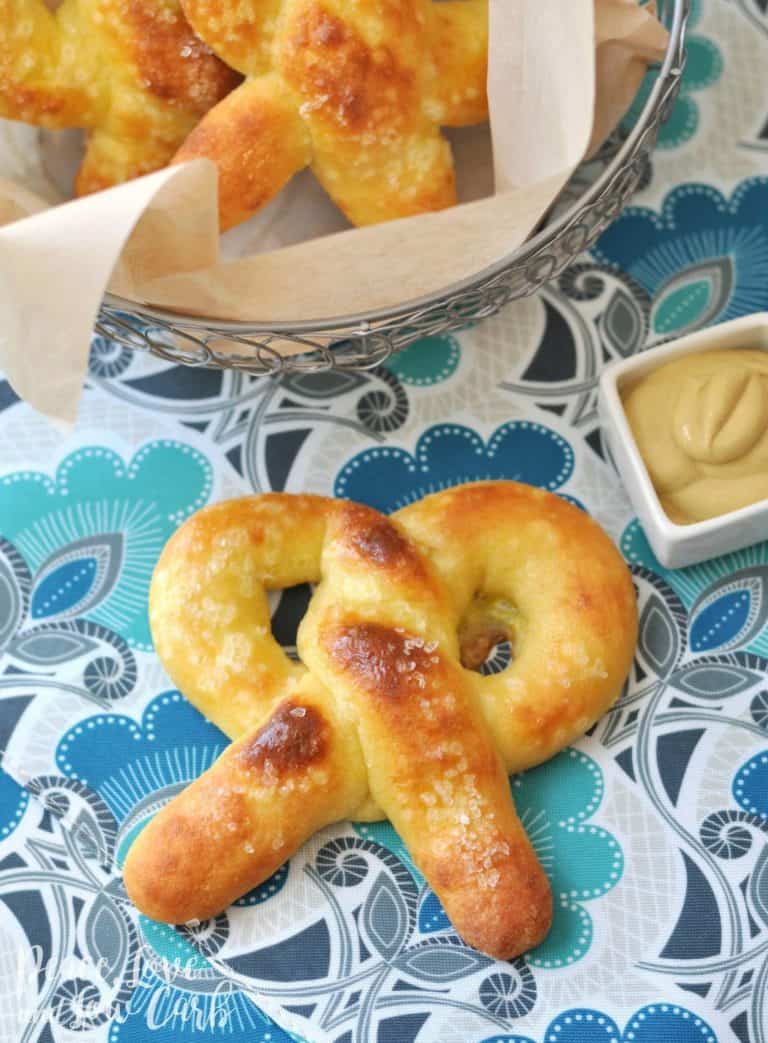 Cake, Cookies, and other Keto Sweet Treats Recipes