This post may contain affiliate links to products I use and highly recommend. You can read my full disclosure .
This delicious Keto Balsamic Vinaigrette recipe is easy to make and doesn't have any added or refined sugar, meaning you can enjoy it and stick to a low-carb and keto diet. It's the perfect finisher to any salad or grilled meat. In this post, I share how to make a keto-friendly balsamic vinaigrette with just a few ingredients and a salad dressing shaker bottle. I also share other easy Keto Salad Dressing recipes that you might make to go with your next meal!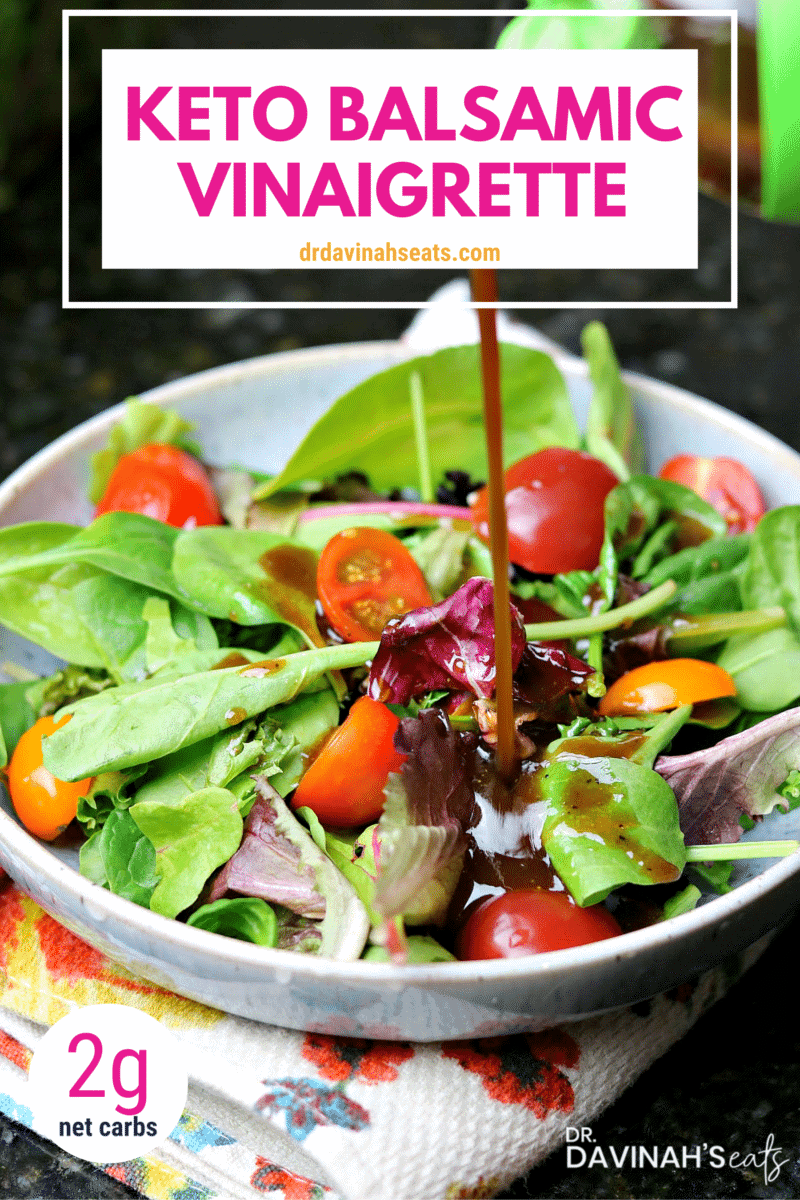 Why share a Keto Balsamic Vinaigrette post?
Balsamic vinaigrette dressing is one of my favorite salad dressings. It is so versatile. For example, it tastes so good drizzled on almost any kind of salad you can think of and it makes a great marinade for chicken and fish.
However, most Balsamic Vinaigrettes, well at least the kind I prefer, come with refined sugar. The added sugar gives the dressing a bit of a sweet and tangy flavor.
Since cutting carbs also means cutting sugar, I'm sharing this recipe for a sugar-free version that has all of the flavor that I enjoy minus the sugar.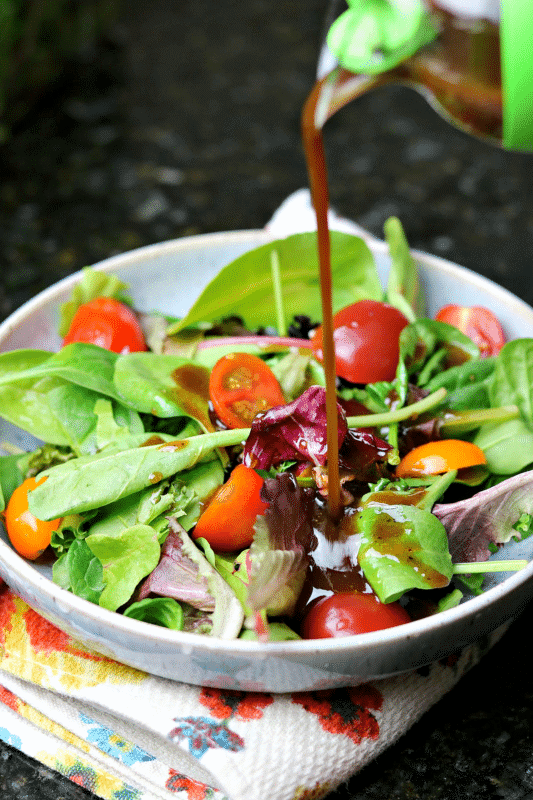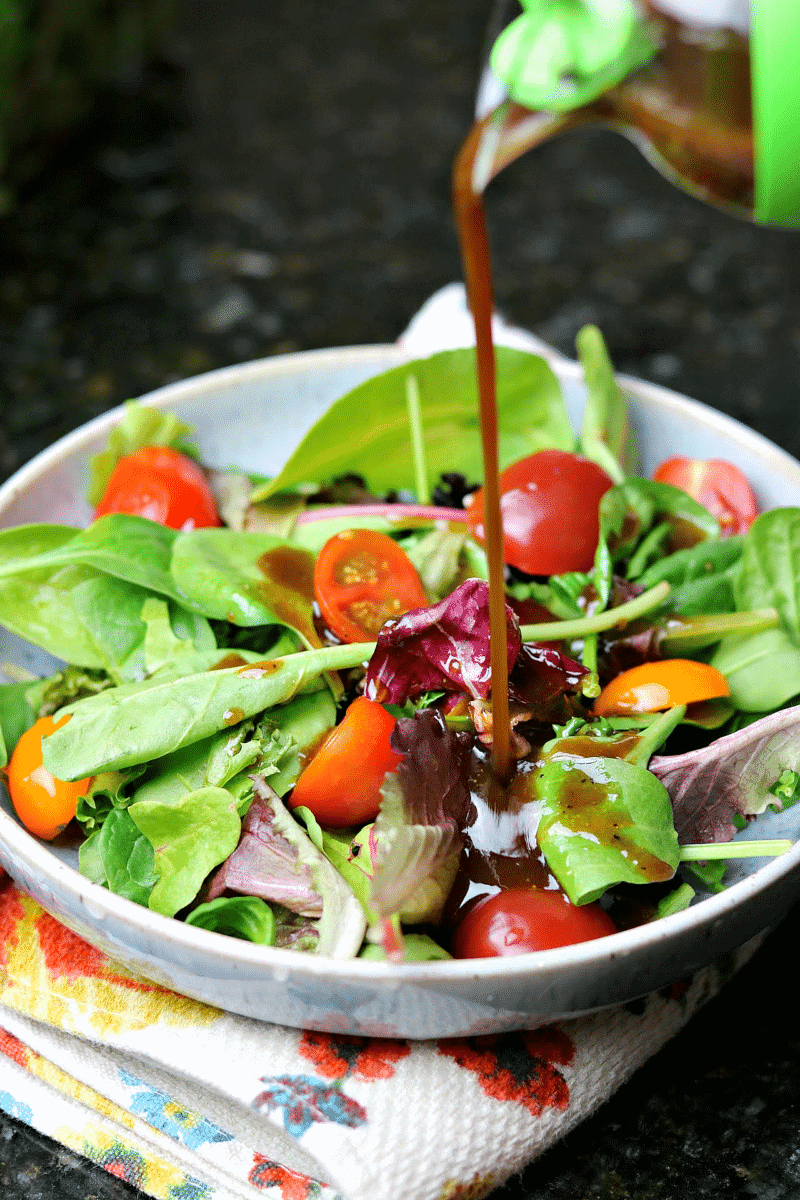 Traditional Store-bought vs. Homemade Keto Balsamic Vinaigrette
You might be wondering why anyone would make their own salad dressing when so many salad dressings are readily available premade in the grocery store. However, many of those dressings, including most of the ready-made balsamic vinaigrettes, contain sugar or other carb laden sweeteners.
Plus, most of them have a list a mile long of other questionable ingredients. And, as I mentioned, in my Creamy Caesar dressing recipe, the long list of weird stuff in most store bought salad dressing is a big reason I'm such a fan of making my own.
My homemade balsamic dressing doesn't have any sugar and only has a handful of real food ingredients. The simple ingredients give this dressing the slightly acidic but sweet flavor that makes balsamic vinaigrette so yummy.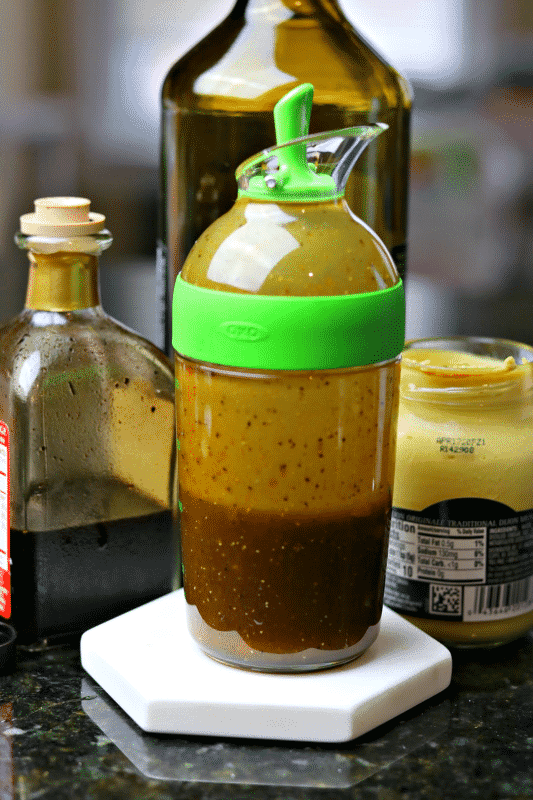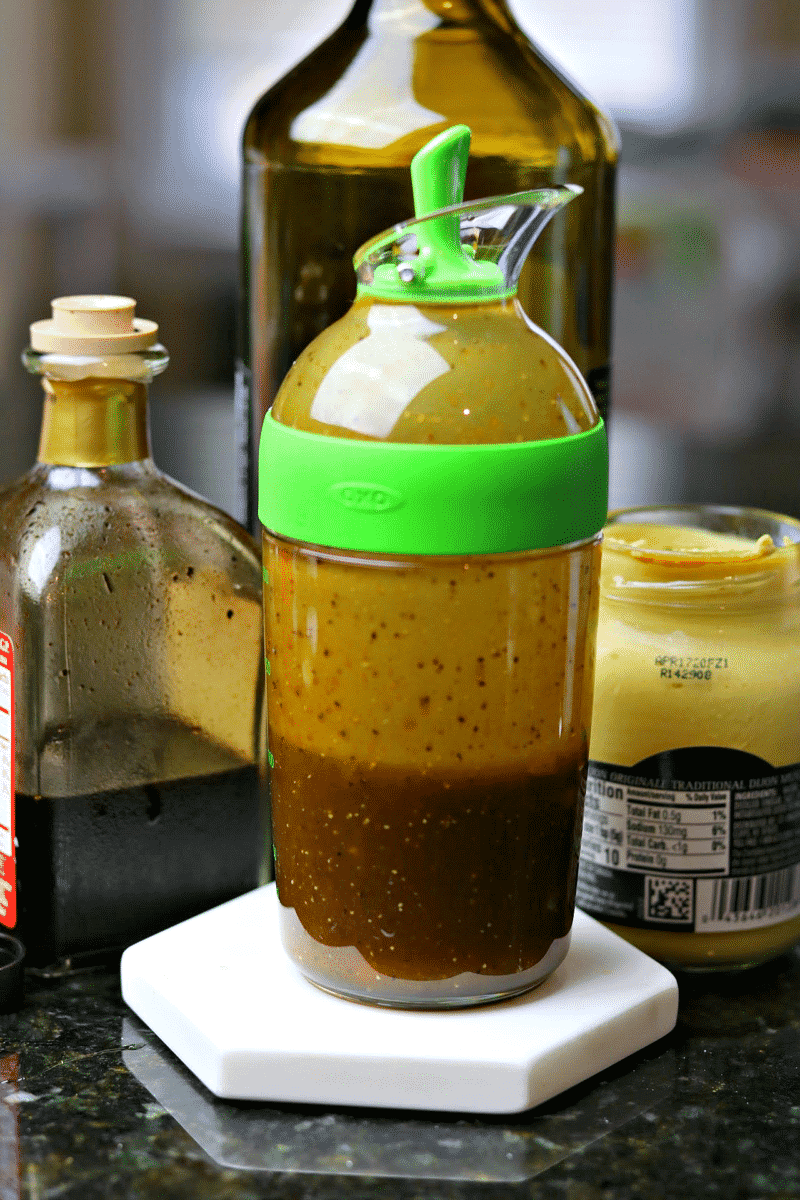 How to make Balsamic Vinaigrette without Sugar:
Most premade, commercially available balsamic vinaigrette dressings have some very carb heavy sweeteners. Some have actual sugar. Others use honey, maple syrup, or agave. Some use corn syrup. Whatever sweetener they use, they all add carbs that I don't want to eat.
Instead of any of these carb heavy sweeteners, I use Honest Syrup. Honest Syrup is my go-to keto-friendly replacement for honey and maple syrup. In fact, I use in my Keto Pancakes and Honey Sriracha Wings.

This syrup has just one gram net carbs per serving and has a ton of flavors that make them perfect for this recipe, but also my keto desserts.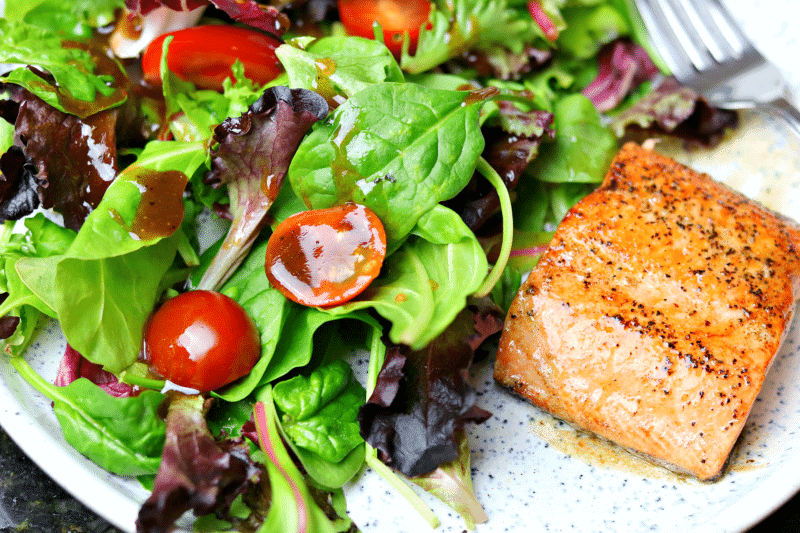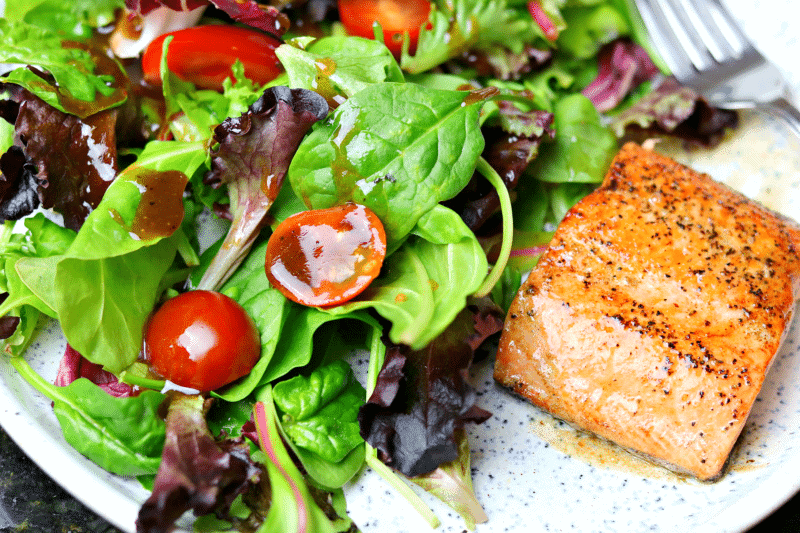 Sugar-free, Keto Balsamic Vinaigrette Recipe Ingredients
Unlike many store bought salad dressings, this homemade balsamic vinaigrette has only a handful of wholesome, real food ingredients. You won't find any soybean oils, preservatives, or other questionable ingredients.
To make my homemade balsamic vinaigrette dressing, you need:
Balsamic vinegar

Olive oil

Honest Syrup

Dijon mustard

Salt and pepper

Garlic (clove or powder)
That's it! You don't need a lot to get big flavors. I do recommend using good quality balsamic vinegar and olive oil in this recipe for the best flavor.
How to make this balsamic vinaigrette your own:
This low carb balsamic vinaigrette recipe is fairly flexible. You can adjust it to really suit your tastes.
For example, if you don't like garlic, feel free to omit the clove of garlic. If, on the other hand, you are a huge fan of garlic, add more.
Want your dressing a little sweeter? Add a little extra erythritol. Feel like added an extra bit of flavor? Throw in some fresh basil or parsley.
The great part about making salad dressing is you can taste it as you make it, adjusting ingredients and amounts as you need.
How to Make Keto Balsamic Vinaigrette:
This balsamic vinaigrette is so easy to make. Just add the ingredients into a salad dressing shaker. Then, you give the shaker a good shake and your dressing is ready to go.
I highly recommend the salad dressing shaker. It makes making this a snap. Plus, it doubles as a storage container.
What to Serve Keto Balsamic Vinaigrette With:
You can serve this low carb balsamic vinaigrette with almost any salad. You could absolutely serve this BLT Avocado Salad with balsamic instead of ranch.
This dressing also tastes fabulous as a marinade or a drizzle on grilled chicken and seafood. You could use it as a finish to these recipes:
Cast Iron Skillet Chicken Breast Recipe
Sear chicken breasts in a cast iron skillet using this easy Cast Iron Chicken Breast recipe. Ready in less than 15 minutes with 6 ingredients.
Get this Recipe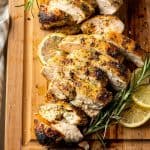 Pan Seared Shrimp Recipe (Cast Iron Shrimp)
Learn how to pan sear shrimp with this easy Pan Seared Shrimp recipe. Uses less than 5 ingredients and takes about 5 minutes. Pair with a salad or other side dish to make a quick meal.
Get this Recipe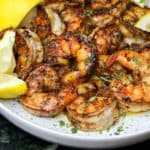 Ninja Air Fryer Salmon Recipe
This keto-friendly air fryer salmon fillet recipe takes less than 10 minutes to make. It's tender, juicy, full of flavor, and super healthy.
Get this Recipe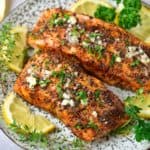 Looking for other Keto Salads & Dressing Recipes:
I love a good salad that has bold flavor. If you're looking for some inspiration then you can check out this Keto Side Dishes post where I share some salad recipes, including a keto-friendly antipasto.
You can also check out my post devoted entirely to Keto Salad Dressings. There are recipes as well as some that you can pick up online or at the store.
Keto Taco Salad Bowl Recipe
Learn how to make a healthy Taco Bell keto taco salad bowl at home using this easy recipe. Includes options to make homemade taco seasoning, guacamole, and salsa. Plus, a low-carb substitute for Doritos.
Get this Recipe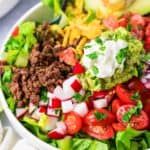 Easy Low Carb & Keto Coleslaw Recipe
Learn how to make creamy and tangy Low Carb & Keto coleslaw in minutes using the best keto coleslaw recipe. Perfect side dish for keto bbq and picnics. Just 2g net carbs.
Get this Recipe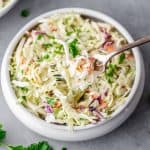 Keto Taco Salad Bowl Recipe
Learn how to make a healthy Taco Bell keto taco salad bowl at home using this easy recipe. Includes options to make homemade taco seasoning, guacamole, and salsa. Plus, a low-carb substitute for Doritos.
Get this Recipe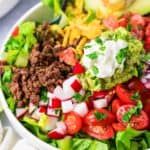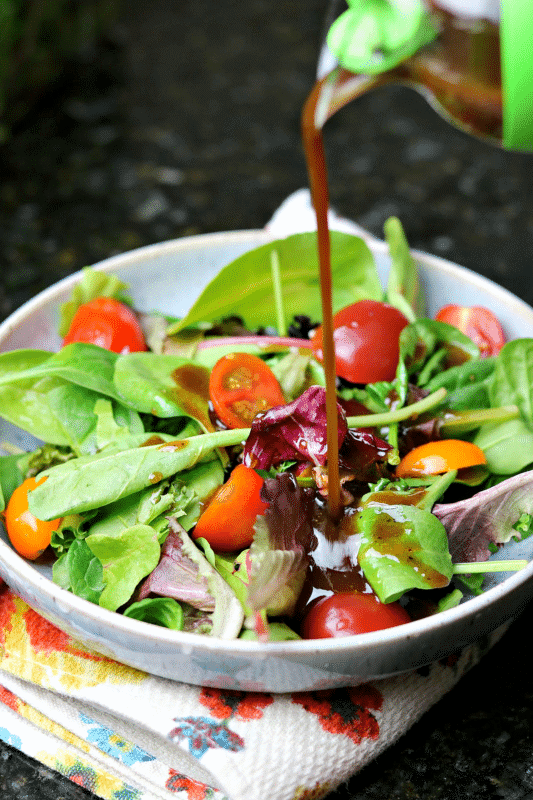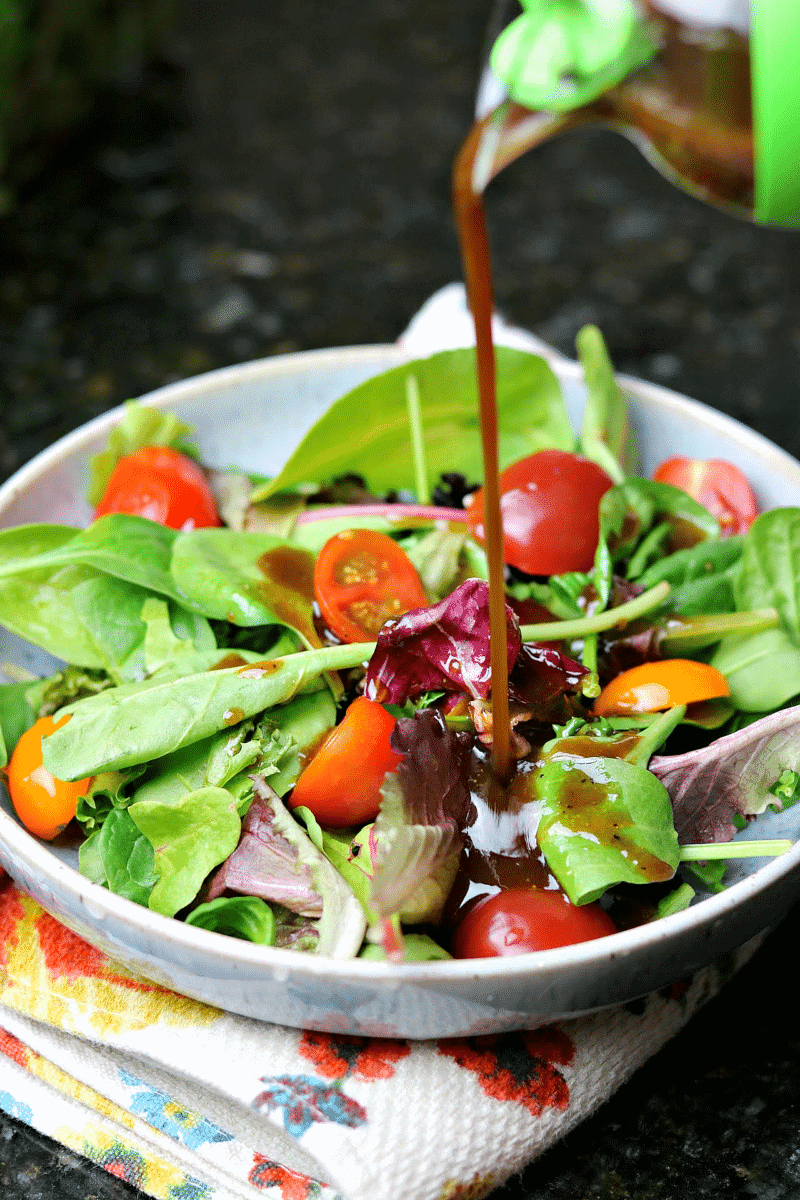 Keto Balsamic Vinaigrette Recipe
This delicious low-carb, Keto Balsamic Vinaigrette is easy to make and doesn't have any refined or added sugar. It's the perfect finisher to any salad or grilled protein.
Pin
Rate
Print
Use DRDAVINAHS at checkout to save on some equipment & ingredients!
Instructions
Add all of the ingredients to the dressing cup. Shake until well incorporated.

Store in the refrigerator and shake before each use.
Recipe Notes
Sometimes the oil in this recipe turns solid after being in the refrigerator. You can just sit the dressing on the counter while you prepare your salad and the fats will return to their liquid state.
Makes about 1/2 cup of dressing or 8 tbsp of dressing.
Each serving has 2 tbsp of dressing.
Nutrition Details
Calories:
172
kcal
|
Carbohydrates:
2
g
|
Protein:
1
g
|
Fat:
18
g
|
Saturated Fat:
2
g
|
Sodium:
170
mg
|
Potassium:
13
mg
|
Sugar:
2
g
|
Vitamin C:
0.2
mg
|
Calcium:
3
mg
|
Iron:
0.2
mg
The nutrition facts come from entering the recipe ingredients into Spoonacular API, a database of food ingredients. They may vary for any recipe based on the exact product used. The keto sweeteners I use have 0g net carbs & are not included because sugar alcohols do not impact most people. This is provided as a courtesy, but you can do your own calculations if you wish!
Share this Recipe
If you enjoy this recipe, share a link to it via email or Facebook, pin it, or leave a rating. Please don't copy/paste the instructions to other websites. Thanks for helping the website grow!