Compared to lots of other lifestyles or diets, keto is one of the easiest to follow. Thanks to its low-carb, high-fat meals, you can usually find something that's both filling and comforting. While meat-based main courses are pretty easy to put together, side dishes can be somewhat challenging. I mean, if you think about it, most side dishes are mostly carbs. But, with a little inspiration, you quickly realize that there are so many delicious keto side dishes to make and try. In this post, I'll be sharing some of my favorite low carb sides. You'll find that these are packed with low carb veggies, but also cheese, bacon, and other ingredients you and your family will love.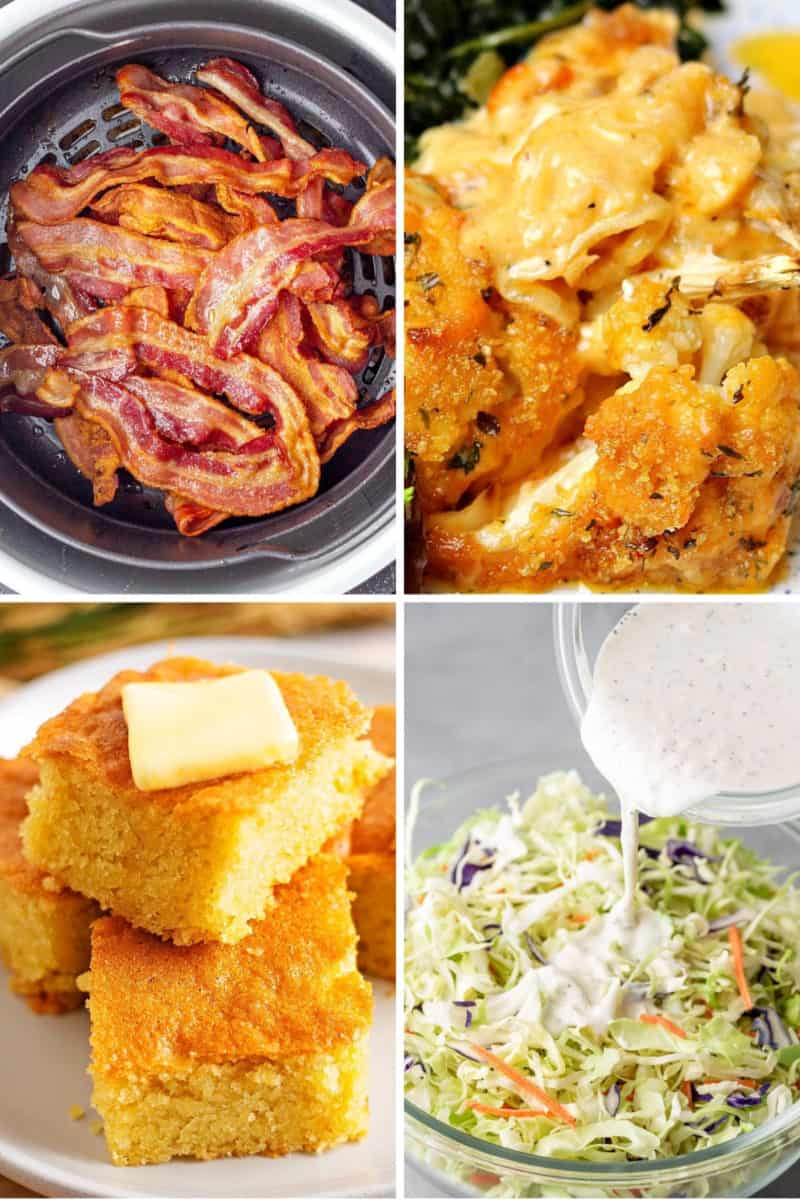 Oven-Baked Keto Side Dishes
These oven-baked keto side dishes have come in handy for things like Keto Thanksgiving. I love that they will practically cook themselves, so you can have the time to relax or cook other dishes.
Cauliflower, spinach, zucchini, mushrooms, and broccoli, are all low-carb vegetables perfect for baking. Use these options to experiment a bit.
Keto Sides for Breakfast
If you opt to have breakfast (some people do intermittent fasting), these keto side dishes will make your breakfast complete!
Keto Side Dishes Without Cauliflower
While you'll certainly find lots of creative cauliflower recipes, you might want some options without it. These keto-friendly side dishes and several others on this list do not include cauliflower.
Quick & Easy Keto Side Dishes
These recipes have fewer than 5 ingredients and are no-fuss. They also take 15 minutes or less to make.
Stove-top Keto Side Dishes
When you're in need of a quick and easy meal, one-pan and grilled recipes are an excellent choice. These amazing stovetop and grilled keto side dishes prove that you can make a tasty and clean meal without too much fuss. A lot of these are meat-free, so they go well with a richer meat-based main dish.
Keto Side Dishes for Summer
These salad keto sides are all tried and tested so whether you're looking for a more substantial side or a lighter salad, options abound.
FAQs