This post may contain affiliate links to products I use and highly recommend. You can read my full disclosure here.
Click below to share this!
There was a restaurant in Center City Philadelphia called Chifa's that my husband and I visited religiously! One of our favorite side dishes was their Yuca fries because at the bottom of the crispy Yuca was a spoonful of chimichurri. The fresh flavor of cilantro and parsley combined with the spices and vinegar were the perfect dipping sauce for these crispy fries. It also tasted great when placed on top of our meat. I'm sharing this Spanish seasoning with you because it's awesome. I hope you enjoy!
Chimichurri Ingredients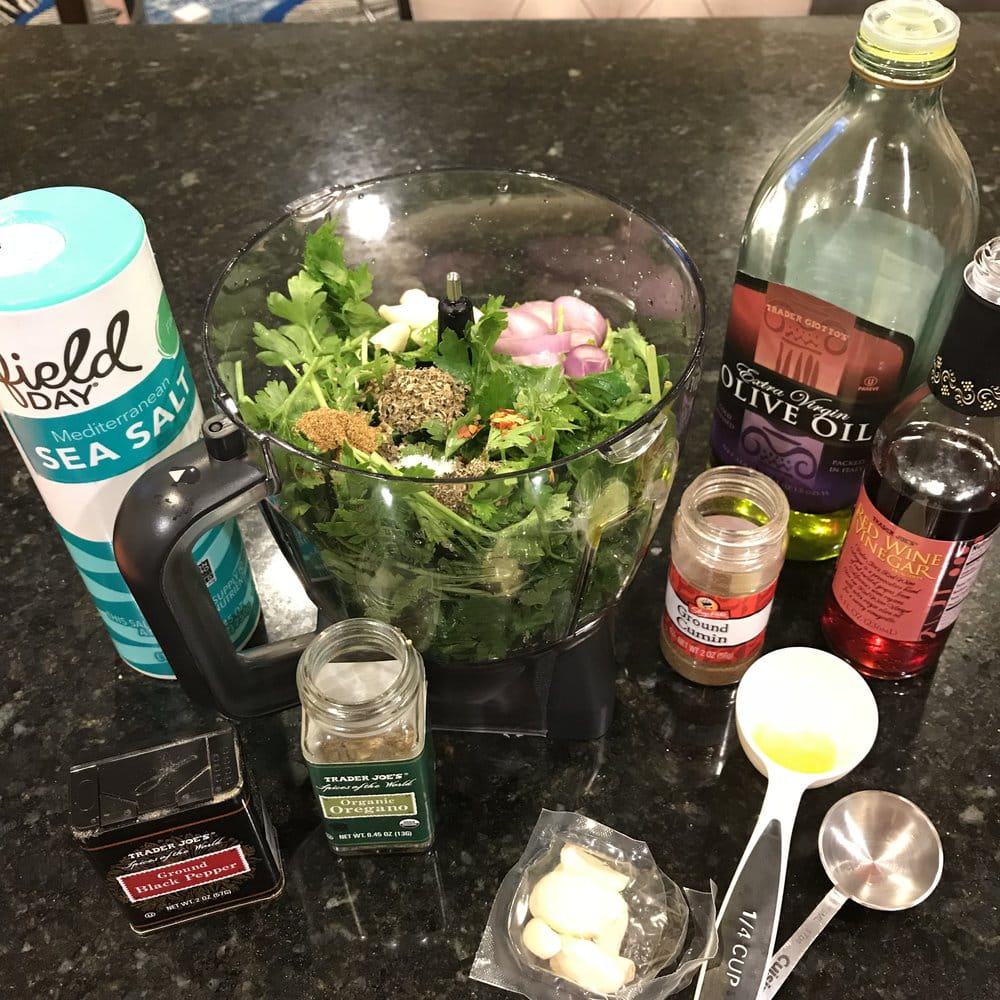 1 cup firmly packed fresh flat-leaf parsley, trimmed of thick stems
1/2 cup Cilantro
5-6 garlic cloves
1 Chopped Shallot
2 Tbsp fresh oregano leaves (can sub 2 teaspoons dried oregano)
1/3 cup olive oil
3 Tbsp red or white wine vinegar (maybe 3)
1/2 teaspoon sea salt
1/4 tsp cumin
1/4 teaspoon black pepper
1/4 teaspoon red pepper flakes
Chimichurri Directions
Place all of the ingredients into a blender or food processor. Pulse them  2 – 3 times then scrape down the sides of the processor. Repeat the pulse and scrape process until all of the ingredients are incorporated. Allow the flavors to marinate at least one hour before serving.
*Note. This website contains affiliate linked advertisements. If you click the links or make a purchase, I will earn a portion of your sale at no cost to you. All proceeds from affiliate links support this blog. Thank you.