This post may contain affiliate links to products I use and highly recommend. You can read my full disclosure here.
Click below to share this!
A no sugar added recipe for salted caramel that features browned butter, keto brown sugar, pink sea salt, and heavy cream.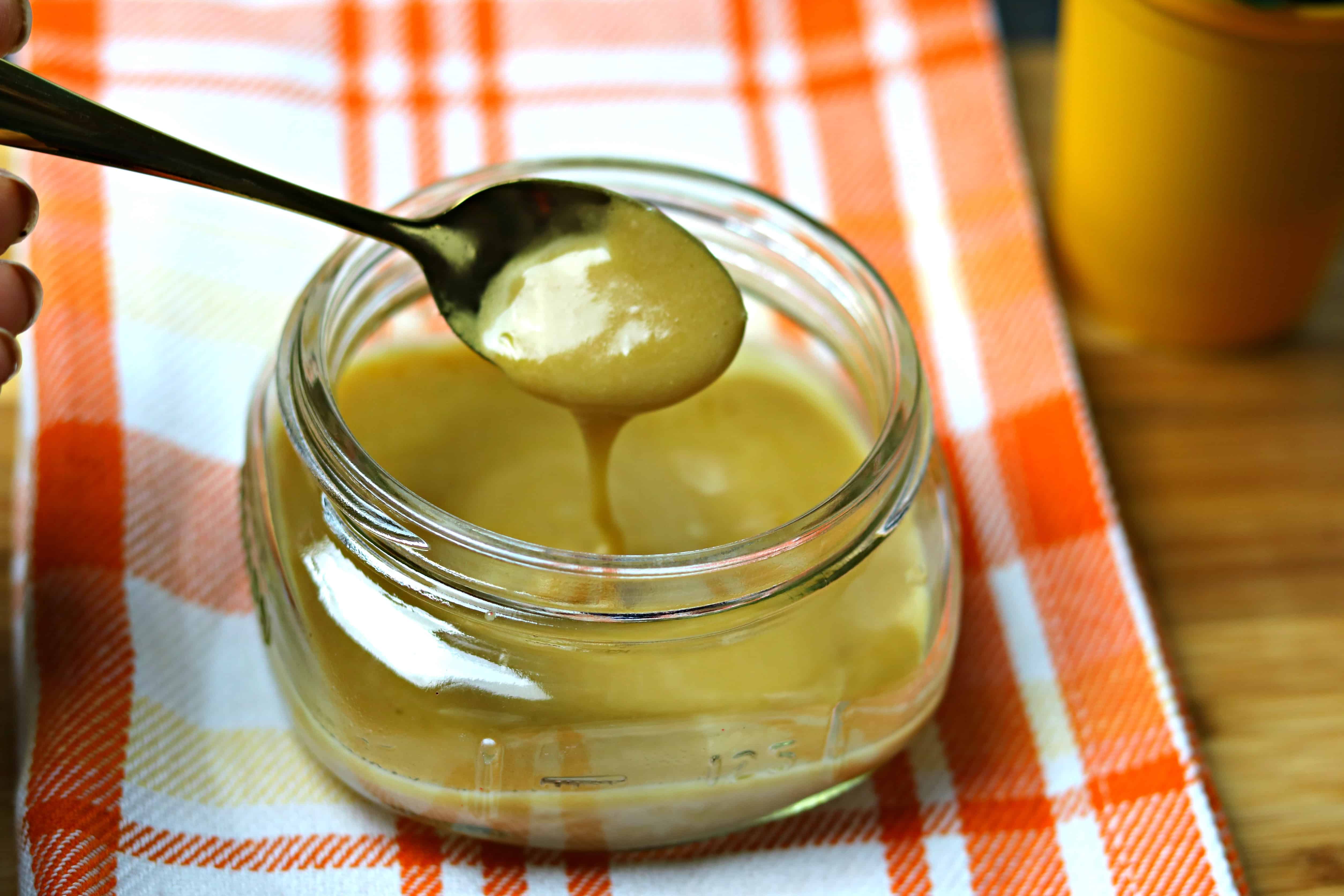 I found a replacement for sugar early into my keto & low carb journey, but brown sugar was one of those things that were more difficult to find. In baking and sauces like this Keto Brown Butter Salted Caramel, brown sugar adds a depth of flavor that just really cannot be substituted.
I found out about Sukrin Gold, like most keto-friendly substitutes, on Instagram. Since getting my first bag of Sukrin Gold, I've used it in a ton of keto & low carb dessert recipes!
How does Sukrin Gold compare to regular brown sugar?
Sukrin Gold tastes just like traditional brown sugar. The only difference is that it doesn't have calories, is low carb and keto-friendly.
This product does not impact my blood sugar. I substitute this product 1:1 in recipes that call for brown sugar.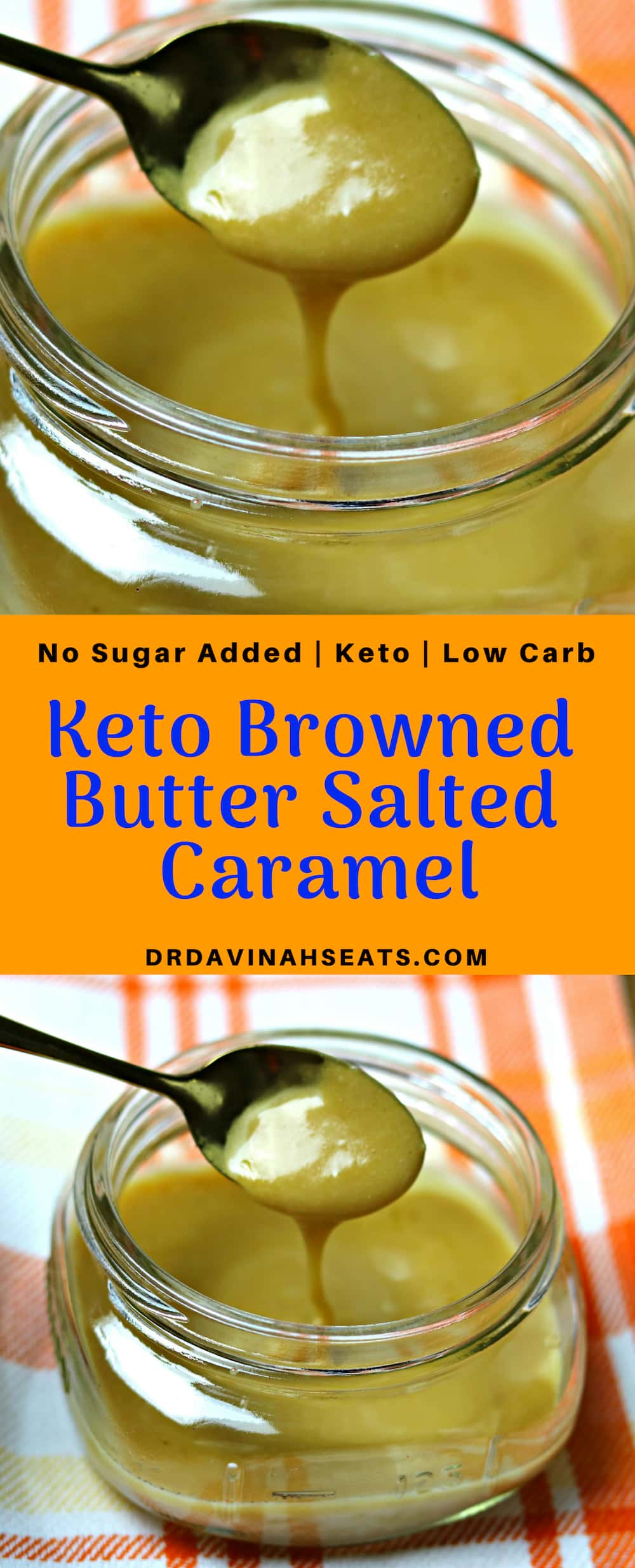 What's in this Keto Browned Butter Salted Caramel?
This recipe is one of my favorites because it's super simple to make and contains only 5 ingredients. I include pink sea salt, heavy cream, vanilla extract, and Sukrin Gold.
Are there other options for brown sugar substitutes?
The only other option that I've tried is this one.
How do I store this?
I store this in the refrigerator in a glass jar. Glass jars are microwave safe and keep foods fresh longer.
My Keto Browned Salted Caramel turned into a solid! Help!
Since this is made with a sugar alternative, it's common for this to turn into a solid the next day! To make this pourable again, you simply need to heat it in its glass jar for 15-20 seconds in the microwave.
What are some recipes that use Keto Brown Butter Salted Caramel?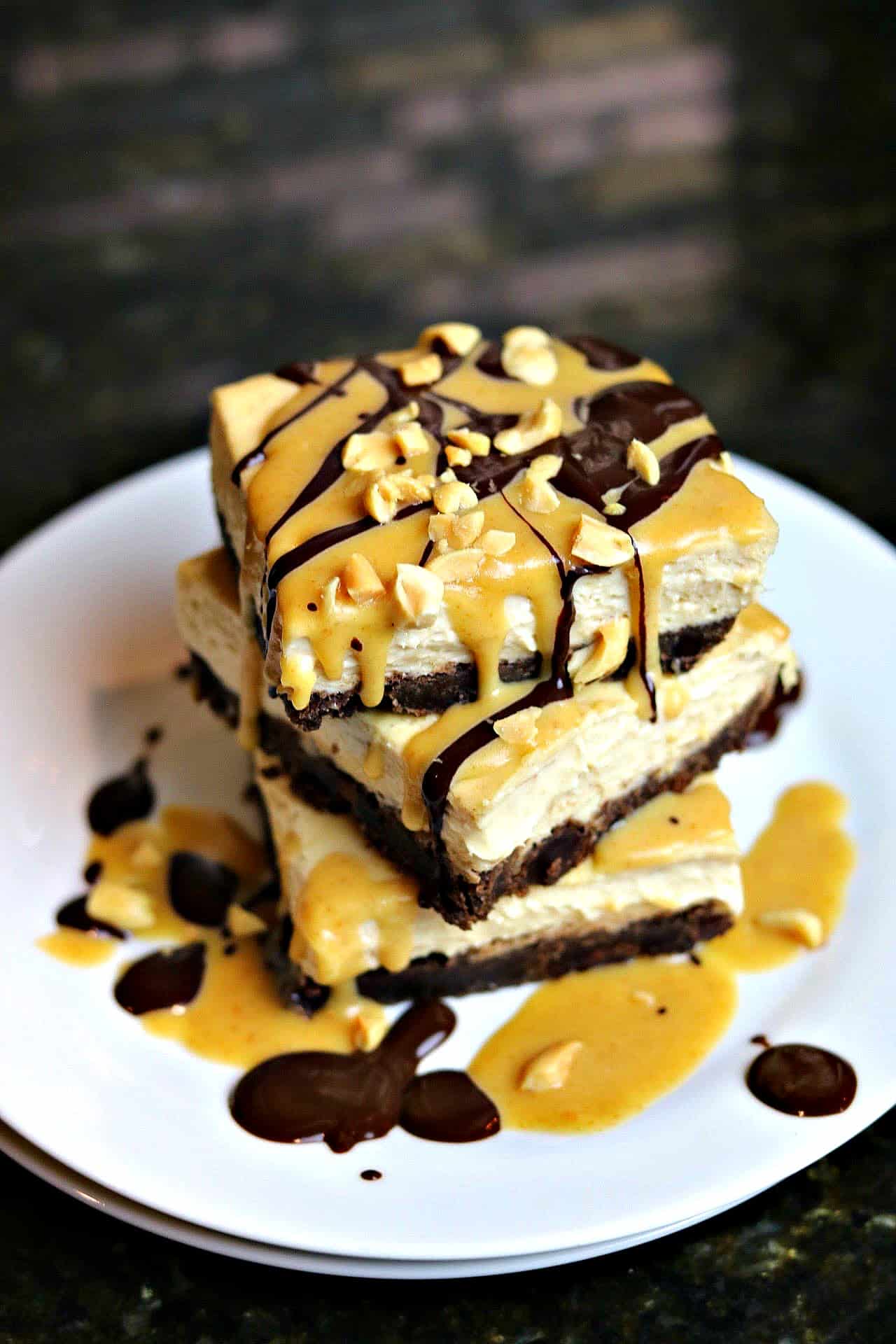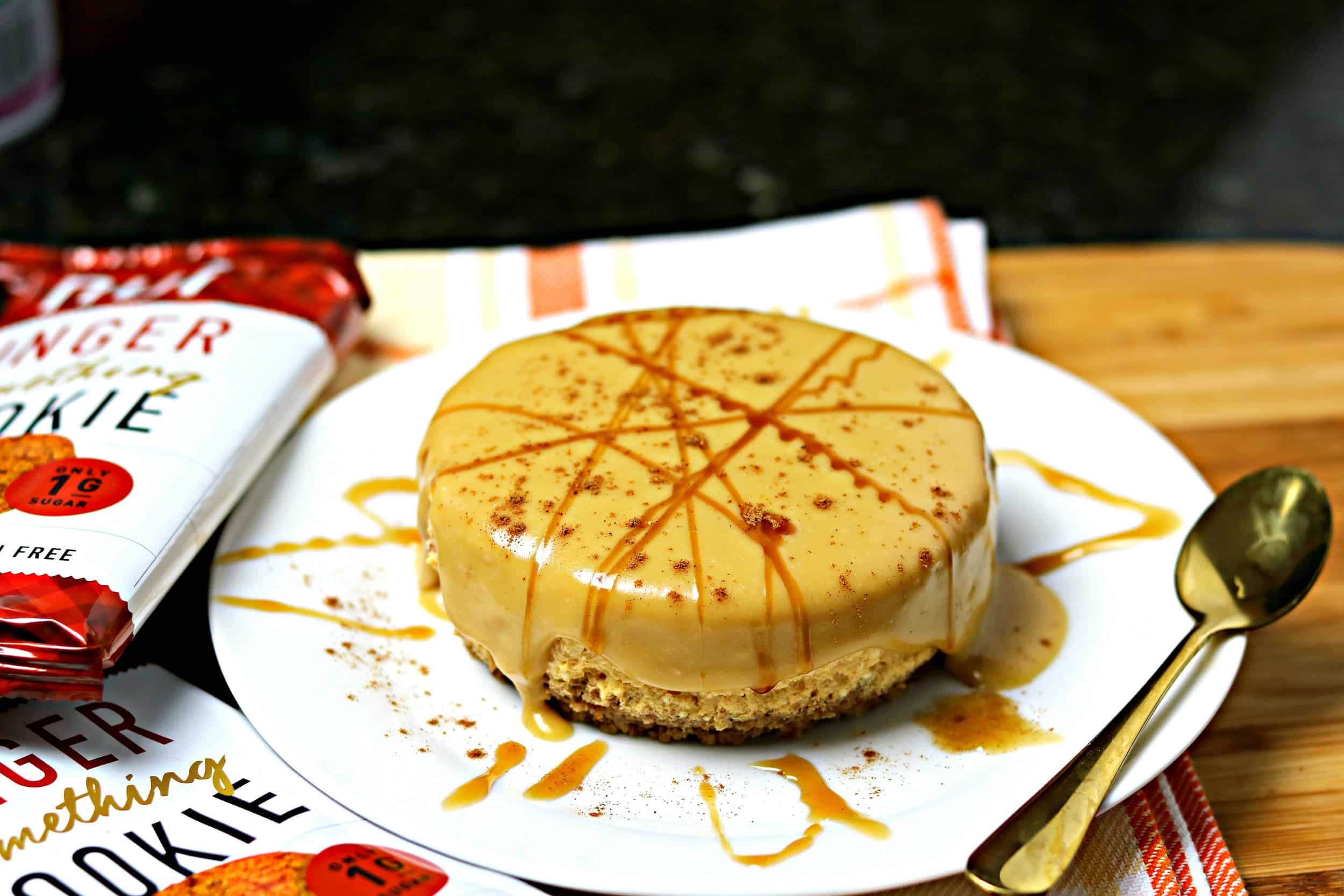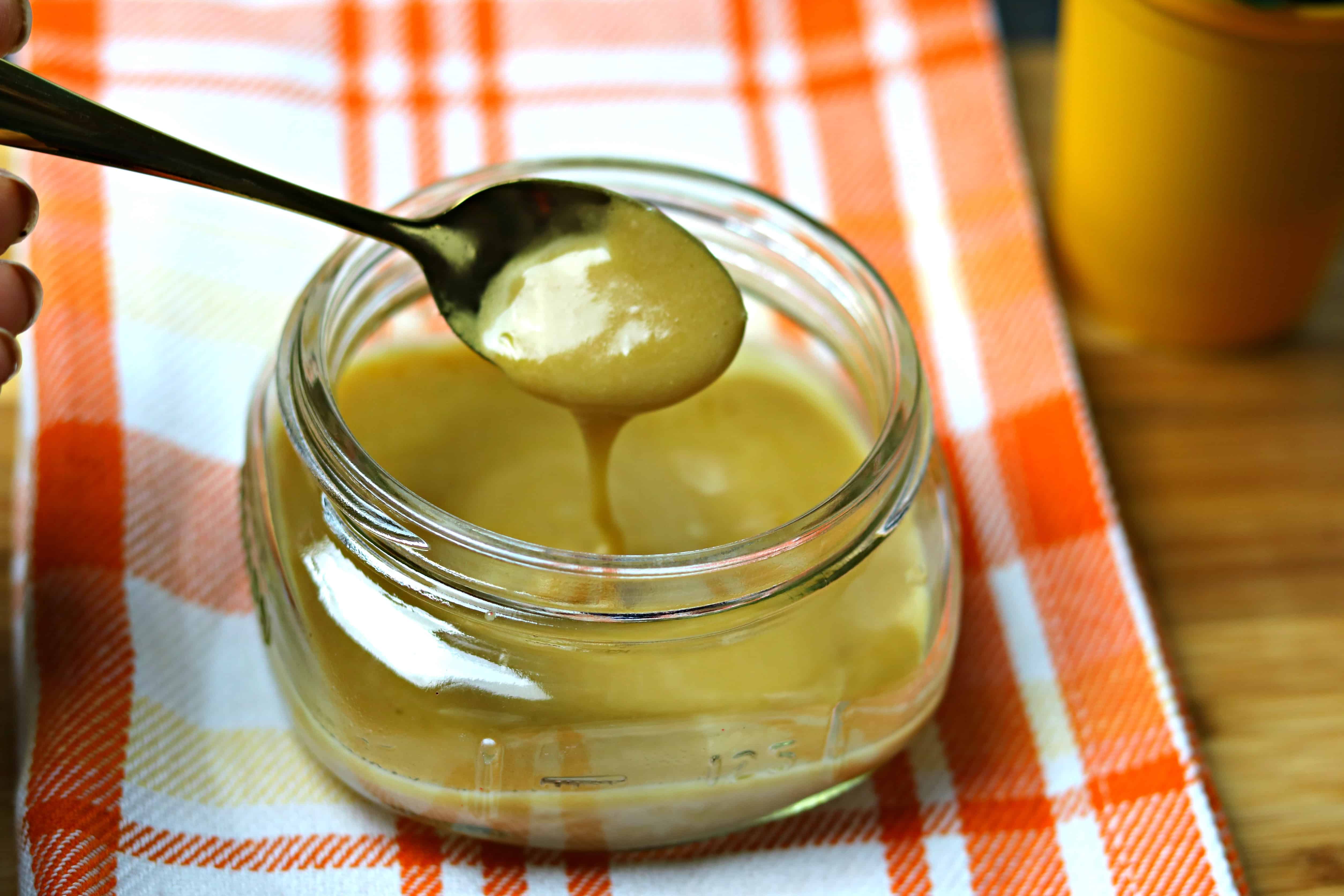 A no sugar added recipe for salted caramel that features browned butter, keto brown sugar, pink sea salt, and heavy cream.
Please do not copy & paste (or screenshot) the instructions & ingredients for my recipes to social media or other websites. If you want to spread the word about this recipe (I'm grateful if you do), please use the buttons above to share or share a photo of this dish with a link to this recipe instead. © 2019 Dr. Davinah's Eats
Instructions
Heat a sauce-pan to medium-low heat

Add the butter and brown it (~8 minutes for it to turn from golden to Amber)

Add the brown sugar replacement, heavy cream, and pink sea salt to the browned butter and whisk to incorporate

Cook the mixture until it coats the back of a metal spoon (~8 minutes). Whisk occasionally.

Remove from heat. Store in a glass container.
Video
Recipe Nutrition Facts
Nutrition Facts
Keto Brown Butter Salted Caramel
Amount Per Serving
Calories 271
Calories from Fat 279
% Daily Value*
Fat 31g48%
Cholesterol 93mg31%
Sodium 205mg9%
Potassium 0mg0%
Carbohydrates 0g0%
Protein 0g0%
Vitamin A 475IU10%
Vitamin C 0mg0%
Calcium 5mg1%
Iron 0mg0%
* Percent Daily Values are based on a 2000 calorie diet.
Did you make this recipe?
Use #DrDavinahS when posting your photo of this dish, and follow @DrDavinahS on Instagram