A keto-friendly, sugar-FREE and low-carb recipe that remakes Starbuck's Matcha Creme Frappuccino (a drink that has 40g+ net carbs) using Fat Snax, Fat Tea in the Matcha flavor
I decided to switch things up a bit and have a green-tea-based drink instead of my morning butter coffee! However, after doing some searching for copycat Matcha Creme Frappuccino recipes, I realized that even though green tea sounds innocent when ordering this drink while out, many chains, including Starbucks, actually have sugar in their matcha powder! This means that if you spend the time to get matcha and request sugar-free vanilla syrup, you're cutting carbs, but essentially wasting time since there's already enough sugar in the powder to knock you out of ketosis. In fact, the Starbucks Tall version of Matcha Creme Frappuccino with almond milk has 43g net carbs. I'm sharing this recipe so that those who want matcha minus the sugar can have this delicious blended drink. This recipe uses Fat Snax's Fat Tea Matcha! Not only is it sugar-free, but it includes MCT Oil powder. To keep this true to the ingredients of butter coffee, I added some Collagen Peptides. This drink has 4g net carbs!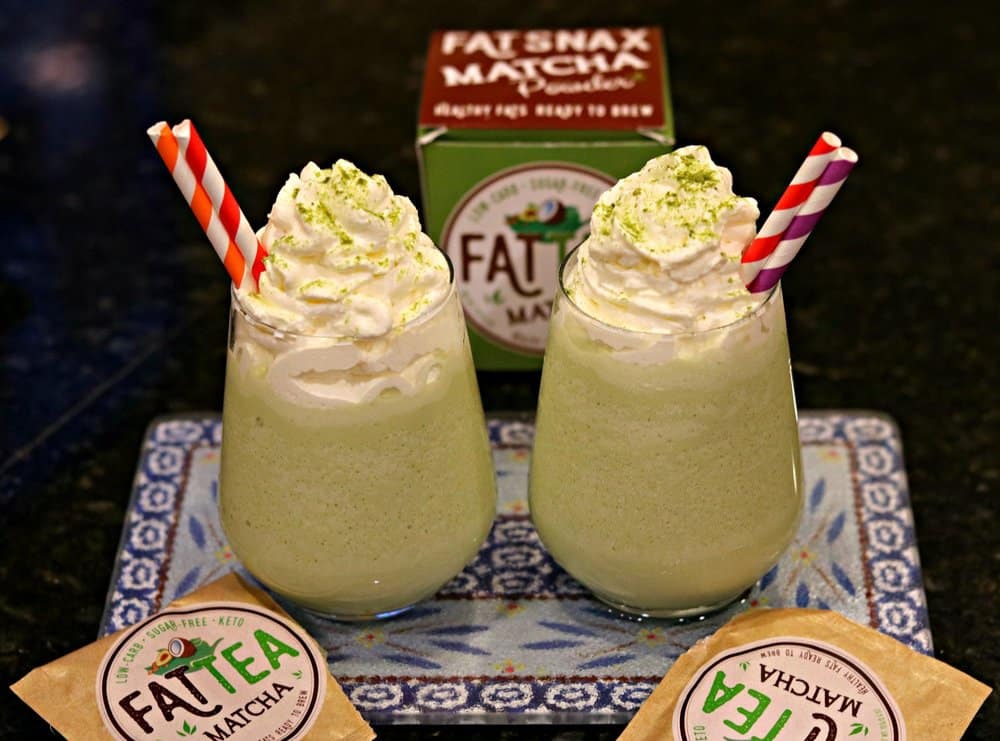 Instructions
Add all ingredients to a high-speed blender. Blend until smooth (less than 1 minute).
Recipe Nutrition Facts
Nutrition Facts
Keto Matcha (Green Tea) Creme Frappuccino
Amount Per Serving
Calories 192
Calories from Fat 144
% Daily Value*
Total Fat 16g 25%
Cholesterol 40mg 13%
Sodium 147mg 6%
Potassium 0mg 0%
Total Carbohydrates 1g 0%
Protein 14g 28%
* Percent Daily Values are based on a 2000 calorie diet.
Did you make this recipe?
Use #DrDavinahS when posting your photo of this dish, and follow @DrDavinahS on Instagram