This post may contain affiliate links to products I use and highly recommend. You can read my full disclosure here.
Click below to share this!
I got the opportunity to try out the Starter Pack from Sea to Table (they deliver sustainable seafood to your door). Eager to make something with their products, but short on time, I decided to create keto-friendly Jambalaya. Jambalaya is a southern dish that consists of the "holy trinity vegetables" (onions, peppers, and celery), meat, seafood, and rice. I made some swaps to this dish to save time, but also to maintain the flavor profile, without all of the carbs and grains.
Ingredients
2 tbsp MCT oil (I get mine here)*
2 smokey chicken andouille sausages, thinly sliced
I get mine from Trader Joes, but you could also get these fresh from the meat section at the market. Just remove the casings before slicing and cooking
2 jalapeños, thinly sliced (you could also use 1/2 of a green pepper, thinly sliced)
2 tomatoes off the vine, diced
1 celery stalk, thinly sliced
1 shallot, diced (You could also use a half of a yellow onion)
4 cloves garlic, minced
1 cup vegetable stock
4 tsp Just Spices, Pork Rub
3 tsp Old Bay seasoning
1 tsp Garlic Powder
1/2 tsp Italian Seasoning
1 bag cauliflower rice (16oz or 3 cups)
10oz Sea to Table shrimp (I got mine here)
3-4 parsley leaves for garnish (optional)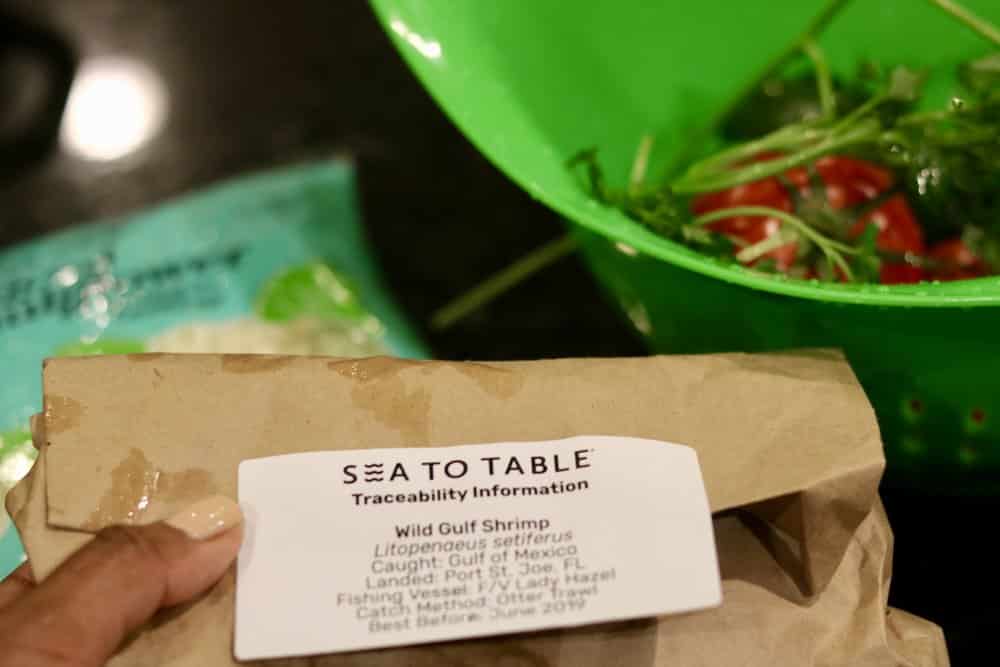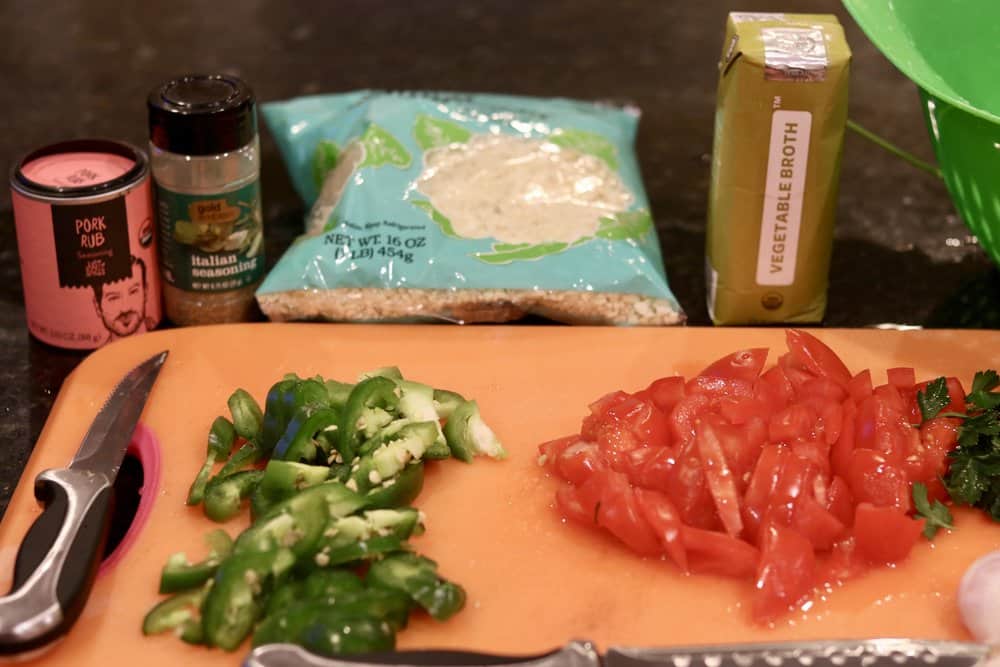 Directions
Heat the MCT Oil in a large skillet to medium-high heat
Add the sausage to the pan and cook until they are browned (~4 minutes)
Add peppers, tomatoes, shallots, celery, and garlic to the sausage and cook until shallots are translucent (~3 minutes)
Add vegetable stock and all spices, then cook for about ~5 minutes. The vegetables, stock and spices will reduce a little and make a thin gravy/sauce
Add cauliflower rice and cook until tender (~5 minutes)
Add shrimp and cook for 3 minutes
Serve immediately. You can top with fresh parsley if you'd like.
*Note: When I first started keto, I kept hearing about MCT Oil, but had no idea when or why I might want to use it. If you are interested in learning about MCT Oil and its benefits, a helpful article that breaks it down is: "The Science Behind MCT Oil: The Ultimate Energy Source."