This post may contain affiliate links to products I use and highly recommend. You can read my full disclosure .
When starting a keto diet, trying to lose weight, or committing to cut sugar from one's day, many people begin thinking about healthy alternatives to soda. While many tend to turn to diet soda since it's sugar-free, others avoid it since the sweeteners used are not always natural.
In this post, I'm sharing more than 10 of my favorite alternatives to soda that include all-natural substitutes for sugar.
I did my best to cover a variety of options here, depending on what you are looking for. If you want a healthy alternative to diet soda, I've got you covered. If you are wanting to drink more water but need some ways to make it taste better, you'll find those as well!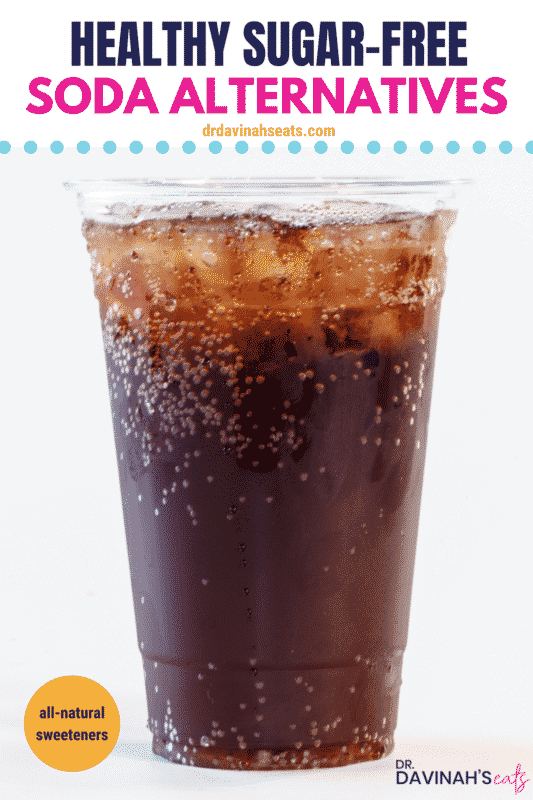 What's the problem with drinking soda?
Soda is generally a pretty unhealthy thing to drink, whether you are following a keto diet or not. Full of sugar (or worse: high fructose corn syrup) and artificial flavors, soda can lead to many health issues, especially when you drink too much of it.
I'm sharing this post to make it easier for those interested in giving it up.
Is diet soda better than regular soda?
If your only goal is to avoid sugar, then diet sodas may be marginally better than regular.
However, many of them include artificial sweeteners, which might also be a problem if you drink soda every day. That's why this post features options of soda alternatives that are low calorie, but also sugar-free with natural sweeteners like Stevia.
Store-Bought Copycat Sugar-free Alternatives to Soda
These two options are two of my absolute favorites. These are just like "real" soda with more options for flavors.


If you aren't ready to give up sodas yet, but still want to get away from sugar and artificial sweeteners, Zevia Naturally Sweetened Soda is a great option. This rainbow variety 24-pack gives you a chance to try twelve incredible flavors of soda sweetened with Stevia. They are all so yummy, you may have a hard time picking a favorite!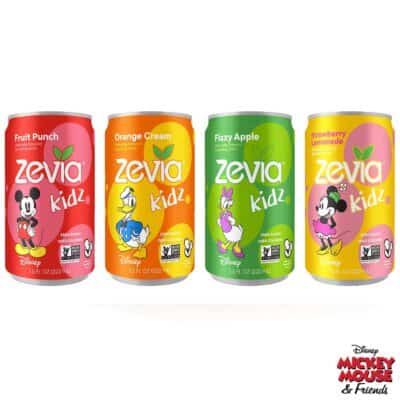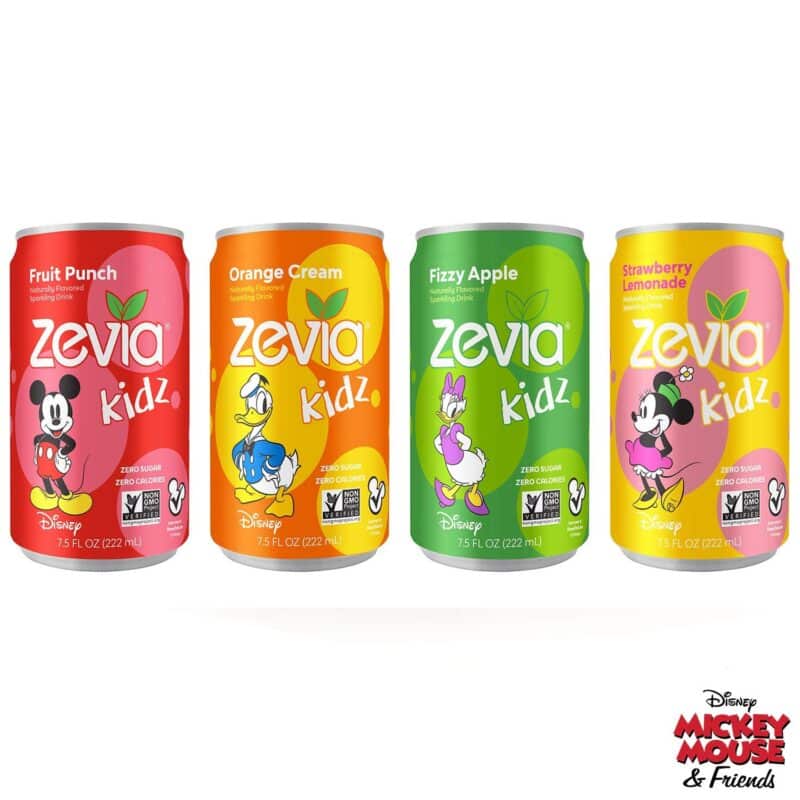 Kids love soda too – and with Zevia Kidz soda, you don't have to feel bad about them having it. Smaller than normal 12-ounce cans of soda, these 7.5-ounce cans are more kid-sized and portion-appropriate. Four delicious kid-friendly flavors – fruit punch, orange cream, fizzy apple, and strawberry-lemonade – are all sweetened with Stevia.
Homemade Healthy Alternatives to Soda with Sparkling Water & All-natural Flavoring
These tasty water options don't add fizz alone, but they are a wonderful way to add flavor to regular and carbonated water. These make it easy to create flavored sparkling water at home.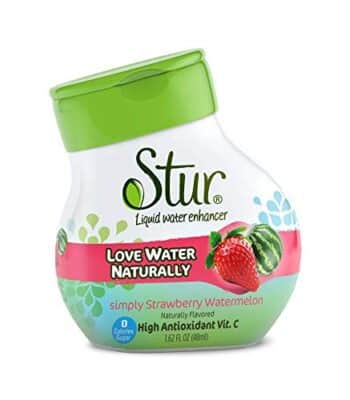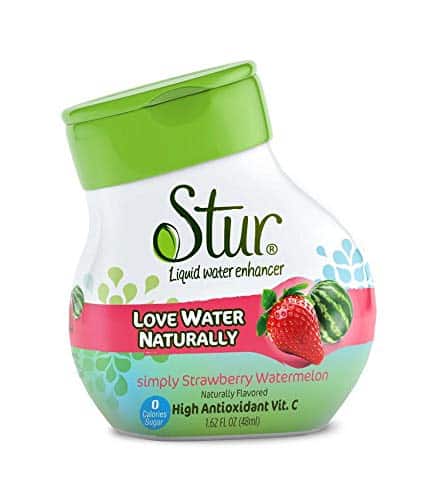 Stur Natural Water Enhancer flavors your water with the delicious combination of Strawberry and Watermelon. Naturally sweetened with Stevia, you control your level of flavor, drop by drop. That way, you can make your plain or sparkling water as strong – or subtle – as you like.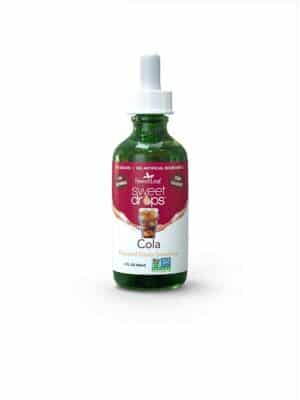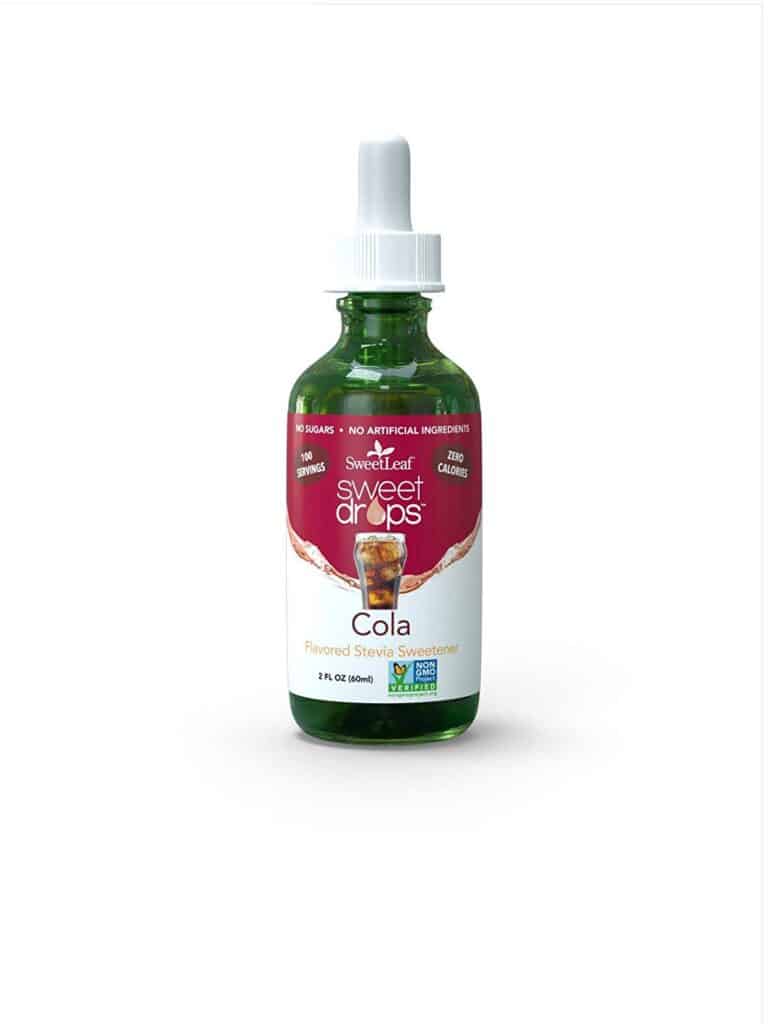 If you want to drink more water, but just can't quite break your cola addiction, these SweetLeaf Cola-flavored Sweet Drops offer you the best of both worlds. All the cola flavor you could want, but sweetened with Stevia. Simply add it to your sparkling water to have it as an easy sugar-free alternative to diet cola soda. And, if you love BBQ, then you should know it worked great as an ingredient in my keto bbq ribs and bacon-wrapped chicken kabobs!


SweetLeaf Sweet Drops are a great way to add guilt-free flavor to your water. Carry a bottle of these berry-flavored Sweet Drops with you to add to your water when at work, out to dinner, etc. Sweetened with Stevia and completely yummy, they make water so much better, you may just drink more of it!
Sugar-free Soda Options that Replace Fizz
If you just want to replace fizz and aren't all that concerned with flavor, give these a try.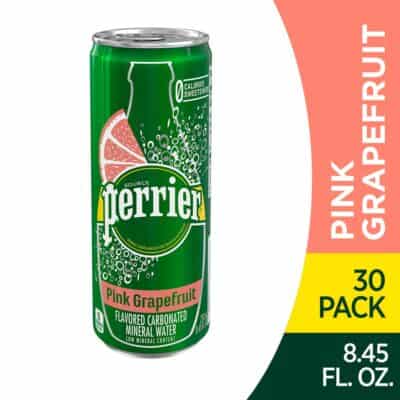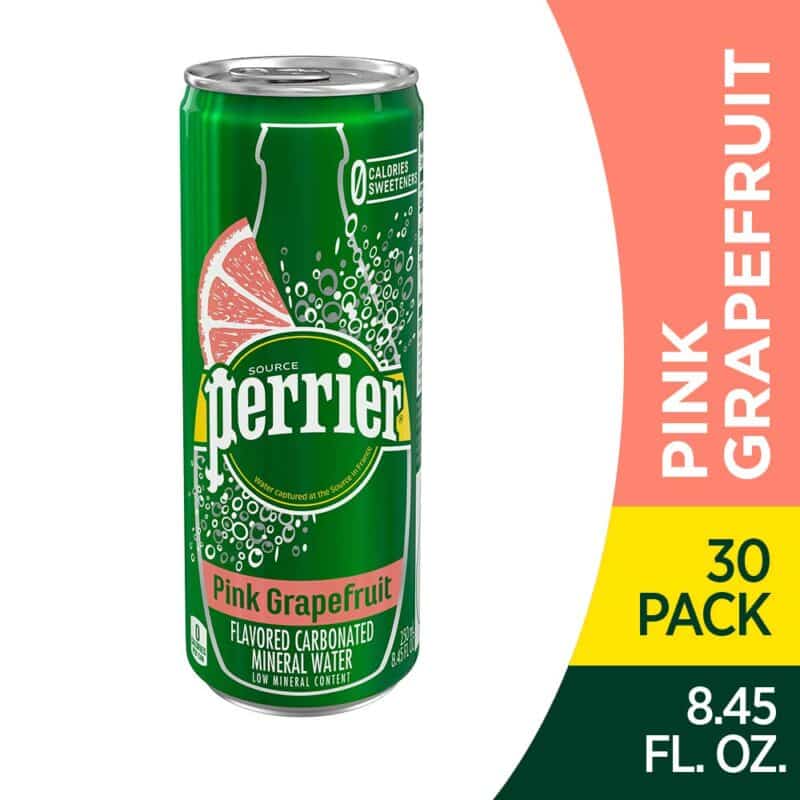 Sometimes a little fizz makes all the difference when it comes to satisfying your desire for soda. This Perrier water is fizzy and tart – the perfect combination for total refreshment. Make sure you don't run out too quickly with this great 30-pack!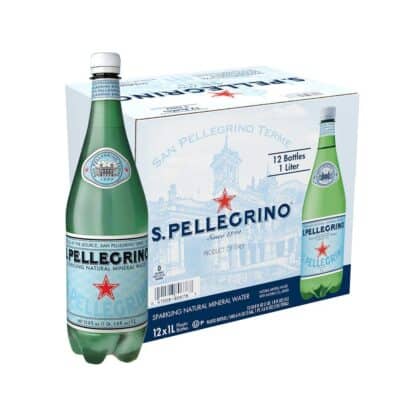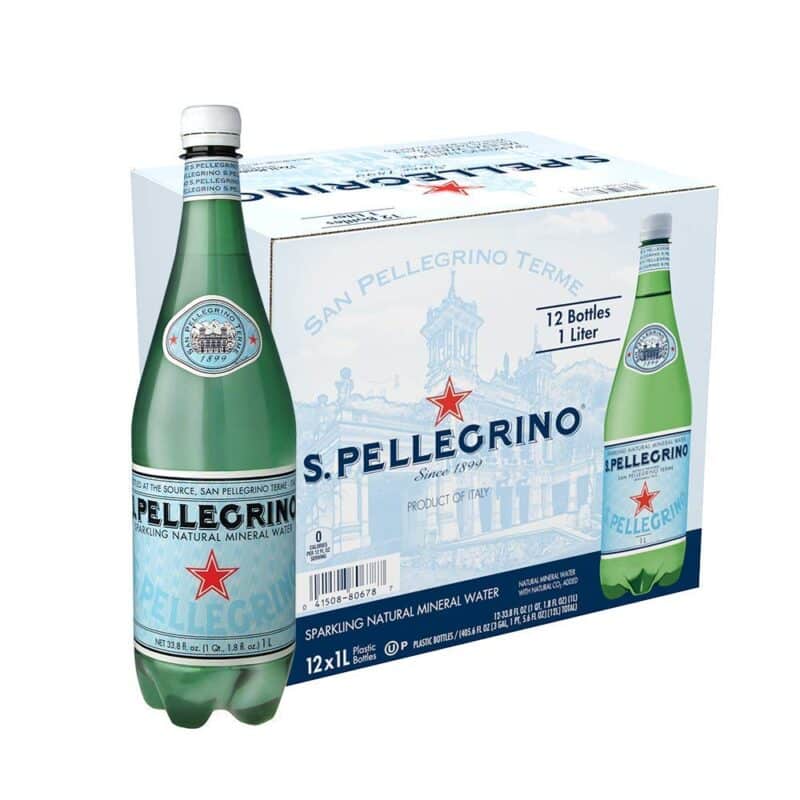 Delicious and refreshing S.Pellegrino water is imported from Italy. There are no flavors added here at all – just pure, clean water. You'll never want to drink tap water again!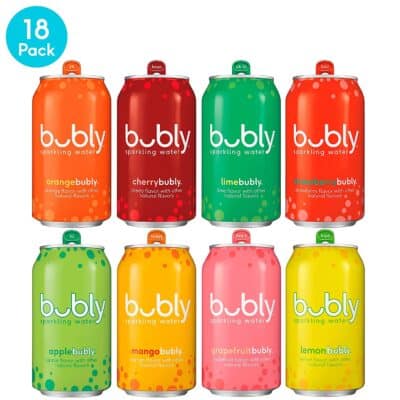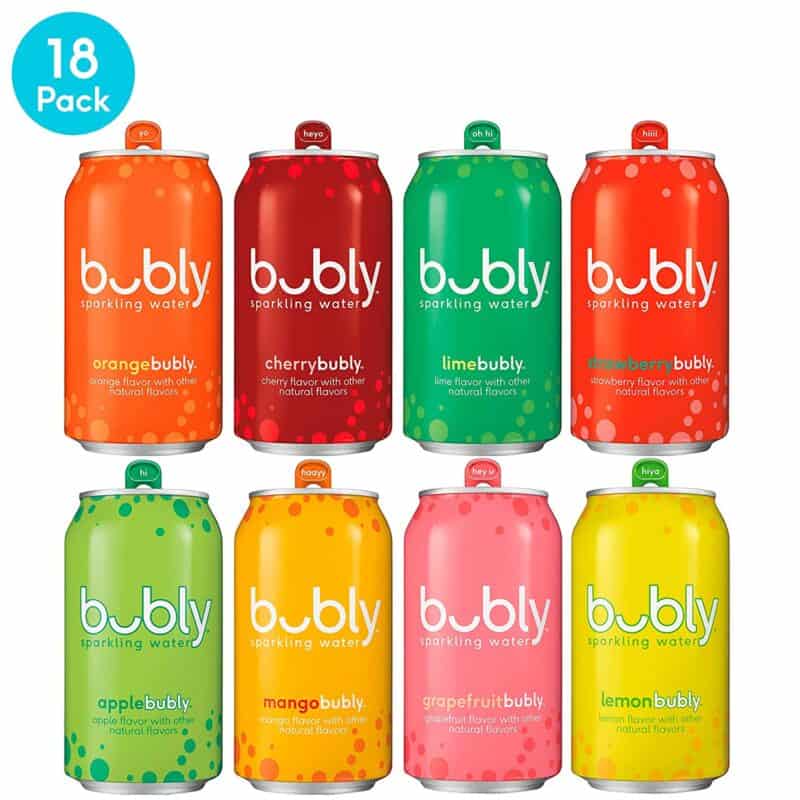 Bubly Sparkling Water comes in a variety of delicious fruity flavors. The flavor is subtle, but the sparkling refreshment and 12-ounce cans really satisfy those soda cravings. Best of all, your enjoyment comes guilt-free!
All-Natural Water Flavorings to Drink More Water
I'm including these water flavor options since they mostly help with drinking more water generally. While they are missing the fizz completely, they are perfect for those who mostly drink soda and can't imagine going from that to plain, unflavored water.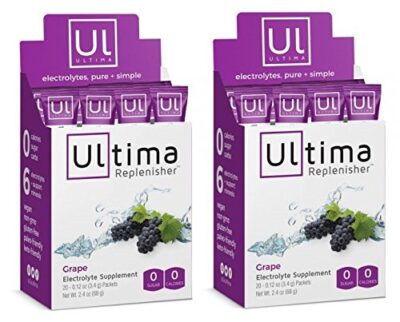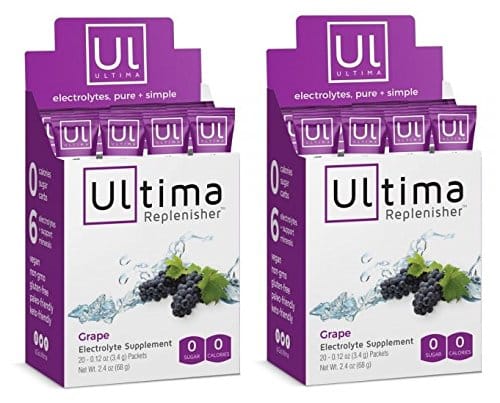 In addition to staying hydrated, keeping your electrolytes up is incredibly important. Ultima Electrolyte powder ensures that your bottled water contains all the electrolytes and minerals your body needs to feel great, no matter how demanding your day maybe. The grape flavor is my personal favorite (and a nice way to have the taste of grapes on keto). But, they have lots of other flavors options too!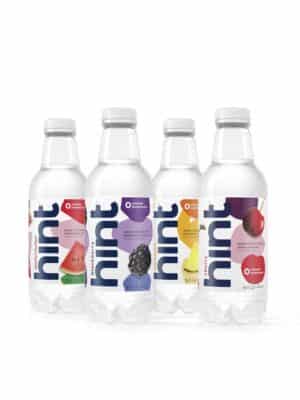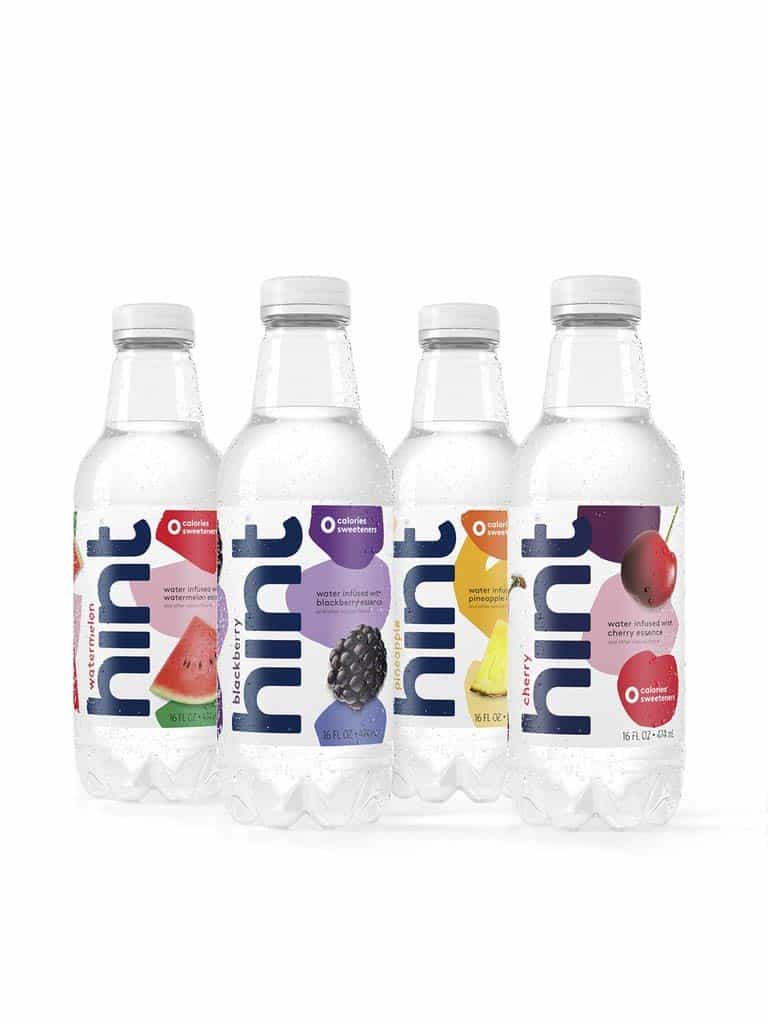 Looking for amazing water with just a hint of fresh fruit flavor? This Hint brand water variety pack offers you twelve tasty bottles of fresh-water with a tasty touch of cherry, watermelon, blackberry, or pineapple. Refreshing and delicious, Hint water is a wonderful way to stay hydrated without requiring you to spend the time infusing your water with fruity or minty flavors!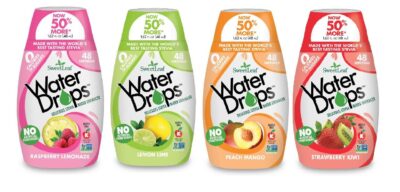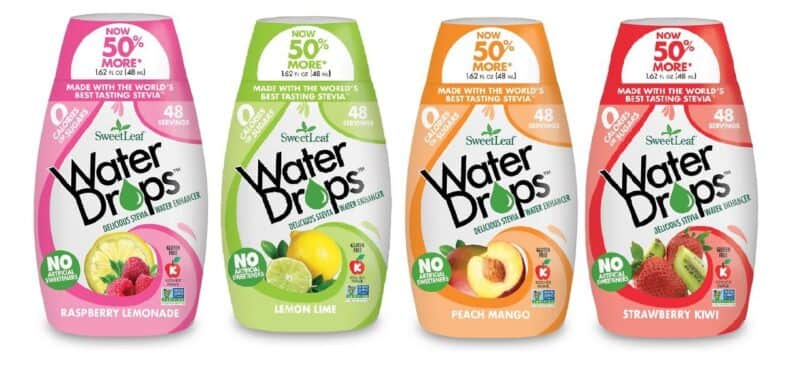 One great way to make sure you drink more water is with just a touch of naturally sweet fruit flavors. This four-pack of Sweetleaf Stevia natural drops come in tempting flavors like raspberry lemonade, peach mango, strawberry kiwi, and lemon-lime. Whether you add these to still or sparkling water, they are an all-natural flavor treat.