A recipe for keto-friendly, low-carb, and no-sugar-added Sweet Chili Sauce. Perfect as a dipping sauce or as a component in keto recipes like Bang Bang Shrimp & Asian Sticky Chicken Wings
This post may contain affiliate links to products I use and highly recommend. You can read my full disclosure .
I'm a believer in the idea that homemade food is always better than store-bought. However, I understand that there are plenty of items where it is more efficient to just purchase them. Until I tried this recipe for Keto-friendly, Low-Carb Sweet Chili Sauce, I thought that Sweet Chili Sauce (or Sweet Thai Chili Sauce) was one of those things. I figured that it would be too time-consuming and too difficult to make on my own. Consequently, since starting keto and cutting carbs, I just stopped having one of my favorite dishes: Bang Bang Shrimp. Bang Bang Shrimp includes Sweet Chili Sauce, which has sugar as the first ingredient. I love this dish with a lot of sauce so I thought that it would be best to avoid it. Little did I know, making Sweet Chili Sauce is super simple, requiring only a whisk and 15 minutes as you wait for the sauce to thicken. It also tastes just as great (if not better) than the stuff you'd buy in the market.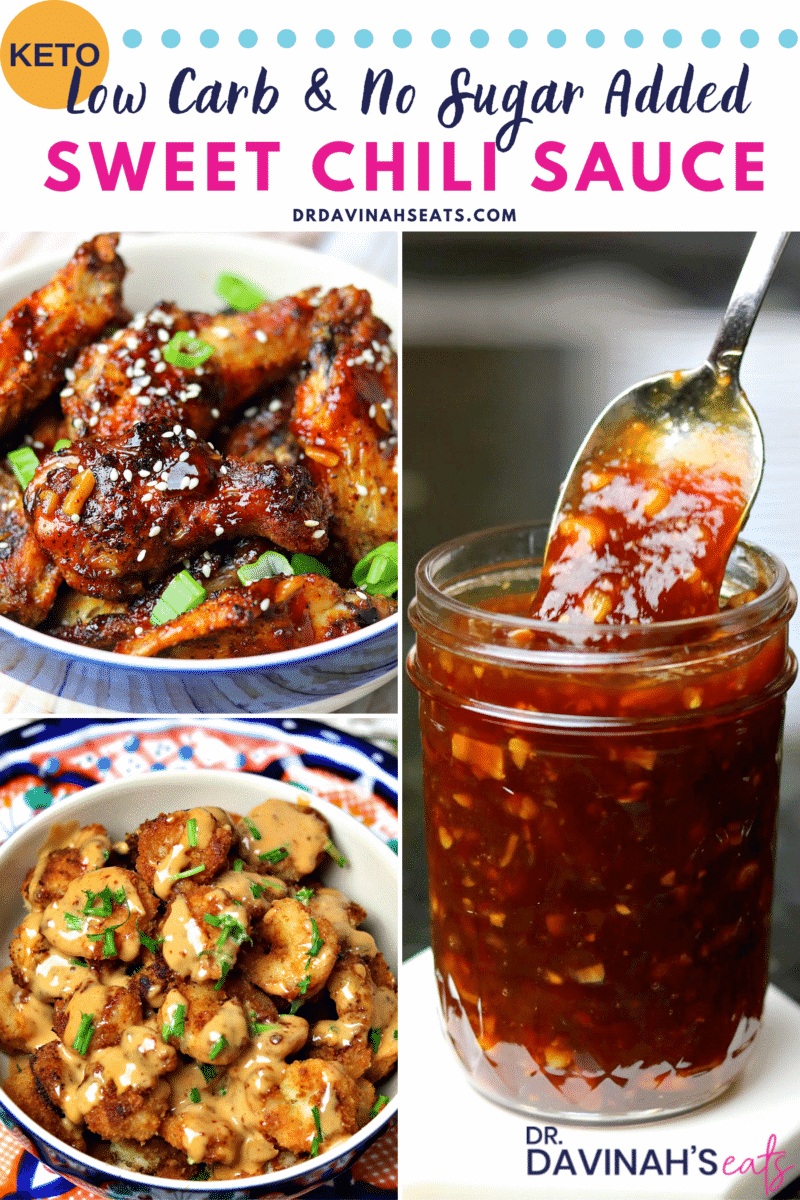 This Sweet Chili Sauce includes Bone Broth Collagen
One of the central ingredients in many Asian sauces (besides sugar) is cornstarch. This ingredient serves to thicken the sauce so that it's sticky and awesome.
One way that I thicken my sauces is with Bone Broth Collagen. For me, this serves two purposes: it allows me to avoid the carbs that are present in some cornstarch alternatives like Tapioca Starch and it helps me "sneak in" supplements that have benefits for my hair, skin, and nails.
I'm including a Beef Flavored Bone Broth Collagen, but you can feel free to use an Unflavored Collagen Peptides if you have it.
Each scoop of Collagen Peptides or Bone Broth Collagen is about 1 tbsp.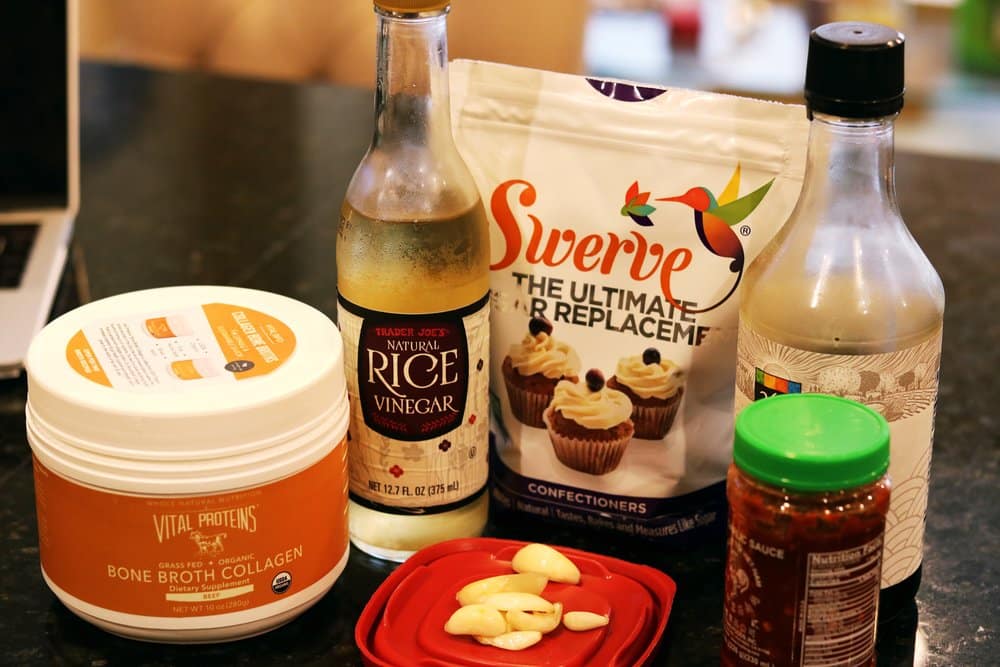 What's a good substitute for Bone Broth Collagen?
You can swap Bone Broth Collagen for Xanthan Gum. When I do this, I use about 1/4 tsp in place of Collagen.
I add the Xanthan Gum at the end of the cooking process. After stirring it in the sauce, the Xanthan Gum will thicken it while the sauce cools.
What happens if my Low Carb Sweet Chili Sauce gets too thick?
This sauce will thicken the longer that it cooks. So, if your sauce gets too thick (I'll admit I forgot about my sauce on the stove once), you can thin it out with water. Just add a tablespoon of water at a time until it returns to a consistency that you enjoy!
What can you use this Sweet Chili Sauce in?
I enjoy using Sweet Chili sauce as a dipping sauce, chicken wing sauce or as part of other sauces. Two recipes that I love having this with is my Low Carb Bang Bang Shrimp & Keto Sweet Chili Sticky Asian Chicken Wings.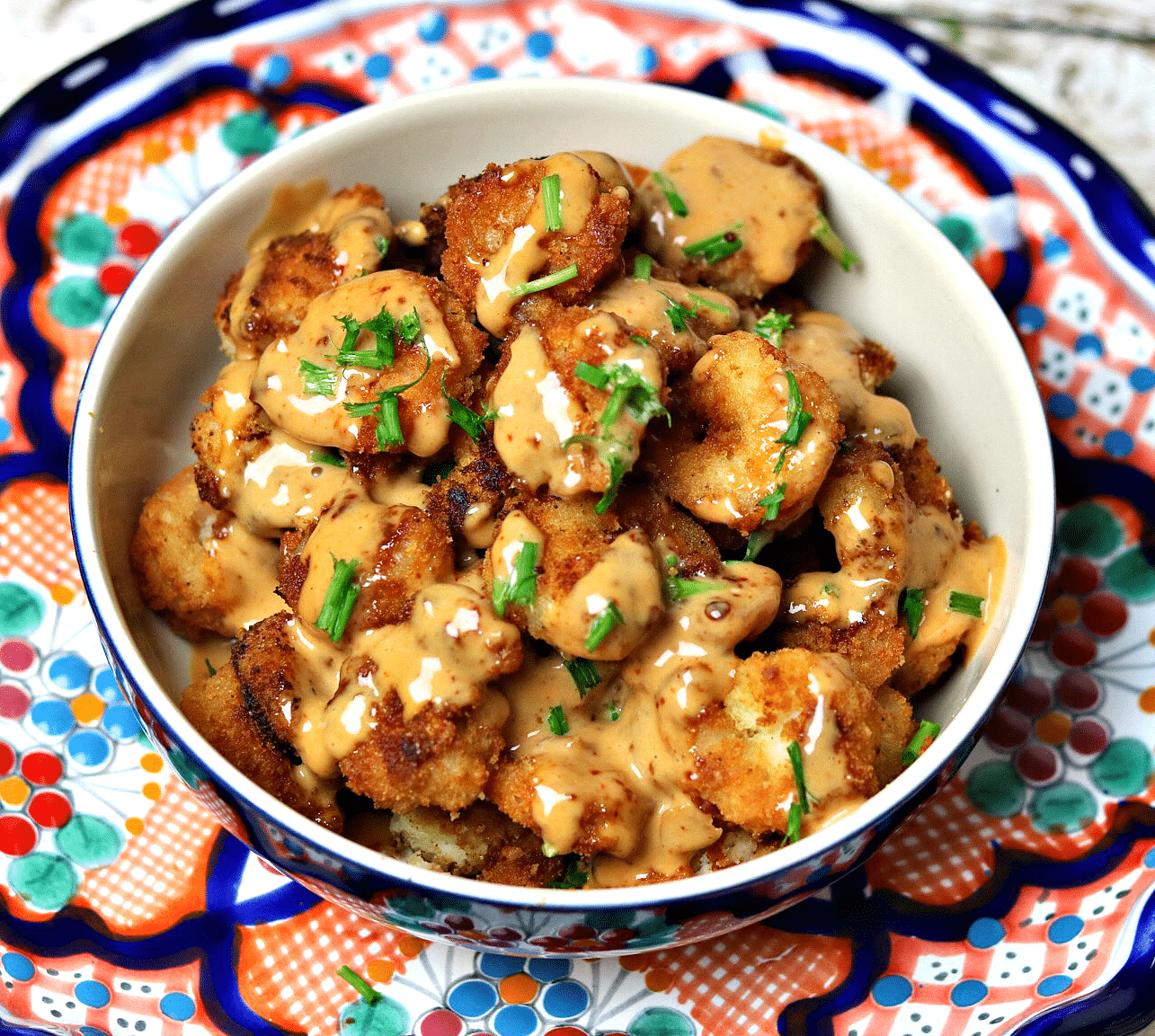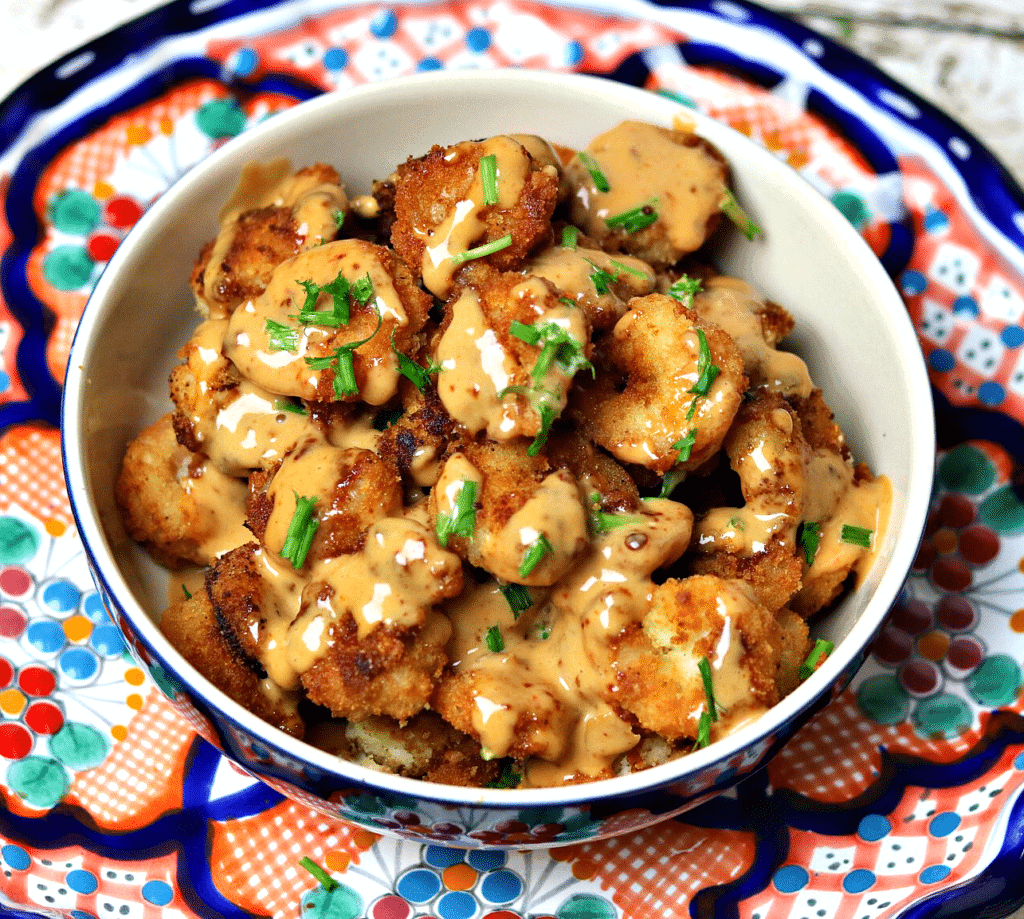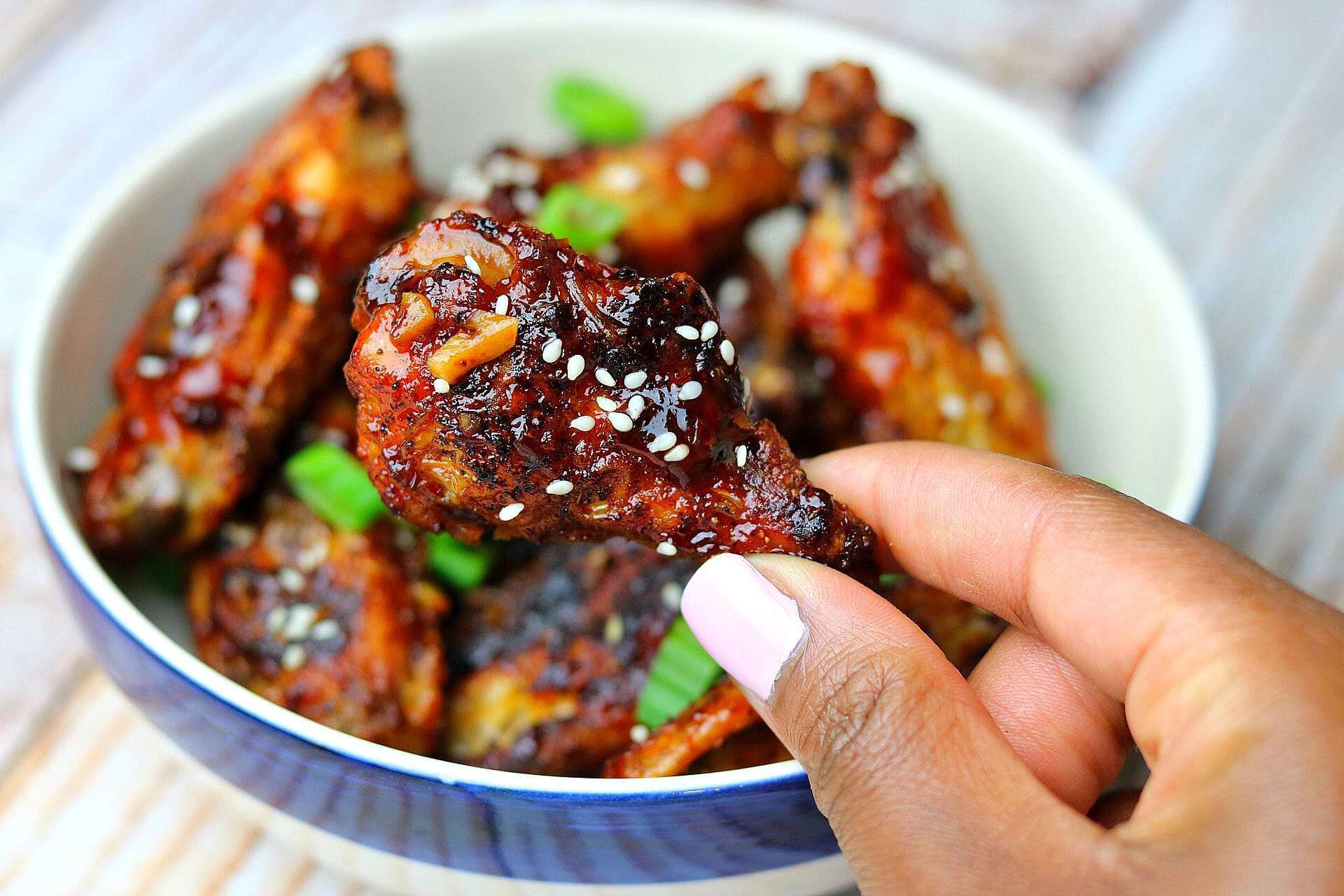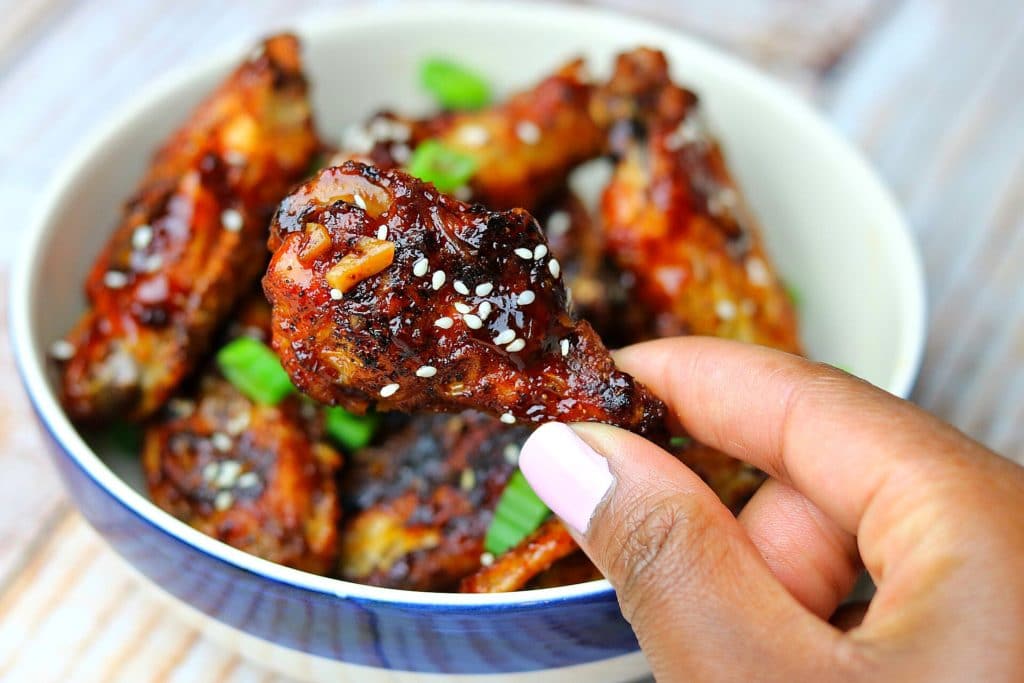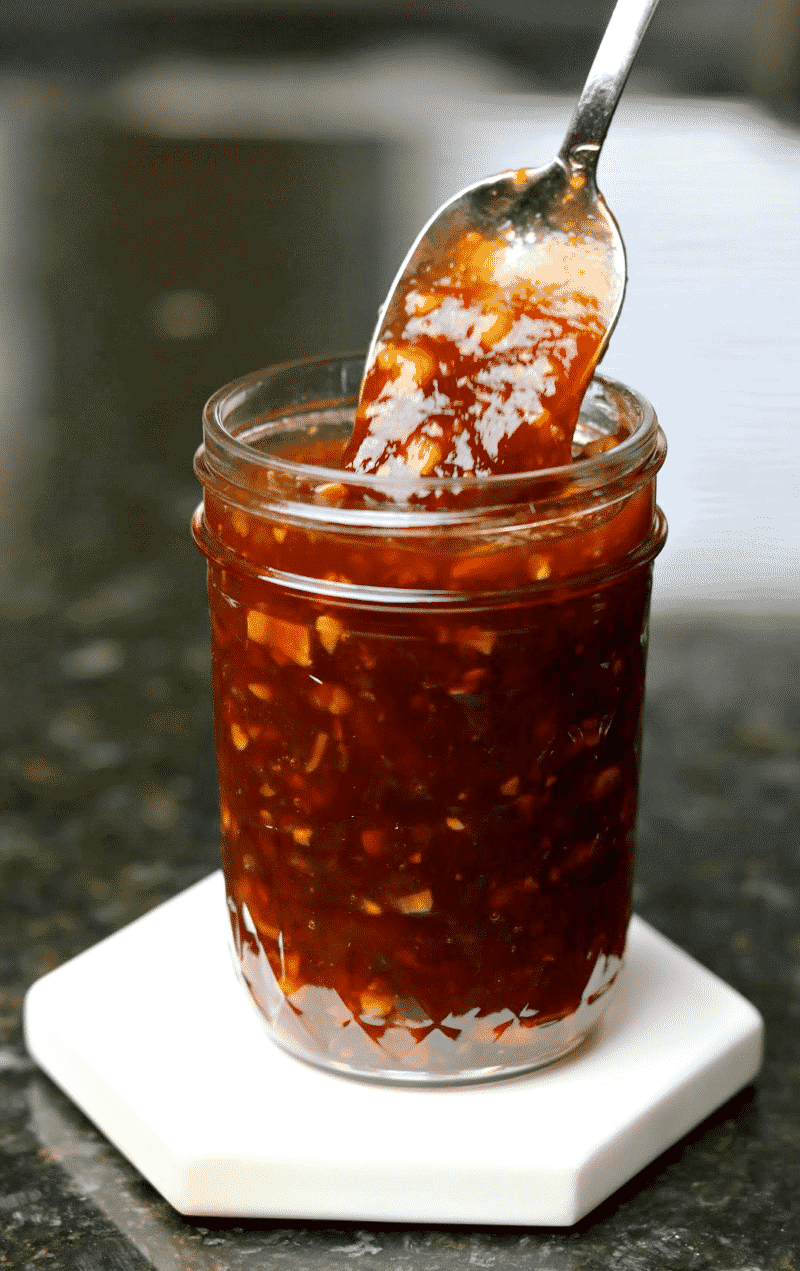 A recipe for keto-friendly, low-carb, and no-sugar-added Sweet Chili Sauce. Perfect as a dipping sauce or as a component in keto recipes like Bang Bang Shrimp & Asian Sticky Chicken Wings
Want to share this recipe?
To spread the word about this recipe, please save it to Pinterest, share a link to it, or rate it if you loved it. Please do not copy & paste (or screenshot) my recipes to social media or other websites.
Instructions
Add all ingredients to a large mixing bowl

Whisk until the Bone Broth Collagen is fully incorporated. It will be lumpy at first but just keep whisking. If you are using Xanthan Gum, you can use it in Step 5.

Heat a sauce pan to medium heat

Cook the sauce uncovered for 15 minutes.

Remove the pan from the heat and allow it to cool. If you are using Xanthan Gum, stir it into the sauce during this step. As the sauce cools, it will thicken the sauce.
Recipe Video
Recipe Nutrition Facts
Nutrition Facts
Easy Keto & Low Carb Sweet Chili Sauce
Amount Per Serving
Calories 21
% Daily Value*
Fat 0g0%
Cholesterol 0mg0%
Sodium 565mg24%
Potassium 18mg1%
Carbohydrates 1g0%
Protein 3g6%
Vitamin A 0IU0%
Vitamin C 0.5mg1%
Calcium 13mg1%
Iron 0.2mg1%
* Percent Daily Values are based on a 2000 calorie diet.
Recipe Notes
This recipe makes about 1/2 cup of sauce. One serving is 1 tbsp.
I store this sauce in a glass jar in the refrigerator for one week.
Generally, I tend to make double the sauce and use it for things like Bang Bang Shrimp & Asian Sticky Wings.
This recipe was updated on 6/25/19 to provide the exact instructions for using Xanthan Gum.
Did you make this recipe?
Share your photos & mention @DrDavinahS! I love seeing them!
Nutritional Disclaimer
The nutritional information comes from Spoonacular API, a database of food ingredients. The nutritional information for any recipe will vary based on the exact product you use and the brand. I do not include erythritol or sugar alcohols in the final carb or net carb count as it does not have any impact on my blood glucose levels. Before starting keto or a low-carb eating plan, you should consult your doctor. I am sharing my personal experiences and none of the information included in my recipes or throughout the site should be taken as medical advice.