A keto remake for Crispy Honey Sriracha Chicken Wings. Includes a substitute for honey and oven + air fryer directions.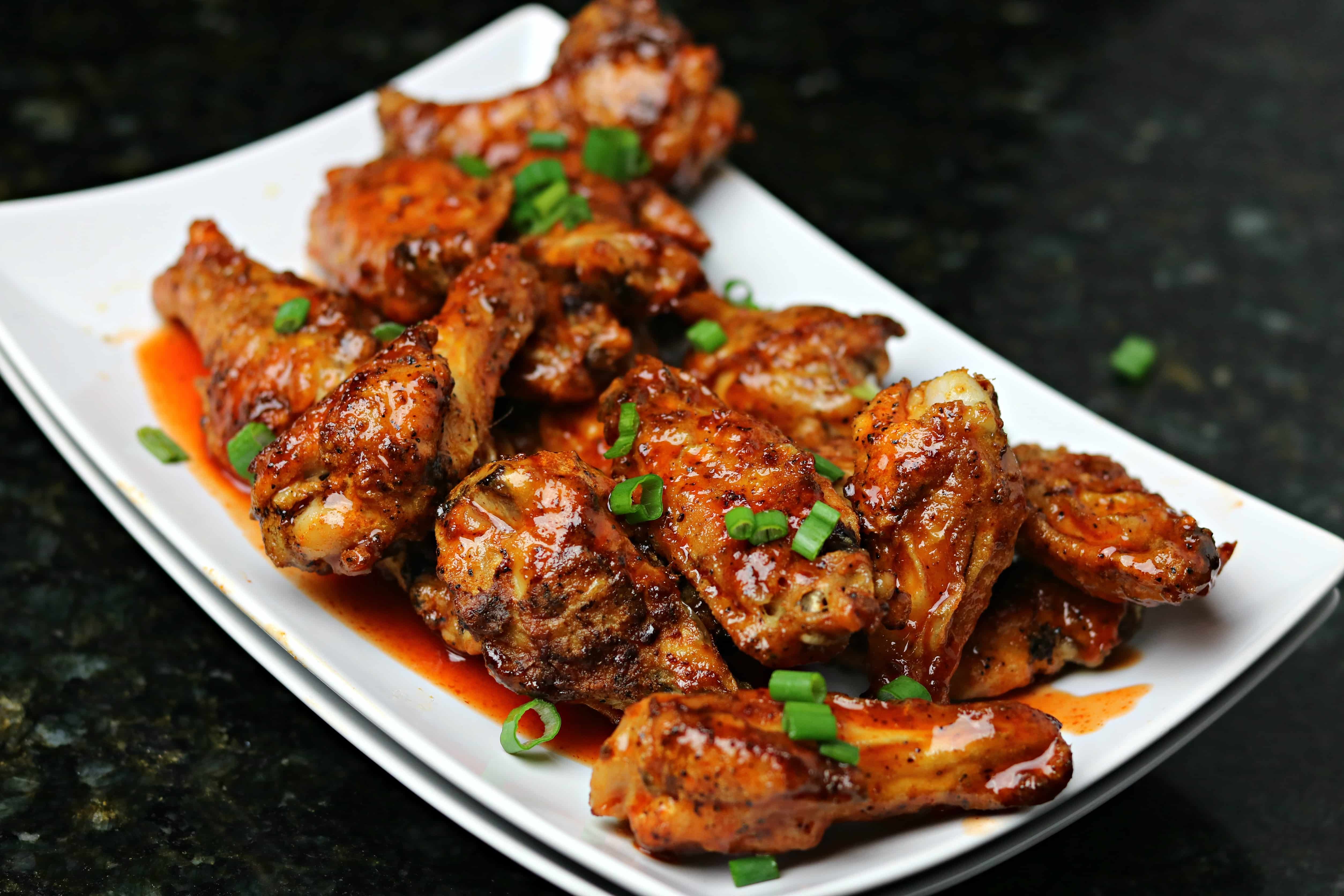 There's nothing like watching a football game or a movie with a big plate of chicken wings. So, when Lee Kum Kee reached out about making some low-carb and keto-friendly dishes for a crowd with their sauces, I knew I'd remake one of my faves: Crispy Honey Sriracha Wings.
Since starting keto, I haven't made this dish because one of the main ingredients is honey. However, more recently, I've been swapping sugar-free syrups for honey so I remade this dish.
This recipe is super simple and incorporates Lee Kum Kee's sriracha & their pure sesame oil. These wings are baked and use a special ingredient to get them super crispy like they just came out of the fryer.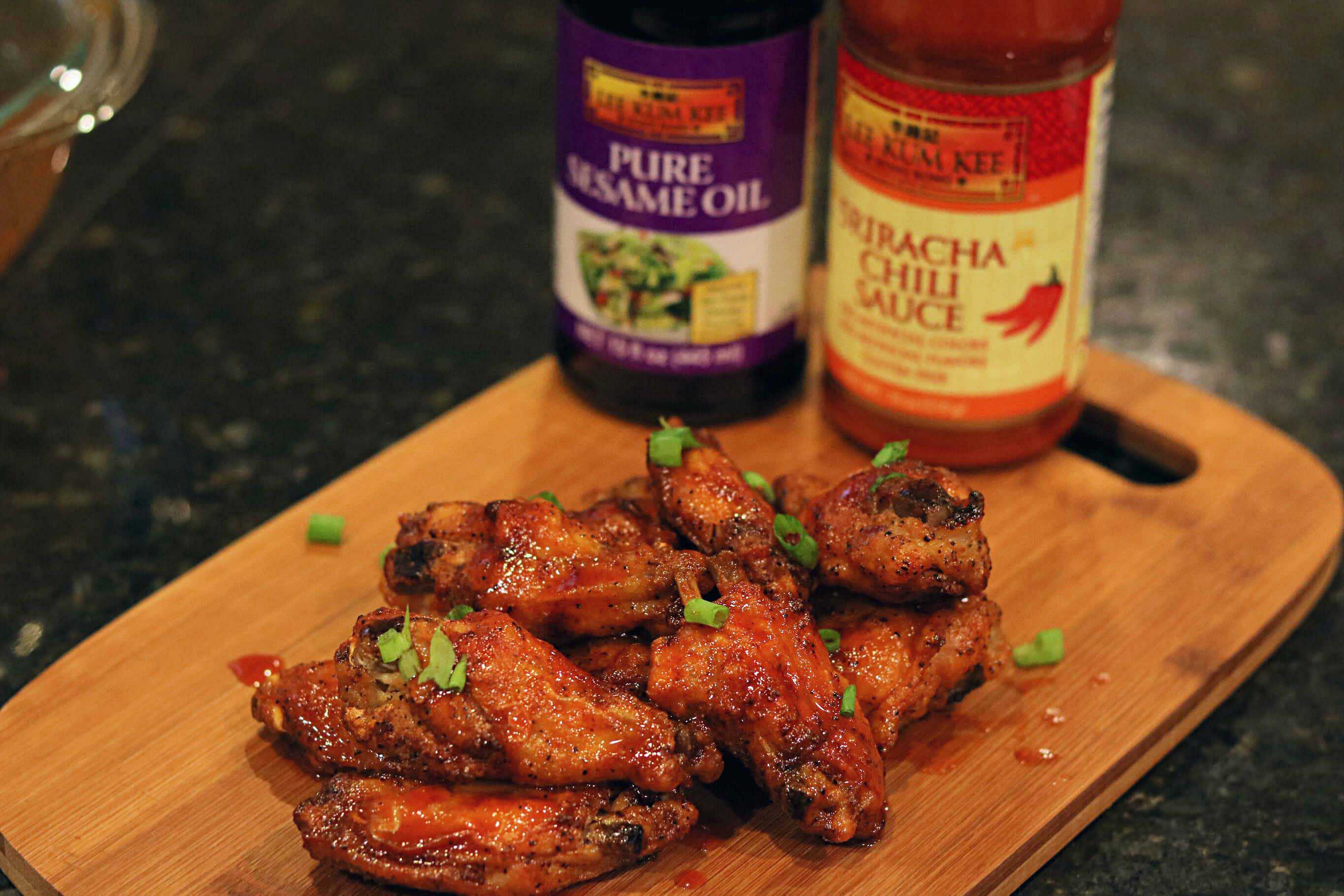 This recipe has 6 servings.
Is honey keto-friendly or good for the keto diet?
We've all heard it before: keto is not a food; instead, it's a metabolic state (called ketosis).
Even though it's not a specific food, there are some things that when eaten in normal portions will prevent us from reaching ketosis (or kick us out of ketosis).
Honey is one of the things that I avoid on keto since one tablespoon has almost 20g net carbs.
In this recipe, I substitute honey for ChocZero Honest Syrup because I get similar results and a tablespoon is only 1g net carbs.
If you are not concerned about net carbs, are paleo, or just eat clean foods, then you shouldn't worry about substituting honey.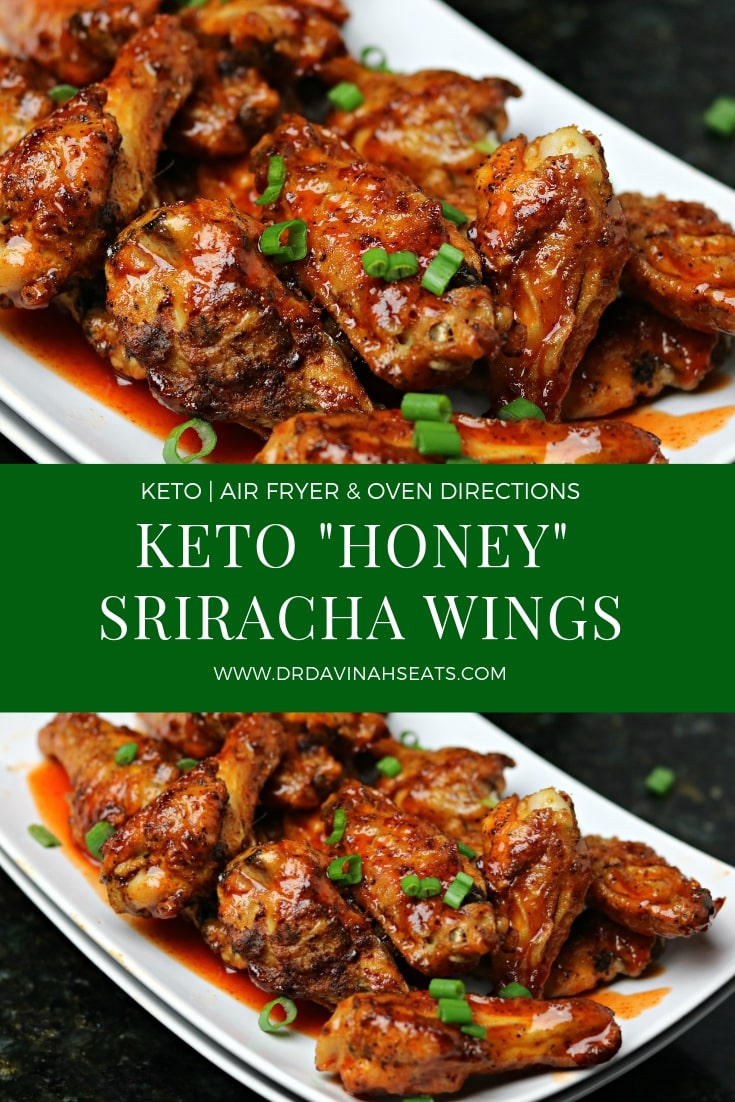 How do I make these chicken wings in an air fryer?
I love my air fryer because it cuts the cooking time for making chicken wings from 1 hour to 40 minutes, a true time-saver when you're hungry and want wings.
If you're not cooking for a crowd (maybe you just want to make about 14 wings) and you have a large air fryer, then you should use an air fryer to make these.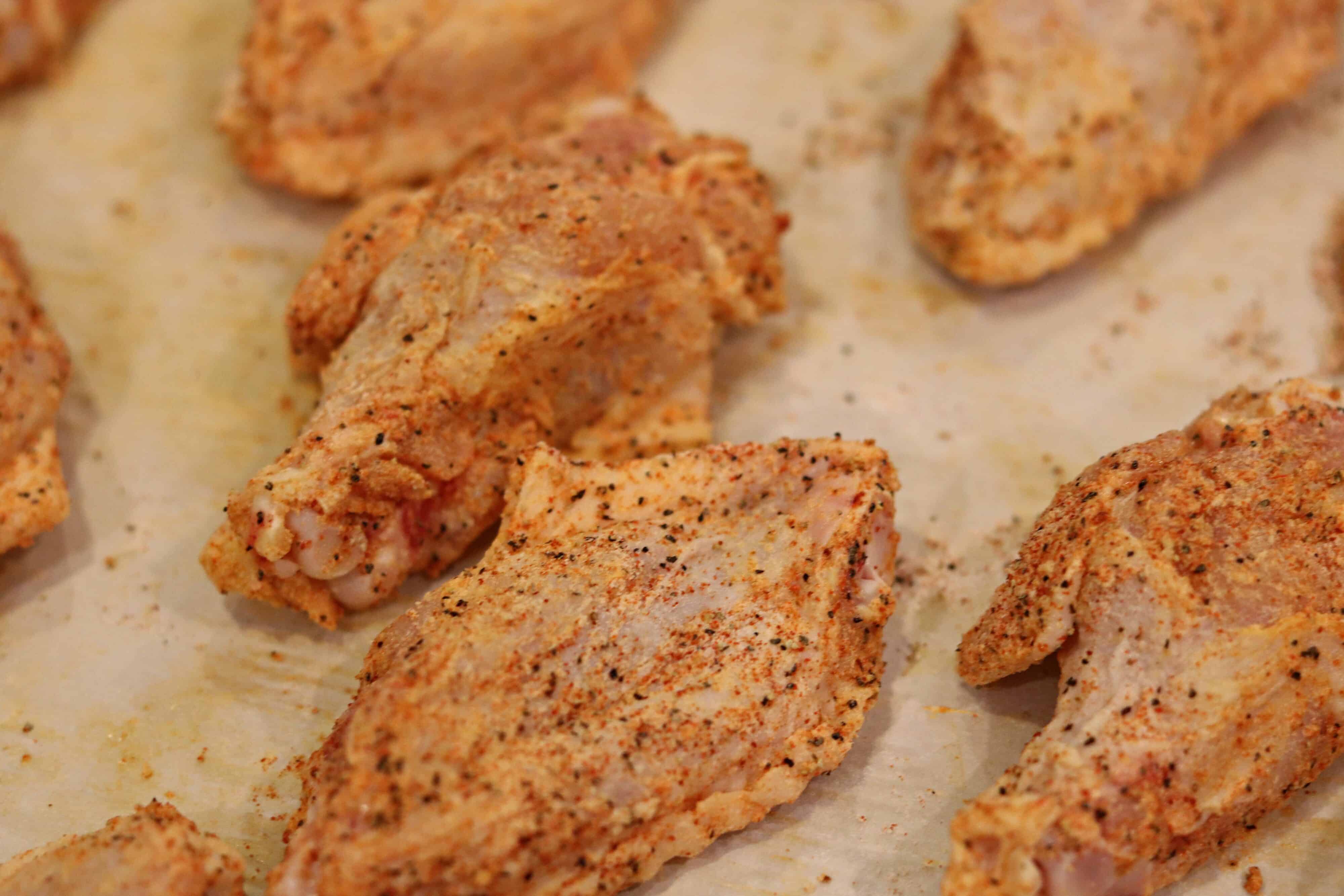 Here's how you make these in an air fryer:
Cook only half of these wings at a time (about 14 fit comfortably in my air fryer)

Cook the wings on 400 degrees for 20 minutes per side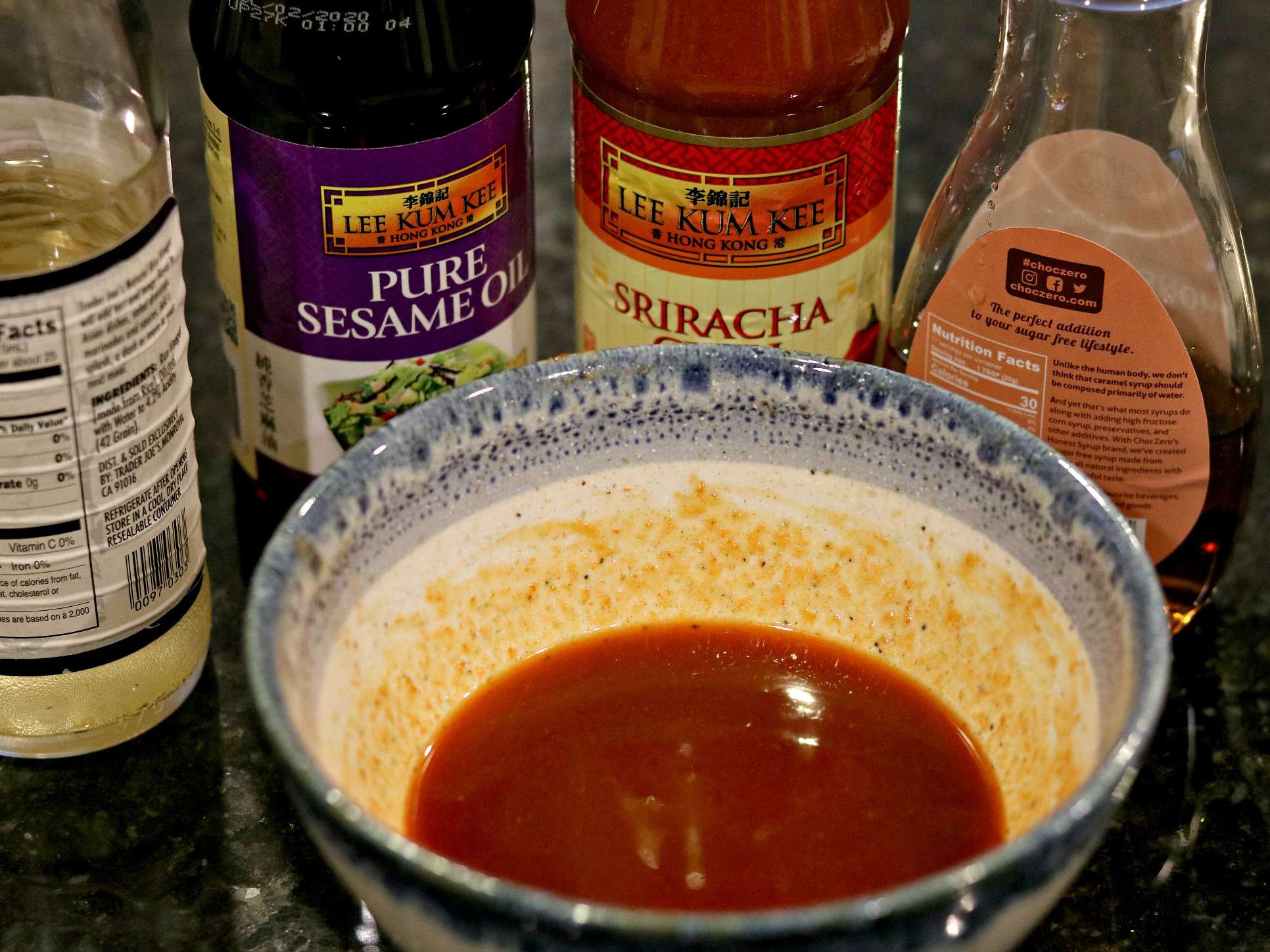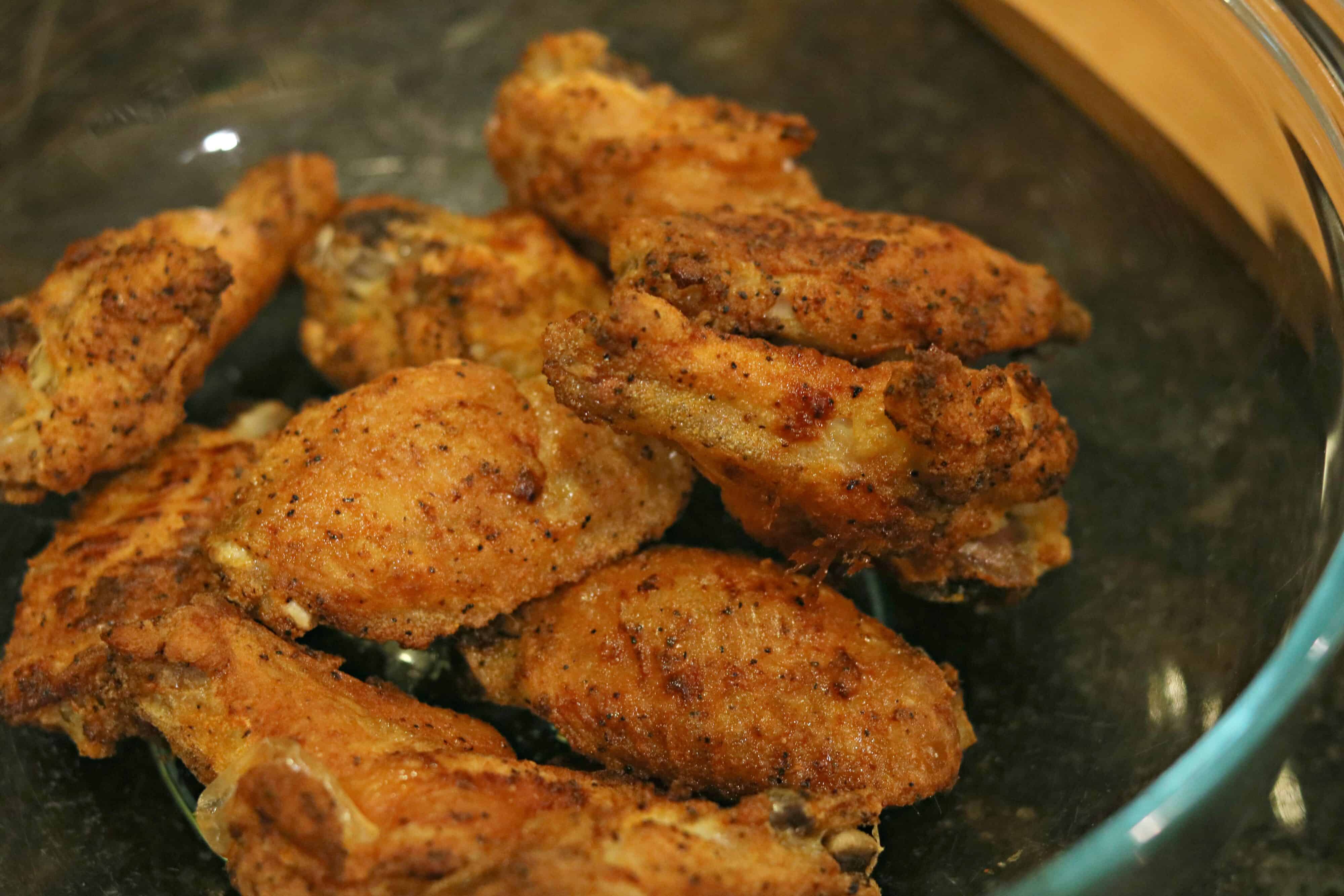 You might also want to check out more than 20 easy keto recipes for a crowd that I've gathered for those cooking for a game day or party.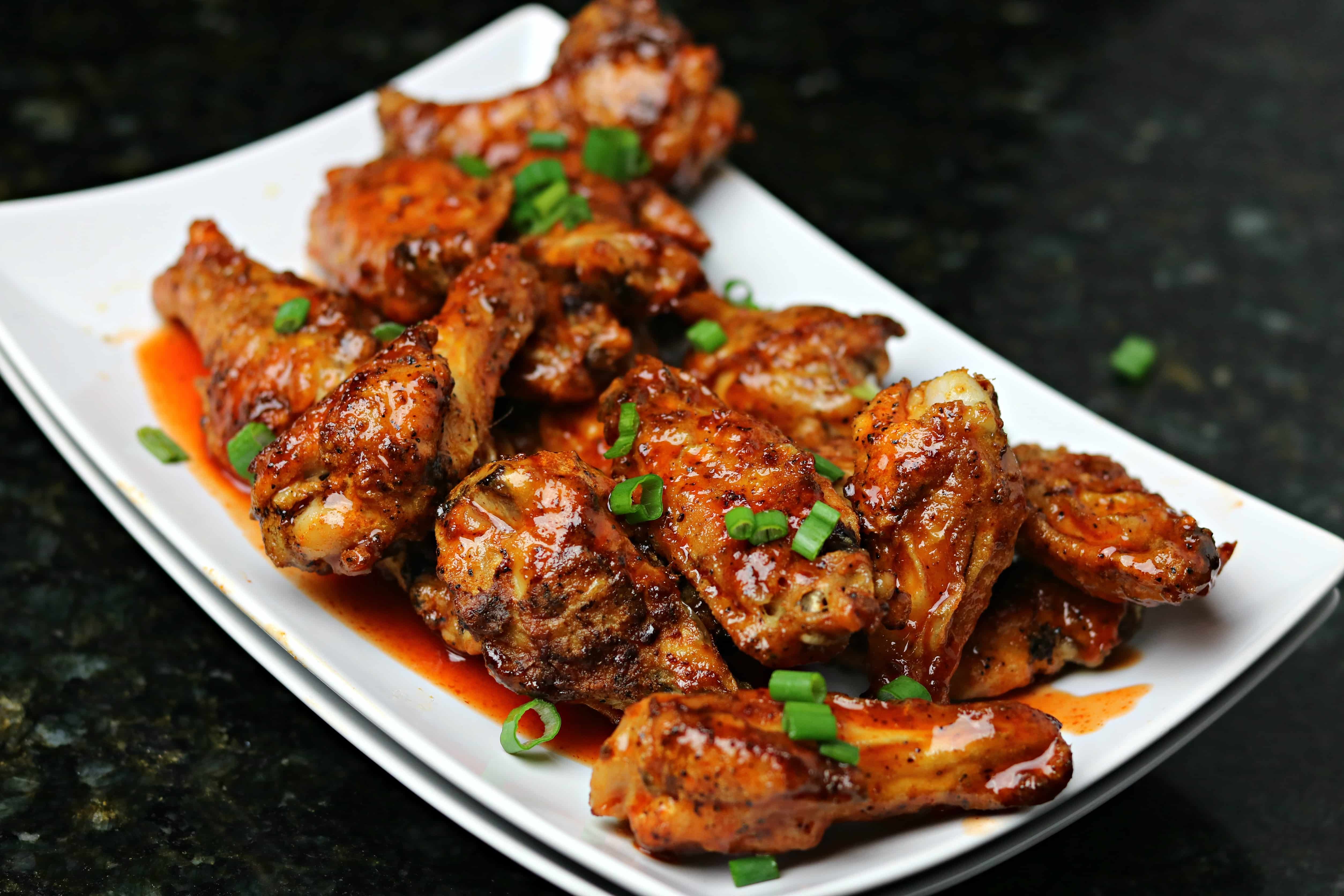 Ingredients
Keto "Honey" Sriracha Sauce
Instructions
Preheat the oven to 425 degrees

Mix all of the wing seasonings in a large mixing bowl

Dry the chicken wings with a paper towel

Add the wings to the bowl with the seasoning and toss to coat

Add the wings to a parchment lined baking sheet. Bake the wings for 30 minutes.

Use a tong to flip each wing to their other side. Bake for another 20-30 minutes, or until you reach your desired level of crispiness.

Whisk all of the sauce ingredients in a mixing bowl

When you are ready to eat, toss the wings in the sauce. Serve immediately to maintain a sticky, crunchy texture

Top these wings with freshly sliced green onions and/or sesame seeds
Recipe Nutrition Facts
Nutrition Facts
Keto "Honey" Sriracha Chicken Wings
Amount Per Serving
Calories 312
Calories from Fat 180
% Daily Value*
Total Fat 20g 31%
Cholesterol 94mg 31%
Sodium 656mg 27%
Potassium 619mg 18%
Total Carbohydrates 12g 4%
Protein 22g 44%
* Percent Daily Values are based on a 2000 calorie diet.
Did you make this recipe?
Use #DrDavinahS when posting your photo of this dish, and follow @DrDavinahS on Instagram