This post may contain affiliate links to products I use and highly recommend. You can read my full disclosure .
In the mood for keto chicken meals? I've collected 27 easy keto chicken dinner recipes that are sure to fill that craving! From Italian flavors to grilled, to chicken curry, each of these recipes is low carb and keto-friendly. They're perfect for those looking for easy meal ideas and those who want to switch up their meal rotation. Enjoy these as is or with some of these keto sides for chicken.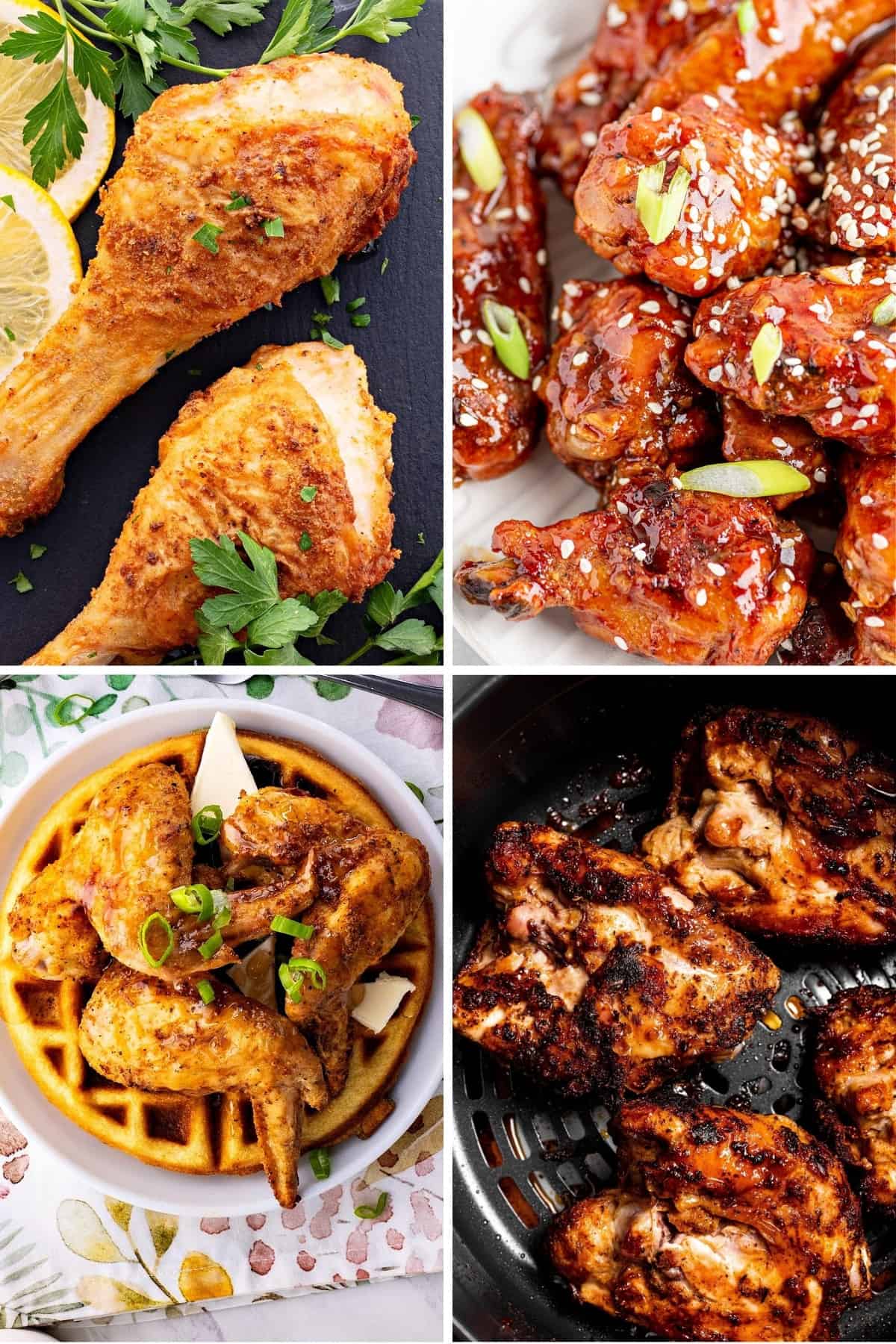 What Keto Chicken Dinners Recipes Will You Find?
You'll find a range of chicken dinners. Some of my favorites are Pressure Cooker Whole Chicken and Cast Iron Skillet Chicken Breast with my cilantro lime sauce. Both are no-fuss, meaning that they require just a few minutes of prep.
Why Gather Up Keto Chicken Meals?
Chicken is one of the most popular meats. In fact, across the site, you'll find ground chicken recipes, keto chicken wings recipes, Keto Chicken Thighs Recipes, and more.
Chicken is also widely available and the perfect main protein for those hoping to make cheap keto meals.
So, if you're trying to test out easy, keto-friendly recipes and/or stay within a budget, having a list of delicious keto chicken meals is important.
Keto Chicken Dinners with Chicken Breasts
You'll notice that almost all of these keto chicken dinner recipes are made using chicken breasts. Personally, I prefer chicken breasts for most dishes because it's sturdy when you bite into it.
Some say that chicken breasts are too dry. And, chicken breasts definitely become dry when they are overcooked.
Chicken thighs are more forgiving if you, say, tend to forget that you're cooking! Even on super high heat, it takes a while for them to lose their moist texture.
So, besides the chicken wing dishes, if you'd like to swap the chicken breasts in these recipes for chicken thighs, then you can.
Easy Keto Chicken Dinner Recipes
Chicken is budget-friendly and versatile. However, most chicken dishes are carb-loaded and don't serve keto and low-carb diets. Below are easy keto chicken recipes worth trying.
FAQs
Is fried chicken low carb?
If the chicken is battered with regular wheat flour then it won't be low-carb. You can swap low-carb flour, use a keto-friendly wheat flour (if you're just focused on carbs), or make crispy wings without flour.
Does a rotisserie chicken have carbs?
It depends on the ingredients used. For example, some chicken brine includes sugar, which is absorbed into the chicken to help it stay tender. My air fryer whole chicken uses simple spices and doesn't have any significant amount of carbs.