This post may contain affiliate links to products I use and highly recommend. You can read my full disclosure here.
Click below to share this!
A gluten-free, low carb dessert recipe featuring keto lemon cheesecake, a lemon cookie crust & a quick blueberry topping. This is a dessert lover's dream!

Keto Lemon Blueberry Cheesecake Bites are the perfect low carb dessert all year round. Each bite includes a keto lemon cheesecake base with a grain-free lemon cookie crust. I top the cheesecake with my easy no sugar added blueberry compote sauce. If you're a fan of lemon and blueberry cakes and searching for low carb sweets, especially low-carb cheesecakes, then this gluten-free option will be a welcomed twist.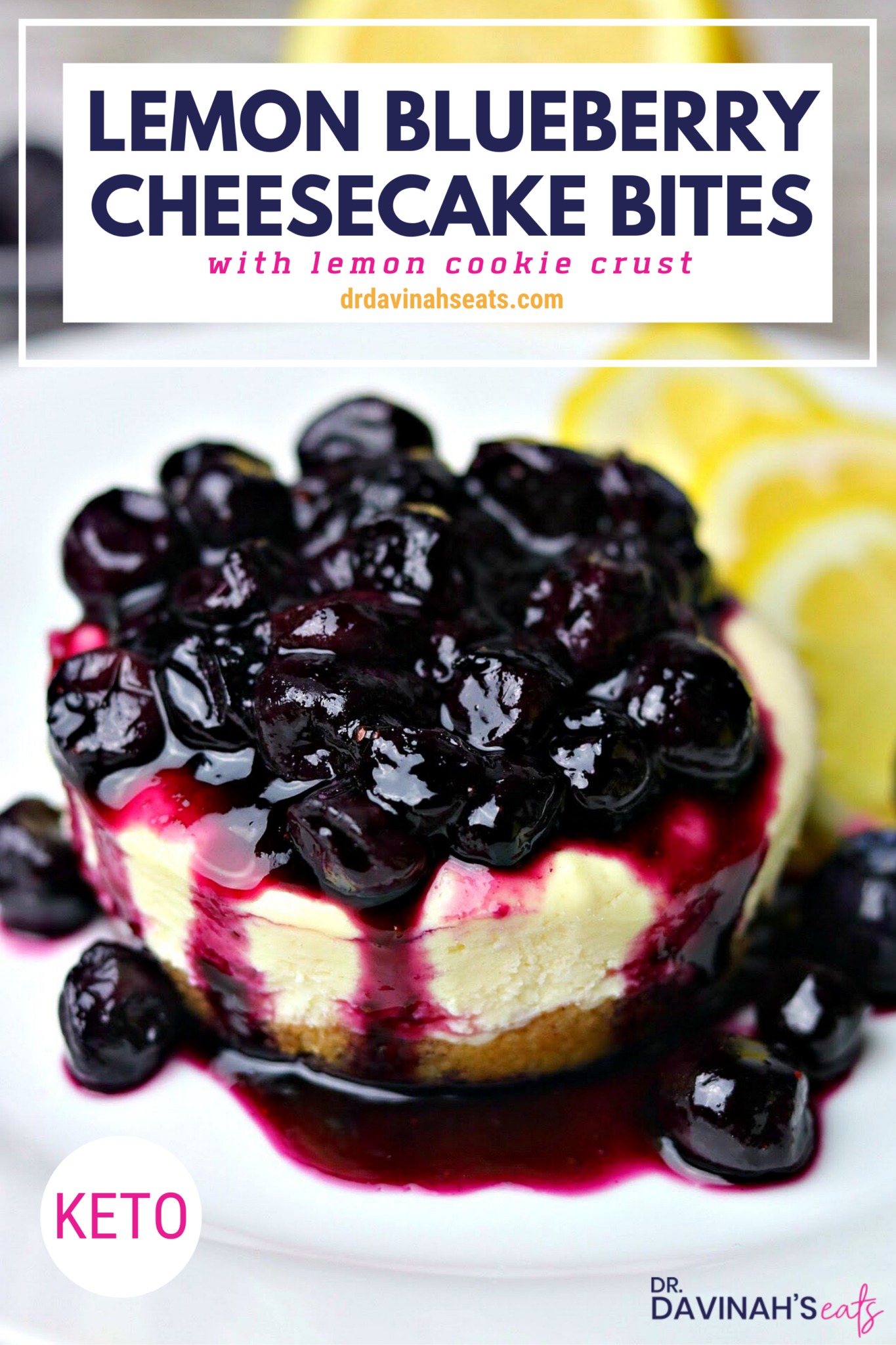 What inspired this Keto Lemon Blueberry Cheesecake recipe?
I wanted to make low carb sweets for Thanksgiving
When I first shared this recipe, I was getting a head start on my Thanksgiving Day cooking plan. Thanksgiving is my absolute favorite holiday. In fact, I host dinner at my house each year and I take this responsibility seriously!
So, each year, I try to introduce at least one new dessert. While there are certainly non-keto items on my table (I personally believe in living a little), I chose to add two low-carb dessert recipes so that more members of my family can experience how awesome low-carb desserts can be.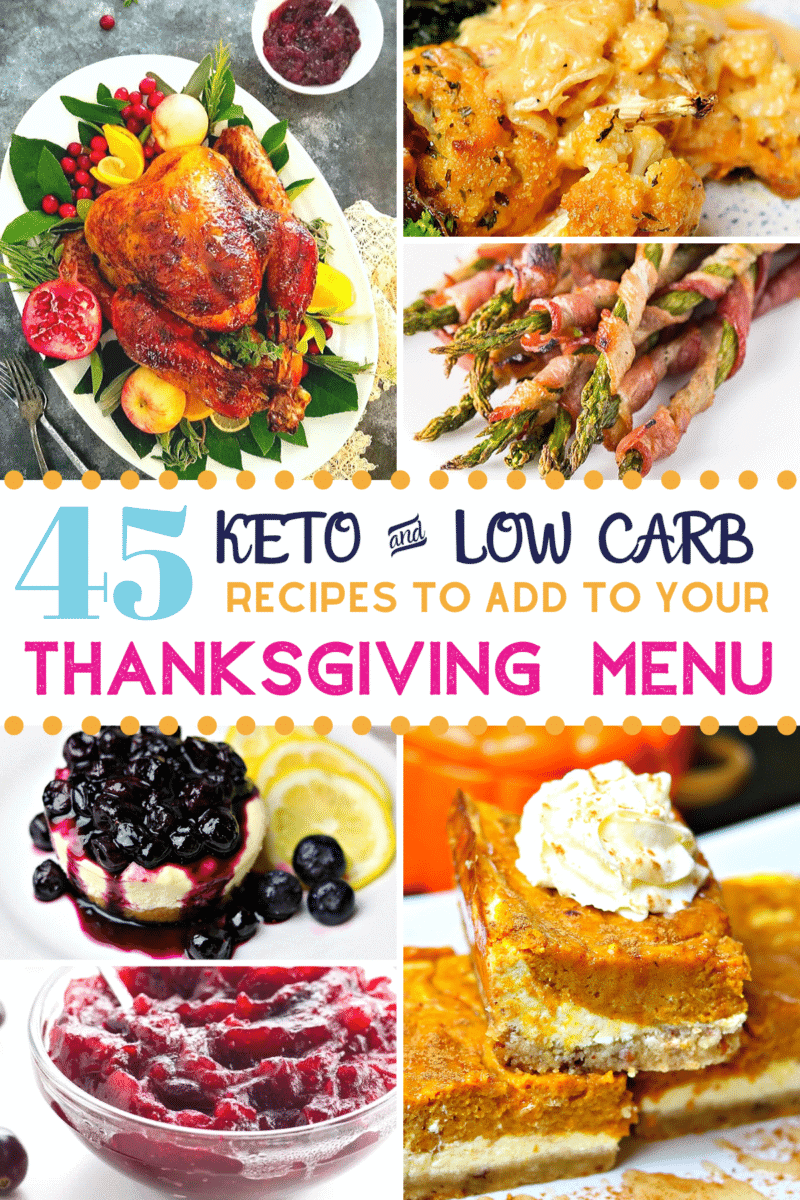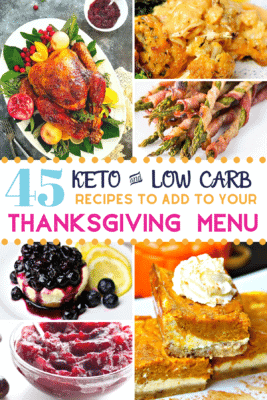 I love cheesecakes
Cheesecakes are probably, the first "real" thing that I learned to cook. Over the years, I've had a ton of fun experimenting with new flavor combos. I have several keto cheesecake recipes (Pumpkin Brandy Cheesecake, Gluten-free Strawberry Cheesecake, Low Carb Snickers Cheesecake) on this site and would encourage you to check them if you love cheesecakes too!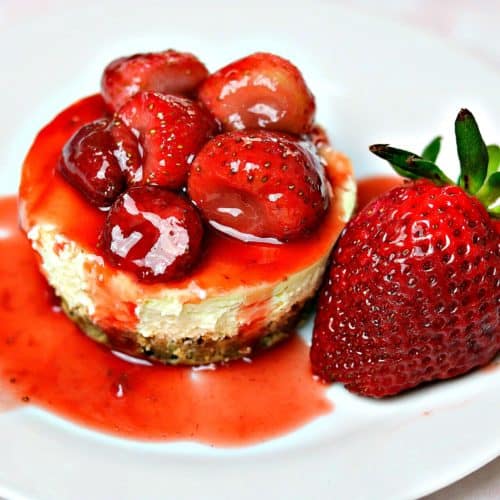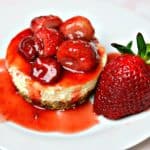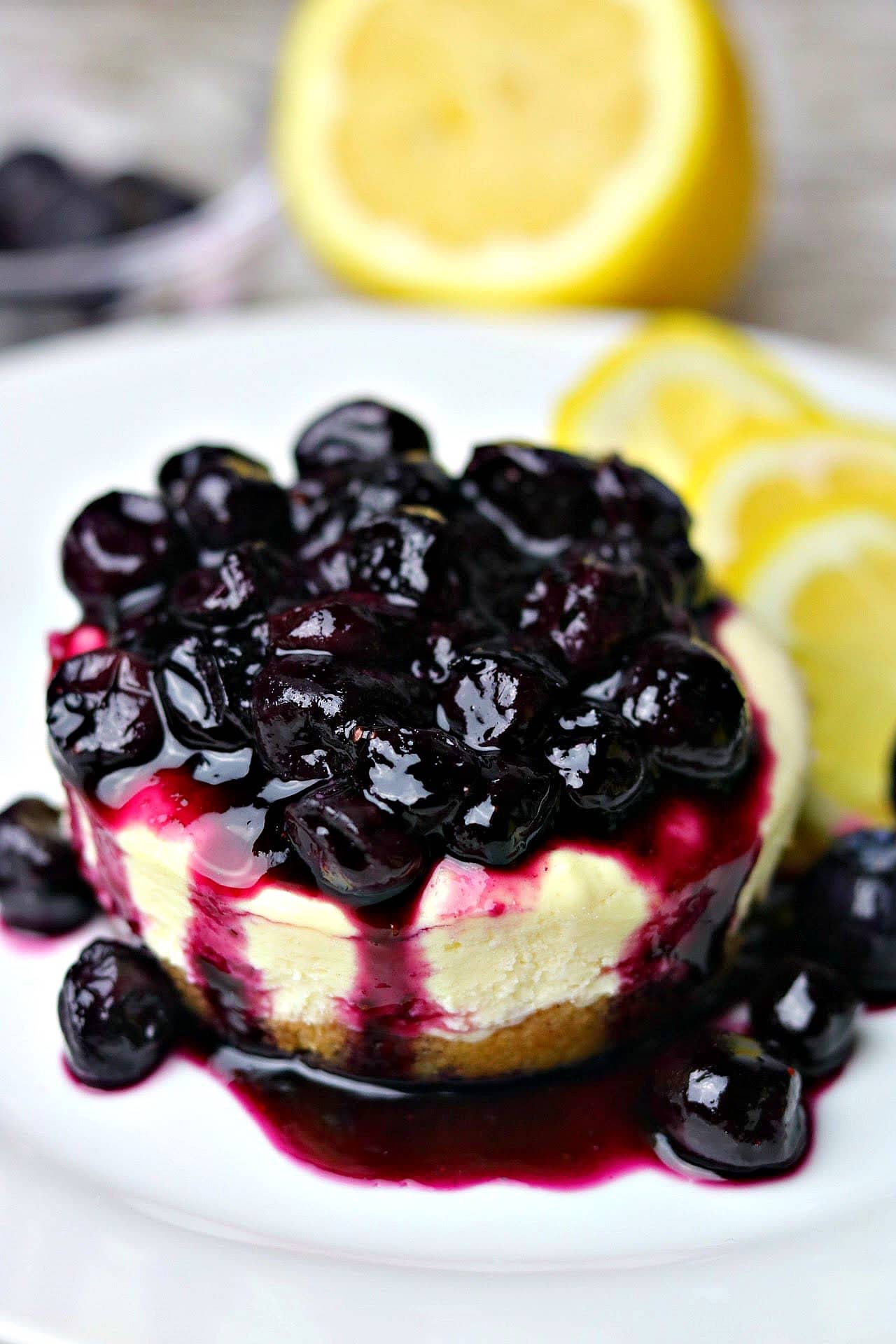 Ingredients in these Keto & Low-Carb Lemon Blueberry Cheesecake Bites:
This recipe includes a keto lemon cheesecake and a lemon cookie, pecan crust. I topped the cheesecakes with a blueberry compote topping that I made with four ingredients and collagen peptides.
Lemon Cookie Crust
Keto Lemon Cheesecake
Keto Blueberry Compote Topping
What cookies did you use for the crust?
This keto cheesecake includes a Fat Snax Lemony Lemon cookies crust. I added unsalted pecans for extra texture. I also added them to limit the number of cookies that I was using.
As I mentioned above, don't fret if you don't have these cookies. You can simply swap the crust for the one that I used in Keto Pumpkin Pie Cheesecake Bars. It includes almond flour, pecans, sweetener, and butter.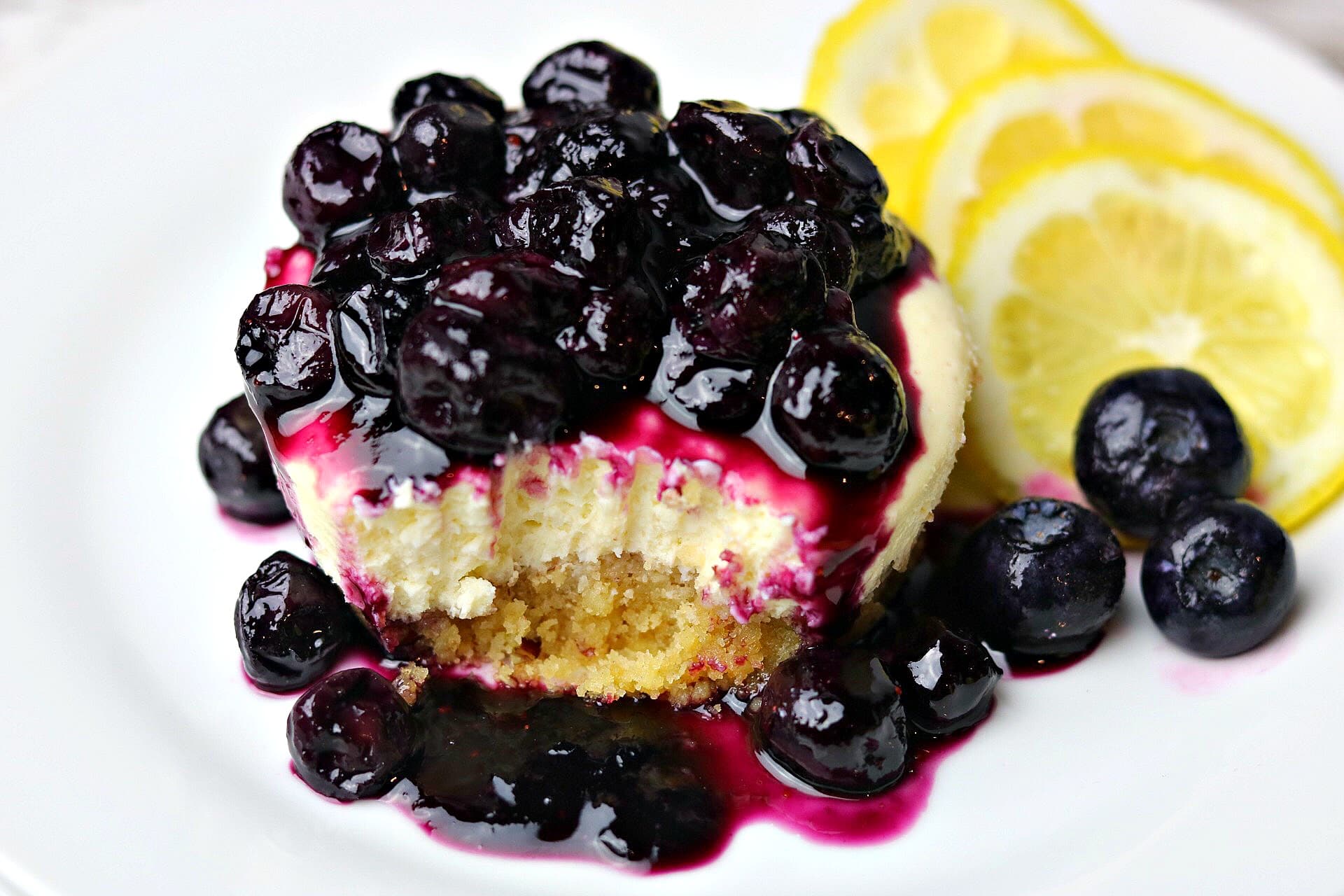 What sweeteners did you use?
As I shared in my keto and low-carb food swaps and keto baking recipes posts, I use a few different brands of keto-friendly sweeteners.
I've linked the ones that I'm using in the recipe card. If you want to use a different brand, just ensure that it substitutes with regular sugar 1:1. This means that one cup of your preferred sweetener should have the same sweetness as one cup of regular sugar.
Most keto-friendly sweeteners tell you how their product substitutes with regular sugar on the back of the packaging.
How to Make Keto Blueberry Compote Sauce
The blueberry topping in this recipe includes collagen peptides. Besides being good for your hair, skin, and nails, collagen is a keto-friendly sauce thickener.
I use this Unflavored Collagen Peptides to create a pie filling like consistency.
To make Sugar-free Blueberry Compote, simply:
Add all of the ingredients for the blueberry topping to a saucepan

Cook on medium heat until the berry sauce thickens (~10 minutes)
Can I substitute Collagen Peptides?
Yes. I keep Xanthan Gum in my pantry as a replacement for cornstarch and flour in my low-carb and gluten-free sauces.
Like Collagen Peptides, it helps hold everything together. It's also perfect for getting a smooth consistency in frozen treats, such as this Keto Frappuccino.
You can substitute 1/4 tsp of Xanthan Gum for every 1 tbsp of Collagen Peptides.
Other Keto Recipes that Use Xanthan Gum or Collagen Peptides:
I keep collagen peptides in my pantry because I use it almost daily in butter coffee.
However, some other recipes on my site that include it are Keto Strawberry Cheesecake, Low Carb Mug Cake, Bone Broth Mississippi Pot Roast, and Low Carb Bang Bang Shrimp.
Servings in Low-Carb Lemon Blueberry Cheesecake Bites:
This recipe makes 8 standard-sized or 24 mini-muffins. You can opt to make these in mini-muffin tins, standard tins or jumbo tins.
Want more keto & low carb dessert recipes? Try these: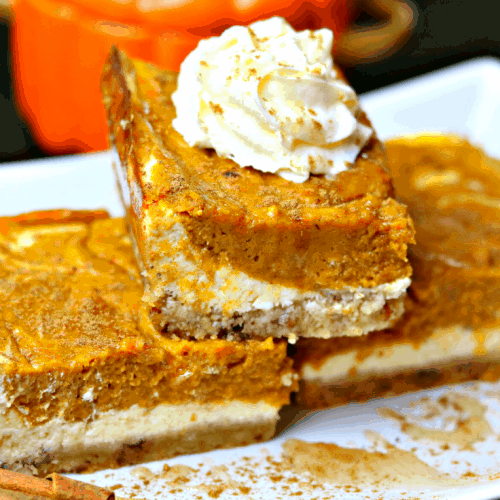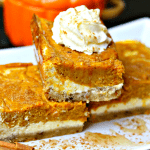 Want more lemon blueberry flavored foods? You check out this Low Carb Lemon Blueberry Cream Cake, which I imagine is this dessert, but in a delicious cake form. I also created an awesome Keto Blueberry Iced Tea Lemonade, a great option for entertaining and a no sugar added summer drink!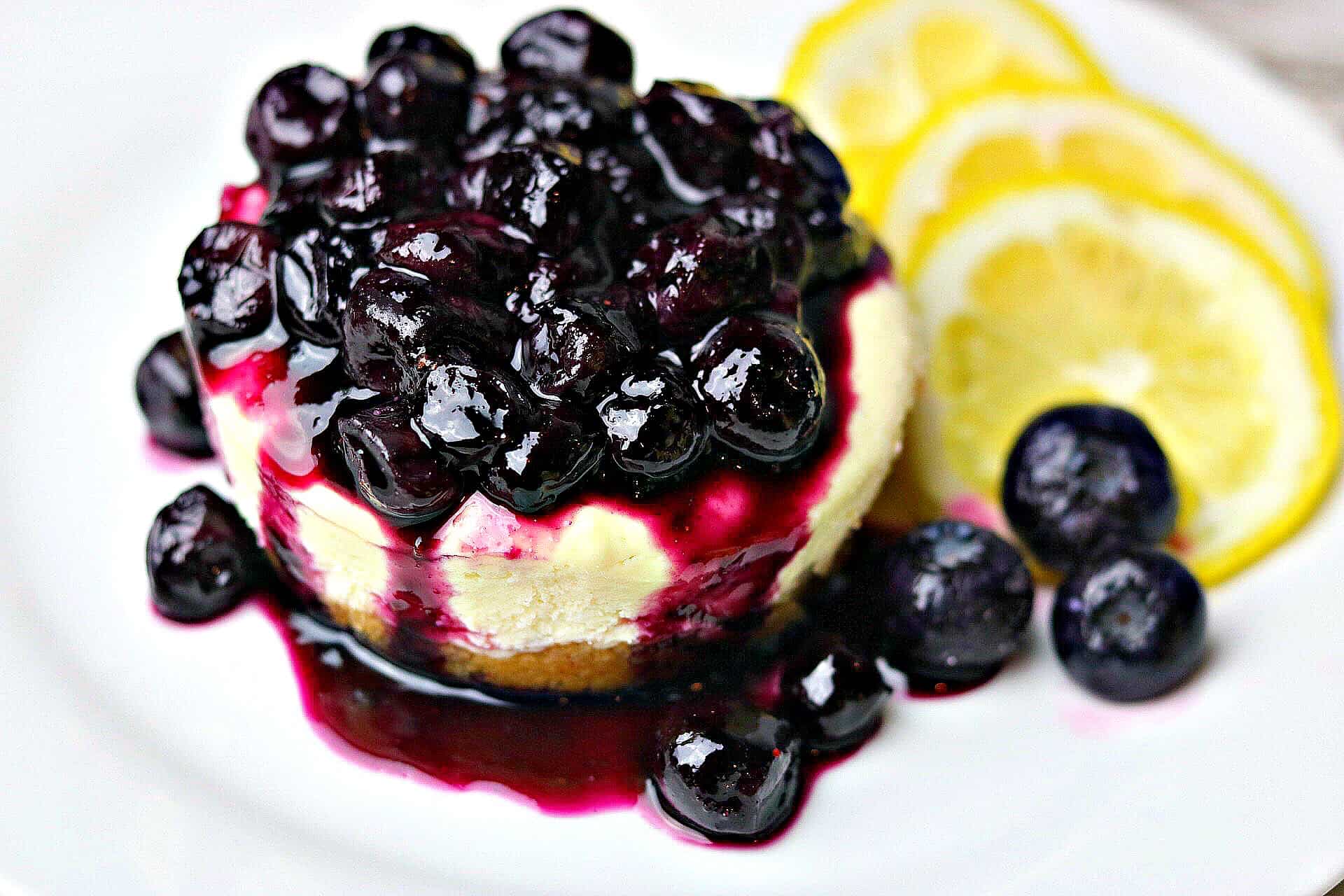 A gluten-free, low carb dessert recipe featuring keto lemon cheesecake, a lemon cookie crust & a quick blueberry topping. This is a dessert lover's dream!

Want to share this recipe?
To spread the word about this recipe, please save it to Pinterest, share a link to it, or rate it if you loved it. Please do not copy & paste (or screenshot) my recipes to social media or other websites.
Ingredients
Keto Blueberry Compote Topping
Instructions
Preheat the oven to 350 degrees
For the Crust:
Make the crust by mixing all of the ingredients in a food processor

Line the muffin tins with mini or standard silicone molds. Divide the crust across the muffin tins and press it down to form a solid base

Bake for 3 (if using a mini-muffin pan) or 5 minutes (if using a standard muffin pan) and set aside.
For the Keto Cheesecake:
Add all of the ingredients for the cheesecake to a stand mixer and blend until smooth

Divide the cheesecake mixture among the muffin tins

Bake for 15-20 minutes, or until the center of the cheesecake is almost set. It will jiggle in the middle. Remove the cheesecake from the oven and allow the dessert to cool.

Refrigerate it for at least 4 hours.
For the Blueberry Compote Sauce:
Add all of the ingredients for the blueberry compote topping to a saucepan

Cook on medium heat until it thickens (~10 minutes)

You can top the cheesecakes with the blueberry sauce once it's cool. I tend to keep my cheesecakes and sauce separate until I'm ready to serve.
Recipe Nutrition Facts
Nutrition Facts
Keto Lemon Blueberry Cheesecake Bites
Amount Per Serving
Calories 307
Calories from Fat 252
% Daily Value*
Fat 28g43%
Cholesterol 97mg32%
Sodium 262mg11%
Potassium 120mg3%
Carbohydrates 6g2%
Protein 7g14%
Vitamin A 890IU18%
Vitamin C 3.2mg4%
Calcium 68mg7%
Iron 0.4mg2%
* Percent Daily Values are based on a 2000 calorie diet.
Did you make this recipe?
Share your photos & mention @DrDavinahS! I love seeing them!
Nutritional Disclaimer
The nutritional information comes from Spoonacular API, a database of food ingredients. The nutritional information for any recipe will vary based on the exact product you use and the brand. I do not include erythritol or sugar alcohols in the final carb or net carb count as it does not have any impact on my blood glucose levels. Before starting keto or a low-carb eating plan, you should consult your doctor. I am sharing my personal experiences and none of the information included in my recipes or throughout the site should be taken as medical advice.