This post may contain affiliate links to products I use and highly recommend. You can read my full disclosure here.
Click below to share this!
Fall in love with big fall flavors in these keto pumpkin spice muffins. These delicious low carb pumpkin spice muffins have all the cozy fall tastes you love with a fraction of the carbs. 
Is it really fall without pumpkin muffins? Of course not! And, just because we're cutting carbs doesn't mean we have to give up pumpkin baked goods! These sugar-free, low-carb & Keto Pumpkin Spice Muffins are a delicious treat on cozy fall days that will give you your pumpkin fix without ruining your ketosis. In this post, I show you how to make pumpkin spice muffins without sugar and grains and give you tips to make variations.

Why make Keto Pumpkin Muffins?
Great Fall treat
Keto pumpkin muffins are hands down my favorite treat on brisk fall mornings. You could eat them on their own, or you could pair them with other keto-friendly brunch recipes like Keto French Toast Sticks with Egg Loaf or Quiche in a Bacon Cup.
Since Fall is officially pumpkin spice season, I love having these as an option. When I'm feeling extra, I love having these with Keto Pumpkin Spice Latte.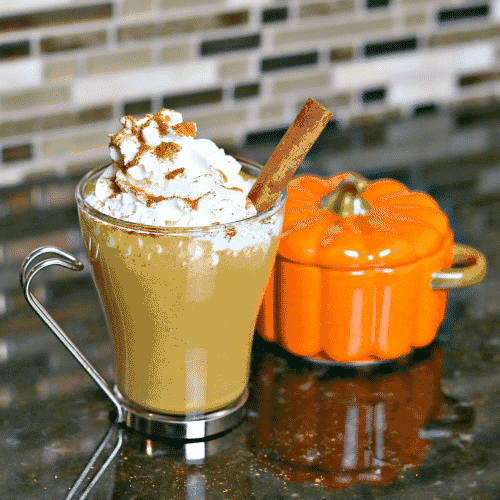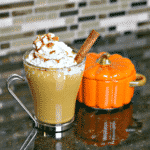 Pumpkin puree is packed with nutrients
Besides being the main ingredient in this recipe, pumpkin has some amazing health benefits too. For example, pumpkin is a good source of vitamin-A, which can help improve your eyesight. Plus, if you are looking to lose weight, pumpkin is full of dietary fiber, which can help you feel fuller for longer periods of time.
And, the vitamins found in pumpkin can help your immune system and improve your skin. Some scientists also argue, such as in this article on WebMD, that it can potentially help prevent cancer.
Ingredients in these Sugar-free Pumpkin Muffins
Almond & Coconut Flour
Typical pumpkin spice muffins are made with bleached, white flour. I've replaced white flour with almond and coconut flour. Coconut flour adds some added sweetness and lightness to the muffins.
Xanthan Gum
To help keep the texture right, I also add Xanthan gum. Xanthan gum helps give gluten-free flours a similar texture to traditional baked goods.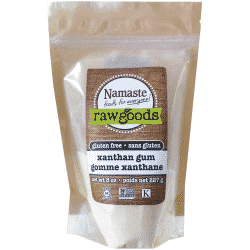 Monk Fruit Erythritol Ketogenic Sweetener
For sweetness, I added monk fruit erythritol. This erythritol blend helps give the pumpkin muffins their yummy sweetness without the added carbohydrates from sugar.
A few Baker Essentials
The rest of the ingredients are pretty typical including baking powder, salt, vanilla extract, browned butter ghee or browned butter, large eggs, and, of course, pumpkin puree and pumpkin spices.
Optional Add-ins
And if you want, you can add to the batter. White chocolate chips or pecan pieces are my favorite toppings, but if you don't like them, you don't need to add them.
How to Make Keto Pumpkin Muffins
My keto pumpkin muffins are easy to make. It just starts with preheating the oven to 350. While the oven heats, you can mix up the batter.
In a large bowl, mix the dry ingredients together. In a medium bowl, mix the wet ingredients. Once they are both mixed up separately, pour the wet ingredients into the large bowl with the dry ingredients. Then, use a spatula to combine the ingredients into a batter.
If you are using the extra ingredients (nuts or white chocolate chips), you can add them now. Otherwise, the next step is to spoon the batter into a lined muffin tin. If you don't have liners, you could use coconut spray to coat the pan.
Once the batter is divided up, put the muffin tin into the oven. You should bake it for 25-28 minutes or until inserting a toothpick comes out clean. You may need to adjust cooking time based on your own oven.
Let the muffins cool before removing them from the tin. You should get 12 muffins out of the recipe.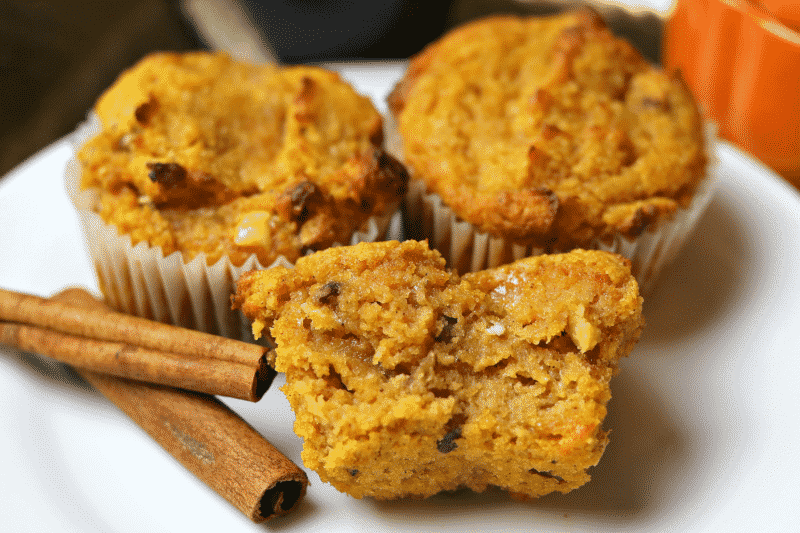 Variations on Low Carb Pumpkin Muffins
The basic keto pumpkin spice muffin recipe is delicious as is. But, if you want to spice things up, you can try some of these variations.
For some added sweetness, you can add sugar-free white chocolate chips . They add little morsels of sweetness that nicely accent the pumpkin spice flavor.
For even more fall flavor, you could add maple extract. It adds the flavor of maple without the sugar or carbs.
Another variation I like to make is to add pumpkin seeds. They are less sweet than white chocolate chips but can add some additional texture and nuttiness to the muffins.
And, if you don't want to use brown butter, you can use regular butter, coconut oil, MCT oil, or ghee instead. Any of these oils will work well with my pumpkin spice muffins.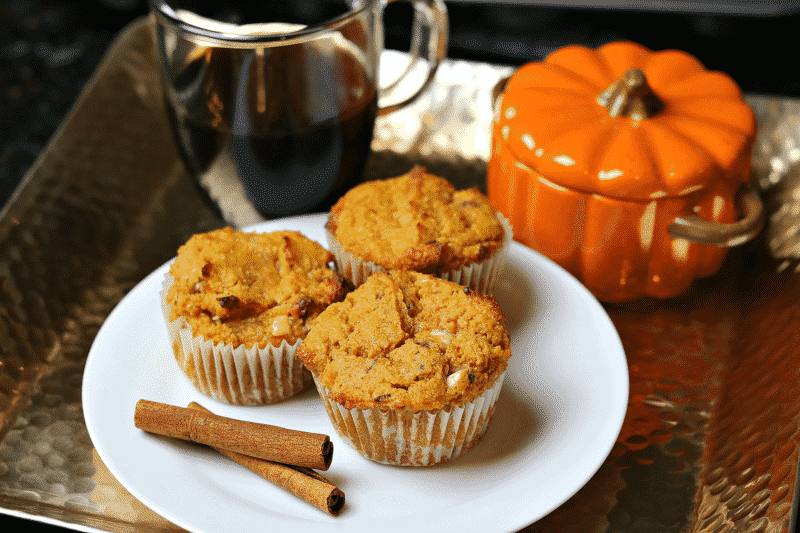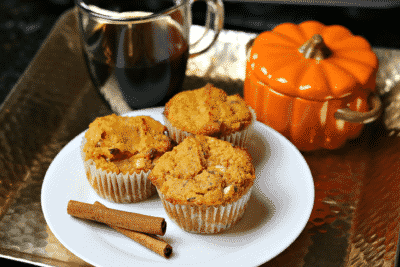 How to sweeten Sugar-free Pumpkin Muffins
I use Granular Monk Fruit Erythritol to sweeten the pumpkin spice muffins. It has a 1 to 1 ratio with sugar. This means if a recipe calls for 1 cup of sugar, I would use 1 cup of Granular Monk Fruit Erythritol.
If you don't have Granular Monk Fruit Erythritol, you can get it here, or you can use any of these sweeteners.
I recommend that you look for sweeteners that you look at the product's packaging to determine how much to use per cup of actual sugar. In this recipe, I'm using sweeteners that substitute exactly for regular sugar.
Some other keto-friendly sweeteners are:
Making Pumpkin Muffins Ahead & Storing them
One of the advantages of making pumpkin muffins is that I can make them on a Sunday for an easy, portable breakfast on the go all week.
After they cool completely, remove them from the pan and place them in an air-tight container. This will keep pumpkin muffins fresh all week.
You can also freeze these muffins for up to 4 months. Mine just never make it to that stage!
Tools I used to make Low Carb Pumpkin Muffins
As I mentioned in my keto baking recipes post, every good baker needs to have the right tools. To make these Keto Pumpkin Spice Muffins, I used the following tools. You can click any of them to learn more about them or get them: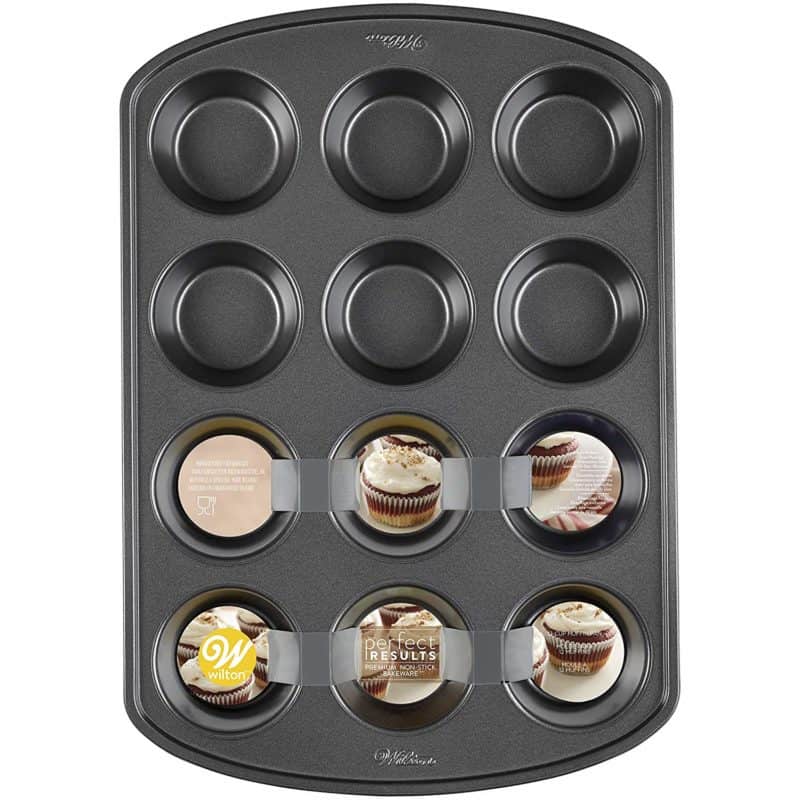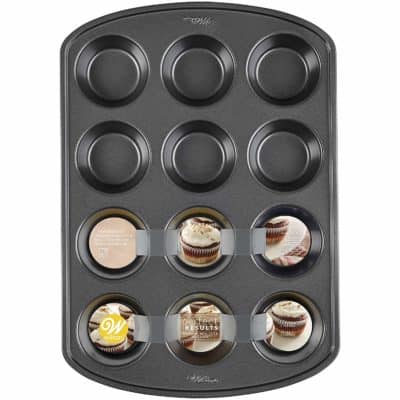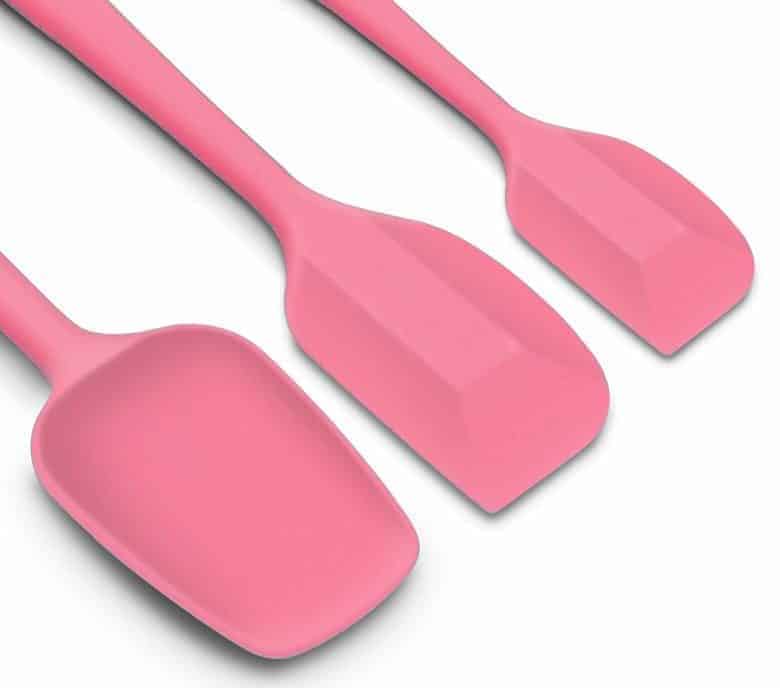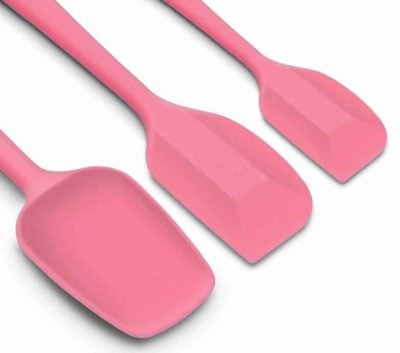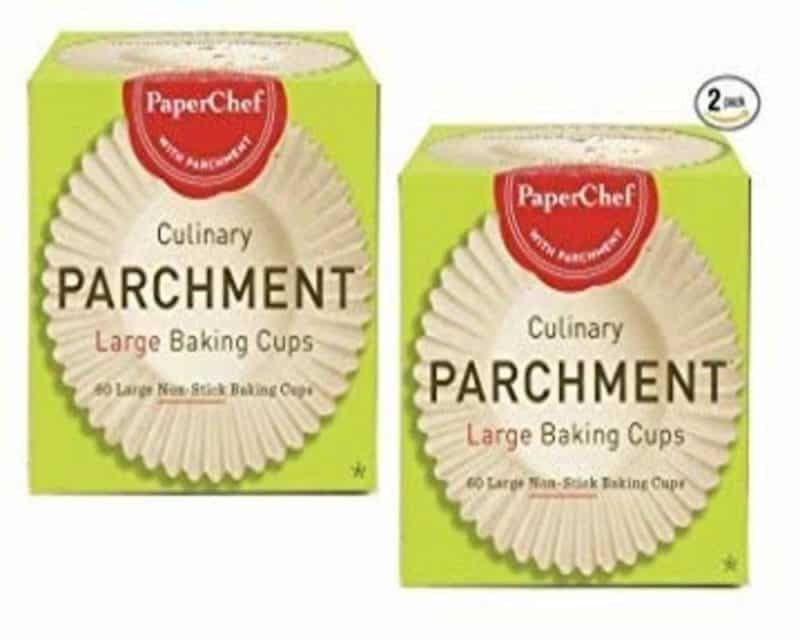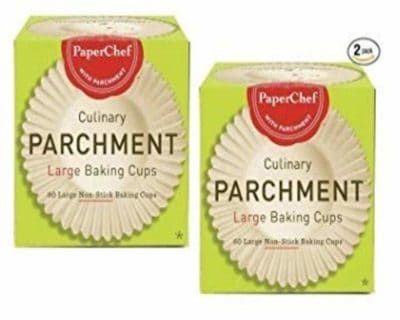 Other Low-Carb & Keto-friendly Pumpkin Spice Recipes
If you love everything pumpkin, there are some other keto pumpkin recipes you can try. Check out these recipes for more pumpkin related cooking:
Healthy Keto Pumpkin Pie Cheesecake Bars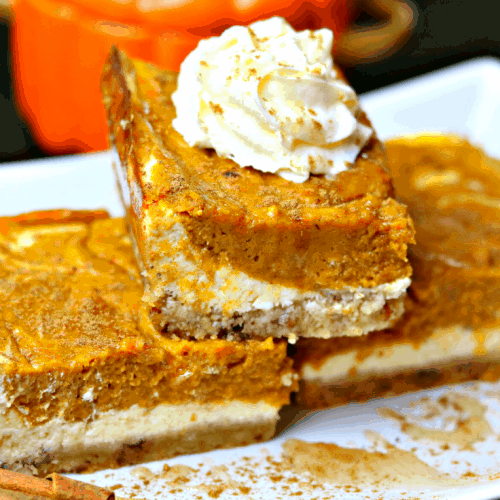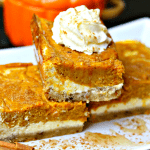 Keto & Low Carb Pumpkin Spice Latte
Low Carb Pumpkin Brandy Cheesecake
Pumpkin Swirl Cake w/ Pumpkin Glaze
No-Bake Pumpkin Cheesecake Dip w/ Low-Carb Cinnamon Sugar Tortillas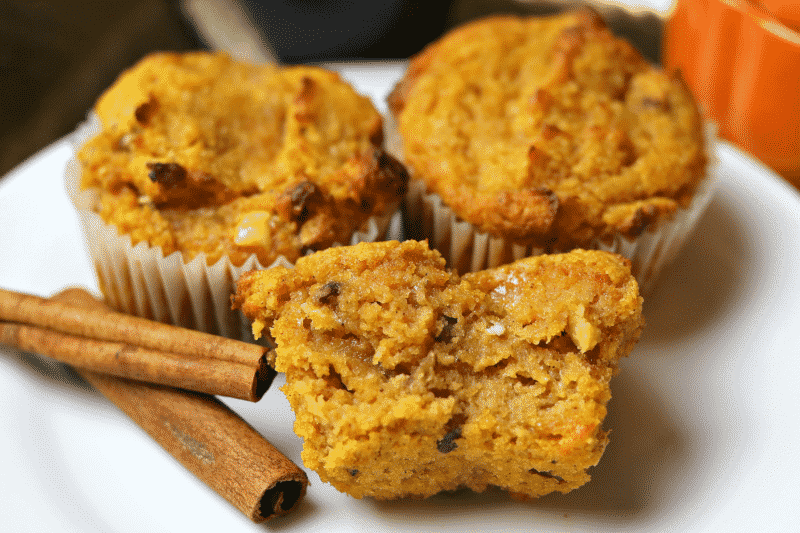 Fall in love with big fall flavors in these keto pumpkin spice muffins. These delicious low carb pumpkin spice muffins have all the cozy fall tastes you love with a fraction of the carbs. 
Want to share this recipe?
To spread the word about this recipe, please save it to Pinterest, share a link to it, or rate it if you loved it. Please do not copy & paste (or screenshot) my recipes to social media or other websites.
Instructions
Preheat your oven to 350 degrees

Mix the dry ingredients

Mix the wet ingredients

Use a spatula to combine

Add in optional mix-ins

Divide the batter into a lined muffin pan - you can also prepare a muffin pan by spraying it with coconut oil spray

Bake for 25-28 minutes, or until a toothpick comes out of the center clean
Recipe Nutrition Facts
Nutrition Facts
Low Carb & Keto Pumpkin Spice Muffins Recipe
Amount Per Serving
Calories 209
Calories from Fat 162
% Daily Value*
Fat 18g28%
Cholesterol 75mg25%
Sodium 200mg8%
Potassium 165mg5%
Carbohydrates 7g2%
Protein 6g12%
Vitamin A 2699IU54%
Vitamin C 1mg1%
Calcium 90mg9%
Iron 1mg6%
* Percent Daily Values are based on a 2000 calorie diet.
Did you make this recipe?
Share your photos & mention @DrDavinahS! I love seeing them!
Nutritional Disclaimer
The nutritional information comes from Spoonacular API, a database of food ingredients. The nutritional information for any recipe will vary based on the exact product you use and the brand. I do not include erythritol or sugar alcohols in the final carb or net carb count as it does not have any impact on my blood glucose levels. Before starting keto or a low-carb eating plan, you should consult your doctor. I am sharing my personal experiences and none of the information included in my recipes or throughout the site should be taken as medical advice.