My Homemade Ranch Seasoning recipe yields a classic ranch flavor while being both Keto and Whole30 friendly. This delicious ranch seasoning mix only has a handful of ingredients with none of the added ingredients that we don't want.
I love ranch seasoning. It's a classic flavor that goes well on so many foods like steak and chicken. It even tastes fantastic on roasted veggies.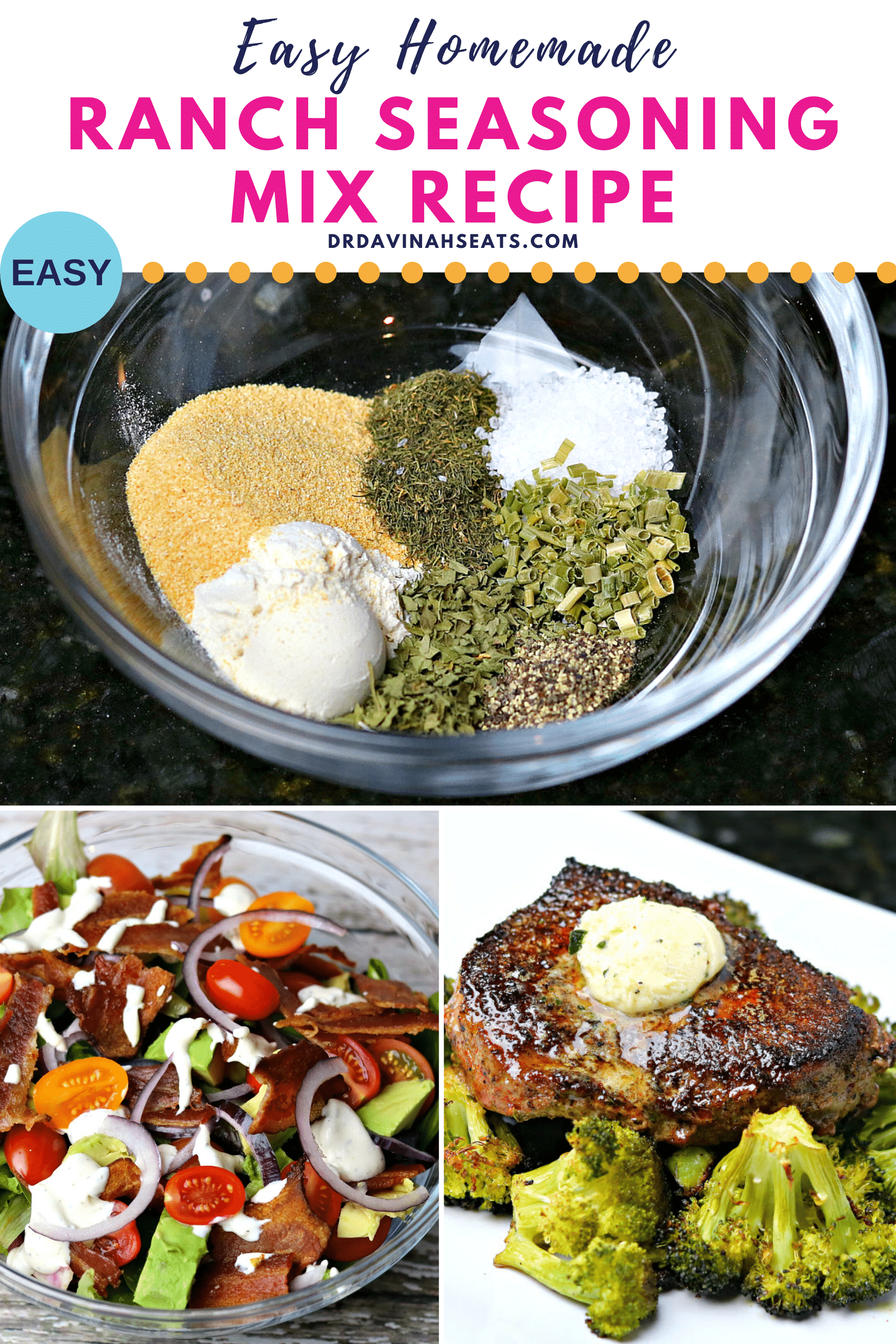 Ingredients in Homemade Ranch Seasoning
My homemade ranch seasoning is both keto and Whole30 friendly. It's not hard to make either. It has only 7 ingredients. You probably have most of them on hand, and any that you don't should be available at any local grocery store.
The spices you'll need include:
How to Make Ranch Seasoning Mix
With only seven dry ingredients, it is super simple and easy to make homemade ranch seasoning. All you need is a small bowl, measuring spoons, and a small spoon to mix it together.
To make the homemade ranch seasoning measure each spice and salt and add to a small bowl. Once they are all added, use a small spoon to mix the ingredients until they are well combined.
When mixed up pour the ranch seasoning mix into a small, clean mason jar. Or, you can use the ranch seasoning mix to make a homemade ranch dressing.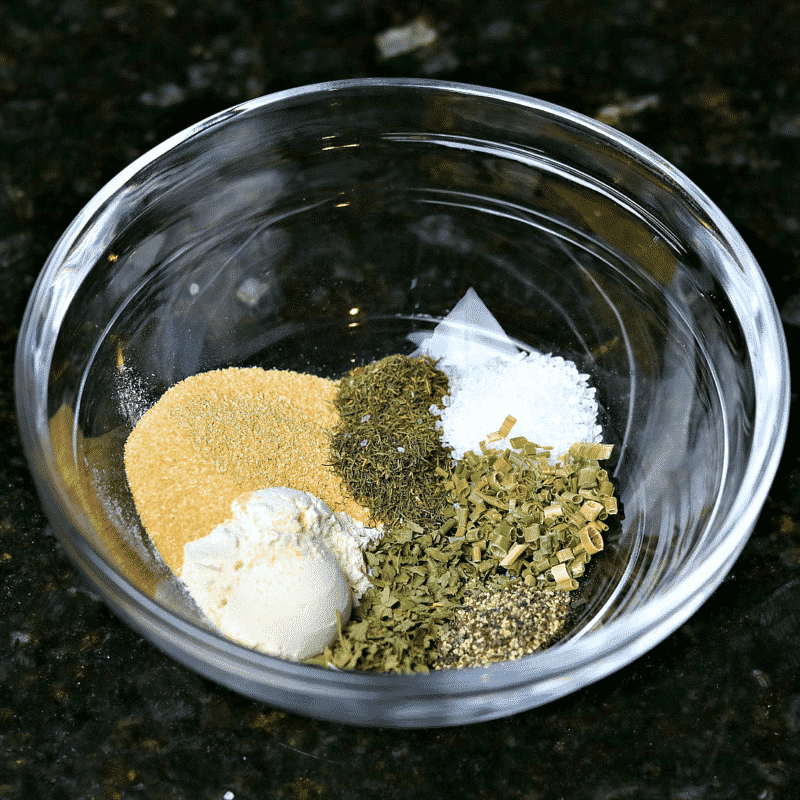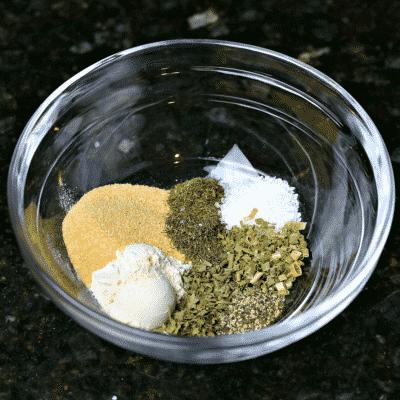 Homemade Ranch Seasoning Mix without Buttermilk
Some ranch seasoning recipes use buttermilk powder. However, buttermilk powder is not Whole30 compliant.
My recipe is both Whole30 compliant and dairy-free. And, it still has the delicious ranch taste you know and love.
How much ranch seasoning is in a packet
If you are following a recipe that calls for "one packet of Ranch seasoning" or "1 ounce of ranch seasoning" you'll need to know how much of my homemade ranch seasoning mix to use.
Though one packet may vary between brands, the conversion is 1 ounce = 2 tablespoons. So, if you are following a recipe that calls for 2 ounces of ranch seasoning, you would use 4 tablespoons of my ranch seasoning mix.
Use this ranch seasoning mix to make homemade ranch dressing
If you want a homemade ranch dressing recipe that you can use to dip your favorite chicken wings recipes like Oven-Fried Wings, you should check out my dressing post.
Besides this spice mix, you simply combine sour cream, mayo, and lemon juice in a small bowl. I pair it with my BLT Avocado Salad as a dressing. I also use it as a dip for my dry rub chicken wings.
How to make a ranch dip
Going to a get-together and need something tasty and keto-friendly to bring? You can use the homemade ranch seasoning mix to create a ranch dip.
To make a dip, all you need is:
¼ cup sour cream

1 tablespoon of homemade ranch dressing mix
Add both ingredients into a small bowl and mix until well combined. Chill in the refrigerator until ready to serve. Store it in an airtight container to bring to your get together or serve it to the kids as a snack.
Recipes that Use Homemade Ranch Seasoning
Looking for more ideas of what to use ranch seasoning with. Here are two more of my favorite recipes that use ranch seasoning: