This post may contain affiliate links to products I use and highly recommend. You can read my full disclosure here.
Click below to share this!
A recipe for fathead dough using almond flour, eggs, two kinds of cheese, and seasonings. Perfect for pizza, bagels, and Philly Cheesesteak pockets.

Why share a Keto Fathead Dough recipe?
I spent nearly a week trying to figure out how to find the company named "Fathead". From the pictures I saw on Instagram, they made an awesome looking low-carb dough that my Keto-friends were enjoying.
I realized after searching through the fathead hashtag, that fathead wasn't a company, but a recipe.
What is fathead dough?
Fathead Dough is a grain-free and low carb dough made out of mozzarella cheese, cream cheese, seasonings, eggs, and almond flour.
You can use fathead dough for pizza, bagels or my Keto Philly Cheesesteaks. You can use it to make desserts as I did for these Maple Pecan Cinnamon Rolls.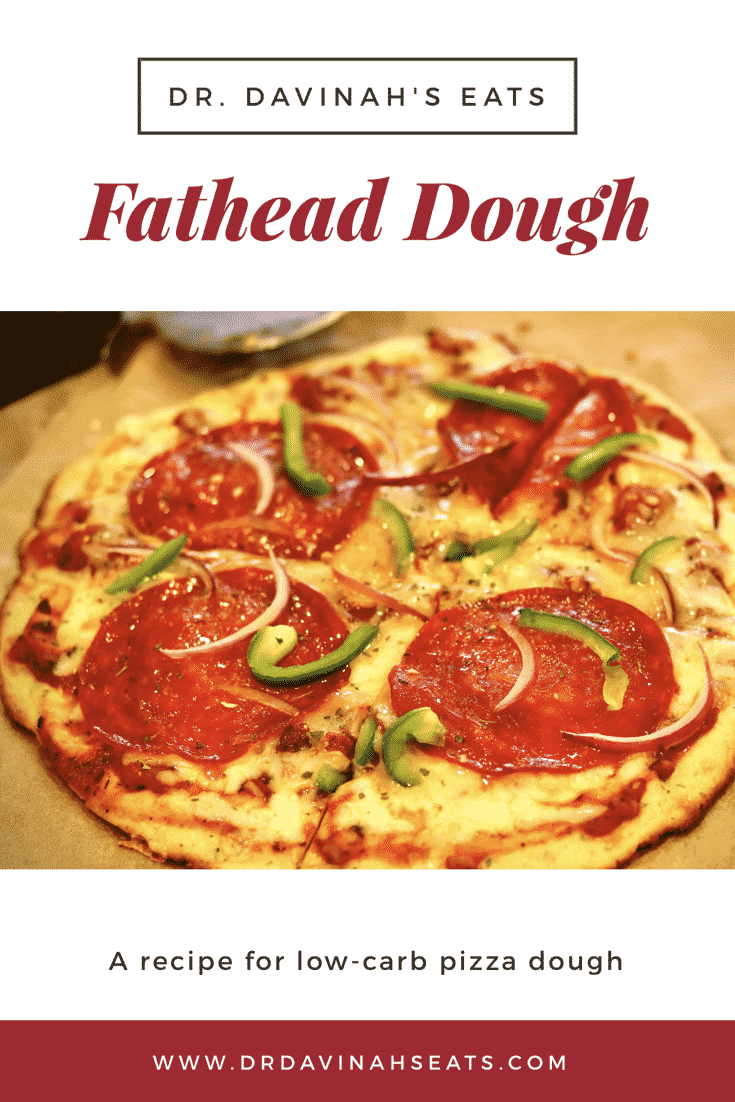 But…does it taste like cheese?
I'll be the first to admit that the ingredients in fathead don't sound all that appealing. In fact, one of the most asked questions that I get is whether it tastes like cheese.
Believe it or not, fathead dough doesn't taste like cheese. The included cheeses are so mild in flavor that they tend to take on the flavor of whatever you season it with.
If you haven't made fathead dough, I encourage you to because it is super versatile. It can also be made very quickly in a microwave.
I tested several of these recipes and almost gave up because mine smelled good but tasted bland! I tweaked and tweaked to get this delicious crust!

My dough is a bit sticky, what should I do?
All almond flours are not the same so it's possible to follow this recipe and get a sticky dough. When working with fathead dough, it's important for it to not stick to your hands or parchment paper. To troubleshoot the dough when it is sticky, simply add 1 tbsp of extra almond flour at a time until you can roll it out.
Other Keto Fathead Dough Recipes
You can use this dough to make pizza, but there are so many other options. Some dishes that you can create with fathead dough are below: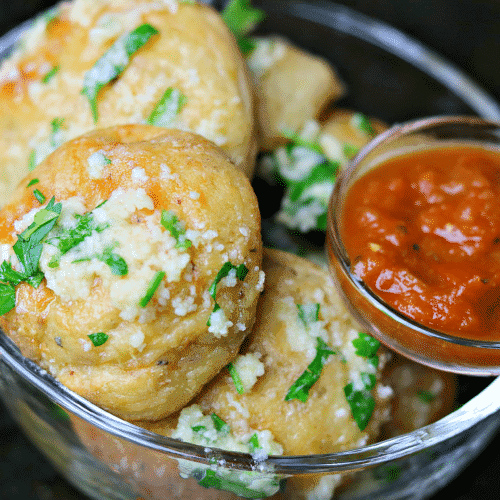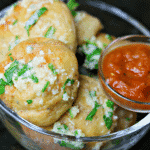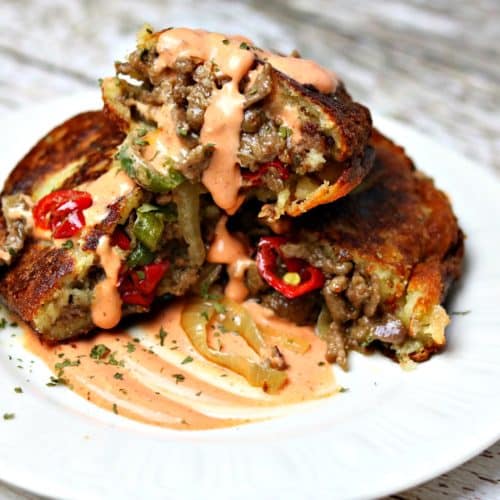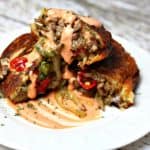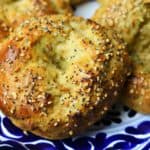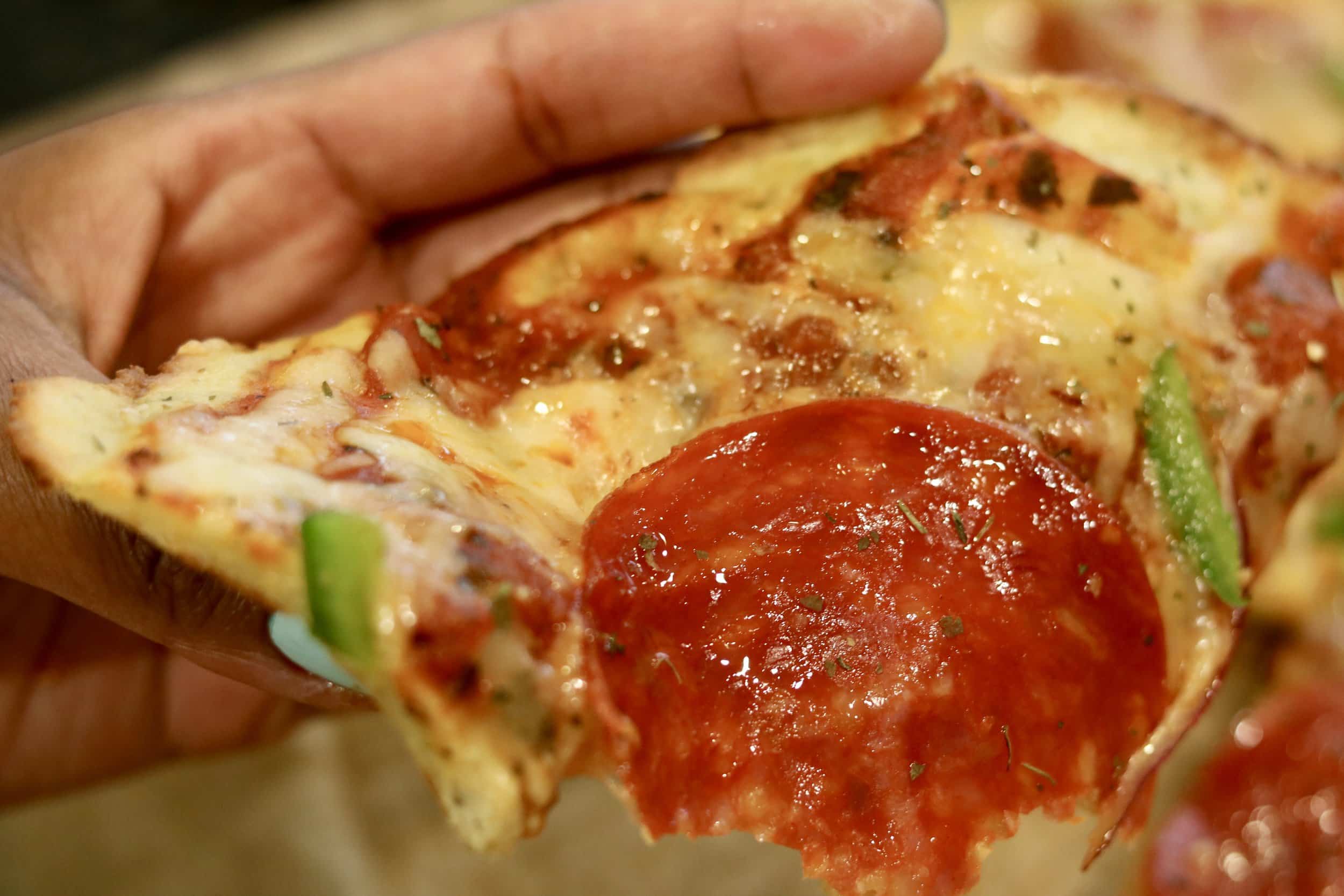 A recipe for fathead dough using almond flour, eggs, two kinds of cheese, and seasonings. Perfect for pizza, bagels, and Philly Cheesesteak pockets.
Want to share this recipe?
To spread the word about this recipe, please save it to Pinterest, share a link to it, or rate it if you loved it. Please do not copy & paste (or screenshot) my recipes to social media or other websites.
Instructions
Preheat your oven to 425 degrees

Add mozzarella and cream cheese to a medium sized microwave safe bowl

Heat the cheese for 45 seconds

Use a mixing spatula to give the cheese a quick mix

Heat the cheese mixture again for 45 seconds

Add seasonings to the cheese and use the spatula to incorporate

Add egg and almond flour

Continue to fold the mixture together with the spatula until it looks like a lightly yellow ball of dough (4-5 minutes)

Add the dough to a parchment lined baking sheet.

Cover the dough with another slice of parchment paper and use your hands on a rolling pin to roll the dough thin

Remove the top layer of parchment paper and poke holes in the rolled dough with a fork

Bake in the pre-heated oven for 5-6 minutes (the bottom should be golden)

Add toppings and cook for an additional 5-6 minutes (the cheese needs to melt)

You can pair this crust with my other low-carb pizza recipes (Big Daddy & Buffalo Chicken).
Recipe Nutrition Facts
Nutrition Facts
Fathead Pizza Dough
Amount Per Serving
Calories 310
Calories from Fat 225
% Daily Value*
Fat 25g38%
Cholesterol 89mg30%
Sodium 1487mg62%
Potassium 66mg2%
Carbohydrates 6g2%
Protein 16g32%
Vitamin A 535IU11%
Calcium 280mg28%
Iron 1.3mg7%
* Percent Daily Values are based on a 2000 calorie diet.
Did you make this recipe?
Share your photos & mention @DrDavinahS! I love seeing them!
Nutritional Disclaimer
The nutritional information comes from Spoonacular API, a database of food ingredients. The nutritional information for any recipe will vary based on the exact product you use and the brand. I do not include erythritol or sugar alcohols in the final carb or net carb count as it does not have any impact on my blood glucose levels. Before starting keto or a low-carb eating plan, you should consult your doctor. I am sharing my personal experiences and none of the information included in my recipes or throughout the site should be taken as medical advice.