This post may contain affiliate links to products I use and highly recommend. You can read my full disclosure .
If you love snacks as much as I do, then you know that potato chips may be one of the toughest foods to live without. And, as I shared in my keto candy and soda alternatives posts, the good news is that you don't have to live without them! In this post, I'm sharing 10 of my favorite low-carb chips. You'll notice that it includes a mix of options, including several pork-free choices.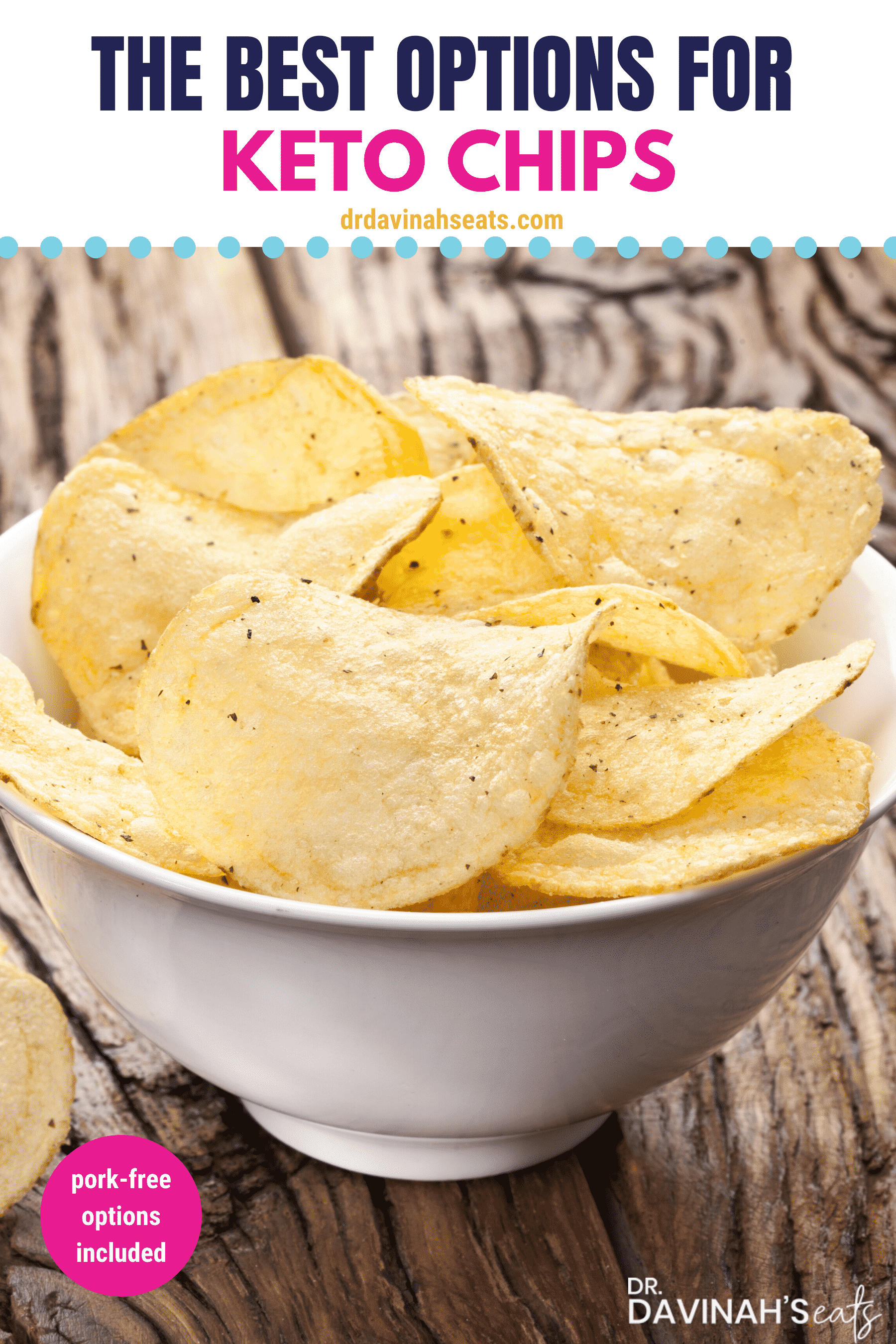 Why share low-carb alternatives for potato chips?
Giving up salty, crunchy snacks is one of the more challenging aspects of eating low carb. If you've been craving salty snacks, I want you to know that you aren't alone. These low carb chip substitutes are delicious and satisfying, making it that much easier to stick to your eating plan.
Can you make low-carb alternatives for potato chips at home?
This post focuses on low-carb chips that you can buy online and at the store. But, you can absolutely make keto-friendly chips at home.
If you prefer to make your food from scratch, this popular recipe for home-made keto tortillas is one great option. Plus, they're only 2.6 net carbs per serving.
10 of the Best Keto & Low-Carb Chips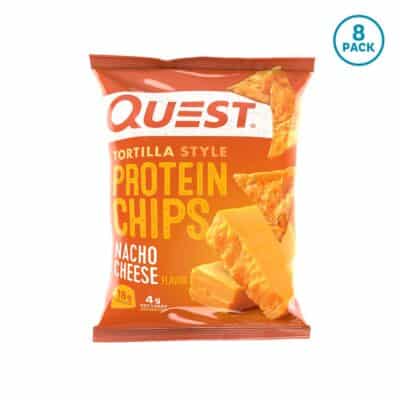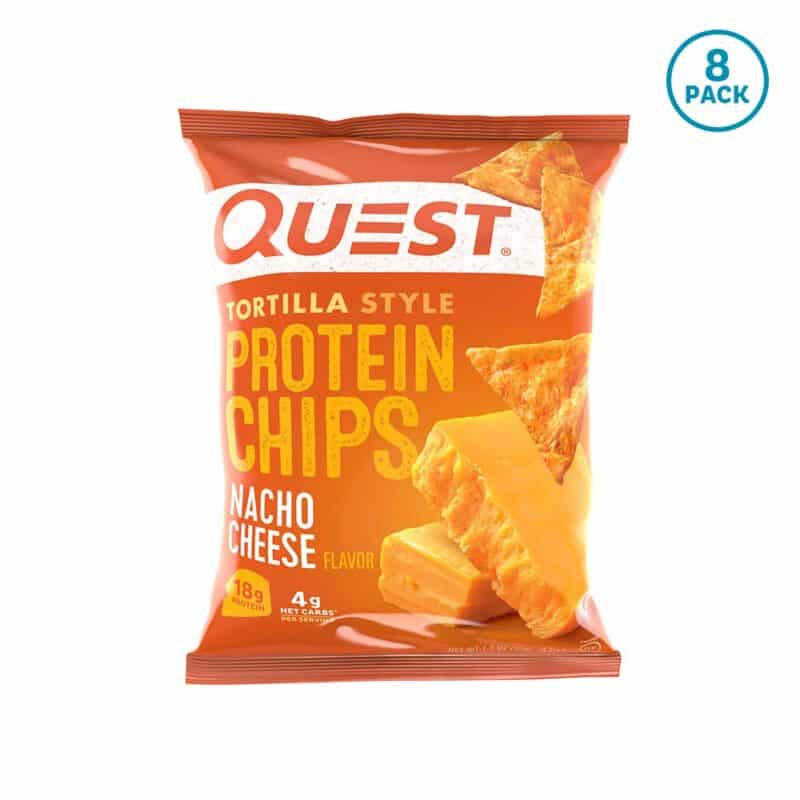 Almost every Keto fan knows all about Quest Protein Chips, for good reason. These absolutely scrumptious nacho cheese tortilla-style chips are loaded with eighteen grams of protein, but only four net carb grams. Tasting every bit as crispy, cheesy, and delicious as their high carb alternatives, you'll be happy you bought an 8-pack!
Besides Nacho, these come in other Doritos-style flavors like Taco, Cool Ranch and Chili Lime.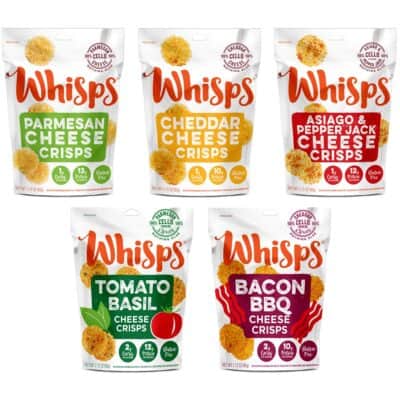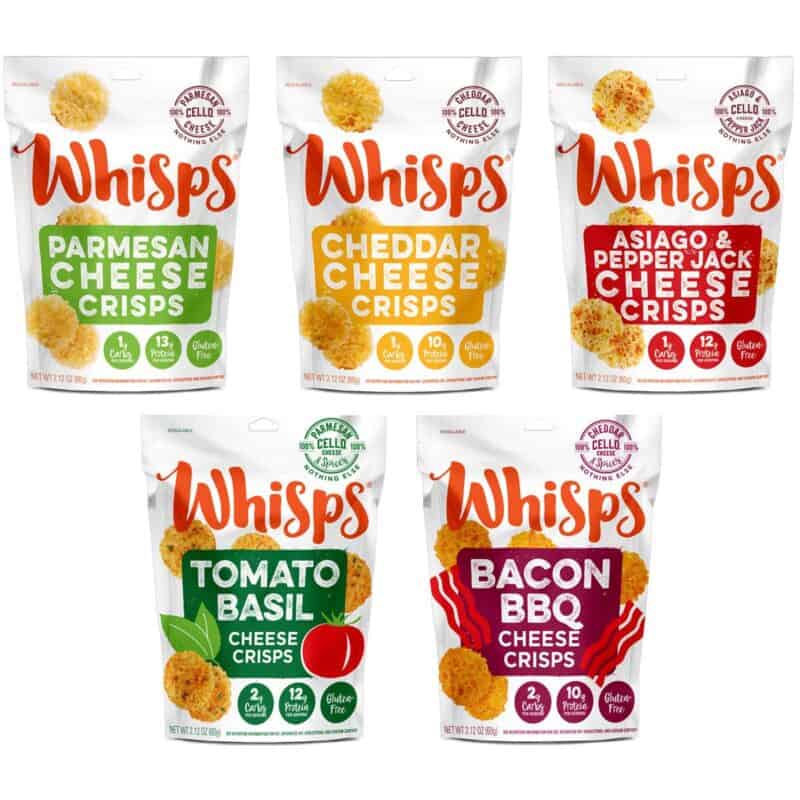 These amazing low carb snacks are 100% cheese. And with flavors like Bacon BBQ, Tomato Basil, and all your cheesy favorites, they are completely irresistible, too.
Available in a handy 5-pack of assorted flavors, these delicious Whisps make a great side for lettuce wrap sandwiches. They are also great as a crouton replacement in salads and as a topping for soup!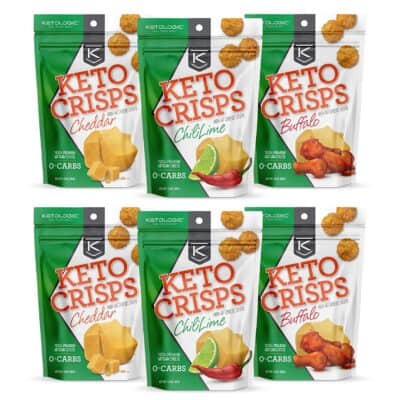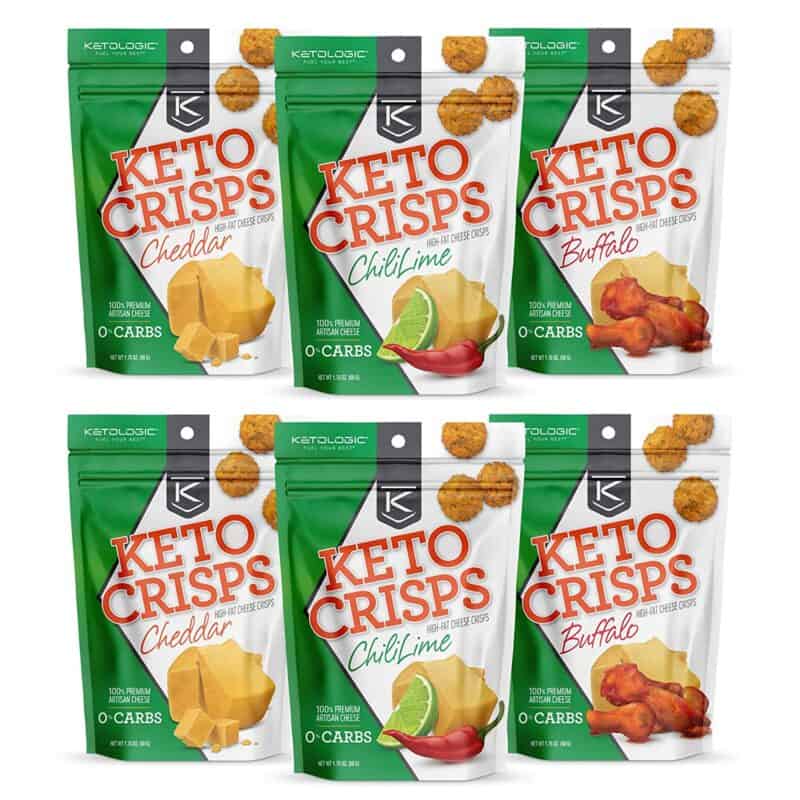 If you love chips made from 100% cheese, Keto Crisps have it all going on. This 6-pack of low carb chips offers enticing flavors like Chili Lime and Buffalo in addition to some straight-up cheddar. Crispy, cheesy, and delicious, these Keto Crisps are a great addition to your favorite meals.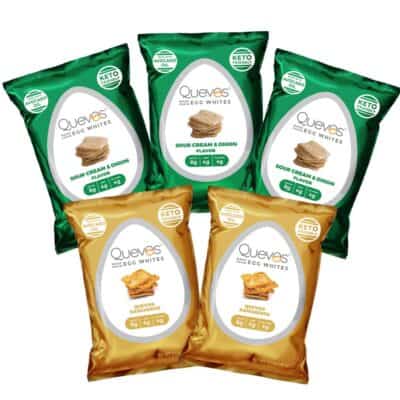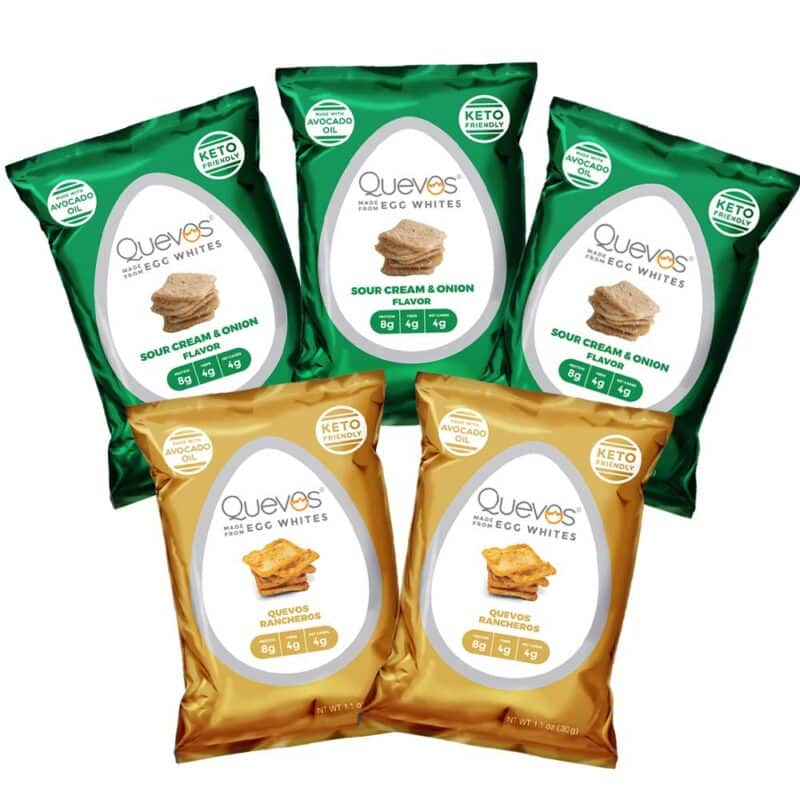 Looking for the perfect low-carb chips but have a difficult time with cheese? These Quevos keto chips are made with egg whites, only have four net carbs per serving, and come in flavors like Sour Cream and Onion and "Quevos Rancheros". Whether you feast on these chips as a stand-alone snack, a side dish, or incorporate them as a garnish over your favorite foods, you can do it guilt-free!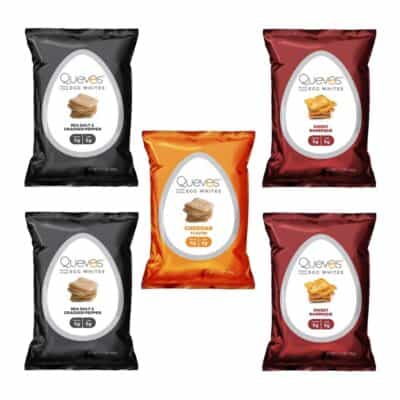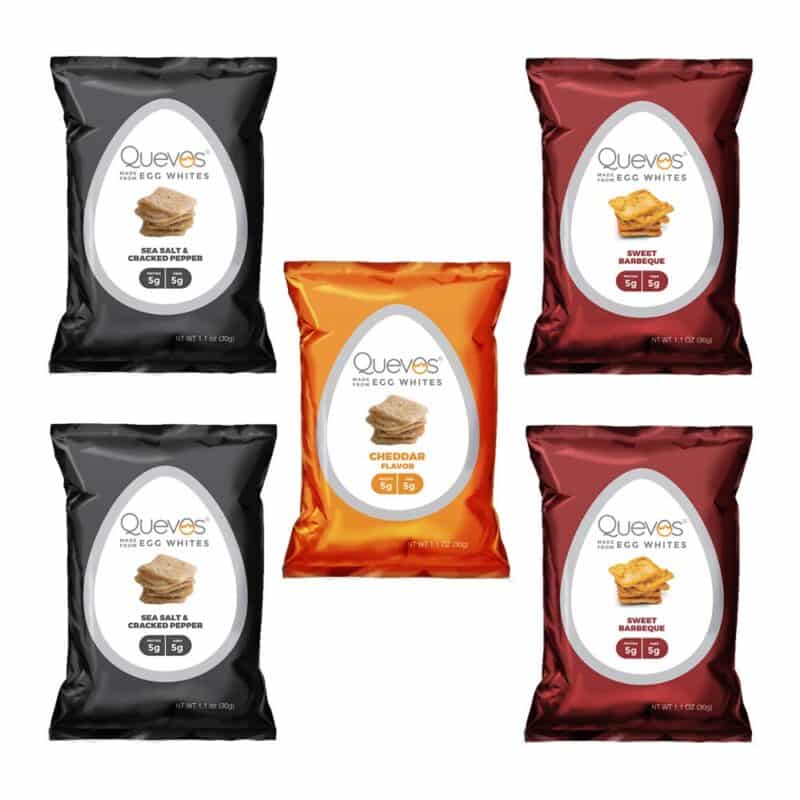 Keeping up with the Quevos love, I'm sharing this variety pack too! This 5-pack of Quevos keto chips comes in irresistible flavors like Sea Salt & Cracked Pepper, Cheddar, and Sweet Barbeque. When I first tried Quevos, I got this variety pack and the one above to try all of the flavors before choosing favorites.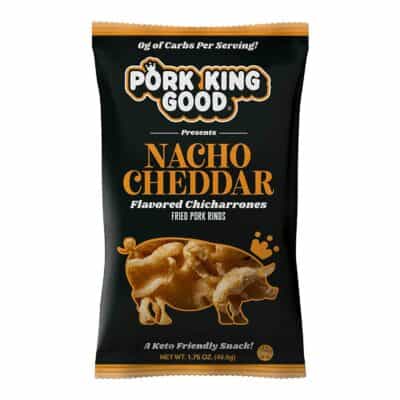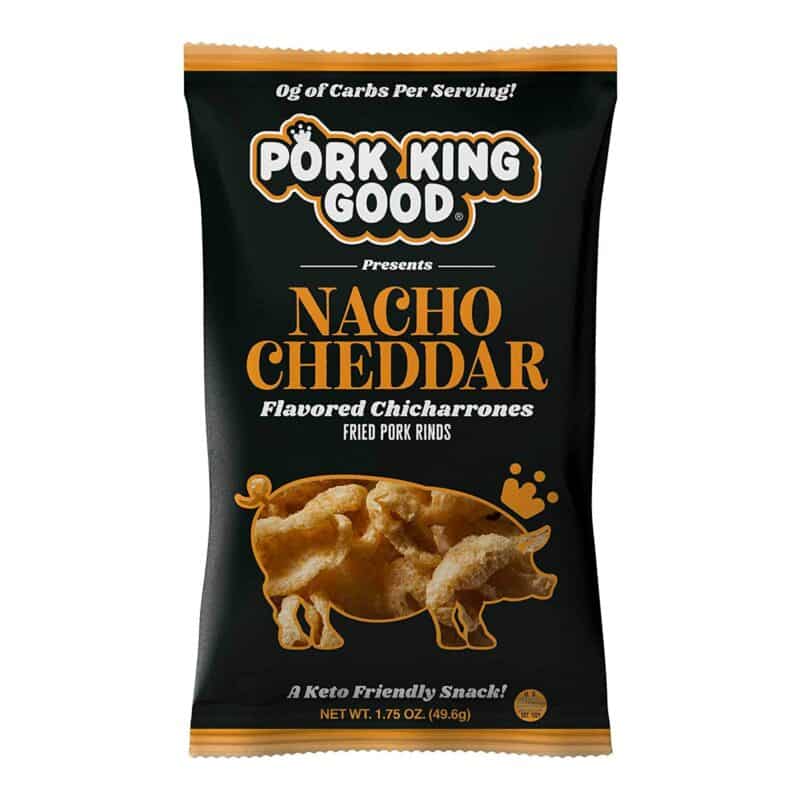 Chicharrones, or pork rinds, are very popular with low carb dieters. Crispy and delicious, they are also naturally low carb and high in protein. These Pork King Good pork rinds are Nacho Cheddar flavored and are so good, you'll be tempted to add them to every meal! My husband says that this flavor is the best he's tried!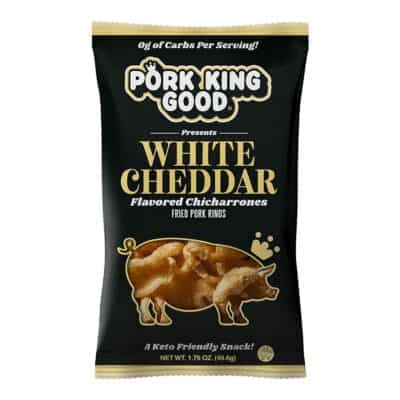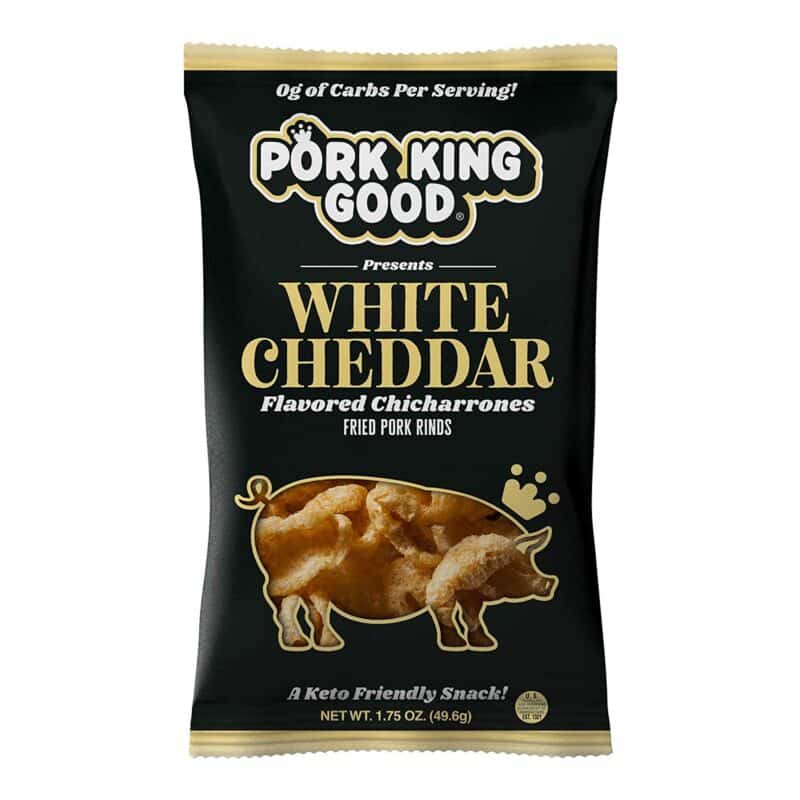 If you love pork rinds but get tired of choosing between plain or spicy, you'll want to check out these Pork King Good White Cheddar flavored chicharrones. Rich in flavor and completely guilt-free, this 4-pack of pork rinds add wonderful crunch and flavor to your favorite meals. Your search for low carb chips is over!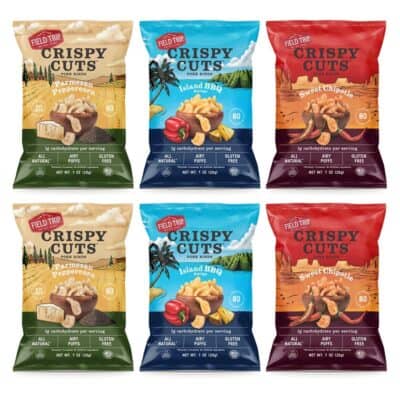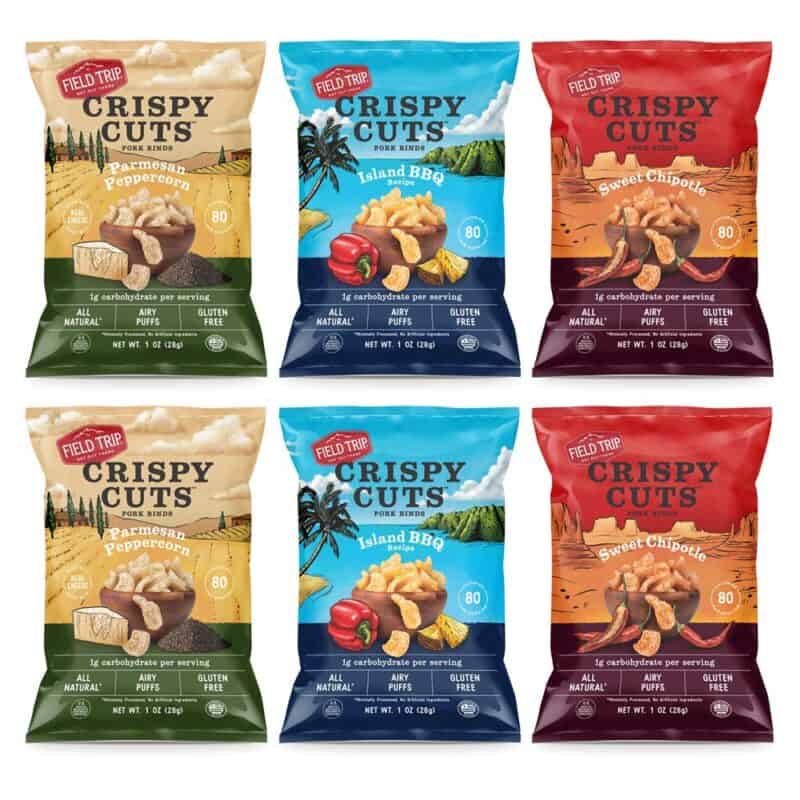 Another wonderful option for folks who love pork rinds, these Crispy Cuts pork rinds are wonderful low carb alternatives for chips. This 6-pack assortment features flavors like Island BBQ and Sweet Chipotle, proving that giving up carbs does not mean that you have to give up on flavor!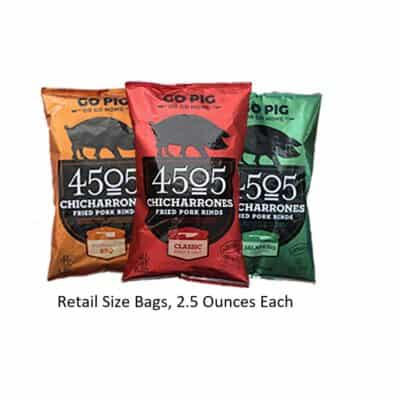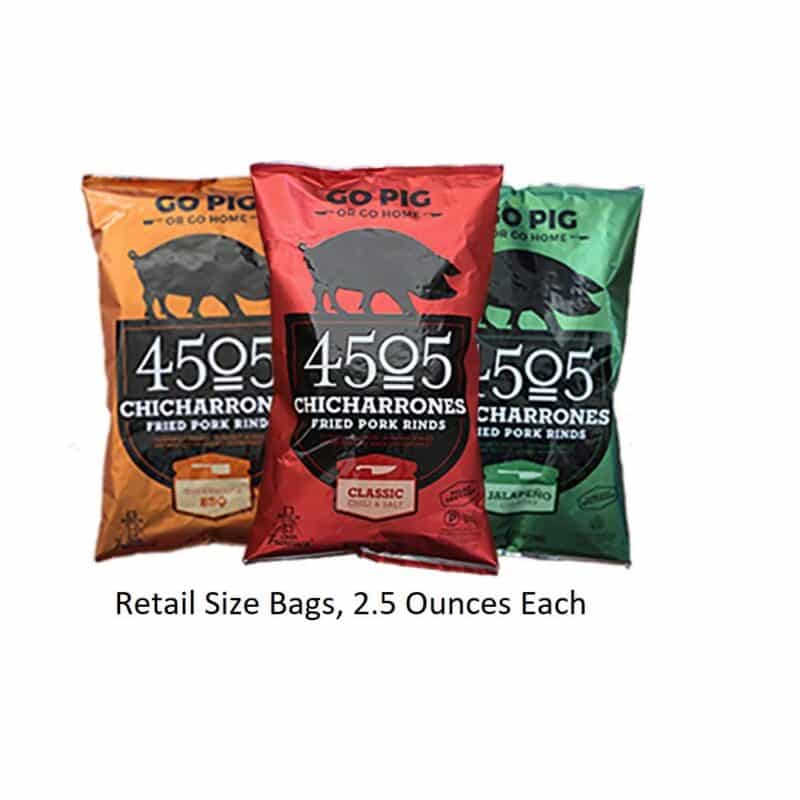 4505 Chicharrones are another pork rind option. Compared to the ones above, they come with new flavors like Chili & Salt, Jalapeno Cheddar, and Smokehouse BBQ. Some also enjoy that 4505 pork rinds come from pork that was humanely raised with no added antibiotics or hormones.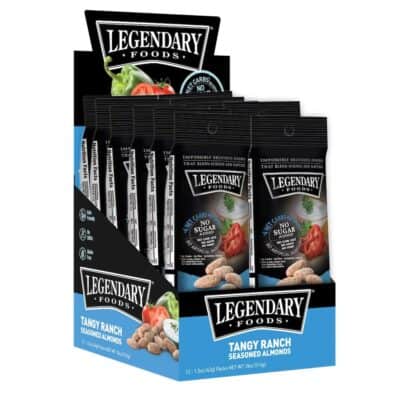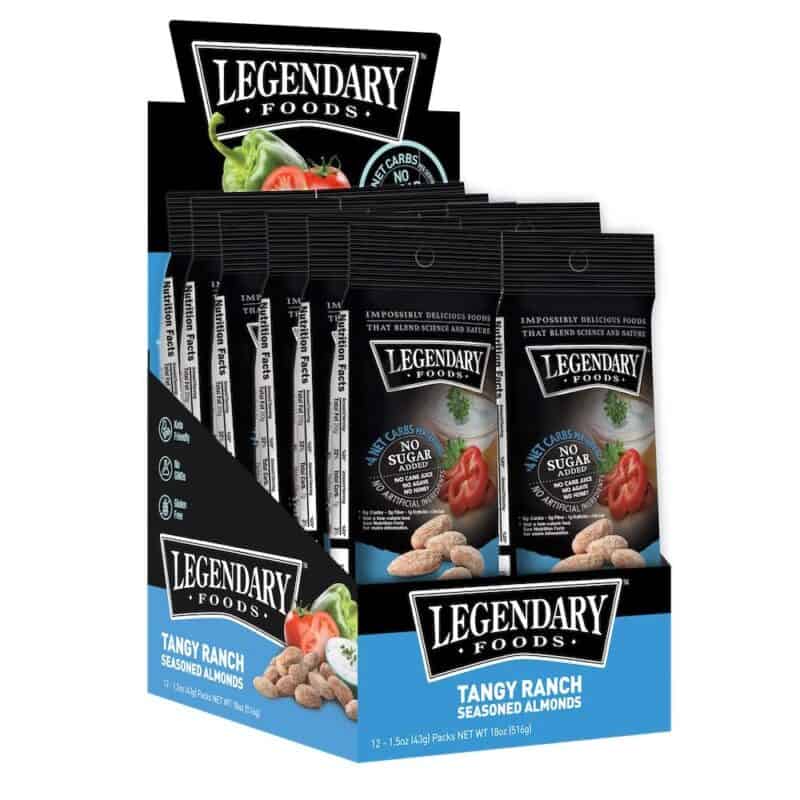 Sometimes the best low carb alternatives for chips aren't chips at all – but rather: nuts. These Legendary Foods Tangy Ranch seasoned almonds are a perfect example. Crunchy, flavorful, and satisfying, these almonds deliver 4 net carbs per serving and are a wonderful snack or crunchy addition to salads and other foods. I added this here because the ranch flavor is so bold that you won't even miss it on chips.