This post may contain affiliate links to products I use and highly recommend. You can read my full disclosure .
Nuts and keto nut butter add variety and nutrition to your keto lifestyle. These tasty treats are completely enjoyable to eat and provide you with energy for hours. Creamy, spreadable, and delicious, there is no wrong way to enjoy a good nut butter. Spread some on morning chaffles, dip berries in it, or use your favorite low carb nut butter in your next batch of fat bombs.
I put together a list of some of the best keto nut butter options that I've found. Naturally sweetened and made with quality and care, you will find a nice variety in various flavors. I hope you will find at least one option to add to your day!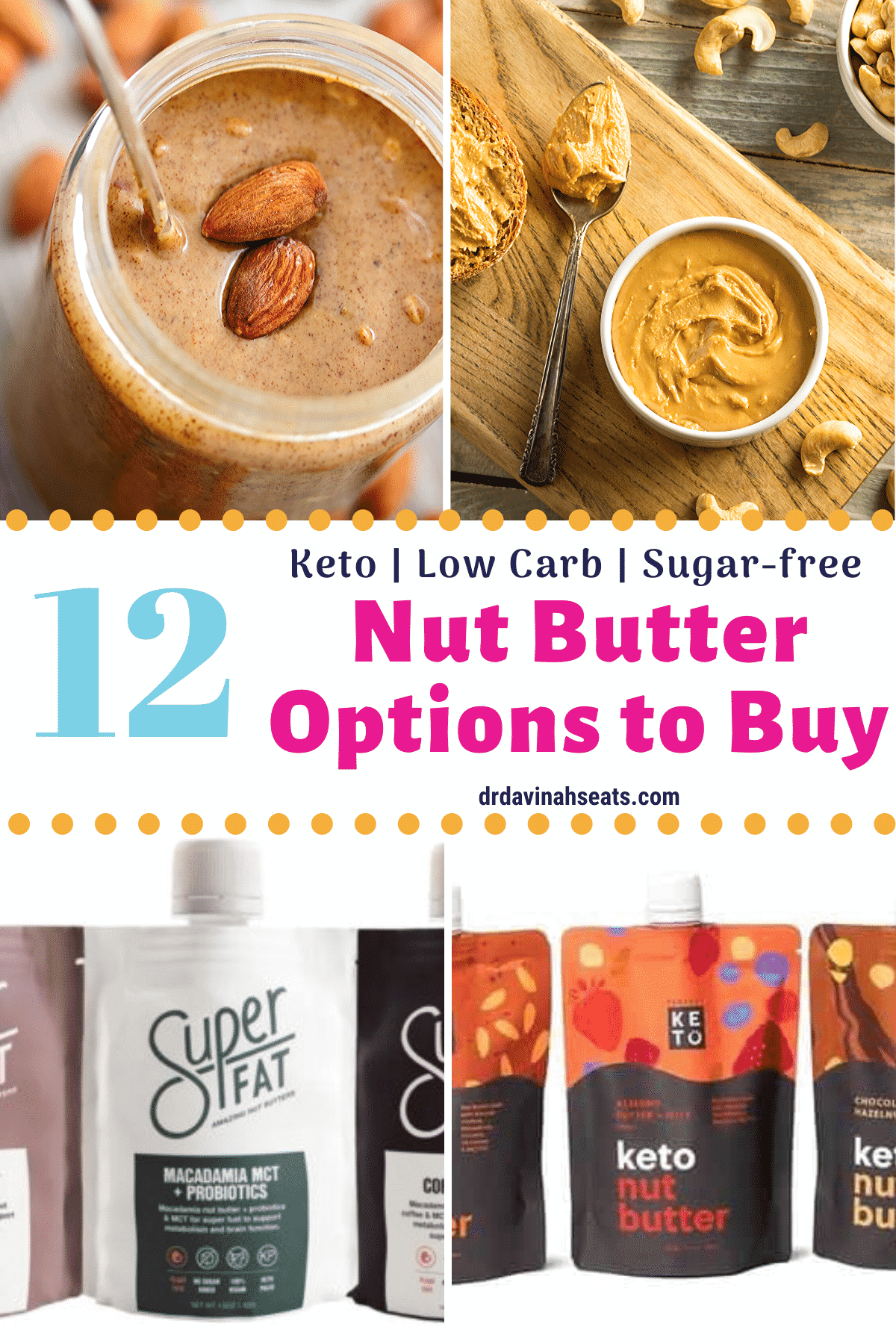 What kind of nut butter is best on keto?
When choosing nut butter, look for brands that have no added sugar of any kind, particularly corn syrup. Look closely at your labels when comparing brands to find ones that are lower in carbs and higher in fiber – making their overall "net carb" total as low as possible.
Why do people eat nuts on a ketogenic diet? What are the benefits?
Seeds and nuts are a wonderful source of healthy fats, protein, fiber, and other important nutrients. Not only that, but they also offer variety and flavor, making your low carb or keto diet easier to follow.
What nuts are best for a low-carb diet and keto?
The healthiest nuts to enjoy on your low-carb or keto diet are nuts that are flavorful and lower in carbs. Some of the best are macadamia nuts (which are very high in fat), walnuts (low in carbs and packed with nutrients), and almonds (low in carbs, high in protein, and very versatile).
Peanuts on Keto?
Peanuts are actually a legume, rather than a nut. Overall, they are a healthy snack, providing protein and other nutrients. They are also rich in antioxidants.
Personally, I love peanuts and peanut butter so I enjoy it on my own journey. In fact, I have several peanut butter dessert recipes like keto peanut butter cookies, snickers peanut butter cheesecake, and chocolate peanut butter ice cream.
However, peanuts are a bit higher in carbs than many tree nuts. Not only that, but many people are also either allergic to them, or simply find peanuts to be a little "unkind" to their digestive system.
Ultimately, the decision is one that only you can make for yourself.
How can you use nut butter as part of a keto & low-carb lifestyle?
Nut butter is filling, satisfying, and delicious. Enjoy them as a snack or a light meal. For example, some people enjoy nut butter with vegetables like celery or low carb bread and crackers.
You might also simply enjoy a serving of nut butter when you are needing a little bit of extra fuel to get you through your day.
Nut Butters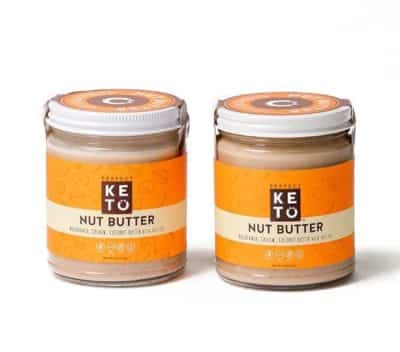 Perfect brand Keto Nut Butter is a tantalizing combination of hazelnuts, coconut, almonds, cashews, and more. Sweet, creamy, and full of healthy fats, it satisfies on every level. Great for spreading on vegetables or other keto-friendly snacks!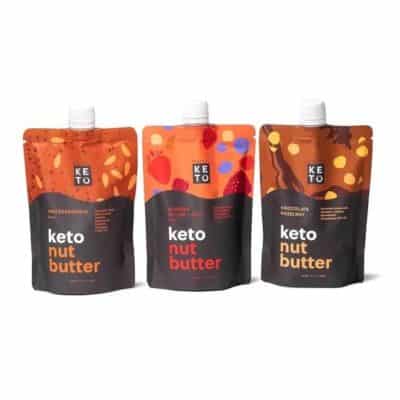 These packets of Perfect brand Keto Nut Butters are so sweetly delicious, you'll probably feel like you're cheating when you eat them. The handy pouch is resealable and perfect for people on the go. Take it along with some of your favorite keto protein bars for a quick and tasty snack at any time!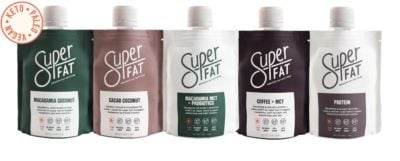 SuperFat sounds like the name of a superhero, and in some ways, that's just what this keto nut butter is. Tasty, creamy, and high in fat and protein, these packets of nut butter are easy to carry in your pocket or bag, providing you a keto-friendly snack anytime you need it!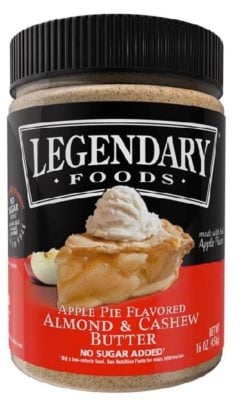 If you've been missing apple pie on your keto diet, you 'll want to take a look at this Apple Pie Almond and Cashew Nut Butter. This stuff sounds scrumptious – creamy and filled with bits of apple and swirls of cinnamon. I bet this would taste amazing on a sweet version of fathead dough (think the dough you use to make keto cinnamon rolls) or similar keto baked treat!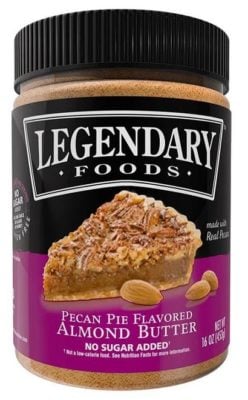 Pecan pie is one of the most incredible desserts on the planet, and completely incompatible with a keto way of eating. But this pecan pie flavored almond butter can really help. It's creamy and full of all those sweet flavors and bits of pecan we all love. To me, this nut butter just begs to be put into all kinds of keto dessert recipes!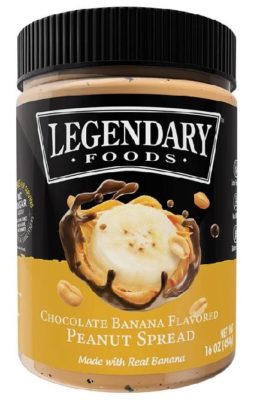 Did you grow up eating peanut butter and banana sandwiches or bananas drizzled with chocolate? Now you can get the best of both worlds in a peanut spread that won't blow your keto diet. I bet this would taste fantastic drizzled all over some keto vanilla ice cream!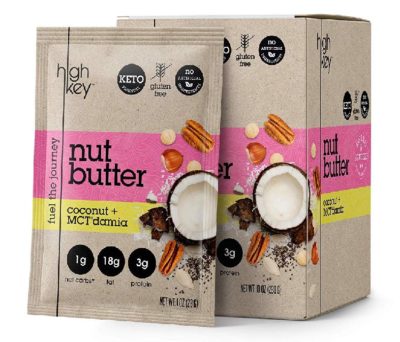 These HighKey nut butter snacks are only one carb per serving and are total satisfaction. Made from a combination of nuts, including macadamias and pecans, the high fiber protein and fat provide you with energy while on the go. Each box contains ten individually wrapped servings so you have a snack with you whenever you need one.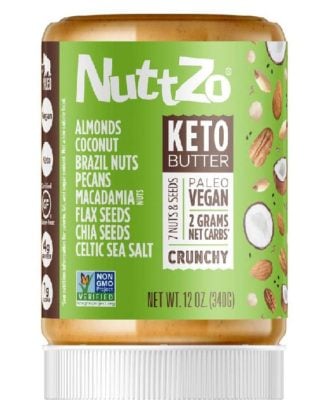 Do you prefer your nut butter on the crunchy side? Then, you'll love this NuttZo brand Keto Butter. This delicious nut butter is made up of seven different nuts and seeds, including macadamias, almonds, chia, and flax seeds. This crunchy snack is perfect for eating by the spoonful or spreading on celery and other low-carb snacks!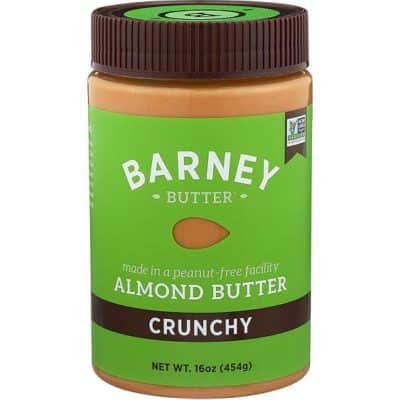 If you prefer your keto nut butter on the crunchy side but like to keep things simple, this Barney Almond Butter is worth a look. There's nothing fancy or complicated about this tasty low carb nut butter. It's just pure delicious enjoyment, ready to be enjoyed in all your favorite ways!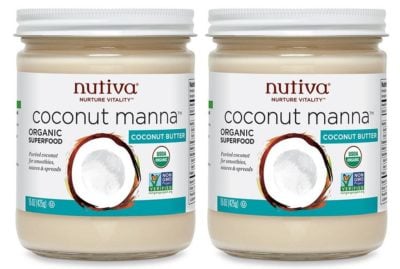 You probably already buy coconut oil for cooking, but this coconut butter is a whole other thing. This stuff is creamy, naturally sweet, and perfect for adding to smoothies, sauces, and dessert recipes. Rich, silky, and completely decadent – once you try this you may wonder how you ever lived without it.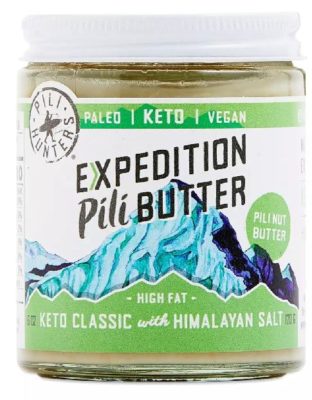 The pili is a tree nut from the Philippines and it has quickly earned the reputation as the most buttery nut in the world. Each serving of this scrumptious pili nut butter is low in net carbs, high in fat and a great source of protein and other vital nutrients.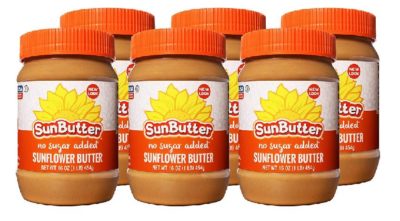 If you love nut butter but have food allergies to contend with, this sunflower seed butter might be the perfect answer. Made in a nut-free facility, it is also free of milk eggs, wheat, and other common allergens. Best of all, it tastes great and has 7 grams of protein!