This post may contain affiliate links to products I use and highly recommend. You can read my full disclosure here.
Click below to share this!
You may have noticed that many keto chicken wing recipes don't contain a lot of sauce! The reason is that most sauces like BBQ are not low carb. In fact, one of my favorite brands has 15g net carbs per serving, including 11g of sugar! That's almost a day's worth of carbs (if you follow traditional keto macros) and that's only for 2 tablespoons. Who in the world has only two tablespoons of sauce? So, one way to solve this problem is to have sauce-less or buffalo wings. While I get it, the reality is that one can only have so many dry-rubbed or hot wings before things get a bit boring. So, in this post, I rounded-up a collection of 10+ saucy keto wing recipes that include no sugar added and low carb chicken wing sauces. The recipes include everything from Keto "Honey" Sriracha to Crispy Mexican-Inspired wings. Plus, I include tips and resources for making these in the oven, air fryer & the instant pot.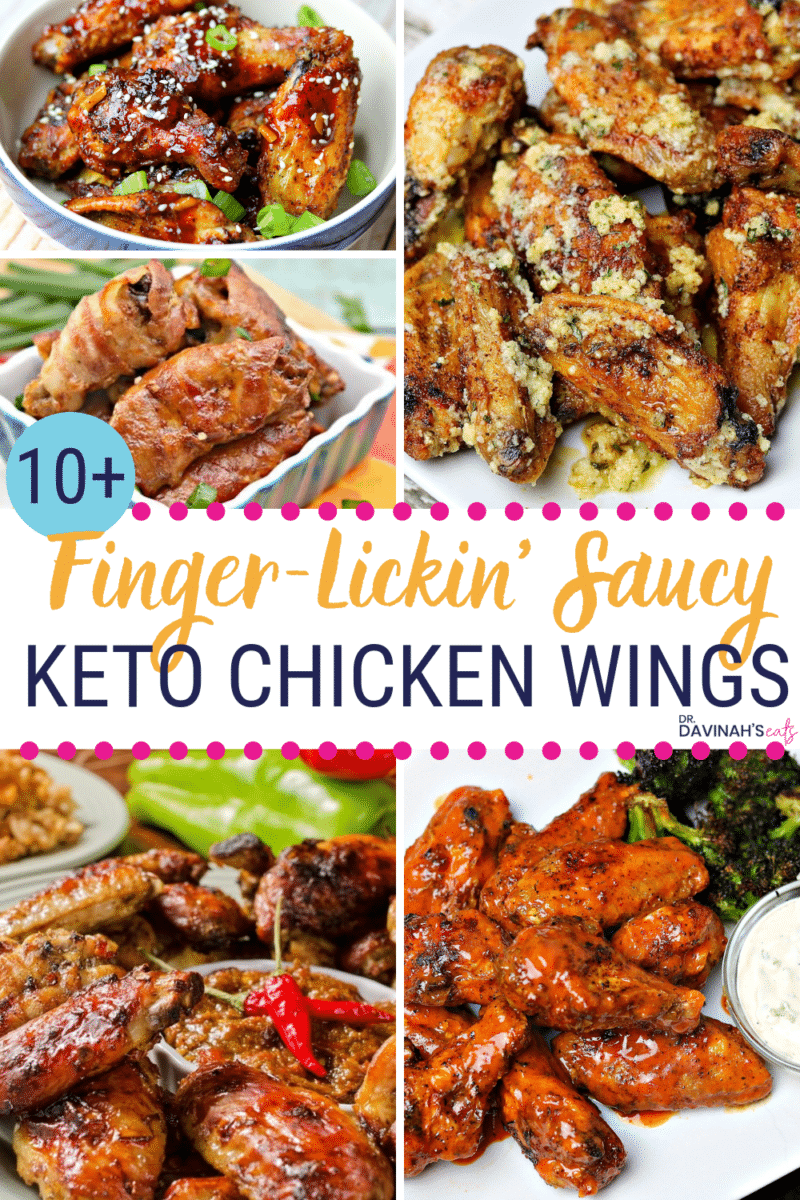 What keto & low carb wings are included in this guide?
Keto "Honey" Sriracha Chicken Wings

Nando's Chicken Wings

Air Fryer Garlic Parmesan Wings

Mexican Inspired Chicken Wings

Asian Sticky Wings

Thai Red Curry Wings

Easy Baked Teriyaki Wings

Air Fryer Buffalo Wings

Orange Harissa Chicken Wings

BBQ Bacon Wrapped Keto Chicken Wings

Instant Pot Piri Piri Wings
Why are keto folks so fascinated with chicken wings?
#WingWednesday (or wing every day!) is super popular for people in the keto community. As you might know, keto is low carb, moderate protein, and high fat.
So, chicken wings are kind of a perfect choice. In fact, according to this food counter, a typical serving of chicken wings (~5 wings) with the skin has 39g of fat. Chicken wings also have 0g of carbs so it seems like a win-win in terms of flavor and natural fats.
Why make saucy low carb wings?
When I first started following keto, I had trouble finding wings with sauce. It seemed that the only options were chicken wing staples like Buffalo Wings & Garlic Parmesan.
As a chicken wing connoisseur of sorts (I've tried lots of wing flavors), I wanted to have more options. This meant that I'd have to overcome one of the most common challenges for keto saucy wings: finding or creating chicken wing sauces that are low carb and sugar-free.
How can they be crispy and saucy without being soggy?
I am one of those people who orders her wings "extra crispy". For me, having a crispy wing is necessary to hold up against the sauce. My strategies for having crisp chicken wings are:
Use Baking Powder
When it comes to crispy chicken wing skin that doesn't take forever at a bazillion degrees in the oven, you have to use baking powder. Baking Powder actually causes a reaction in the wing skin that forces the skin to rise, bubble and crisp. I find that one tablespoon of baking powder per lb of meat (~12 wings) is a good rule of thumb.
Serve immediately
After you've gotten your wings perfectly crispy, the best way to make them soggy is to let them sit in a bowl of sauce. I make my wing sauces separately and only pour the sauce on when I'm ready to eat. This way, the wings have all the flavors of the awesome sauce, but still, have that crunch!
What are some kitchen essentials for making low carb chicken wing sauces?
When it comes to creating keto-friendly sauces (especially those that are sweet), there are some essentials that I keep in my kitchen. I'm linking them below for convenience. Most are available on Amazon.
Keto Sugar Replacement
There are a lot of all-natural sugar replacements, but they all are not the same. I love using this Erythritol Monk Fruit Blend because it measures just like actual sugar. Another less sweet option is this pure Erythritol from the same brand.
Keto Brown Sugar Replacement
I prefer this one from Sukrin, but another option is this one from Swerve.
Honey Replacement
I've used the Caramel Sauce or Maple (when caramel is out of stock). Each serving of these has just 1g net carb.
What if I just want basic keto wings?
If you want wings without sauce, then try these Oven Fried Chicken Wings. They take a little longer to make, but are perfect when you are serving a large family or a crowd. If you're short on time, you can also try these Air Fryer Fried Wings. Both have similar ingredients, just different cooking methods.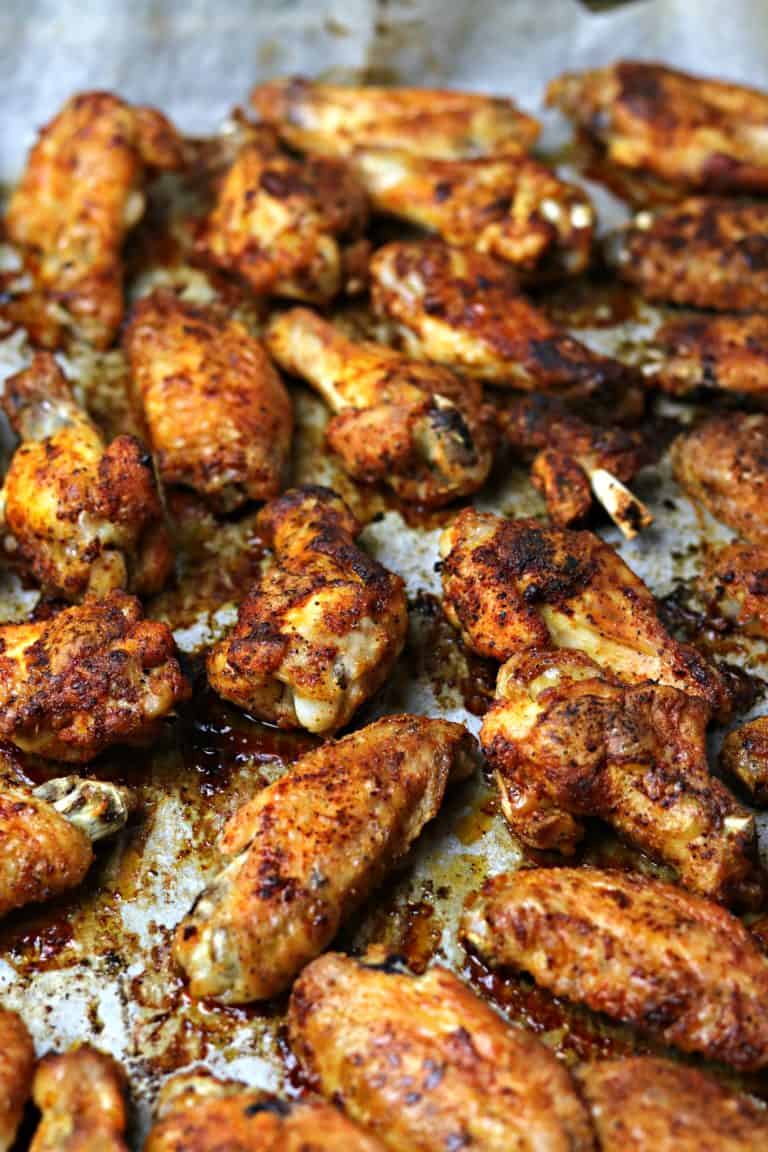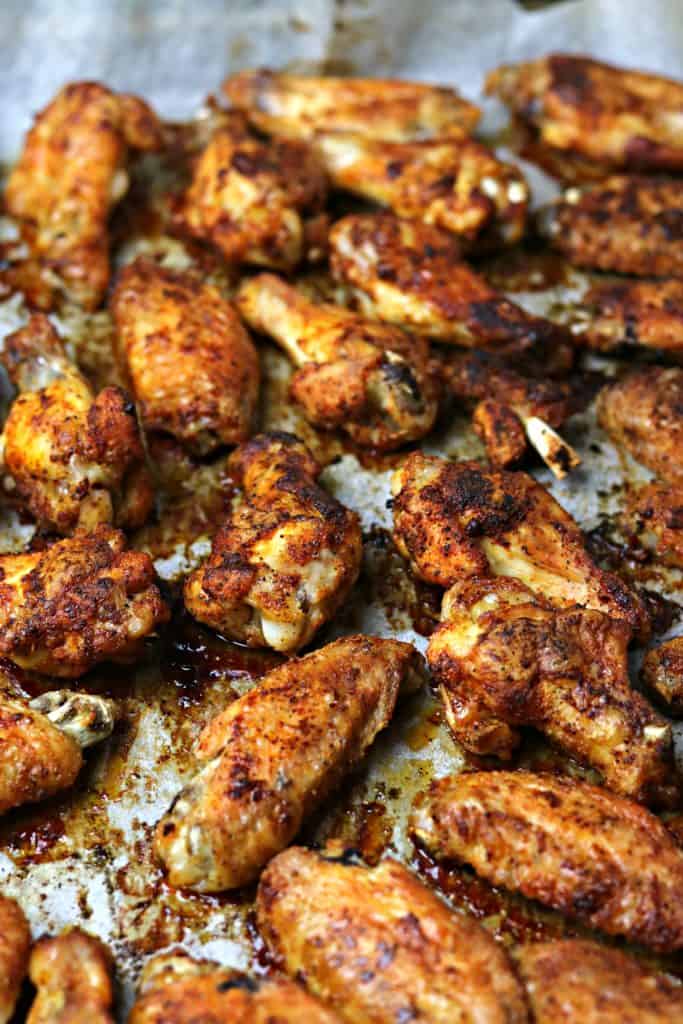 How do I make wings in an Instant Pot?
If you want to make chicken wings in an Instant Pot and have no idea where to start, this tutorial is super helpful. It's a how-to guide with step-by-step instructions.
It also includes a few recipes for sauces. However, you can feel free to top your Instant Pot Wings with any of the sauces below.
One important note about this tutorial:
This tutorial is focused on the keto, paleo, and gluten-free communities. So some sauce recipes include paleo-friendly ingredients like honey. Since honey is super high in carbs, and not keto-friendly, feel free to simply substitute honey and other sweeteners for the replacements that I suggested above.
Ok. Now on to the sauce!
Here are 10+ finger-licking good keto chicken wing recipes: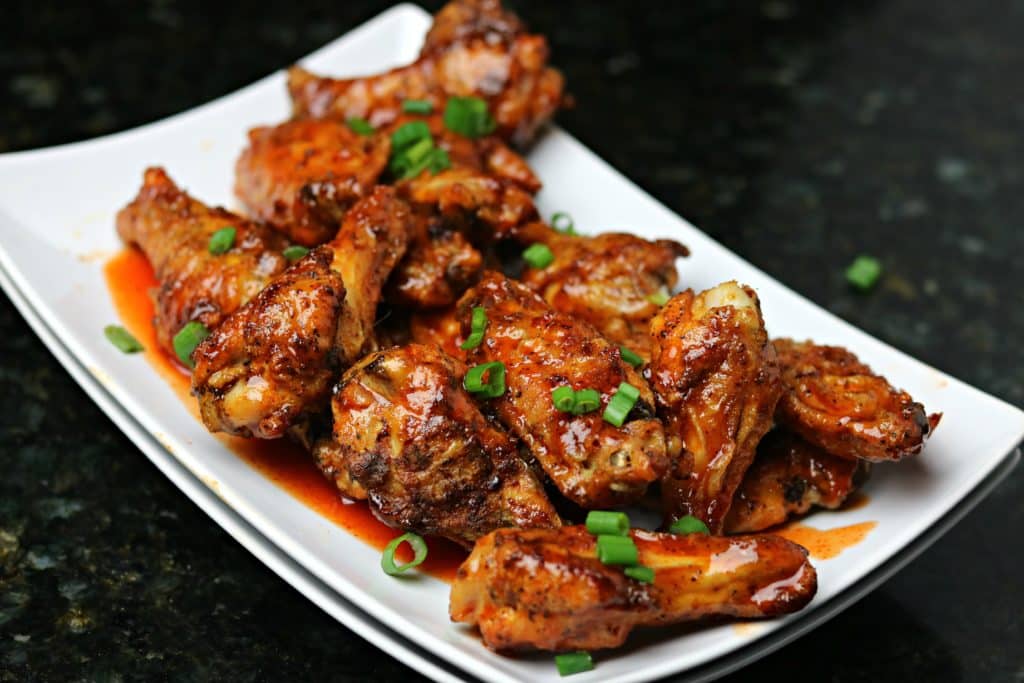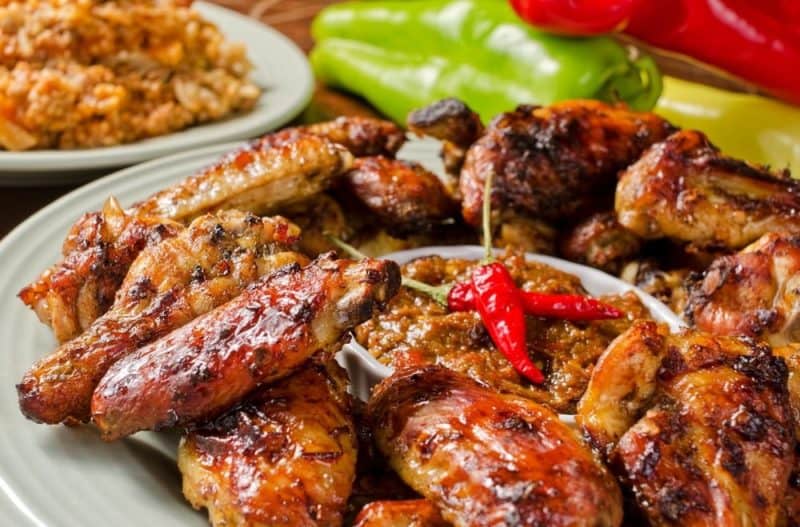 If I lived near a Nando's I'd probably be there most days! Their chicken is amazing, even though it's also super simple! These are made in an air fryer and include directions for your own homemade Nando's marinade.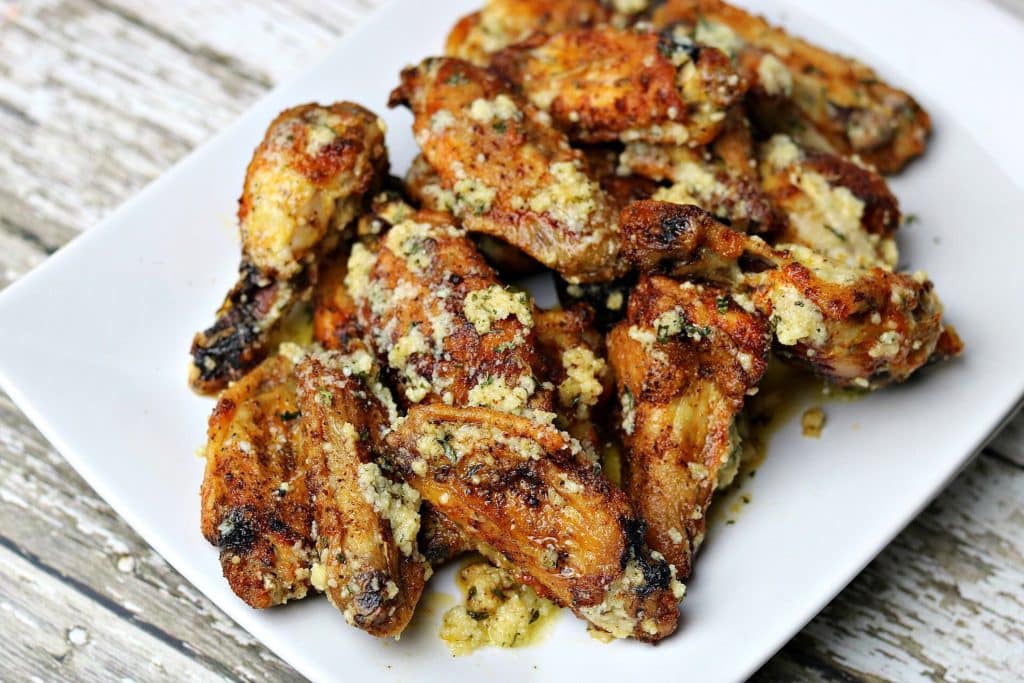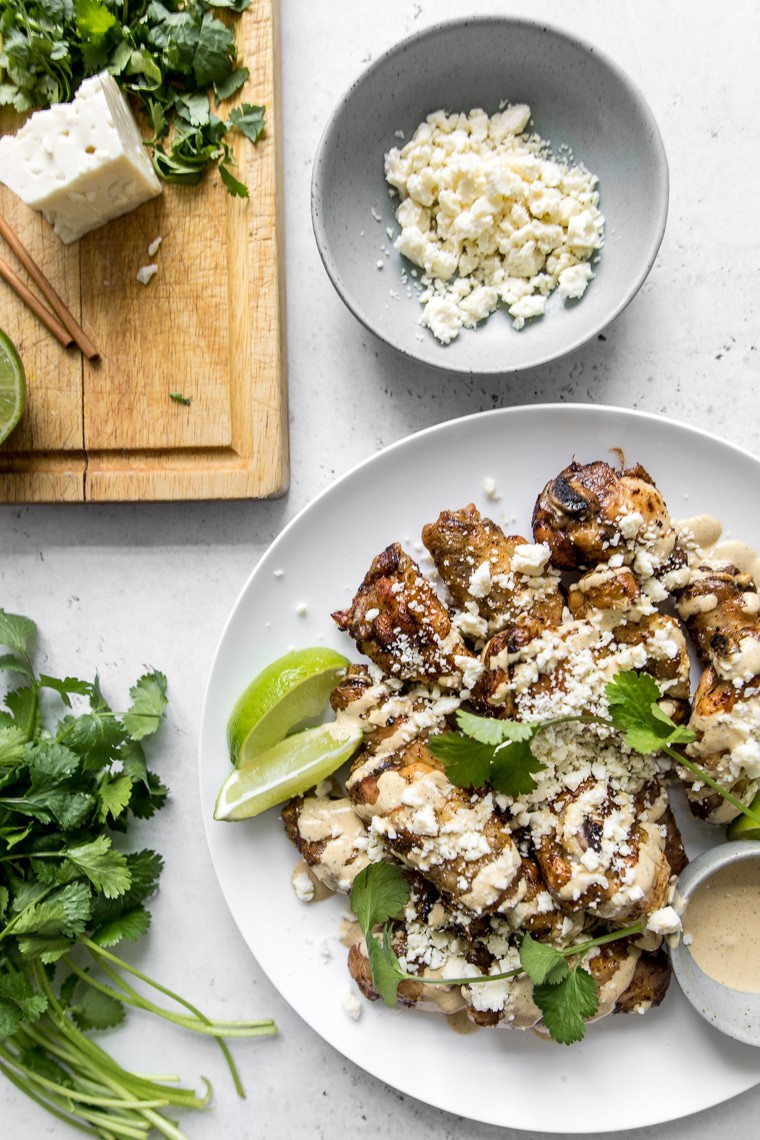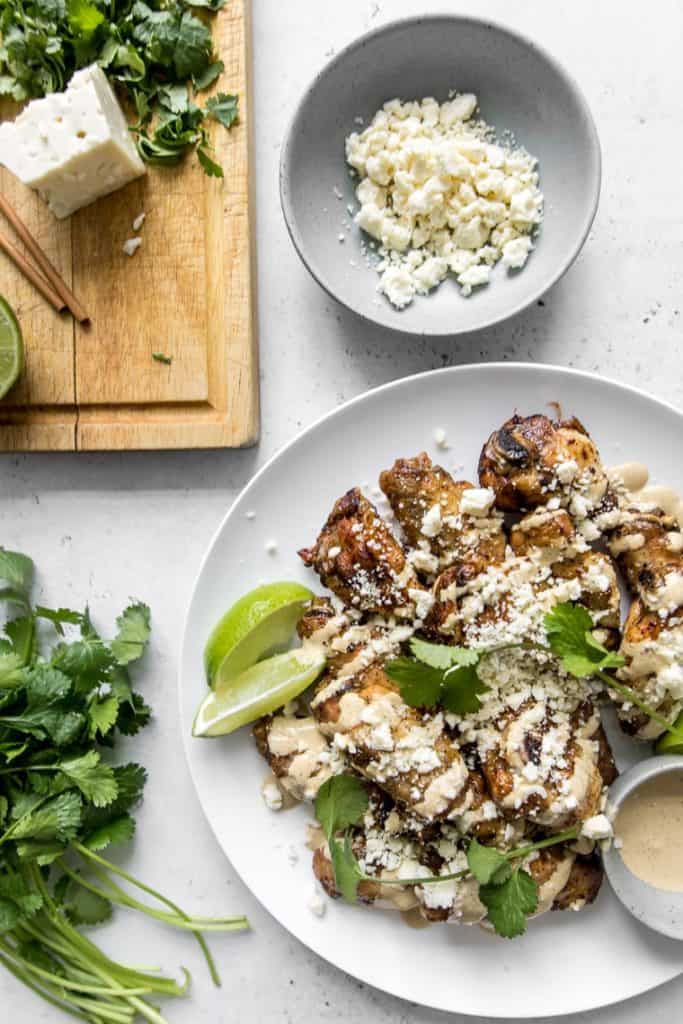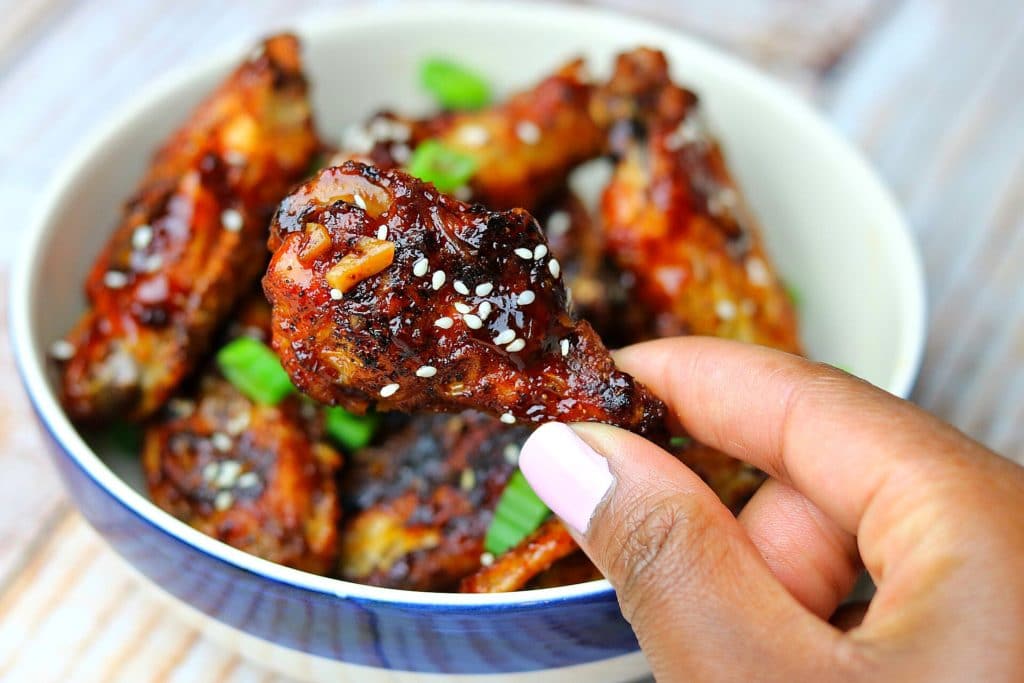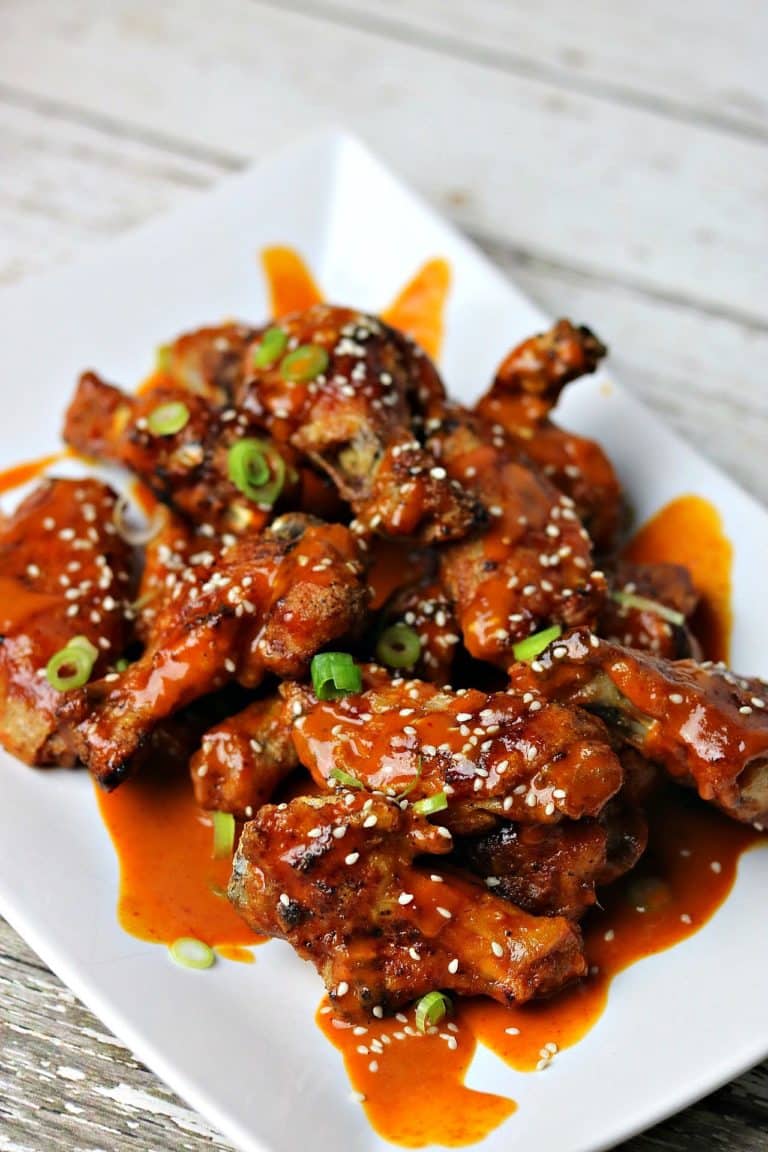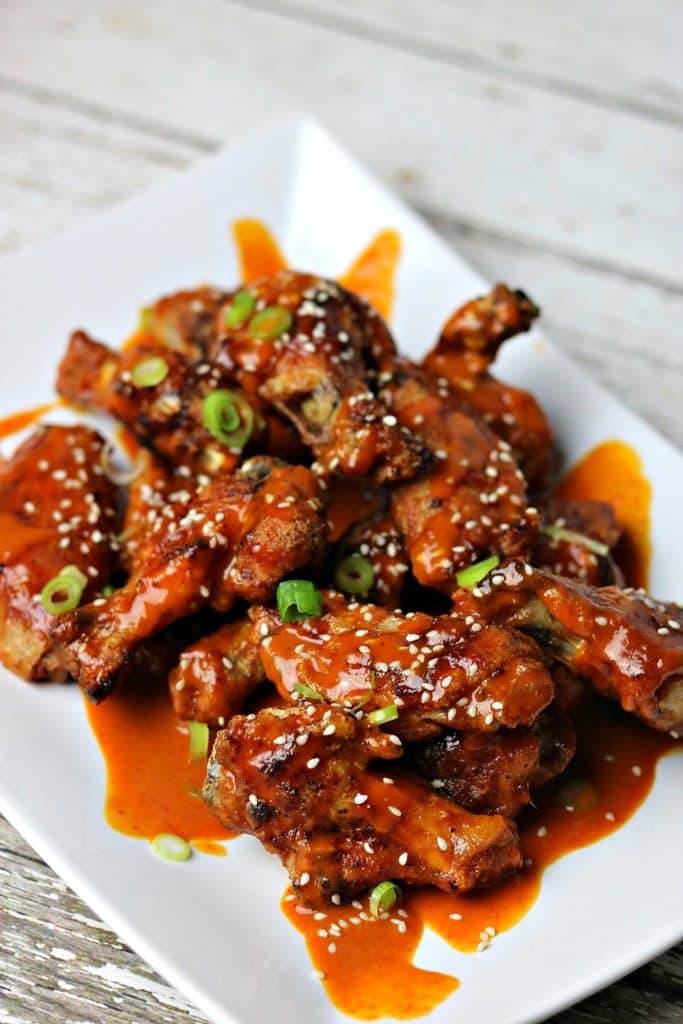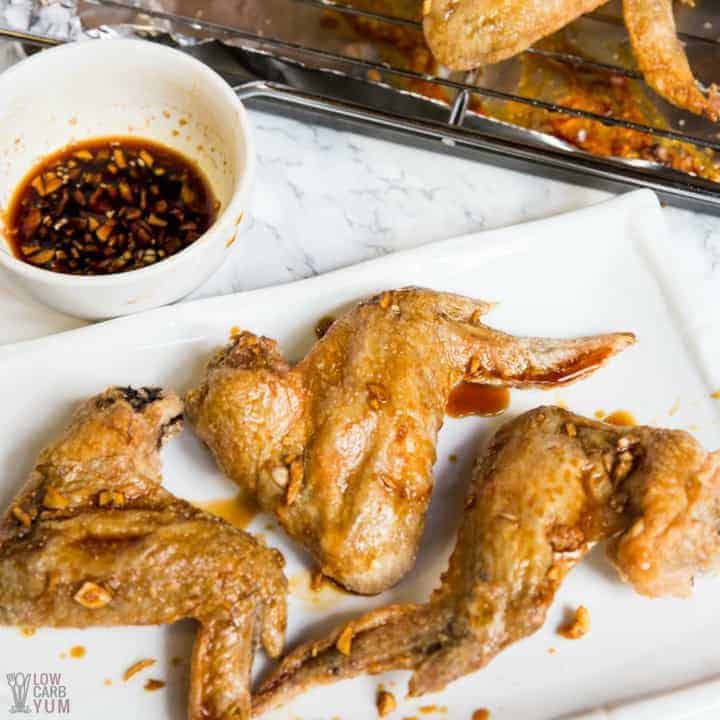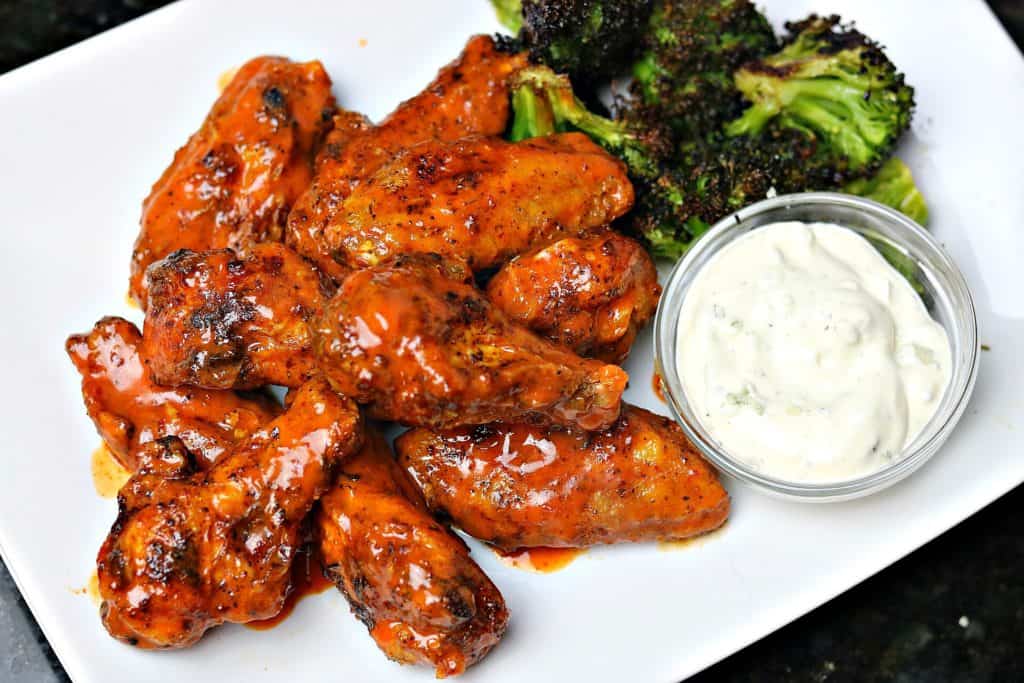 If you don't have an air fryer or would like to make them in an Instant Pot or on the grill, then check out these Easy Keto Grilled Buffalo Wings and Instant Pot Buffalo Wings. Lastly, my recipe includes Frank's hot sauce. However, if you prefer a more citrusy hot sauce, then these Skinny Valentina Hot Wings might be a perfect fit for you.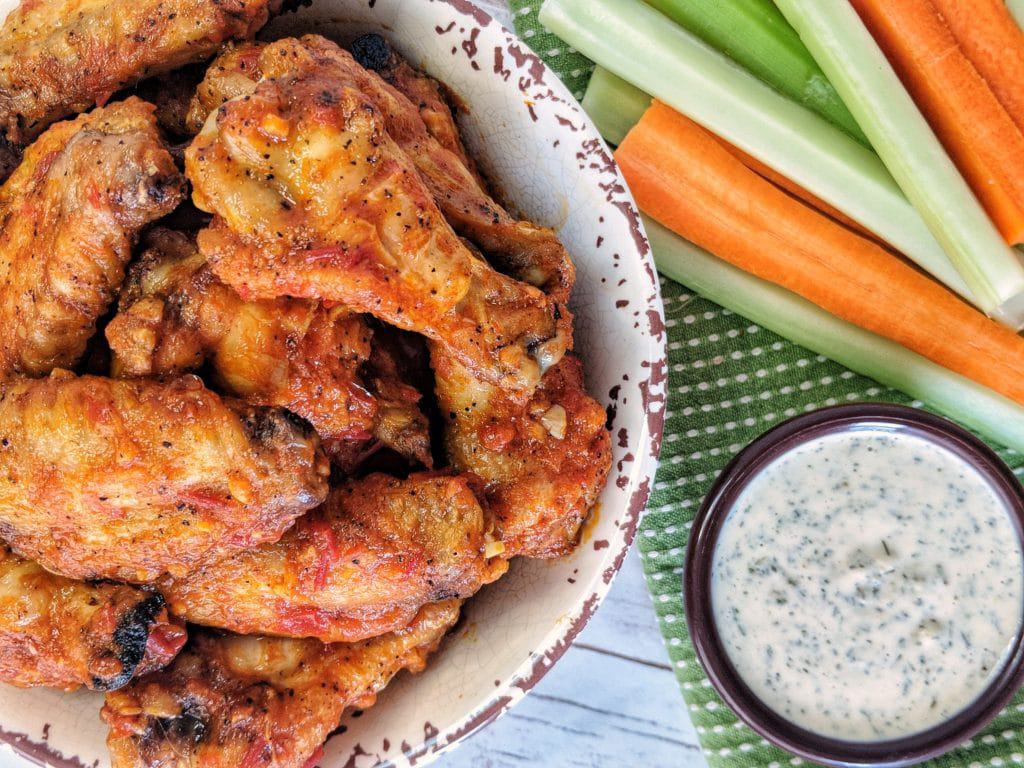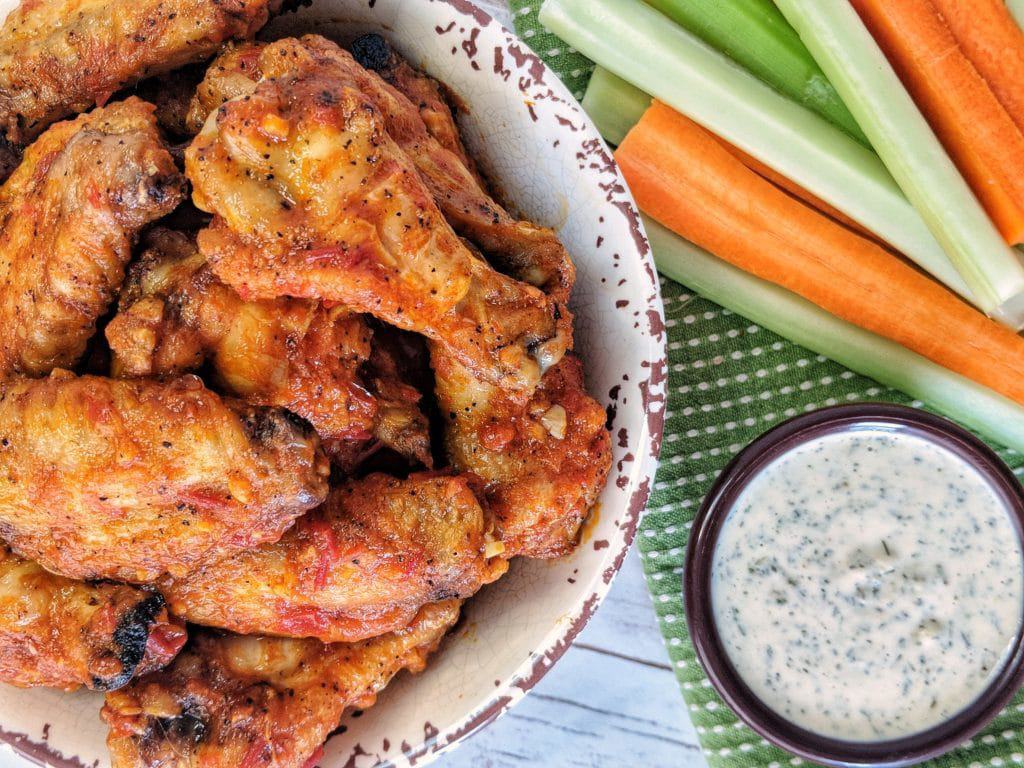 These have all the makings of a spicy and sweet wing! This recipe includes 1/2 of an orange, juiced. I know that oranges contain natural sugar, but the reality is that the amount used works out to less than 2g of carbs per serving. This recipe is also paleo and Whole30 compliant. If you'd like to just have a regular ranch dressing/dipping sauce, then feel free to use the recipe that I shared in this BLT Avocado Salad with Ranch Dressing.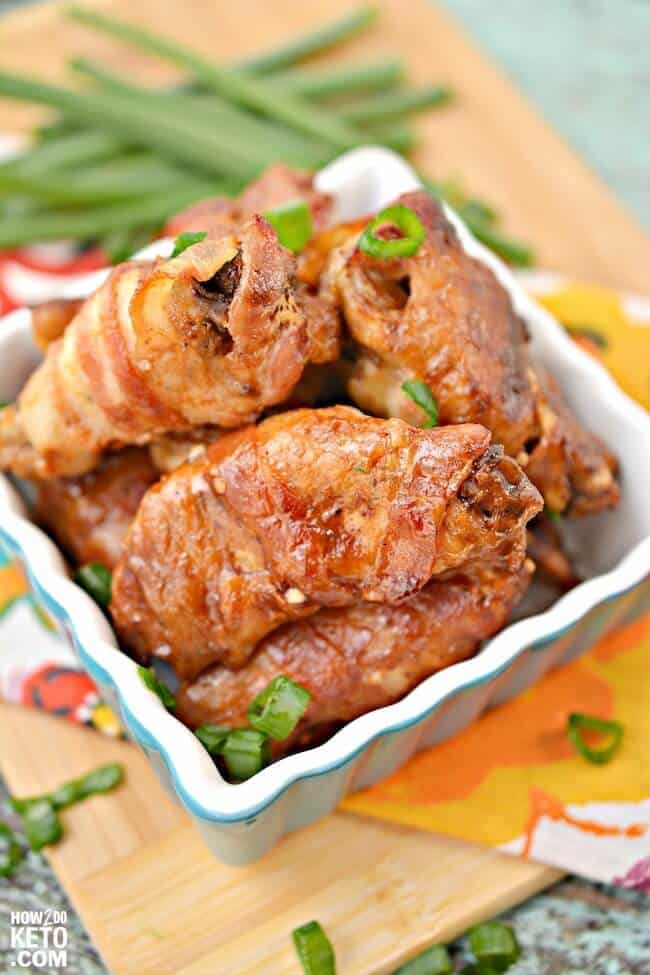 There are a lot of tasty options for sugar-free BBQ Sauce. My personal favorite is Hickey from G.Hughes that's available at Walmart.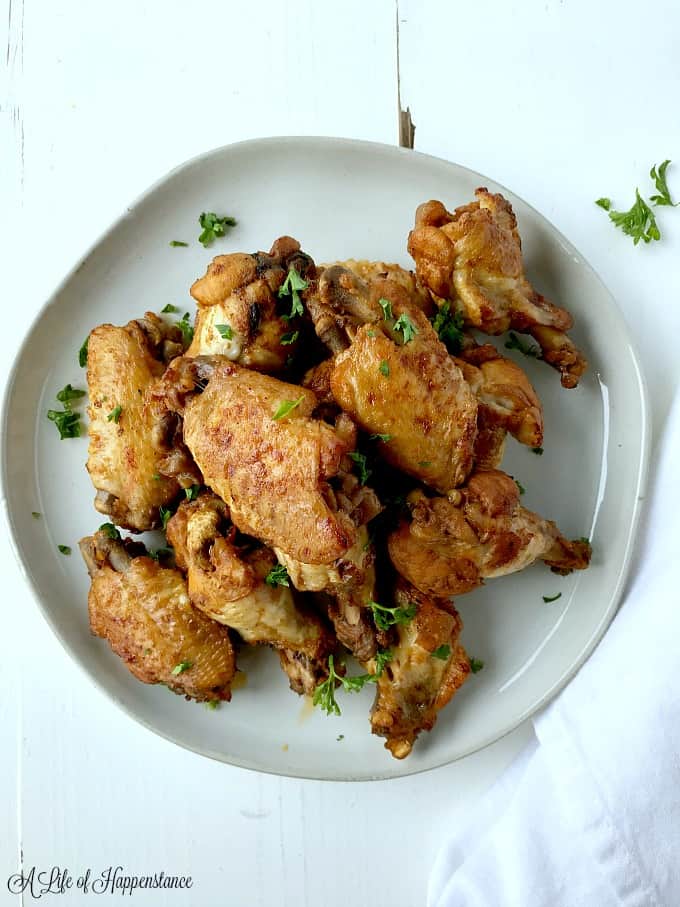 All of the flavors in these Piri Piri Wings comes from marinating the wings in a super easy sauce. After about 12 minutes in the Instant Pot, I love that these get a quick broil in the oven (crispy skin is important)!