A month or so ago, I remade one of my favorite summer drinks: the Dairy Queen Reese's Peanut Butter Cup Blizzard because a medium had a whopping 100g of net carbs, including 88g of sugar. Today, I'm sharing a variation of that recipe for the MUDSLIDE! This recipe omits the peanut butter and increases the chocolate drizzle! I hope that you'll enjoy this as part of a keto or low-carb happy hour!
Ketologie Chocolate Keto Shake is a meal replacement that is designed for people following the ketogenic diet. I love it because it's rich-tasting and chocolatey, even when mixed with water. It's actually the only keto shake that I enjoy. Plus, it has perfect keto macros (0 net carbs, 75% fat, 19% protein), making it an awesome option if you're keto and on the go. If you'd like 10% off of Ketologie then use code DRDAVINAHS on their website, which is the cheapest place to buy it. If you're not sure whether you want an entire jar, they also have a sampler, which allows you to try their vanilla and chocolate shake flavors (I'll share a few recipes with Vanilla soon).
Keto Mudslides should have more (or less) vodka?
This recipe includes vodka. You can omit the vodka for a virgin drink. You can also add more vodka to suit your preferences. Adding more vodka will not change the carb count, but each shot of vodka will add about 100 calories.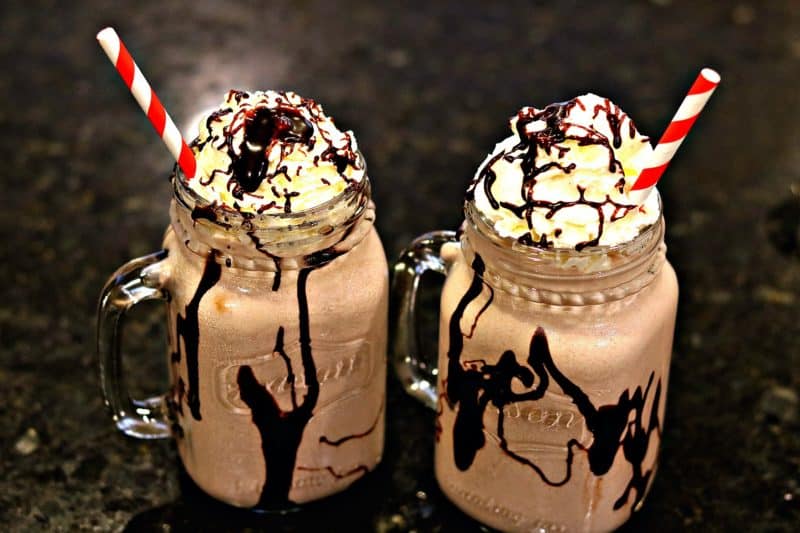 Instructions
Add all ingredients to a high-speed blender. Blend until smooth (less than 1 minute).
Recipe Nutrition Facts
Nutrition Facts
Keto Mudslide
Amount Per Serving
Calories 449
Calories from Fat 396
% Daily Value*
Total Fat 44g 68%
Cholesterol 80mg 27%
Sodium 22mg 1%
Potassium 195mg 6%
Total Carbohydrates 3g 1%
Protein 2g 4%
* Percent Daily Values are based on a 2000 calorie diet.
Recipe Notes
Makes 2 - 16oz drinks or 4 - 8oz drinks
Did you make this recipe?
Use #DrDavinahS when posting your photo of this dish, and follow @DrDavinahS on Instagram