This post may contain affiliate links to products I use and highly recommend. You can read my full disclosure .
Make these keto chicken thigh recipes if you're looking for budget-friendly keto main dishes. Here you'll find a range of recipes for the stove, air fryer, pressure cooker, and oven. Plus, most can be made in 30 minutes or less.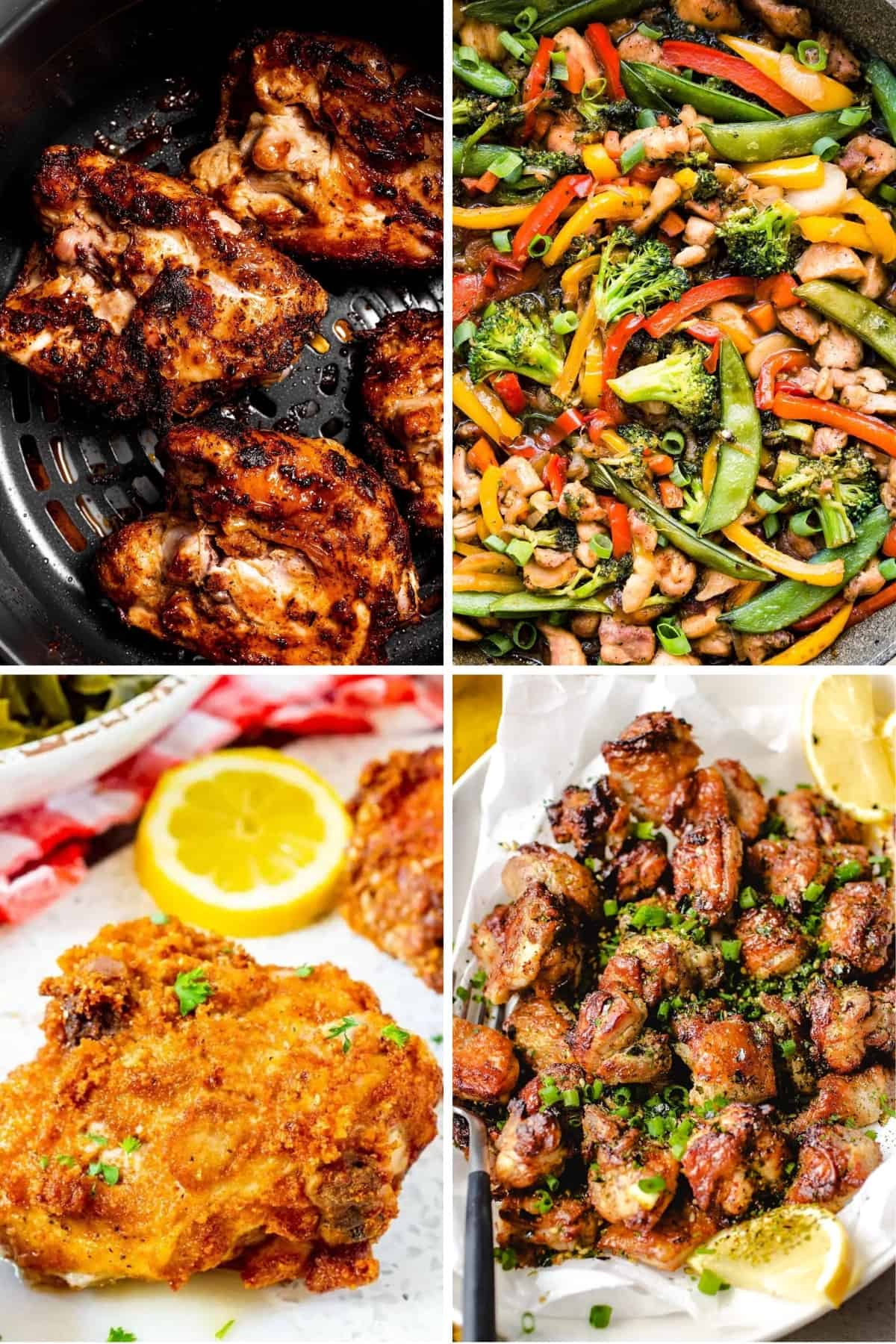 Why Share Chicken Thighs Recipes
Chicken thighs make delicious and cheap main dishes. If you're following a keto or low-carb diet, you might be wondering how to include more of them in your menu. The good news is there are various keto chicken thighs recipes on this site and across the internet.
I gathered the following collection to make your life easier. These recipes are mostly 30 minutes. There are a mix of one-pan, sheet pan, pressure cooker and air fryer chicken thigh recipes. Enjoy these as is or with any of these low carb sides for chicken.
Best Keto Chicken Thighs Recipes
Add more chicken thighs to your keto dinner menu with these easy and delicious keto chicken thigh recipes.
FAQs
Are chicken thighs high in carbs?
Not at all. A chicken thigh contains zero carbs, making it a popular option among keto and low-carb dieters.
Is chicken thigh or breast better for keto?
Keto is about ketosis and not a specific food. Instead, I find it best to consider how things fit in my overall eating and exercise plan.
How many net carbs are in chicken thighs?
There are zero net carbs in chicken thighs.