Are you excited that the 'green holiday' is almost here? St. Patrick's day is coming up on the 17th of March, so you better be ready to wear and eat green. But before you get all fired up, have you found keto-friendly alternatives to all the Shamrock shakes, Irish stews and traditional potato dishes?
If you're just thinking about it now, don't worry. You can still entertain your taste buds without throwing your health goals through the window. In this post, I'll share some suggestions for Keto St. Patrick's Day recipes you can try.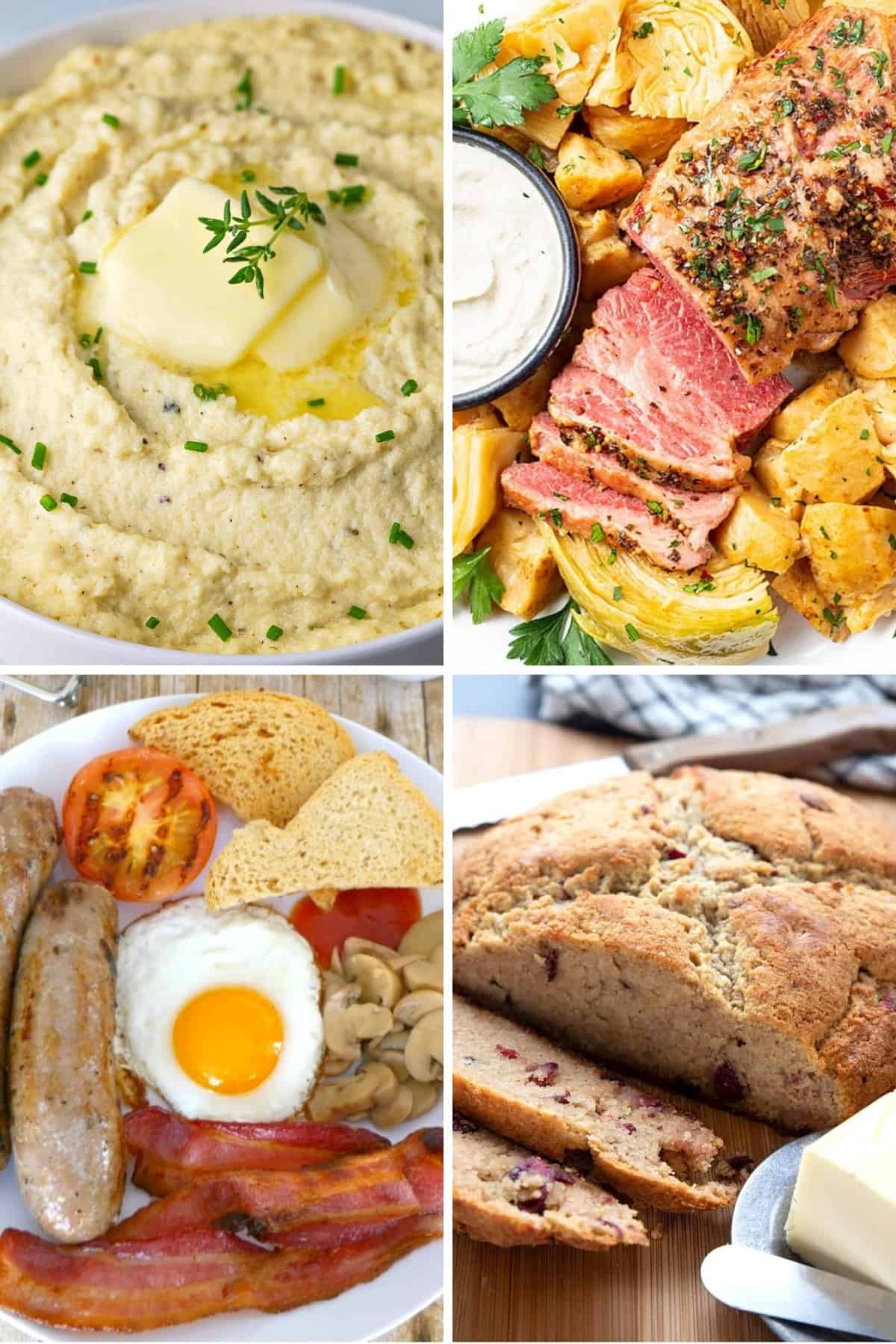 What Do People Typically Eat on St. Patrick's Day?
Typical St. Patrick's day dishes are Irish and made from corned beef, potatoes, and cabbages. Shamrock shakes are also a big deal. Most people eat green-colored food as a matter of tradition.
Why Do People Eat Green Food on St. Patrick's Day?
The green food tradition is mainly tied to the Ireland famine in the 1840s, where food became so scarce that most Irish people migrated to America to seek help. It's said that those who remained in Ireland ended up eating grass to survive until their mouths turned green. Green eating could also mean eating organic and healthy food for the modern American.
Now let's explore some St. Patrick's day keto recipes to get you through the holiday guiltlessly:
Best Keto St. Patrick's Day Recipes
This cabbage recipe puts you in the holiday mood without compromising your keto goals. You need a handful of simple ingredients, one pot, and 6 minutes to cook.
Make this delicious cauliflower mash instead of the classic potato mash. Cauliflower is low-carb and will satisfy your potato cravings the keto way.
The traditional Irish colcannon is made of potatoes and cabbage/ kale. This low-carb recipe replaces potatoes with cauliflower, and the result is still tantalizing.
These take less than twenty minutes to cook, and you only need 2 ingredients. The brats are low-carb and make great breakfast items for the holiday.
Start your day on a full stomach without overdoing the carbs. You'll need eggs, various meats, and vegetables to make this dish whose single serving has 8g net carbs.
As others enjoy traditional soda bread, this keto variation will do the magic for you. Almond and coconut flours replace regular flour, and you're good to go.
Fuel up for the holiday escapades with a keto-friendly dish. The radishes are a perfect replacement for potatoes. It's one of the simplest keto St. Patrick's day recipes.
A flavorful shamrock shake is a common treat for St. Patrick's day, but the ice cream makes the whole affair keto-unfriendly. This recipe replaces the ice cream with coconut milk cream.
Enjoy this classic shepherd pie variation that's low-carb and equally yummy. Cauliflower replaces mashed potatoes to make a hearty comfort dinner.
I know that corned beef is a big deal this holiday, so I've got you covered. Use celery root instead of potatoes and enjoy this low-carb variation.
Air fryer bacon takes less time to cook and is crispier than skillet or oven bacon. Serve it for breakfast with other meats and vegetables.
Skip the traditional St. Patrick's day beef stew with regular flour and high-carb vegetables. This keto recipe uses low-carb vegetables and no thickeners.
Use low-carb ingredients to make a keto-version of the classic corned beef and cabbage. A keto sweetener replaces brown sugar, while celery roots take the place of potatoes.
If you need easy but perfect St. Patrick's day keto recipes for beef stew, try this one. Instead of cornstarch, use xanthan gum to thicken the soup.
This hearty meal is a great way to culminate your holiday. It's easy to make and quite filling with a single serving having 6.5g net carbs.
If the Irish bailey cream was your favorite before you started your keto journey, here's the low-carb version. It takes about 5 minutes to make, and it doesn't disappoint.
Treat yourself to tasty, creamy cupcakes minus the extra carbs. These are made from almond flour and crowned with a keto Irish cream frosting.
You only need 4 ingredients for this one, and your holiday morning is sorted. Better still, it's green, and a single serving has less than 5g net carbs.
These green bites are low-carb, delicious, and perfect for your St. Patrick's day snack. They are easy to make and come together in less than 30 minutes.
This hearty side dish is easy and fast to prep and cook. It uses simple ingredients, and the result is flavor-packed and keto-friendly.
FAQs
Key Takeaway
If you were planning to pause your eating plan just because you didn't think that there were any options, I hope these keto St. Patrick's Day recipes will show you some ways to lighten things up for a traditional Irish feast!