This post may contain affiliate links to products I use and highly recommend. You can read my full disclosure here.
Click below to share this!
This is the BEST Keto almond flour pancakes recipe that you can find. Even though, these are low carb, grain-free, gluten-free, and refined sugar-free, you wouldn't be able to tell! They are simple, fluffy, delicious, and perfect for a high fat, low carb lifestyle.
This is the BEST Keto almond flour pancakes recipe that you can find. Even though, these are low carb, grain-free, gluten-free, and refined sugar-free, you wouldn't be able to tell! They are simple, fluffy, delicious, and perfect for a high fat, low carb lifestyle. I love making these for my non-keto family members. As soon as they taste them, they are amazed by the possibilities for a ketogenic and grain-free lifestyle. This recipe includes tips for how to make Keto Pancakes, substitutions for making them with coconut flour, and suggestions for drool-worthy, nut flour pancake toppings.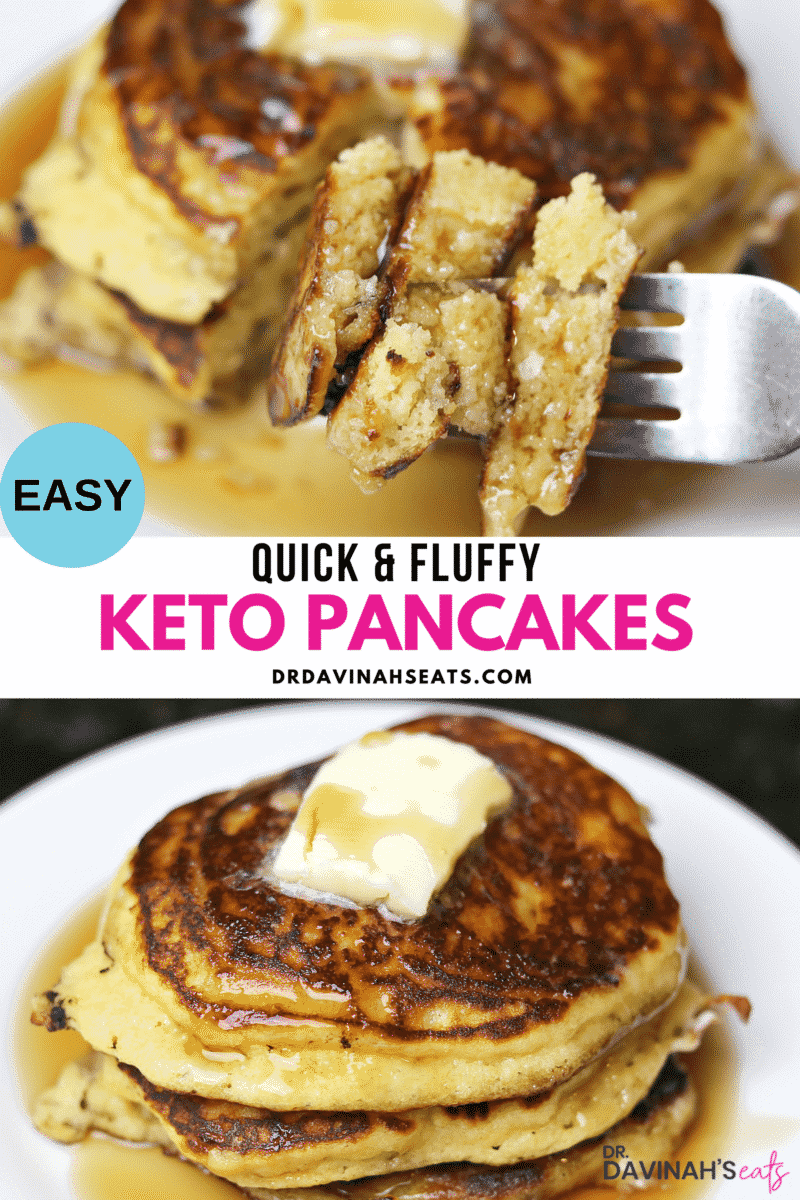 Are pancakes low carb?
Generally, pancakes are not low carb. One of my favorite old fashioned pancake recipes has over 21g of net carbs per serving and a serving is a pancake!
If you're following the keto diet, then you know that just one of those pancakes is worth a full day of carbs.
So, does that mean there's no such thing as low carb hotcakes?
No! In fact, I'm sharing this simple almond flour pancake recipe because prior to starting keto, my husband and I got regular pancakes at least twice per month.
We love breakfast and brunch. So, I knew that if we had any chance of eating keto-friendly foods for any sustained period of time that we'd need a low carb, high fat (LCHF) pancake recipe.
I tested this recipe for several months before sharing it. Now, my husband requests these and comments that he prefers these over the regular ones because they taste great, but don't have all of the guilt!
How many carbs are in almond flour pancakes?
In this recipe, one serving of pancakes is two. Each serving only has 5g net carbs.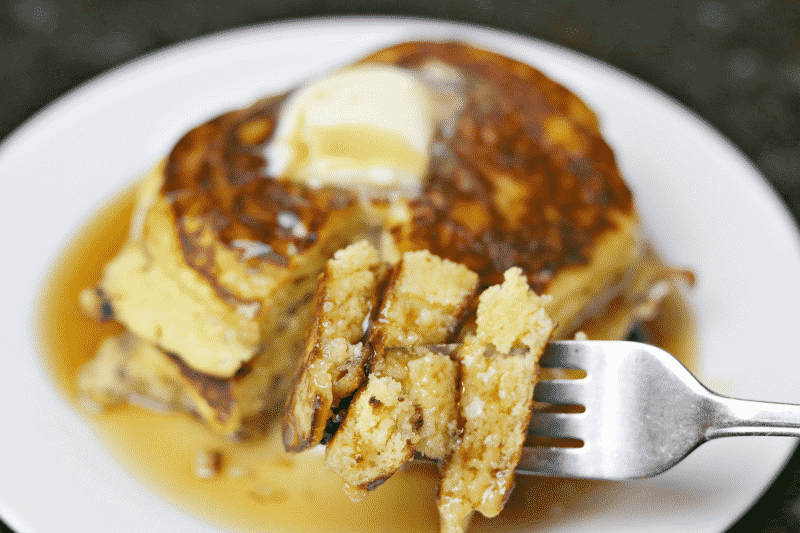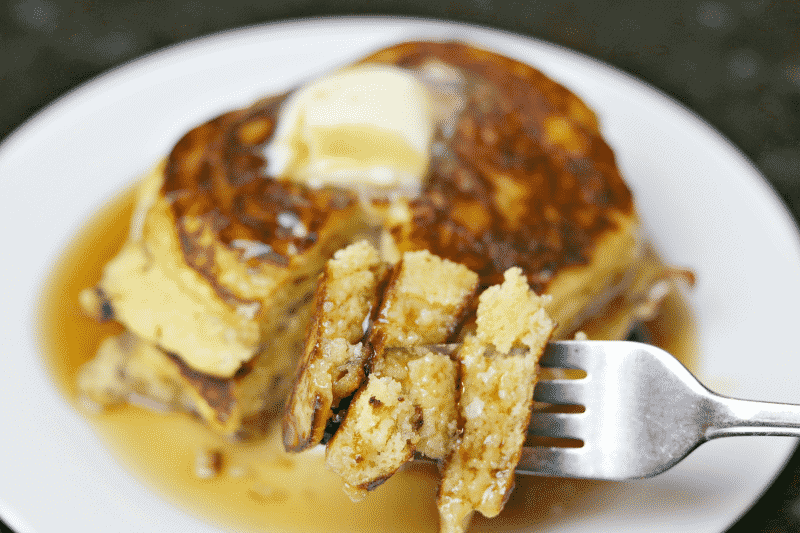 How do you make Keto Pancakes?
The process of making keto-friendly pancake batter is very similar to making the batter for regular flour-based pancakes. To make almond flour pancakes, you:
Mix the dry ingredients and the wet ingredients separately
Combine the dry and wet ingredients just before cooking
It's important to know that since low carb pancakes do not have regular flour, they cook faster and require a lower cooking temperature. I'm including some tips so that you don't burn your pancakes below.
Tips for making gluten-free, almond flour pancakes
Use slightly less than 1/4 cup of batter per pancake
As I looked for Keto Pancake recipes, one of the common things that I read about was how easy it was to burn them. They are easy to burn because these pancakes are almond flour-based. For me, the key to not burning these meant using less batter than I'd normally use.
In this case, I still used my 1/4 cup measuring cup, but I didn't fill it. By keeping the pancakes small, they cook more evenly and there's less of a chance of burning them.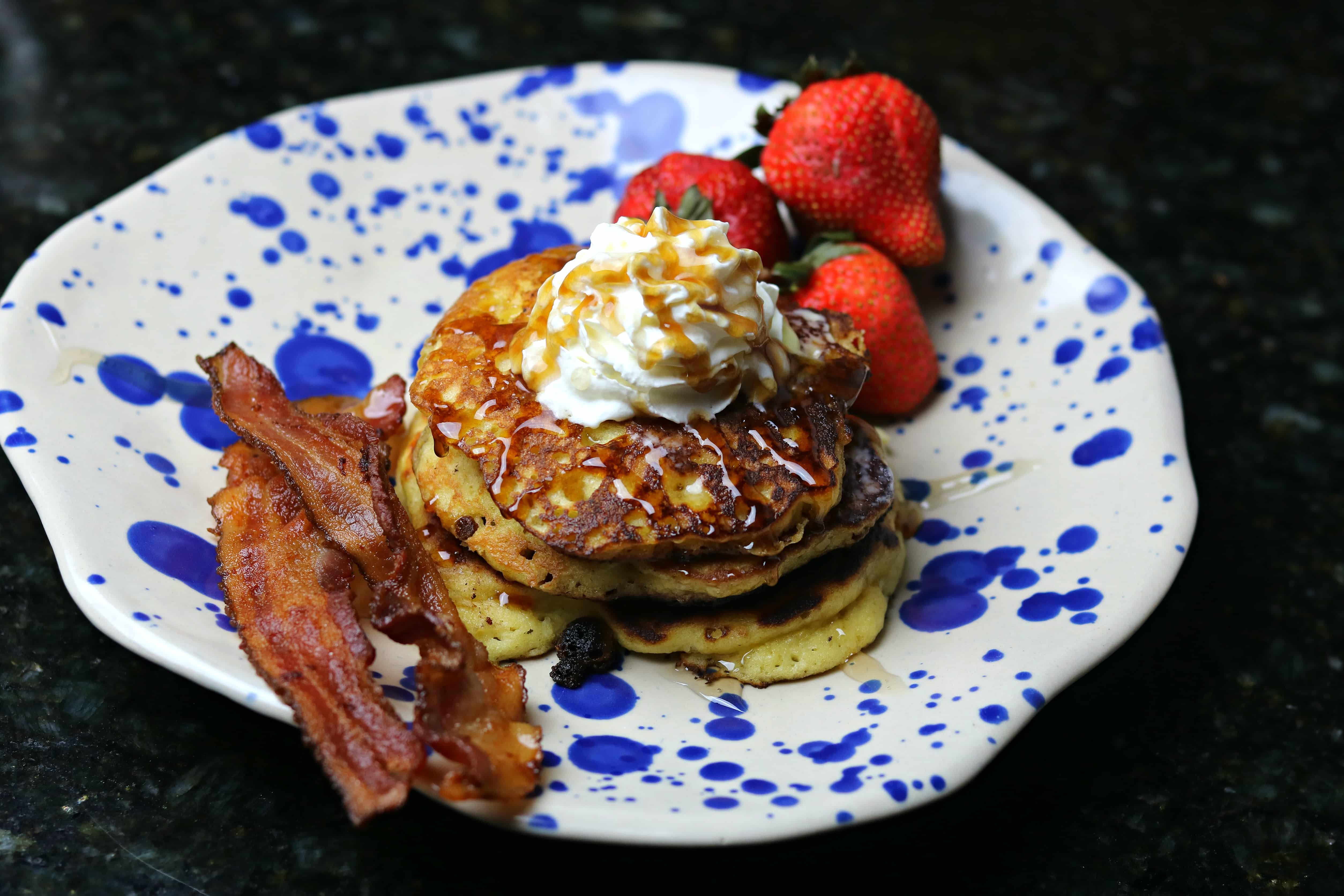 Make 4 pancakes at a time
Similar to the tip above, another strategy that prevents burning Keto Pancakes is to only make a few at a time. This allows you to monitor the pancakes because they cook quickly.
Use salted butter when cooking
Salted Butter takes these pancakes to a new level. It brings out all of the sweet flavors. I use a sliver of salted butter per batch when cooking.
If you omit the salted butter, these will still taste delicious, but I prefer to make these with salted butter.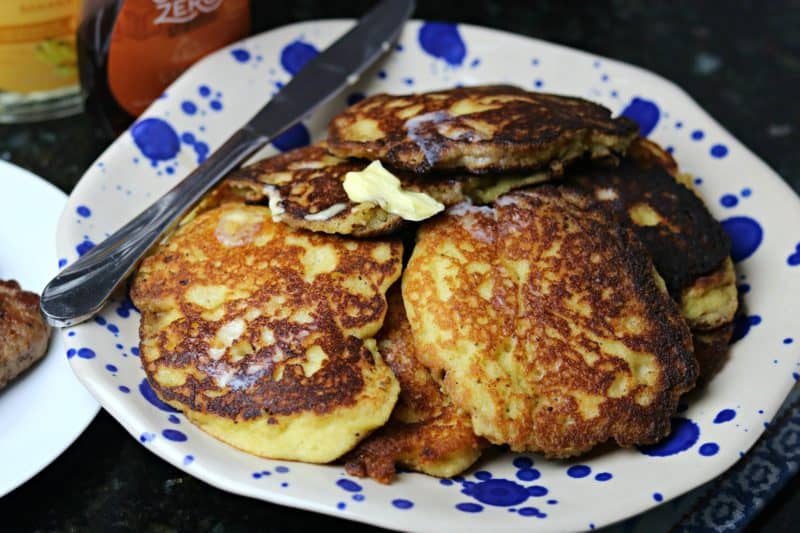 Can you make these with coconut flour?
You cannot substitute coconut flour 1:1 for almond flour in any recipe. Coconut flour is much drier and denser than almond flour. So, it requires more liquid, eggs, and fat.
To make Keto Pancakes with coconut flour, I'd recommend trying this coconut flour pancakes recipe. You'll notice that it requires double the eggs and three times to the liquid to have a light and fluffy result!
What do you put on keto pancakes as toppings?
There are so many low carb options for pancake toppings. Some of my favorites are:
Fresh Berries
I love having these with fresh strawberries or raspberries. However, there are a few other options if you'd like to top these with keto and low carb fruits.
As mentioned on Diet Doctor, though, be sure to monitor how much fruit to include since the natural sugar content in fruit can impact weight loss.
Sugar-free Whipped Cream
I like whipped cream on my pancakes. Fortunately, it's easy to make at home. My homemade keto cool whip recipe takes less than 5 minutes. Plus, it tastes better than anything you can pick up at the store.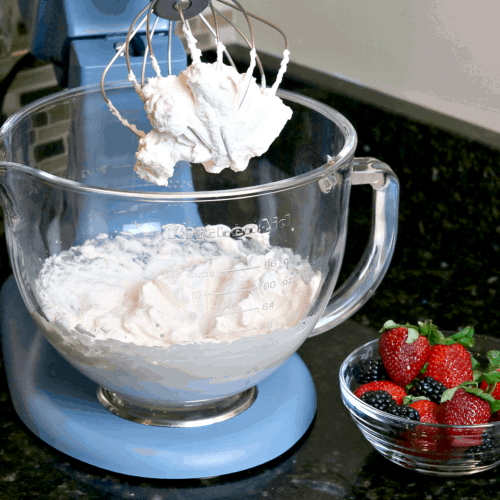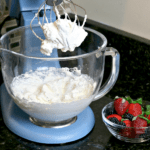 ChocZero Honest Syrup
There are a ton of ChocZero flavors that taste awesome on Keto Pancakes like Banana, Caramel and Peach!
Right now, I'm loving Pumpkin Pie Honest Syrup. I love these because they have 1g net carb per serving.
If you want to try ChocZero or want a discount code, then use DRDAVINAHS at checkout to save 10%.
How do I make Keto Pancakes with Mixed Berry Sauce?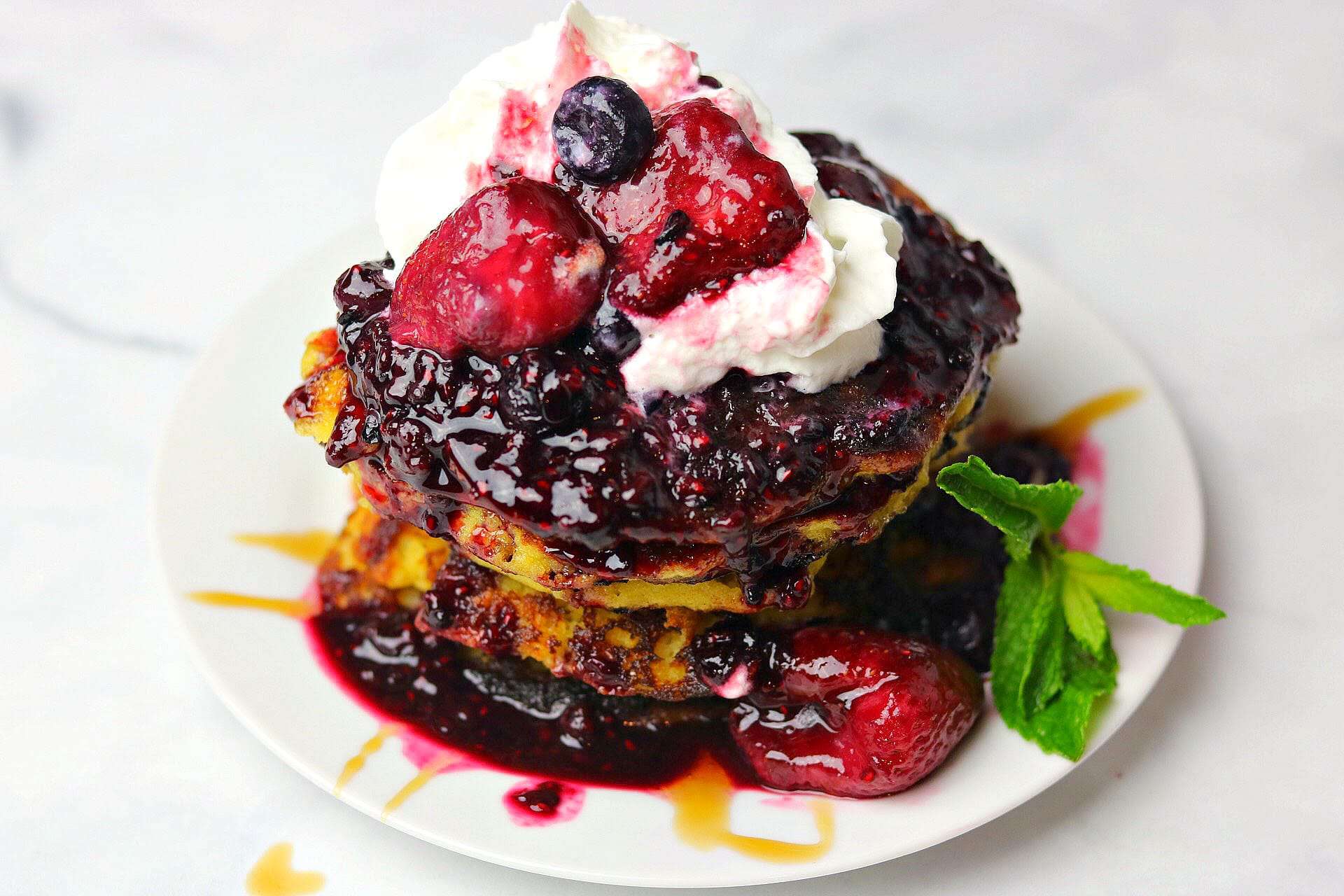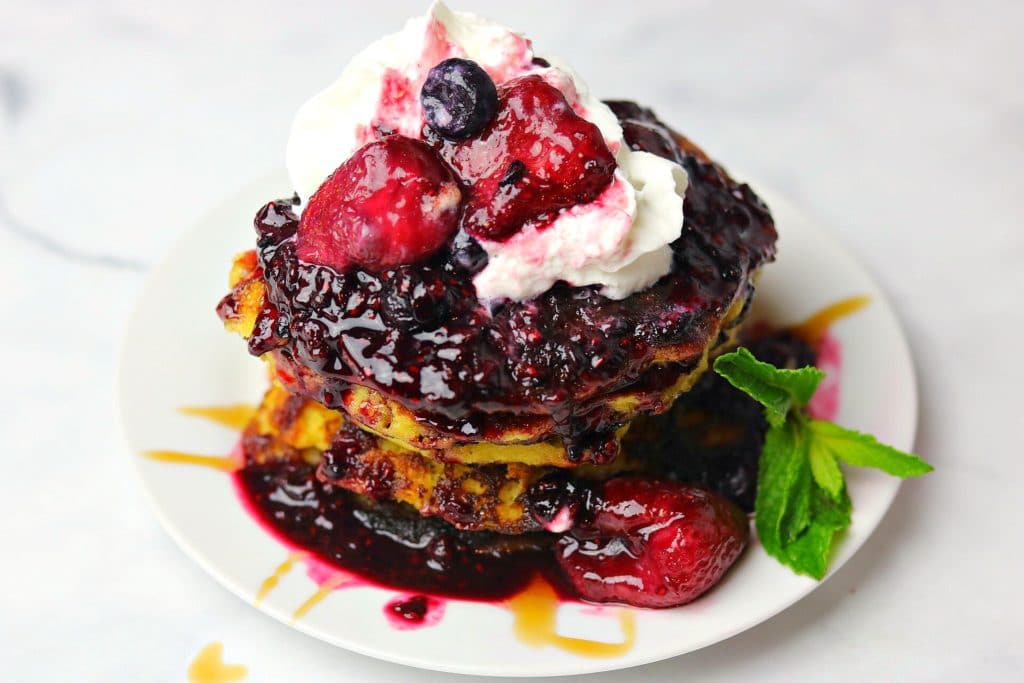 A variation of Keto Pancakes is to add a mixed berry sauce.
The mixed berry sauce has just four ingredients. It even includes collagen.
This sauce comes from my recipe for Keto Lemon Blueberry Cheesecake Bites.
You can use blueberries, raspberries, strawberries, or a mixture of all three.
More low carb & keto breakfast ideas:
On the hunt for keto-friendly breakfast recipes? Well, there are several options for you on this website. Besides my own recipes, you'll find two collections of keto breakfast recipes. One focuses on low-carb remakes to many of our favorite carb-filled breakfast favorites. Another gives some quicker no-cook options for keto cereal.
Outside of this site, these Keto Chocolate Chip Pancakes, or any of these Low Carb Waffles (think I'll be trying out the Churro Waffles ASAP!) would also be amazing.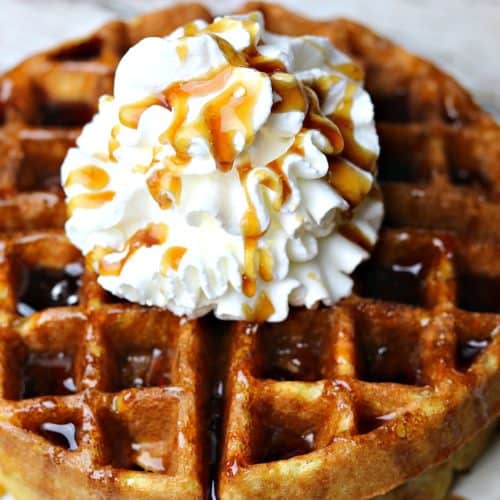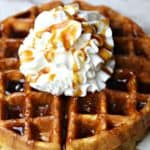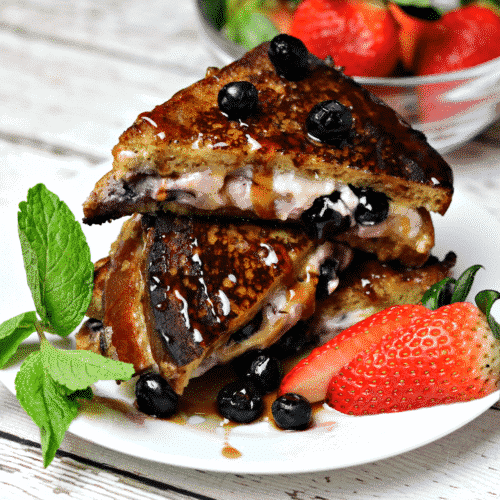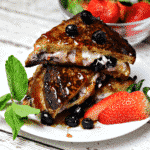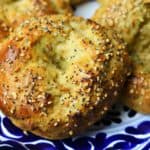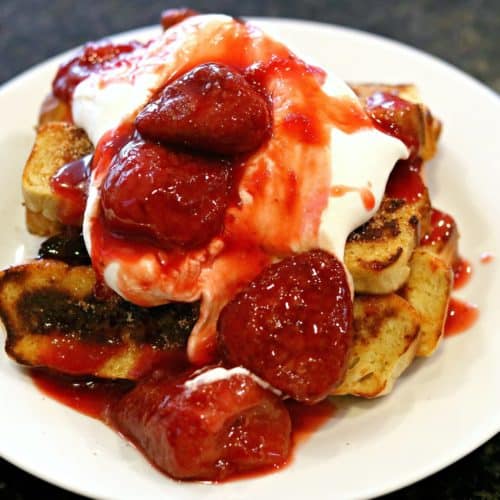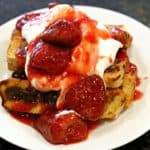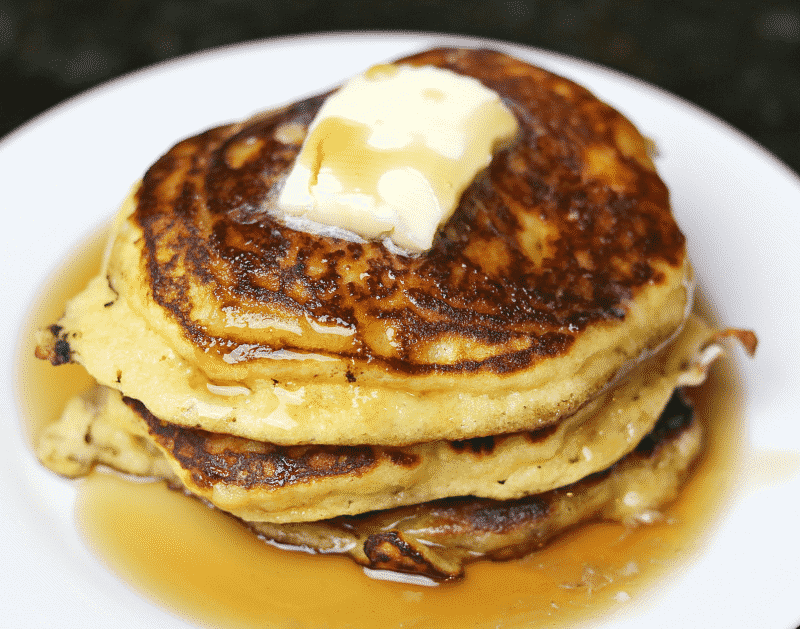 This is the BEST Keto almond flour pancakes recipe that you can find. Even though, these are low carb, grain-free, gluten-free, and refined sugar-free, you wouldn't be able to tell! They are simple, fluffy, delicious, and perfect for a high fat, low carb lifestyle.
Want to share this recipe?
To spread the word about this recipe, please save it to Pinterest, share a link to it, or rate it if you loved it. Please do not copy & paste (or screenshot) my recipes to social media or other websites.
Instructions
In a small bowl, mix the dry ingredients (almond flour, salt, baking powder, and sweetener)

In a larger bowl (enough to hold the complete batter), whisk the wet ingredients (almond milk, eggs, Choc Zero Syrup and butter)

Pour the dry ingredients into the wet and use a baking spatula to incorporate

Heat a large skillet to medium-low heat

Melt 1 tbsp of butter and add pancake batter (a little less than 1/4 cup per pancake). You know it's time to flip them when you start to see the bubbles (like normal pancakes)
Recipe Nutrition Facts
Nutrition Facts
The Best Keto Almond Flour Pancakes Recipe
Amount Per Serving
Calories 308
Calories from Fat 234
% Daily Value*
Fat 26g40%
Cholesterol 138mg46%
Sodium 267mg11%
Potassium 348mg10%
Carbohydrates 12g4%
Protein 11g22%
Vitamin A 355IU7%
Vitamin C 0mg0%
Calcium 241mg24%
Iron 2.1mg12%
* Percent Daily Values are based on a 2000 calorie diet.
Did you make this recipe?
Share your photos & mention @DrDavinahS! I love seeing them!
Nutritional Disclaimer
The nutritional information comes from Spoonacular API, a database of food ingredients. The nutritional information for any recipe will vary based on the exact product you use and the brand. I do not include erythritol or sugar alcohols in the final carb or net carb count as it does not have any impact on my blood glucose levels. Before starting keto or a low-carb eating plan, you should consult your doctor. I am sharing my personal experiences and none of the information included in my recipes or throughout the site should be taken as medical advice.