A recipe for ranch spiced steak that can be used to flavor any meat, including pork chops. I include a delicious, clean recipe for ranch seasoning that is perfect for those wanting to have this without having to buy prepared seasoning mixes from the market.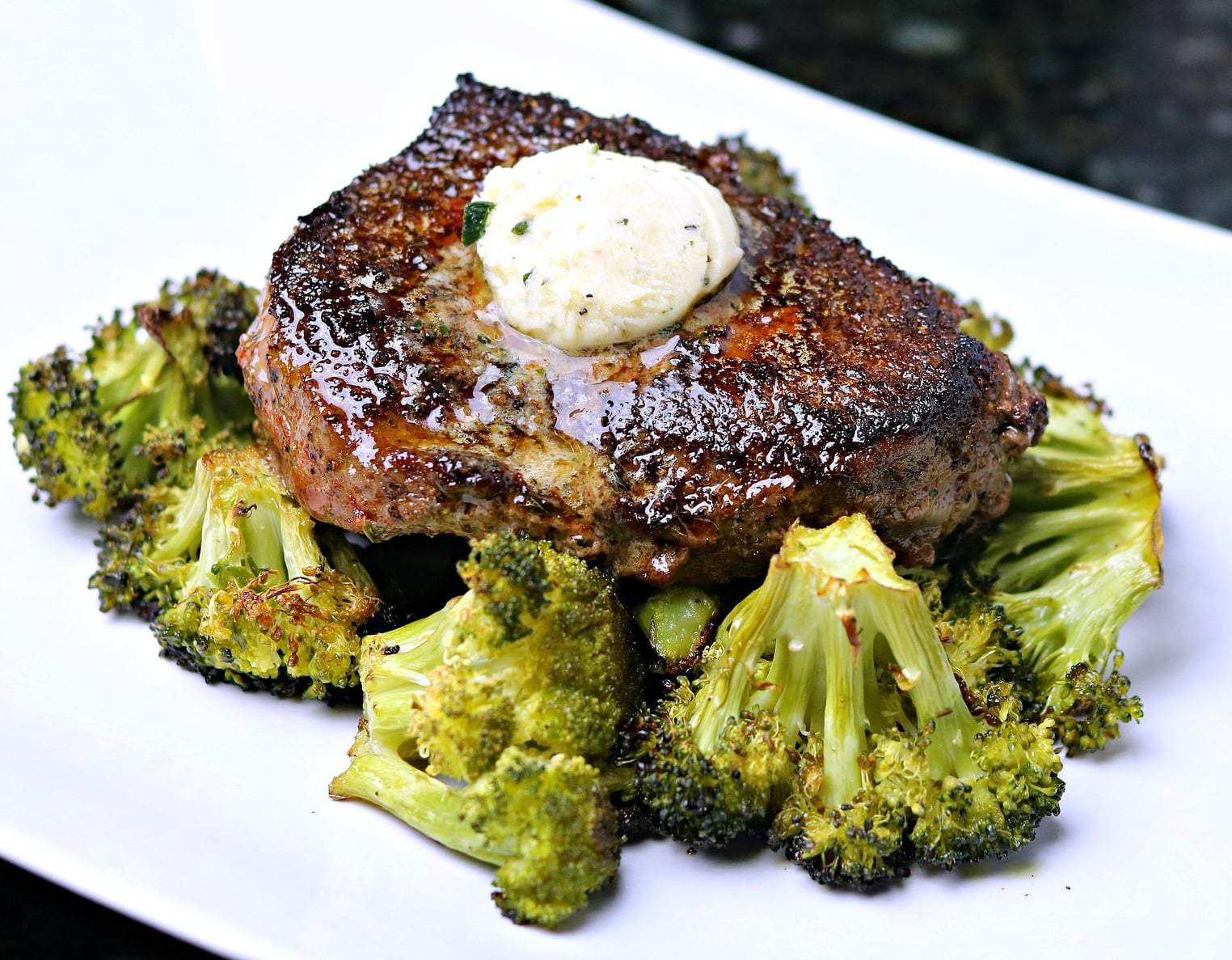 One of the things that I love about Butcher Box is that it tends to include meats that I don't necessarily cook often. This gives me the chance to try out new recipes. While ranch spiced meat is probably a recipe as old as me, it's a recipe that I started making only a few months ago.
I created this homemade ranch seasoning spice mix and started wanting the ranch flavor on everything!
The best part about this recipe is that it only takes a few minutes to prepare.
I'd encourage you to use this spice mix for pork chops, chicken and other proteins.
What's Butcher Box?
If you read my first sentence, then you might be wondering what in the world is Butcher Box! Butcher Box delivers 100% grass-fed and grass-finished beef, free range organic chicken, and heritage breed pork on your schedule for less than $6.00 per meal.
You choose to get a curated box, which includes 8-11lb of beef, chicken or pork. You can also do what I do sometimes: create a custom box, which includes 9-14lbs of the meats that you choose
If you have a big family, they also have a BIG BOX, which is essentially double the amount of meat in their regular boxes.
Save me money on organic meats

Have the most tender cuts of steak (trust me on this, I've tried a few meat delivery services)

Offer monthly Member Deals, which allow me to get discounts each month on select items just for remaining a member.

Include enough meat for my husband and me to have a few weeks of meals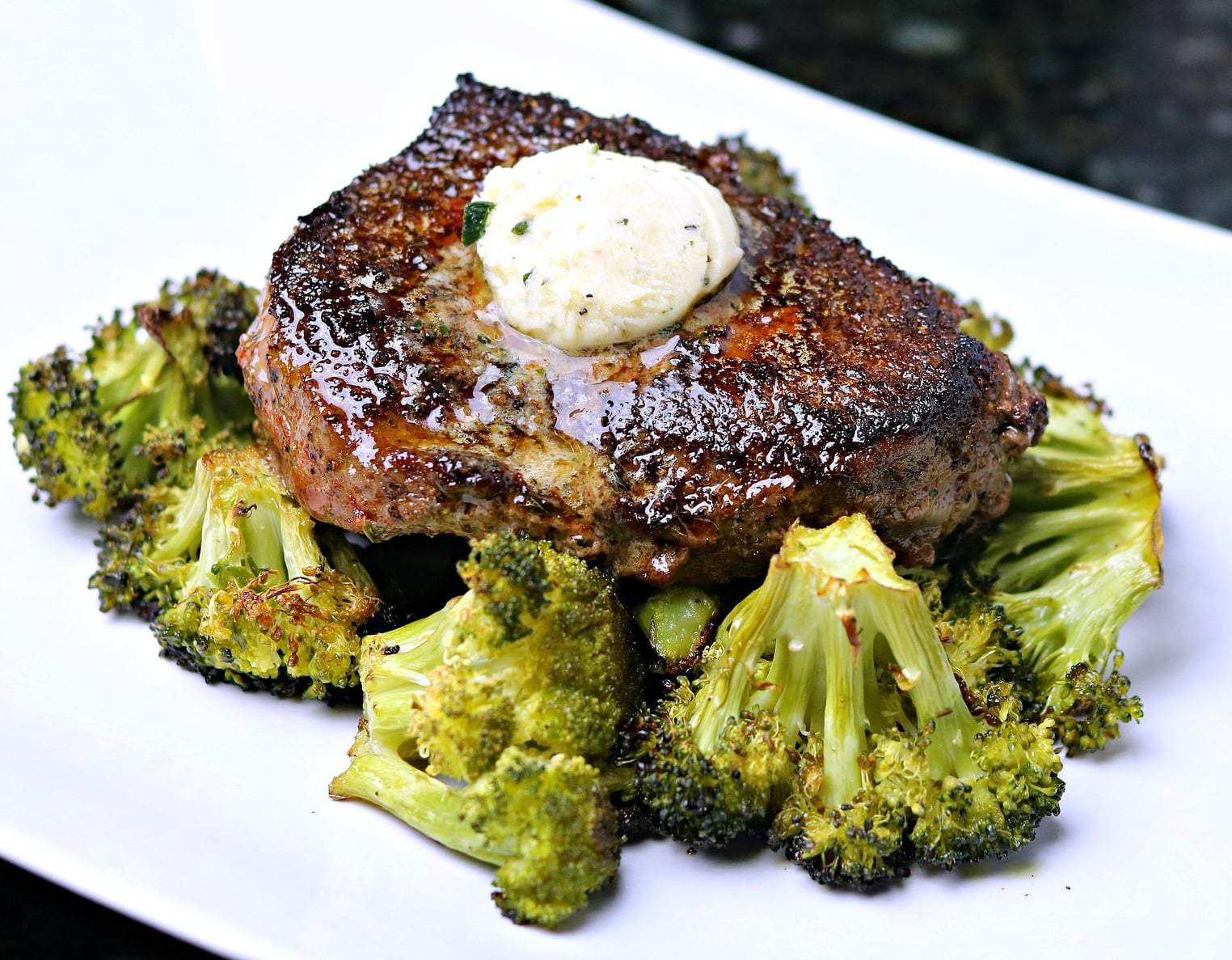 Instructions
Pat the steaks dry

Add seasoning to the steaks. I pat the seasonings into the meat and am sure to rub it around so that it's on the top bottom and sides of the meat.

Heat a cast iron skillet (or a regular skillet) to medium heat.

Add 1 tbsp of butter and wait for it to bubble & sizzle

Add steaks to the pan and sear for 2-3 minutes, per side (depends on how you like your meat. 3 minutes per side usually make my steak well done).

Remove the steaks from pan and allow to rest (covered with a pan lid or a foil tent for 5 minutes before serving.
Recipe Nutrition Facts
Nutrition Facts
Ranch Spiced Steaks
Amount Per Serving
Calories 247
Calories from Fat 135
% Daily Value*
Total Fat 15g 23%
Cholesterol 97mg 32%
Sodium 455mg 19%
Potassium 404mg 12%
Total Carbohydrates 0g 0%
Protein 25g 50%
* Percent Daily Values are based on a 2000 calorie diet.
Did you make this recipe?
Use #DrDavinahS when posting your photo of this dish, and follow @DrDavinahS on Instagram
Cook times will vary by protein
If you swap the meat in this recipe, please note that the cook times will vary. You can ensure that this takes a few minutes by choosing thinner steaks (mine are about 1 inch thick) and by cutting chicken breast in half lengthwise as I did for this 10-minute, 4-Spice Chicken.
Don't forget the fatty spine when making pork chops
I swap the meat in this recipe often for pork chops. To ensure that every part of the pork chop is amazing, I use one of the final minutes of searing to cook the "fatty spine". During this minute, I stand the pork chop up on the fatty side and sear it. This searing makes the fat crispy enough to eat!