This post may contain affiliate links to products I use and highly recommend. You can read my full disclosure here.
Click below to share this!
This Sauteed Green Beans with Garlic recipe is a delicious low-carb side dish for everyday dinners & holiday gatherings. Includes three recipe variations.
This 15-minute Sautéed Green Beans with Garlic recipe is a delicious low-carb side dish for everyday dinners & holiday gatherings. In this post, I share how to make sautéed green beans easily, but also how to make three variations, such as green beans with bacon or Asian-style string beans. Plus, for those wanting keto-friendly dinner ideas, I provide some simple proteins to make this a meal.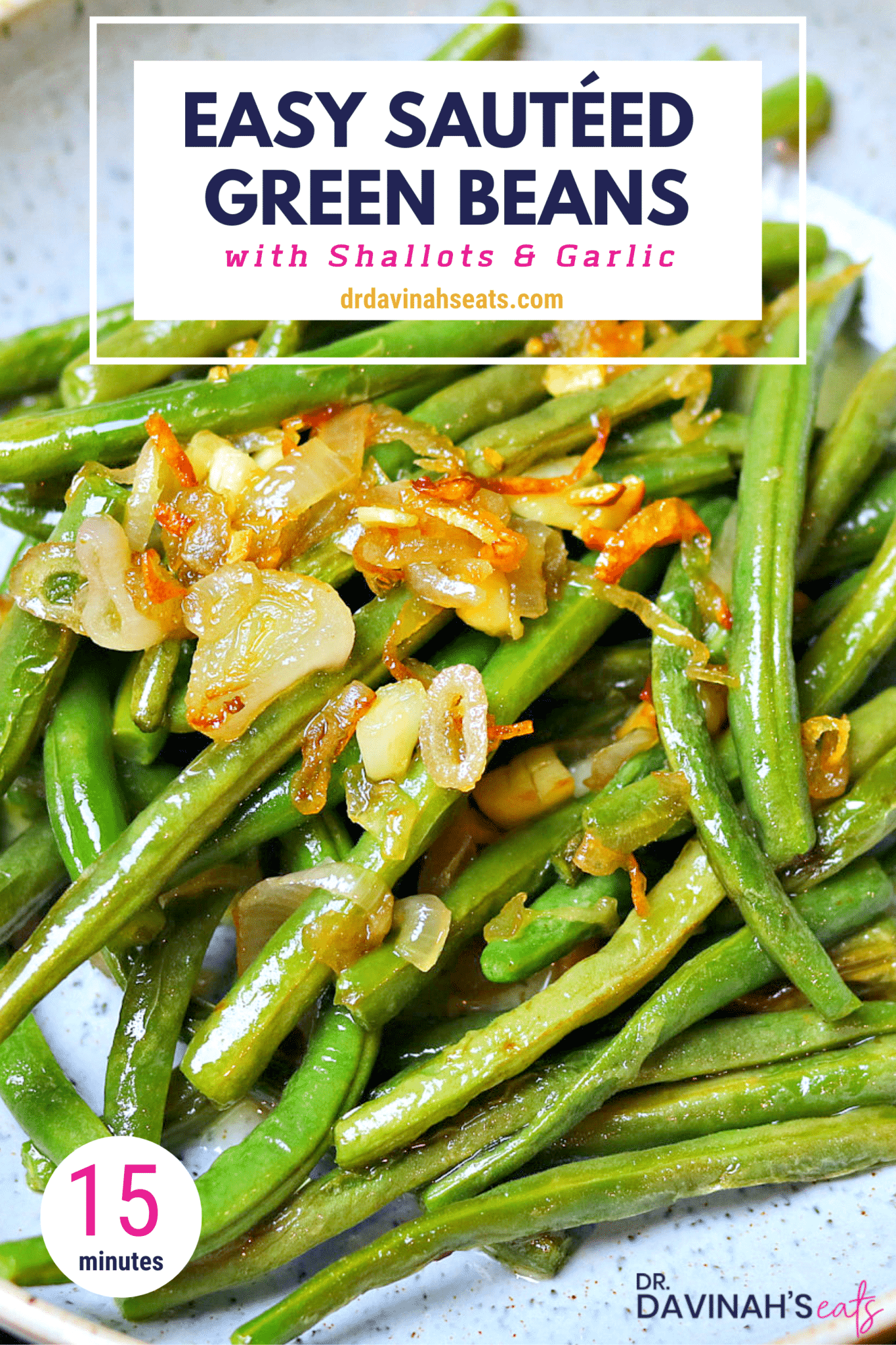 Ingredients in this Sautéed Green Beans Recipe
Sautéed green beans with garlic don't require a lot of ingredients. And, that's one of the reasons that I love this side dish.
To give the green beans a nice, rich coating, I use equal parts of olive oil and butter.
I'm adding in thinly sliced shallots to add a pop of sweetness. And of course, you need garlic and green beans.
You can add salt and pepper for additional flavor, but if you are on a low sodium diet, you can omit the salt and they'll still taste great.
Preparing Green Beans for Sautéing
In this recipe, I'm using fresh green beans. When you use fresh string beans, you will need to trim them yourself.
Trim the Green Beans
Trimming green beans is pretty easy and can be done with a sharp knife and cutting board or using kitchen shears (my preferred method). Either way, you want to remove the ends.
You can also find pre-trimmed, fresh string beans at your grocery store. But, they are often more expensive.
Steam or Blanch the Green Beans
Once the green beans are trimmed, you need to steam or blanch the beans before sautéing them with garlic. I prefer to steam or blanch my green beans because it gives them a head start on cooking & cuts down the time to get them sautéed.
To blanch the green beans, you can heat up a pot of water and boil them briefly, 1 to 2 minutes. After they are done being blanched, you can submerge them in cold water or an ice bath to stop them from cooking.
My preferred method is to steam the green beans in the microwave with a microwave steamer. It's fast and easy to use (just requires a little bit of water and 2-3 minutes).
If you don't have a microwave steamer, many packaged, fresh cut vegetables in the refrigerated section of the market also come in steamer bags. You'd simply add the bag to the microwave and follow the package directions for steaming (generally 2-3 minutes).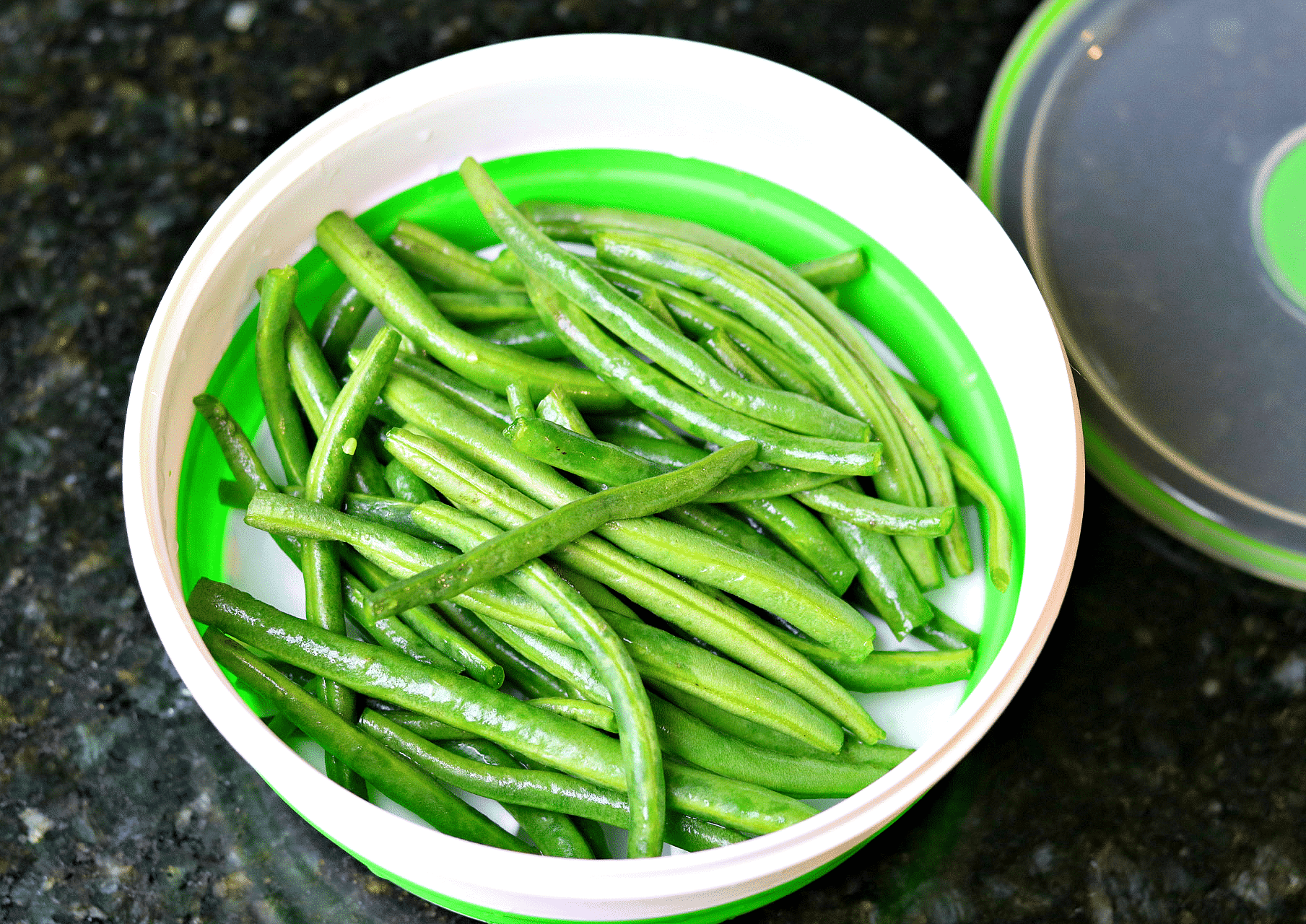 Fresh, Frozen or Canned Green Beans?
Fresh green beans often taste the best. I came up with this sauteed green beans recipe based on the use of fresh green beans, and I still think they are the best choice.
But let's be real. You can't always find fresh green beans that look great or maybe you think the hassle of trimming them is not worth it. In either case, frozen beans are a good substitute. They are often trimmed and some come in steamer bags that make it easy to prep them.
I would avoid canned green beans. They often are mushy and are sealed with salt and other preservatives that can alter their taste. If you have to use canned beans, make sure you drain and rinse them well before use.
How To Make Sautéed Green Beans with Garlic
Sauteed green beans with garlic are pretty easy to make. The most labor intensive part is trimming the fresh beans (which you may be able to find pre-trimmed beans at your local store).
Once the string beans are trimmed and rinsed, the second most labor intense part is thinly slicing shallots until you have a quarter of a cup. And honestly, that takes less than 5 minutes.
For the garlic, you can certainly mince them with a knife and cutting board. But it is a lot easier to use a garlic press.
Once the veggies are prepped, place the green beans in a microwave steamer and steam for 2-3 minutes. Alternatively, you could blanch them in a pot for about 1 to 2 minutes, but the microwave is a much easier option. But don't skip steaming or blanching the beans! If you don't they will be still quite raw when you saute them with the garlic.
Next, heat the olive oil over medium-low heat in a medium sized pan. When the oil is warm, add the shallots and garlic. You need to cook the shallots and garlic until they become translucent or somewhat clear.
Then, add the green beans and butter and give them a stir. Cook the string beans until they are as tender as you like them. For me, that's about 5 minutes.
If you like them firmer, cook them for less time. If you want them softer, cook them for a bit longer. I find 5 minutes gives them a good balance with a bit of a crisp and soft.
At the end, add salt and pepper to taste. You can omit both of these if you prefer, but I find they give the beans a bit of extra flavor.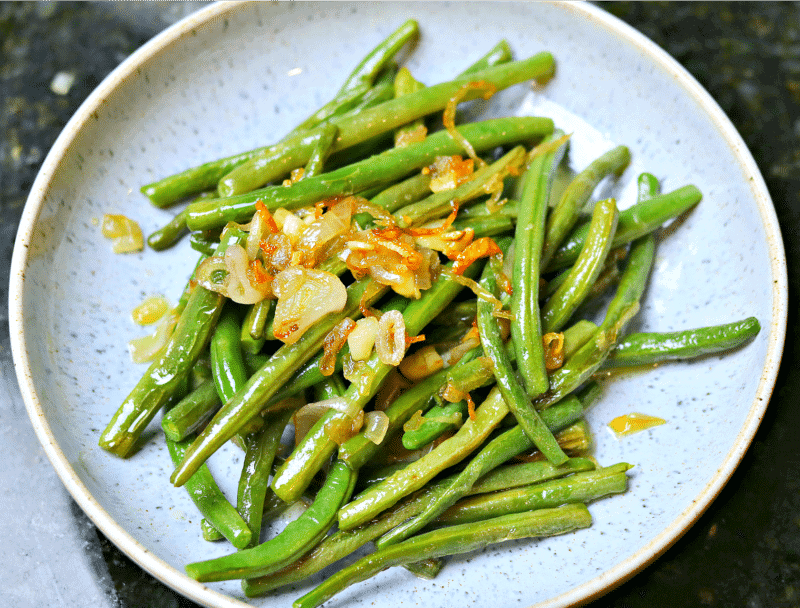 How To Make Chinese or Asian-Inspired Sautéed Green Beans
If you are looking to add more variety to your next Keto Chinese take-out style dinner, why not try green beans and garlic? You can make this same recipe with a bit of an Asian-flare without much extra work.
Here's how to do it:
Add a teaspoon ground ginger when you add the beans into the pan

Replace the butter with 1 teaspoon Sesame Oil

Instead of salt, add 1 tablespoon of soy sauce
If you follow those steps, you will have sauteed green beans that pair well with almost any Chinese or Asian inspired meal, such as my Keto Korean Beef BBQ Ribs.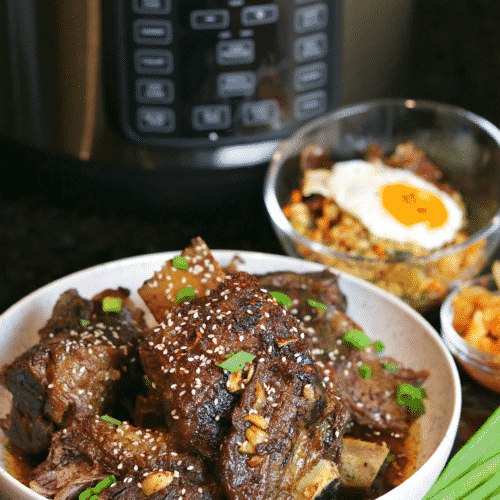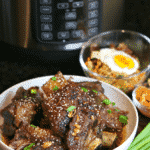 Sautéed Green Beans with Bacon
Butter adds a nice richness to the green beans but so does bacon. If you love bacon and want to use it to flavor your green beans, here's how you can do it:
In the same pan you will use for your string beans, cook up one to two slices of your favorite bacon

Remove the strips from the pan but leave the fat. Use the bacon fat in place of the butter

Crumble up or cut up the bacon and add to the beans at the end
Calories & Nutrition in Sautéed Green Beans
When you prepare sauteed green beans with garlic, here's what you can expect in each serving:
95 calories

6 grams of net carbs

7 grams of fat

2 grams of protein
Recipes to Serve with Sautéed Green Beans
Green beans can go with a lot of recipes, so you can feel free to be creative with your pairing. But if you have a hard time deciding, here are some of my preferred pairings: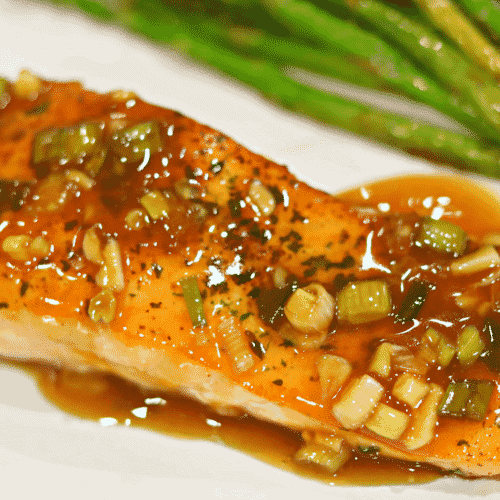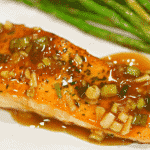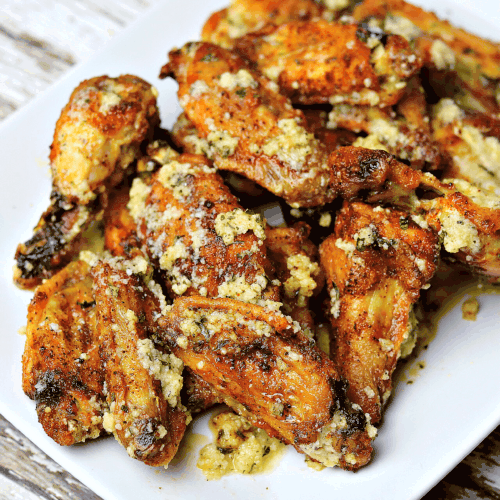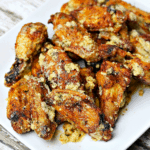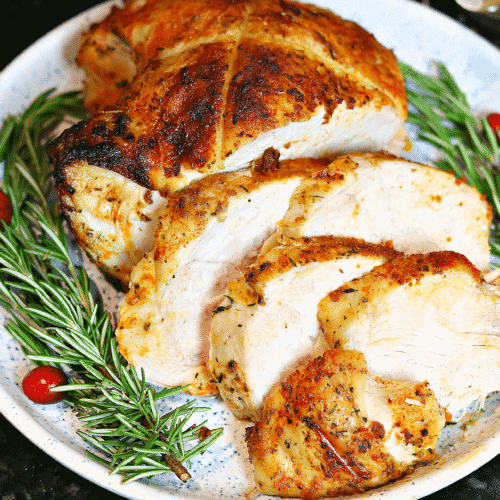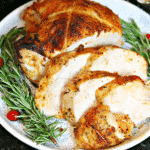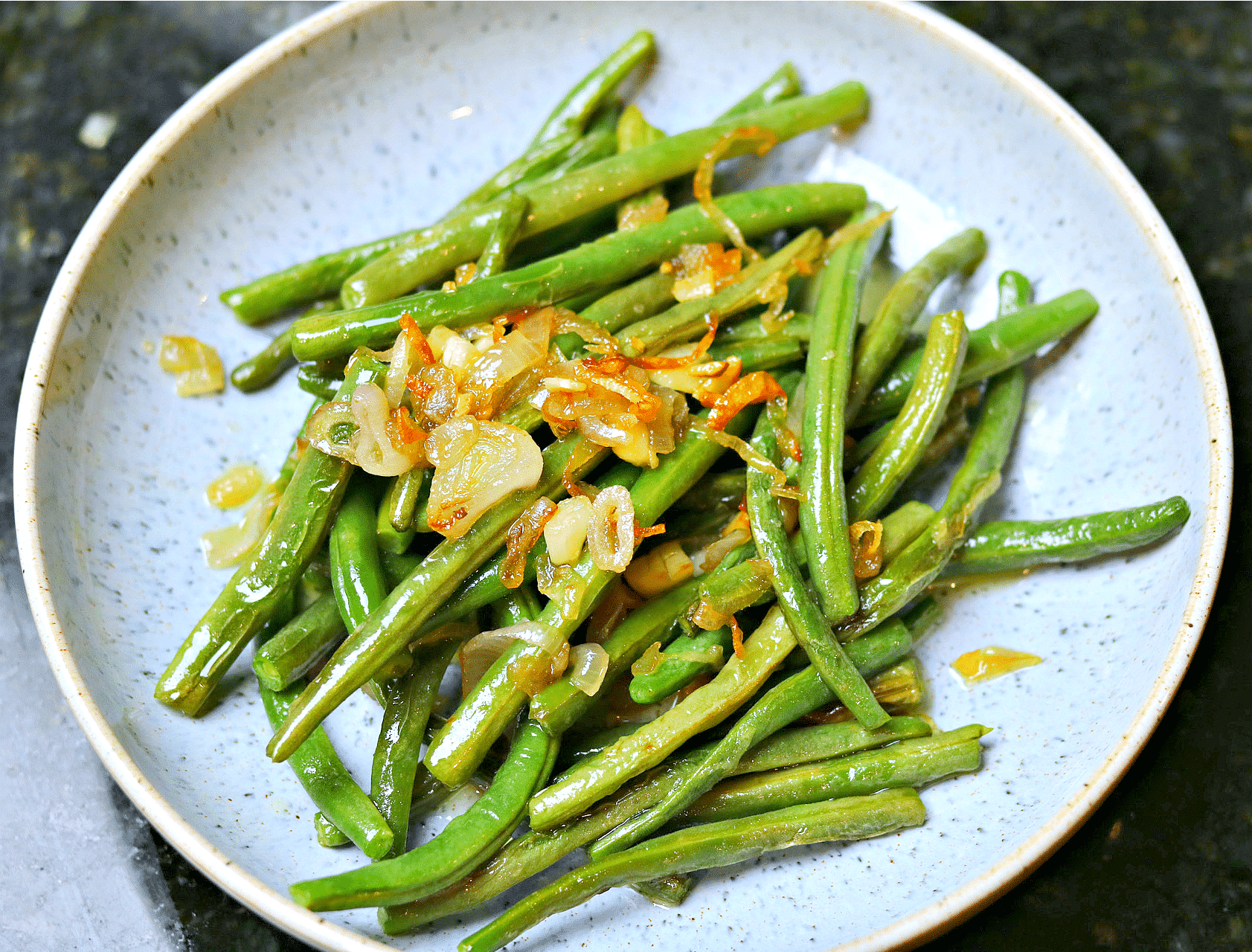 This Sauteed Green Beans with Garlic recipe is a delicious low-carb side dish for everyday dinners & holiday gatherings. Includes three recipe variations.
Want to share this recipe?
To spread the word about this recipe, please save it to Pinterest, share a link to it, or rate it if you loved it. Please do not copy & paste (or screenshot) my recipes to social media or other websites.
Instructions
Use a microwavable steamer to steam your string beans for 3 minutes. You can also blanch them (see the post for details).

Heat the olive oil in a pan over medium-low heat.

Add the shallots and garlic. Sautee them until they are translucent.

Add the green beans and butter. Saute until they reach your desired level of tenderness (~5 minutes)

Season with Salt & Pepper to taste
Recipe Nutrition Facts
Nutrition Facts
Sautéed Green Beans with Garlic Recipe
Amount Per Serving
Calories 95
Calories from Fat 63
% Daily Value*
Fat 7g11%
Cholesterol 8mg3%
Sodium 323mg13%
Potassium 248mg7%
Carbohydrates 9g3%
Protein 2g4%
Vitamin A 870IU17%
Vitamin C 15mg18%
Calcium 46mg5%
Iron 1mg6%
* Percent Daily Values are based on a 2000 calorie diet.
Did you make this recipe?
Share your photos & mention @DrDavinahS! I love seeing them!
Nutritional Disclaimer
The nutritional information comes from Spoonacular API, a database of food ingredients. The nutritional information for any recipe will vary based on the exact product you use and the brand. I do not include erythritol or sugar alcohols in the final carb or net carb count as it does not have any impact on my blood glucose levels. Before starting keto or a low-carb eating plan, you should consult your doctor. I am sharing my personal experiences and none of the information included in my recipes or throughout the site should be taken as medical advice.