This post may contain affiliate links to products I use and highly recommend. You can read my full disclosure .
These keto side dishes for BBQ are the perfect way to enjoy your next bbq or family cookout without having to worry about how to make a meal. These delicious side dishes include remakes of things like traditional potato salad and pasta salads. But, also other options for your whole family.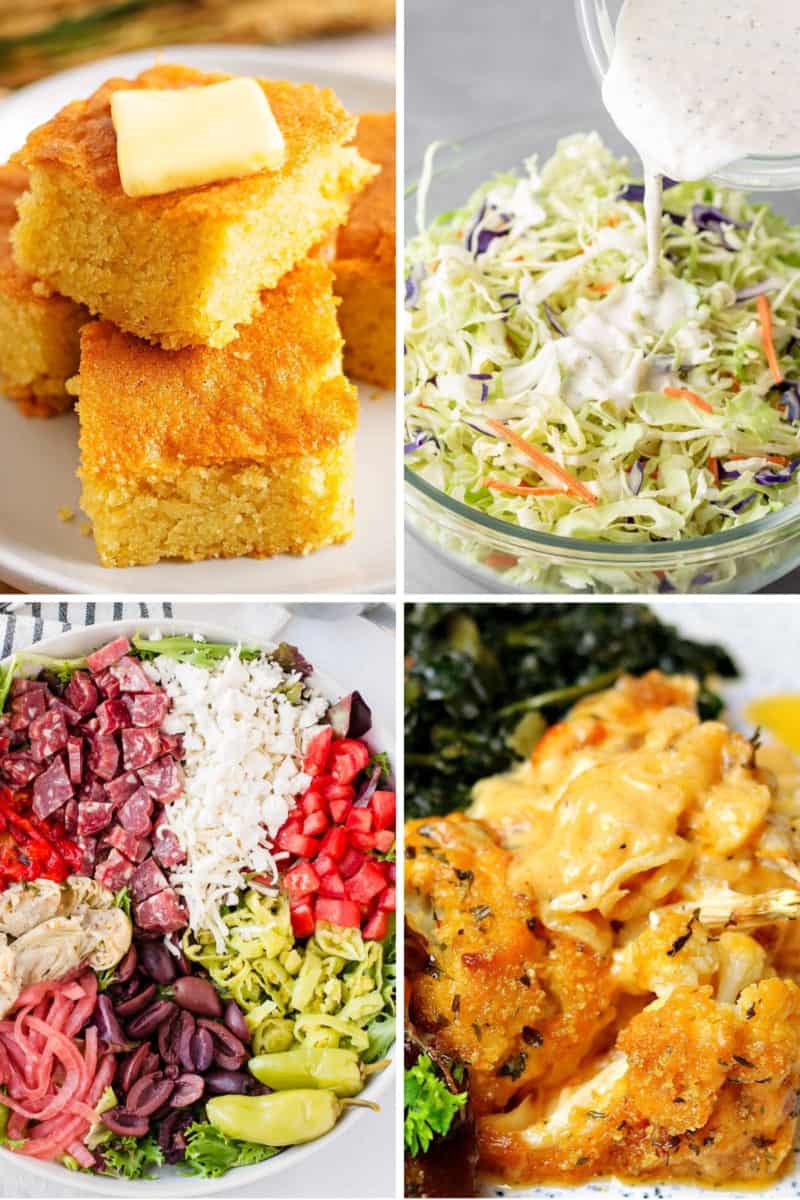 Why Share:
Barbecue dishes hold a special place in many people's hearts. They go well with so many sides.
Unfortunately, most bbq side dishes and cookout food have high-carb ingredients like potatoes, corn, and pasta.
So, if you're on a low-carb diet, you'll need to replace the regular sides with better options. The good news is that you can still enjoy your favorite bbq meal with simple homemade keto-friendly options.
Need help with your BBQ keto side dish menu? Below are some options to get you started:
Best Keto Side Dishes for BBQ
Make the best keto bbq sides with this collection of keto side dishes for bbq recipes. You'll find hot and cold options that you can enjoy at your next cookout or summer bbq.
Take Away
Being on a keto or low-carb diet doesn't mean you cannot enjoy your favorite barbecue sides. There are lots of options to keep the fun going without taking ketosis out of the equation. The dishes mentioned above will help you make better keto side dish choices.