This post may contain affiliate links to products I use and highly recommend. You can read my full disclosure here.
Click below to share this!
Recently, I got the chance to snag a Fuego Box, a monthly subscription that delivers small batch hot sauce. I was super excited about this partnership because my husband and I like our food HOTTTT (like habanero papper hot), but have trouble finding hot sauces that actually live up to the name. As you might imagine, I had to make something with the included Ghost of Ancho sauce. It made the perfect swap for sriracha – the hot sauce I usually use in the recipe below. Enjoy!
Ingredients
1.5lbs chicken wings, parts
1 tbsp Wing Seasoning
1.5 tbsp sea salt

1 tbsp garlic powder

1 tbsp onion powder

1 tsp Herbes de Provence

1 tsp paprika

1 tsp parsley

1 tsp Black pepper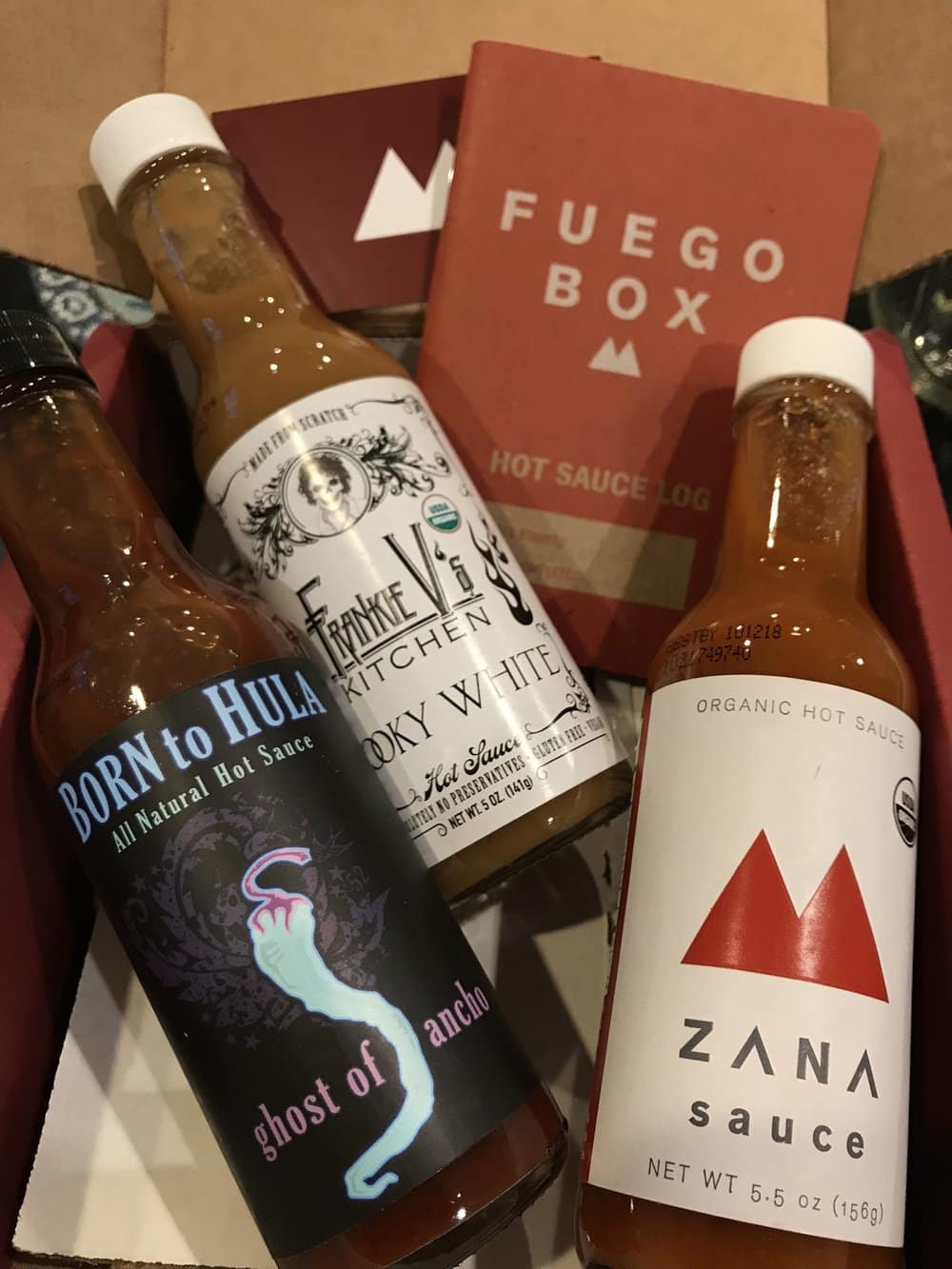 Honey Sesame Ghost Pepper Sauce
Directions
Make wing seasoning by mixing all ingredients of the spice mix

Mix the wing parts with the spice mix. If you have time, allow the chicken to marinate for at least 30 minutes.

Preheat oven to 425 degrees

Place wings on a parchment lined baking sheet then cook for 20 minutes

Mix ingredients for the sauce.

Flip wings over and cook for an additional 20-25 minutes, you want the skin on the wings to be crispy

Toss the wings in the sauce and serve. I topped these wings with sesame seeds
Click below to share this!