This post may contain affiliate links to products I use and highly recommend. You can read my full disclosure here.
Click below to share this!
A Keto Ribs recipe that uses a sugar-free dry rub and keto-friendly BBQ sauce. Directions to make these in the Ninja Foodi & a slow cooker
This easy Keto Cola BBQ Ribs recipe is perfect all year long. For those, like me, who live in an apartment, this dish allows us to easily have the flavors of Keto BBQ despite being indoors. If you're short on time, I include directions for how to make these Keto Pork Baby Back Ribs in an Instant Pot, Ninja Foodi or other Pressure Cooker. I also include recipes for an easy sugar-free dry rub & a homemade Keto BBQ sauce.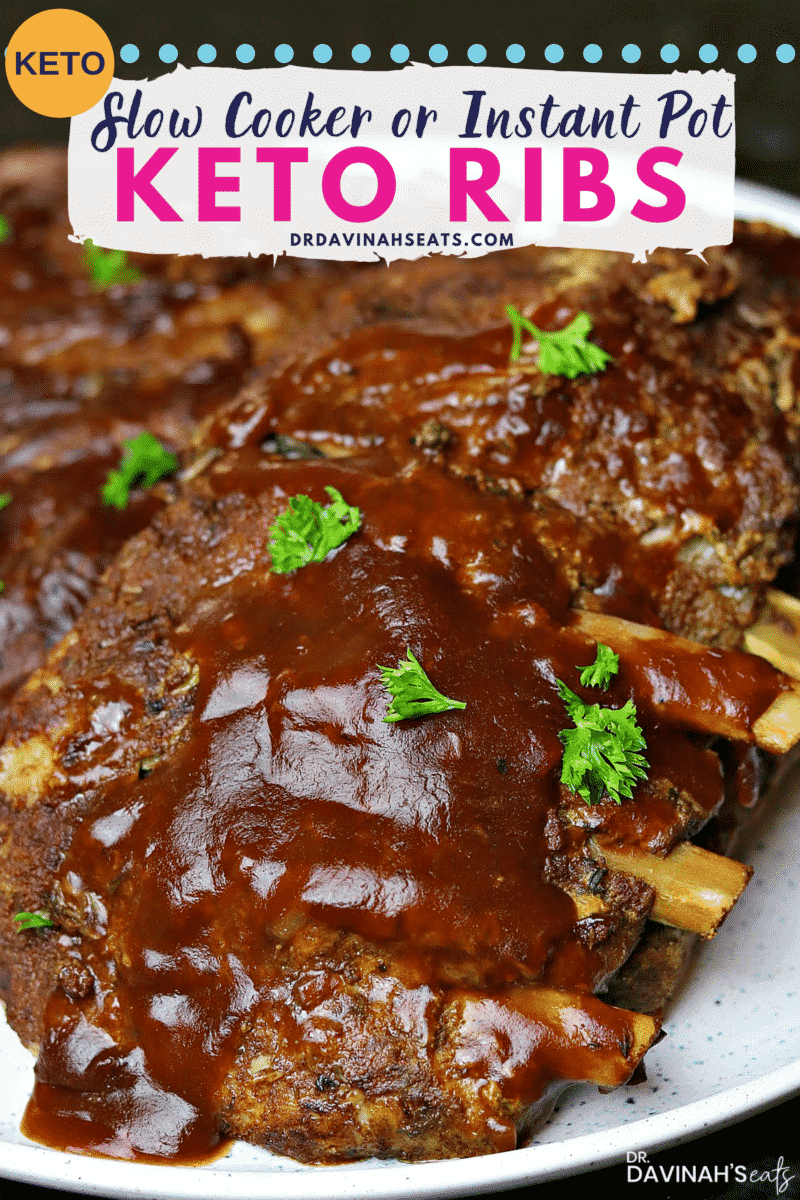 What makes these BBQ Ribs keto-friendly?
Sugar-free Dry Rub
Usually, BBQ dry rubs are mostly brown sugar. So, if you're trying to stay in ketosis, then you might think that BBQ is out of the question. In this recipe, I'm using an easy dry rub recipe that is sugar-free, Whole30 and keto-friendly.
Instead of sugar, it uses spices that I'm sure you have in your cabinet like paprika, garlic powder, salt, and onion powder.
Keto BBQ Sauce
Like the dry rub, BBQ sauce is typically not keto-friendly because it's filled with sugar. As you can see in the BBQ sauce chart below, BBQ sauce generally has 10+ grams of net carbs per serving.
In this recipe, I'm using sugar-free options for BBQ sauce to keep the dish keto and low carb.
BBQ Sauce Comparison Chart
What are some keto-friendly BBQ sauce options?
Keto BBQ Sauces to Buy
If you would like to buy keto-friendly BBQ sauce, then there are two keto-friendly BBQ sauce options that I enjoy and recommend.
The first is Sweet & Smokey Hickory BBQ sauce. It has 2g net carbs per serving and is sweetened with Stevia.
The second is Sugar-Free Hickory. It also has 2g net carbs per serving. But, it's sweetened with Sucralose.
Either of these would be a good option for these Slow Cooker or Instant Pot BBQ Ribs. However, as a mentioned in my Keto Candy post, Stevia has less impact on most people's body when compared to Sucralose. So, keep that in mind if you're particularly sensitive.
Homemade Keto BBQ Sauce
If you're interested in making your own Low Carb BBQ sauce, then you can use my Cola BBQ sauce recipe that I used in these Bacon Wrapped BBQ Chicken Kabobs.
The easy recipe includes just six ingredients: sugar-free ketchup, chicken broth, keto brown sugar, hot sauce, garlic powder, and a cola-flavored stevia sweetener.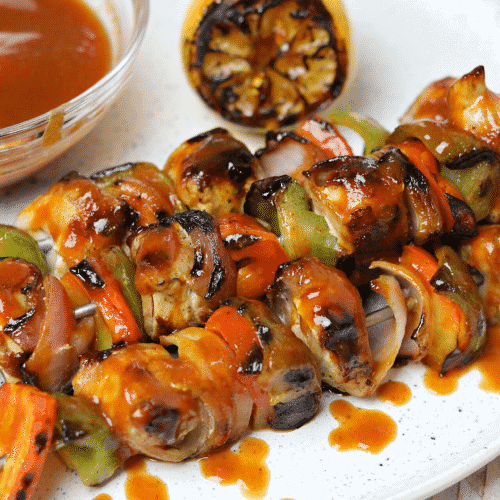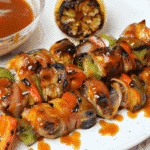 Can you make Keto BBQ Slow Cooker Ribs in an Instant Pot or Ninja Foodi?
Yes! When I first wrote this recipe, I made the ribs in my Slow Cooker.
However, after getting a Ninja Foodi (check out my Ninja Foodi review if you're thinking about getting one), I realized that I could make these much quicker using the Foodi's Instant Pot, or Pressure Cooker, function.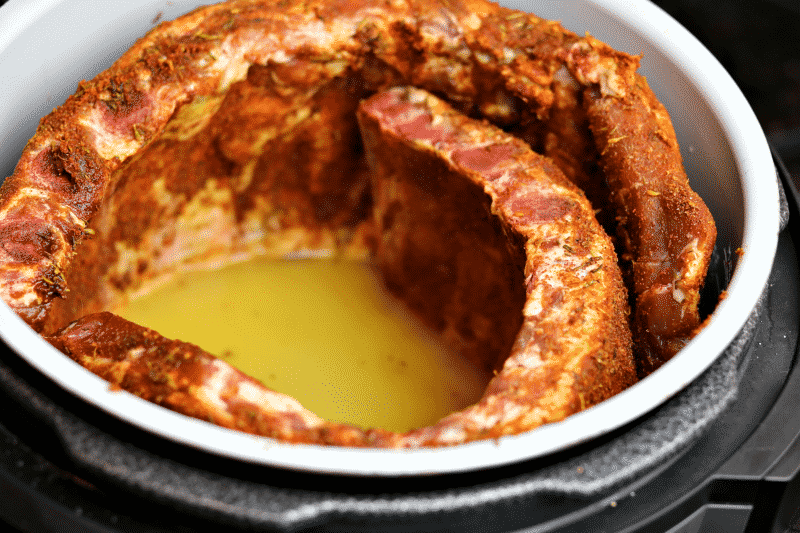 How do you make Ninja Foodi Keto BBQ Ribs?
Preparing to cook keto ribs in a Ninja Foodi or other pressure cooker like an Instant is the same as when you make them in a slow cooker.
The major difference between the two cooking methods is time. You can make ribs in a slow cooker in 4 hours or in an Ninja Foodi in 25-30 minutes.
To make my ribs in a Ninja Foodi, I did the following:
Season the pork ribs on both sides with the dry rub.
Marinate the ribs for at least 4 hours (ideally, overnight).
Sit the ribs in the Ninja Foodi or pressure cooker bowl
Pour chicken broth or keto-friendly Cola soda at the bottom of the pot.
Cook the ribs on high for 25-30 minutes (your machine will take a few additional minutes to come to pressure)
Allow the pressure to release
Top the ribs with BBQ sauce
Air Crisp the ribs for 5 minutes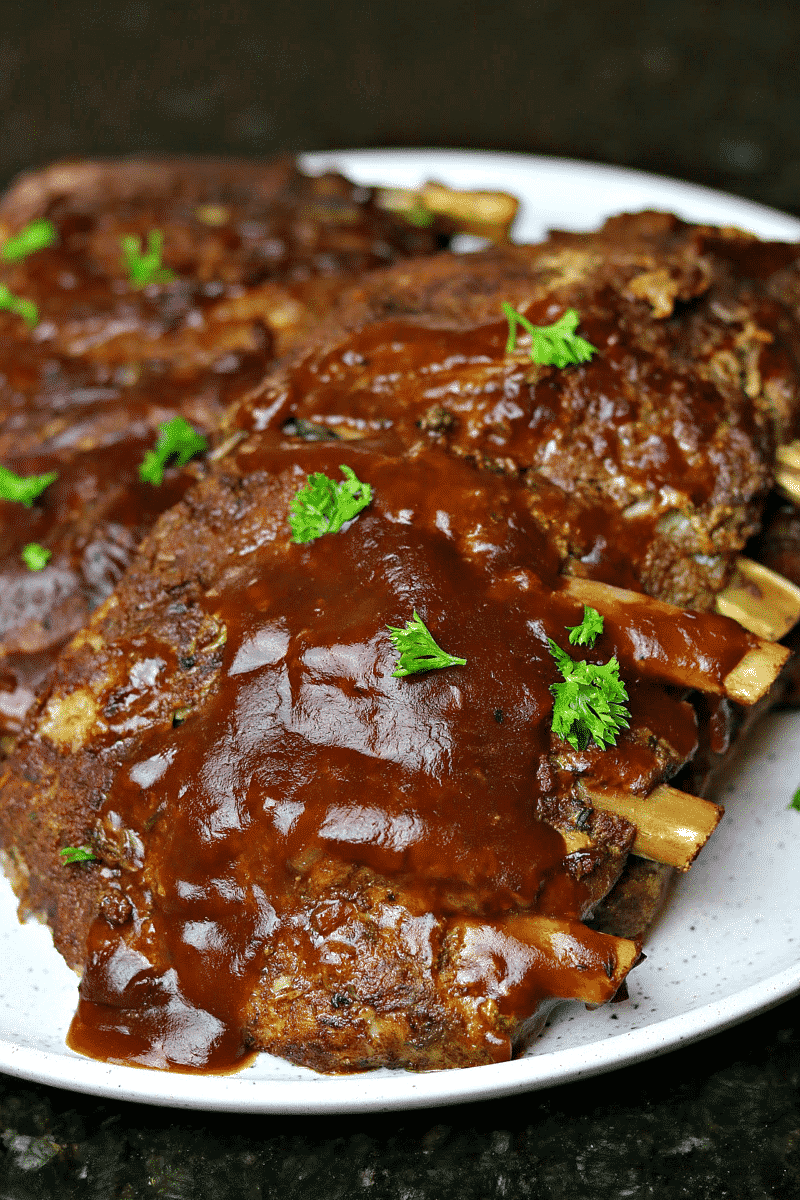 How is using the 360 Cookware Slow Cooker Base different from a regular Slow Cooker?
There are two primary differences between making these Keto Slow Cooker Cola BBQ Ribs in a traditional slow cooker and making them on the 360 Cookware Slow Cooker Base. Those differences are being able to use one pot for browning the meat and slow cooking and being able to use less liquid to get a tender result.
One-Pot Browning
There's a bit of a debate about whether you should brown your meat before putting it into a slow cooker, but I'm a believer in taking the time to brown the meat. For me, this step intensifies the meaty flavor but also renders some of the fat. Typically, browning the meat means adding an extra pot. The 360 Cookware Slow Cooker Base turns your pot into a slow cooker. So, you simply brown the meat then use that same pot for the slow cooking process.
Less Liquid, More Tender
360 Cookware relies on vapor (or waterless cooking) technology. As a result, you can use less liquid when cooking to achieve more tender results. In this recipe, you use half of the liquid that you would in a traditional slow cooker. This means that if you are making these in a traditional slow cooker, then you need to double the liquid.
What is a keto-friendly replacement for Coca-Cola?
One of my favorite ways to make ribs is using Coca-Cola soda. I got this tip a long time ago from a BBQ competition team and have used their tip since.
After starting keto, soda was not an option so I substituted it with chicken broth. Enter Zevia Sugar-free, All Natural Soda. Zevia's Cola works perfectly in this recipe! I get a variety pack of Zevia each month from Amazon, but you could also get a 6-pack from some markets, like Whole Foods.
What are good side dishes for Keto Ribs?
If you're being traditional, then you can pair this with my cauliflower mac and cheese and a sauteed leafy green like Kale or Collard Greens. You might also want to make this an easy meal and pair it with Keto Coleslaw or a salad. If you choose a salad, then I'd recommend topping your salad with my Quick Creamy Caesar Dressing.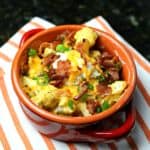 Want more slow cooker recipes?
If you are busy and can use the extra hands-off cooking time that slow cooking provides, then you should check out my keto crock-pot recipes and these slow cooker pork chops.
You might also want to try Slow Cooker Chicken Adobo. It is Asian-inspired and reminds me so much of the Keto Chinese Food Recipes that I love making instead of getting takeout.
Other Keto Ninja Foodi & Pressure Cooker Recipes: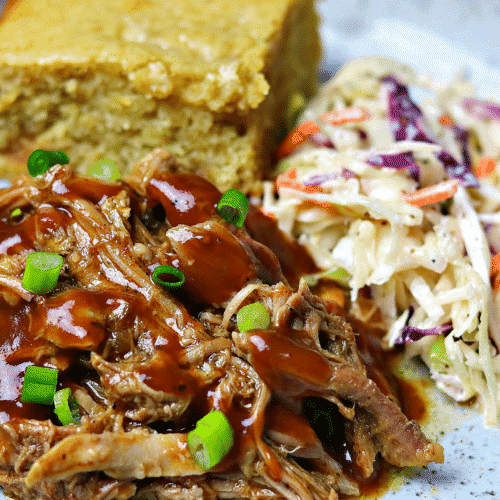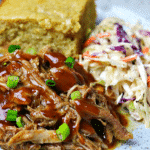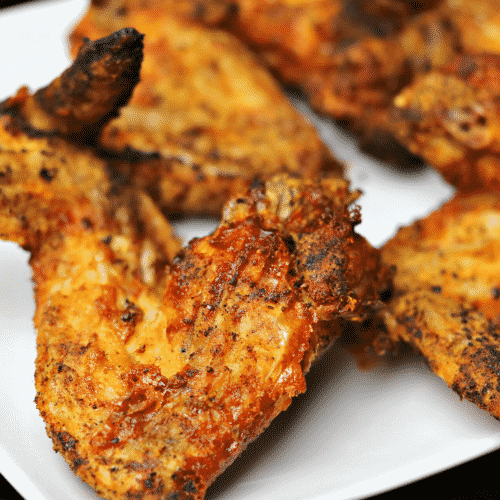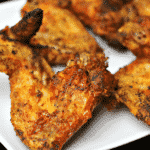 You might also be interested in any of these 10 Keto Instant Pot Recipes or this Keto Instant Pot Chunky Chili.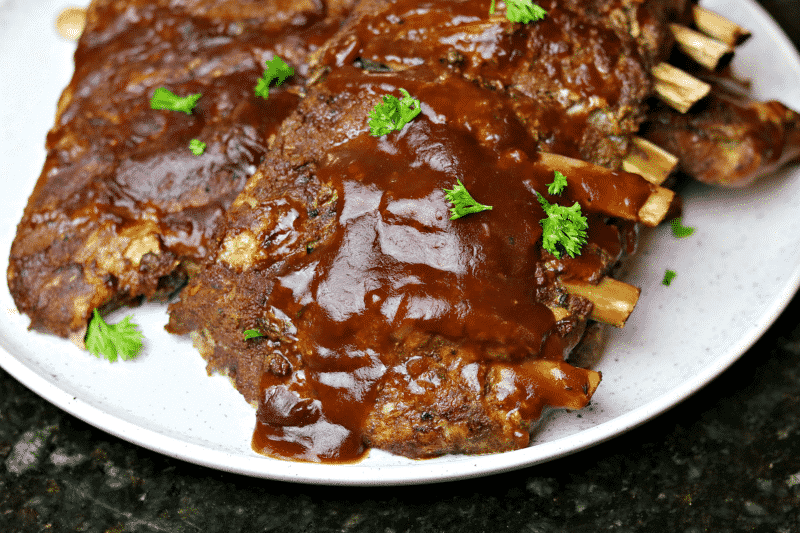 Total Time:
4
hours
10
minutes
A Keto Ribs recipe that uses a sugar-free dry rub and keto-friendly BBQ sauce. Directions to make these in the Ninja Foodi & a slow cooker
Want to share this recipe?
To spread the word about this recipe, please save it to Pinterest, share a link to it, or rate it if you loved it. Please do not copy & paste (or screenshot) my recipes to social media or other websites.
Ingredients
Key Tool I Used
Instructions
May Be Necessary: Remove the thin membrane (if it's there) from the back of the rib racks (The tutorial I always use can be found here). I've found that the ribs that I get from Trader Joes do not have it attached.

Sprinkle spicy dry rub on the ribs. Allow the ribs to marinate at least 4 hours (ideally, overnight).
Method #1: 360 Cookware Slow Cooker Base Directions
Heat the 4 QT Stainless Steel Stockpot to medium heat

Drizzle Olive Oil in the pot and brown the ribs (about 3 minutes per side).

Add the Zevia or Chicken Broth to the stockpot. Use tongs to incorporate.

Add the lid to the stockpot and set it on the Slow Cooker Base. Turn the Slow Cooker Base to 3 (medium-high) and cook for 3-4 hours.
Method #2: Ninja Foodi, Instant Pot Directions
Add the ribs to the pressure cooker pot

Pour the Zevia or Chicken Broth into the bottom of the pot.

Add the pressure cooker lid and cook on high for 25 minutes

Allow the pressure to release.
Method #3: Traditional Slow Cooker Directions
Heat a frying pan to medium heat

Drizzle Olive Oil in the pot and brown the ribs (about 3 minutes per side).

Add the ribs and Zevia to the slow cooker pot. Cover and cook on High for 3-4 hours (or on Low for 6-8 hours).
Finish the Ribs
Top the ribs with the BBQ sauce.

For the Ninja Foodi: Air Crisp the ribs (400 degrees) for 15-20 minutes (the longer you keep them them there, the crispier they get). For a broiler: broil them in a broiler-safe dish on high for 5 minutes. This step allows the rib tops and edges to char!
Video
Recipe Nutrition Facts
Nutrition Facts
Keto Slow Cooker or Ninja Foodi Ribs (Recipe + Video)
Amount Per Serving
Calories 389
Calories from Fat 243
% Daily Value*
Fat 27g42%
Cholesterol 115mg38%
Sodium 222mg9%
Potassium 438mg13%
Carbohydrates 3g1%
Protein 31g62%
Vitamin A 35IU1%
Vitamin C 1.3mg2%
Calcium 56mg6%
Iron 1.3mg7%
* Percent Daily Values are based on a 2000 calorie diet.
Recipe Notes
Cutting the Ribs
After removing the membrane from the ribs, I used to cut the ribs into smaller, 3 - 4 bone sections. I found that this made it easier for the ribs to fit into my pot or Crockpot. However, you don't need to do this if your ribs fit without cutting them.
Add the Sauce Later
Since keto-friendly BBQ sauce is more expensive than sugary BBQ sauce, I add my sauce right before browning the ribs. I've found that this reduces waste. 
Did you make this recipe?
Share your photos & mention @DrDavinahS! I love seeing them!
Nutritional Disclaimer
The nutritional information comes from Spoonacular API, a database of food ingredients. The nutritional information for any recipe will vary based on the exact product you use and the brand. I do not include erythritol or sugar alcohols in the final carb or net carb count as it does not have any impact on my blood glucose levels. Before starting keto or a low-carb eating plan, you should consult your doctor. I am sharing my personal experiences and none of the information included in my recipes or throughout the site should be taken as medical advice.
brow