This post may contain affiliate links to products I use and highly recommend. You can read my full disclosure .
Searching for keto instant pot recipes? Need ideas for making keto-friendly food in a pressure cooker? This is a collection of 10 easy instant pot keto recipes that come together for your family quickly. All of these dishes are grain-free and free of added sugar. Some of these low carb main dishes are from my site. Others are from a few of my favorite bloggers. Cook times range from 5 to 90 minutes. In this post, I include tips for making your instant pot meals from frozen if you're in a pinch! I also share my recommendation for my favorite pressure cooker to make all of these delicious meals.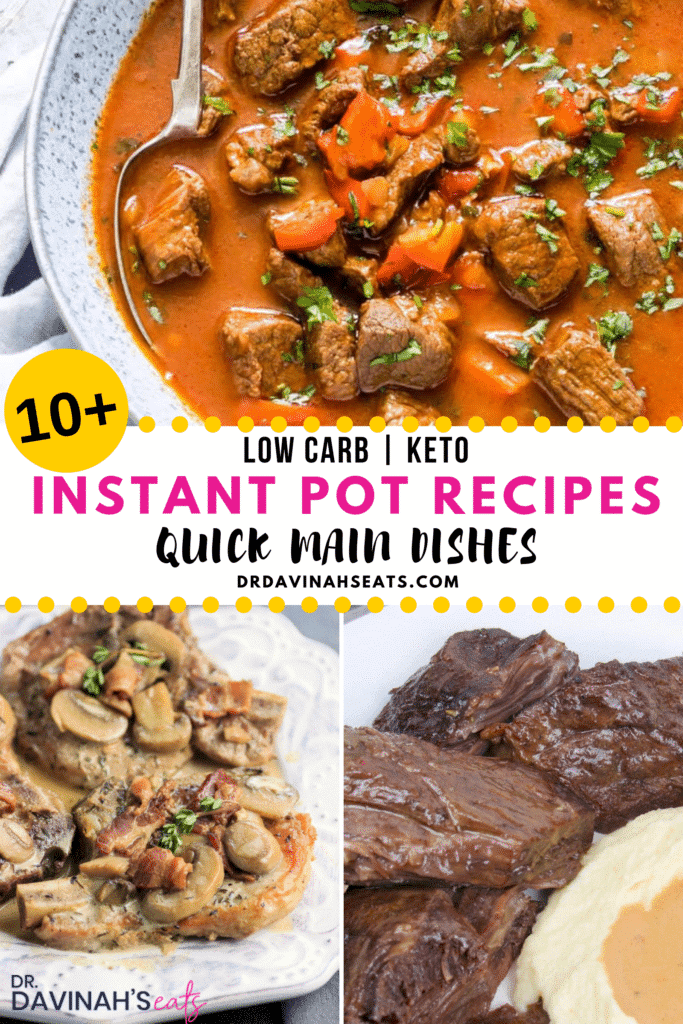 What keto-friendly instant pot recipes are included?
This guide includes these low carb pressure cooker main dish recipes:
Keto Korean Beef BBQ Ribs
Keto BBQ Pulled Pork
Keto Meatloaf

Meatballs

Roast with Gravy

Chicken Jalapeno Popper Soup

Hungarian Goulash Soup

Keto Beef Stew

Low Carb Garlic Chicken
Keto Smothered Pork Chops

Italian Sausage Soup

Frozen Taco Meat

Spaghetti Squash and Meat Sauce
What's so special about pressure cooker meals?
I was super late to the pressure cooker party! I got mine only a few months ago because I wasn't quite sure about why they were so special. After using mine, here are a few reasons they're awesome:
Turns any meal into a quick meal – the days of waiting 8 hours for the slow cooker to tenderize meat are cut to 1-2 hours max.
Can defrost while it cooks – if you forget to thaw out the meat, no problem!
Makes meals that are "dump & go" – so it's easy for beginners to cook something delicious
Can you make instant pot meals in a pressure cooker?
They're the same thing
Instant Pot is just one brand of pressure cooker so you'll be able to make all of these keto instant pot meal recipes in whatever brand of pressure cooker that you have.
If you need a recommendation, I prefer Ninja Foodi
I personally have a Ninja Foodi because it serves as an Instant Pot/Pressure Cooker, Air Fryer, Steamer & much more. It's so functional that I ditched my other small appliances in favor of it. If you want, you can learn more about my experiences in my Ninja Foodi product review.
You can click the picture below to check out Ninja Foodi on Amazon
Pressure Cooker Keto Main Dish Recipes: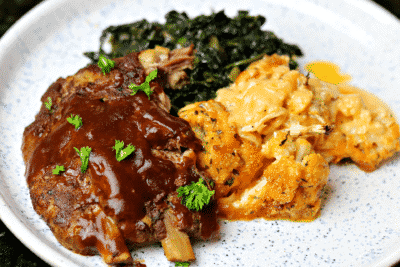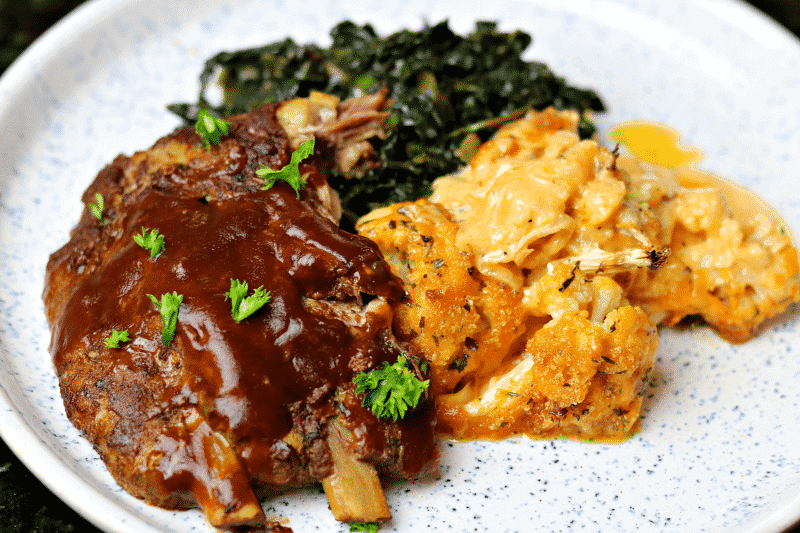 This easy Keto Cola BBQ Ribs recipe is perfect all year long. For those, like me, who live in an apartment, this dish allows us to easily have the flavors of Keto BBQ despite being indoors. If you're short on time, I include directions for how to make these Keto Pork Baby Back Ribs in an Instant Pot, Ninja Foodi or other Pressure Cooker.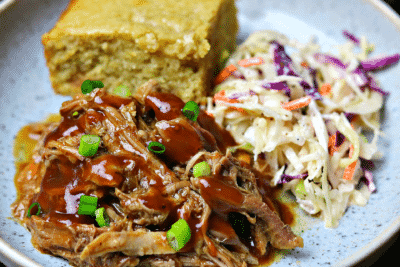 This was my first ever pressure cooker keto recipe. I had a 3lb roast sitting in my freezer and decided to give my Ninja Foodi a try. This meat was made from frozen in about 1 hour and 30 minutes. Like many of the other recipes that you'll see below, I just added a few ingredients to the cooking pan and left it alone. I topped this with one of my favorite keto-friendly BBQ sauces. Each serving has 2g net carbs.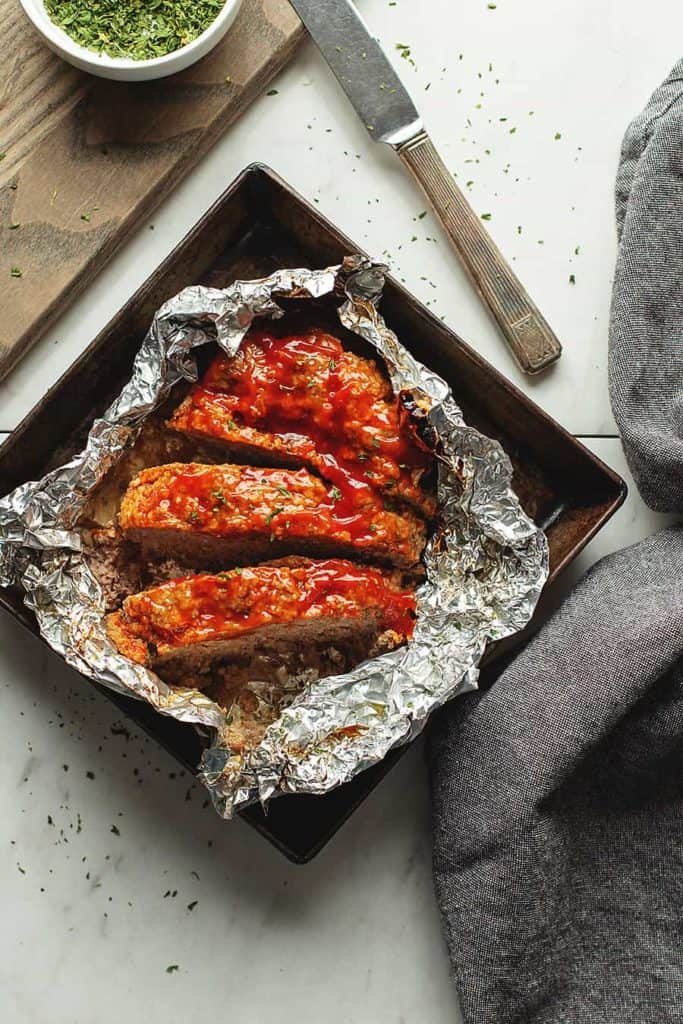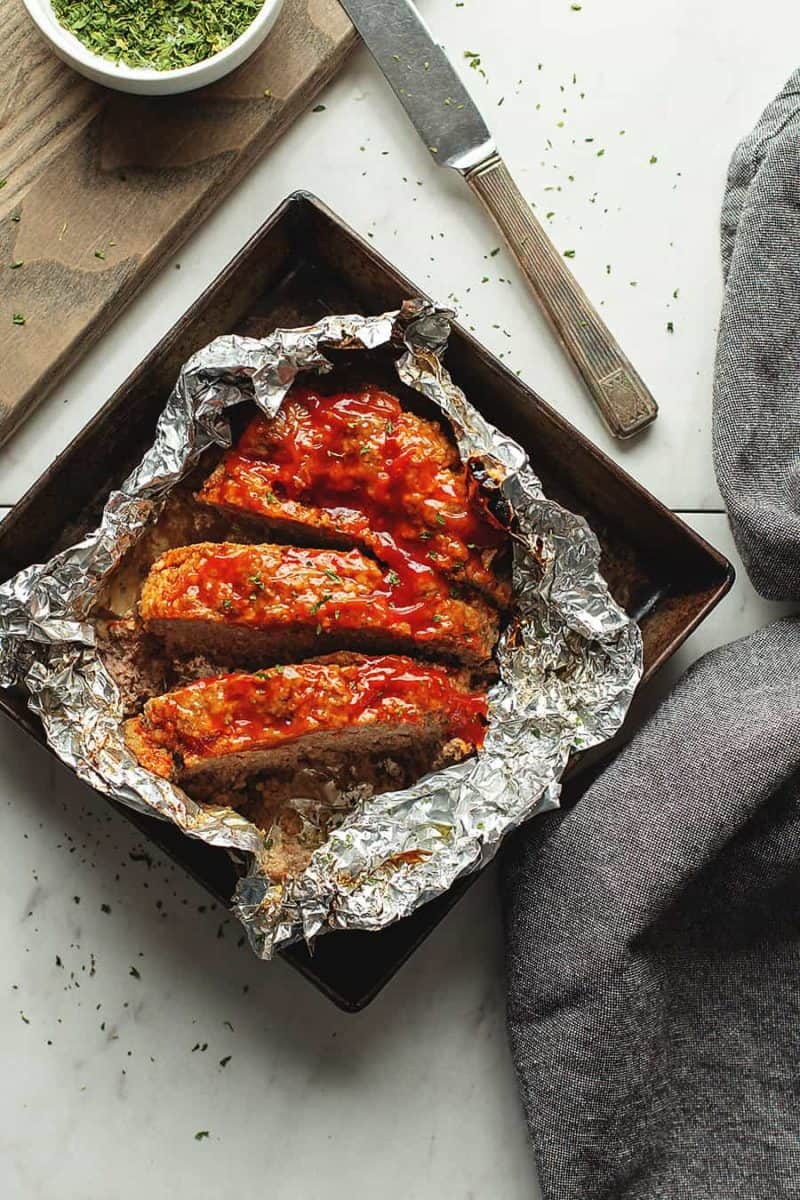 Meatloaf is a nostalgic dish that is easy to make with items in your pantry. Plus, it's budget-friendly. This low carb meatloaf recipe includes two options (one for people following keto and one for those who aren't). From start to finish, this dish will take 30 minutes. The keto version has 2g net carbs.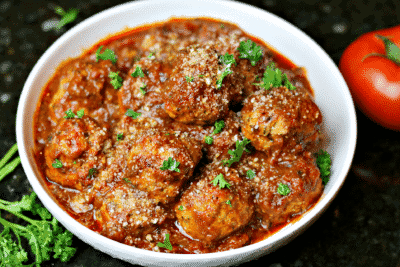 I love that these grain-free meatballs only take one-pan and 30 minutes total from start to finish! Plus, I use store-bought Italian sausage to get bold flavor without requiring lots of time or additional seasoning. I often eat these alone or pair these with a simple vegetable like my greens beans with shallots and garlic!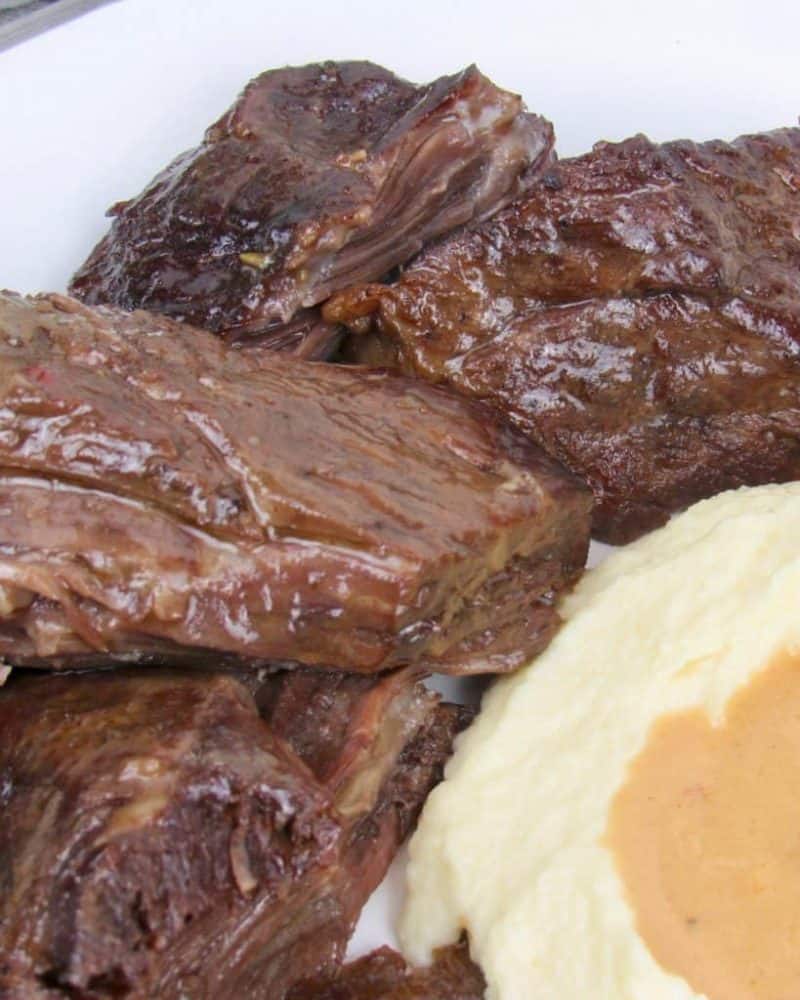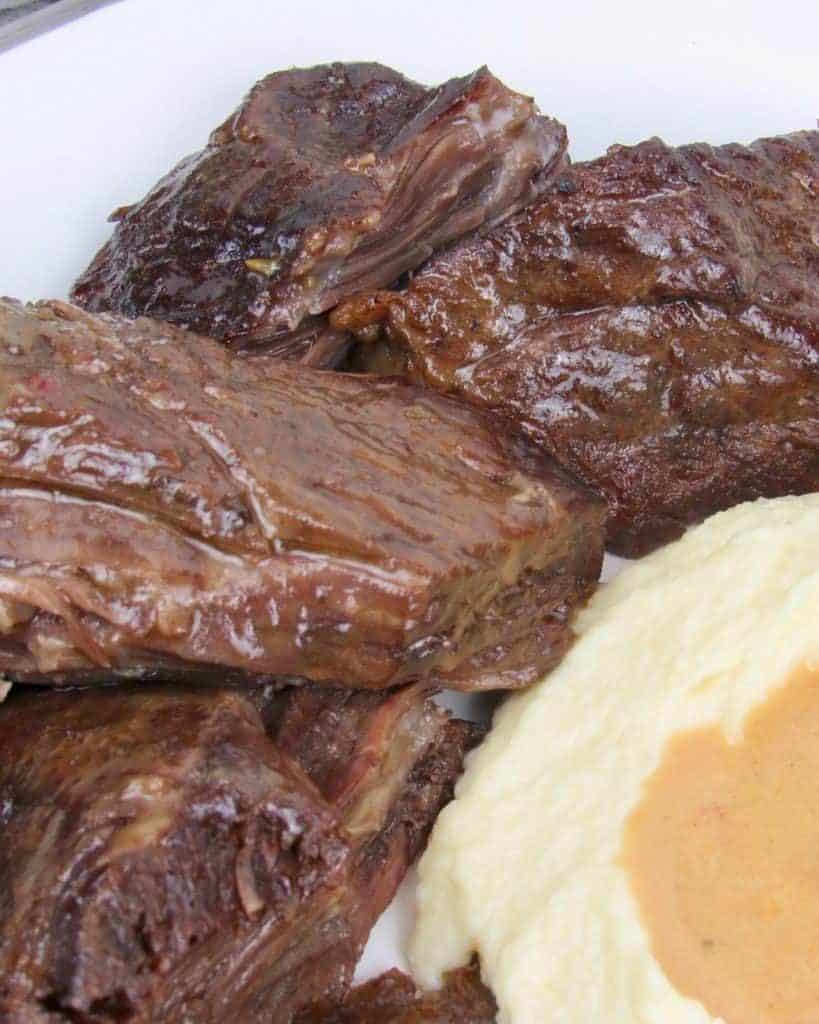 When I first saw this picture, it became clear why this recipe had been shared more than 6,000 times. The meat looks so drool-worthy and tender. It uses a 5lb beef chuck roast, which is more than enough meat for multiple people for several meals. You'll need 10 minutes to prep this dish and another one and a half hours to cook it. Each serving has just 2g net carbs. I plan to put some of this meat on top of my cauliflower rice risotto!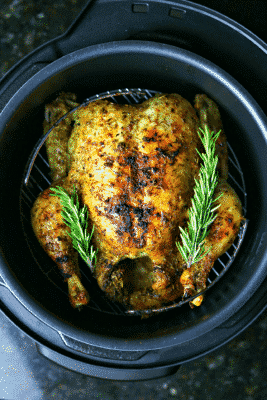 This Easy Pressure Cooker Whole Chicken recipe requires just 5 ingredients and cooks in less than 40 minutes. Perfect for Keto, Low Carb, Paleo & Whole30.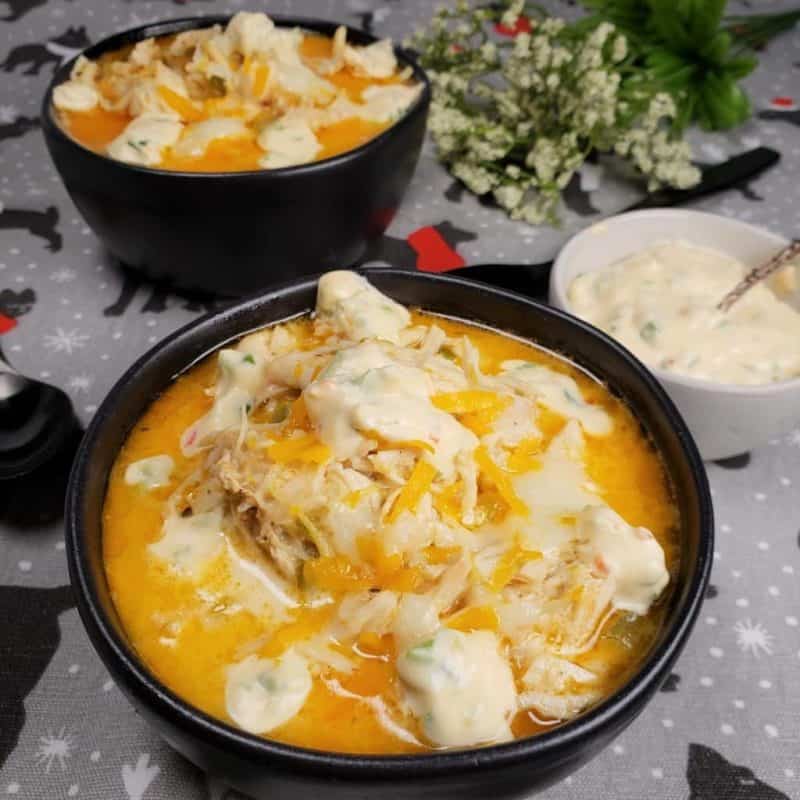 This dish includes all of the flavors of a chicken jalapeno popper in soup form! Each serving has 5g net carbs. It's perfect if you are looking for a quick meal that takes under 20 minutes to complete. The recipe includes specific tips to "stretch" the dish and make more meals by adding more broth and seasonings.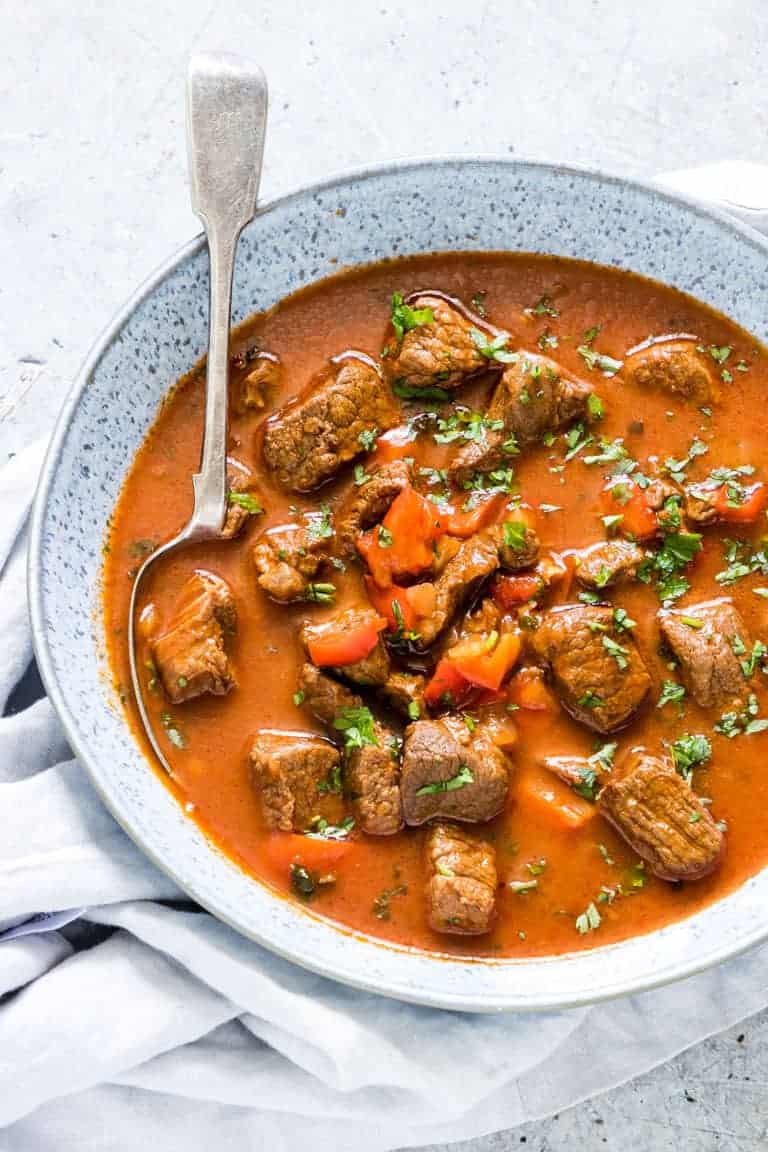 This Instant Pot Hungarian Stew is essentially a meat stew with wine, beef stock, vegetables, and spices! It requires just 5 minutes of prep, which could actually be completely eliminated if you purchase pre-sliced vegetables at your local grocery store. This recipe makes 6 servings with each being only 6g net carbs. If you like watching recipe videos, this one includes a quick video tutorial too!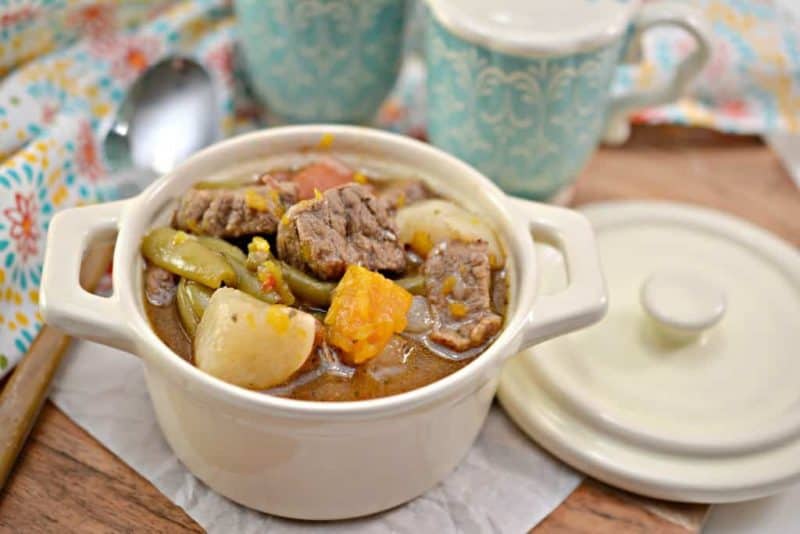 When I first saw this dish, I had to do a double-take because the turnips and butternut squash look just like the potatoes and carrots that you might find in a traditional beef stew. This recipe takes 1 hour total to cook and prep. It makes 6 servings.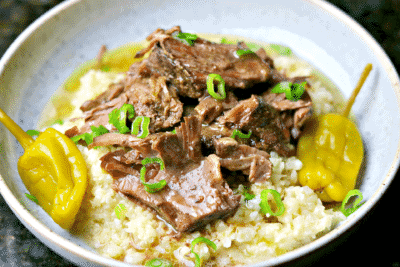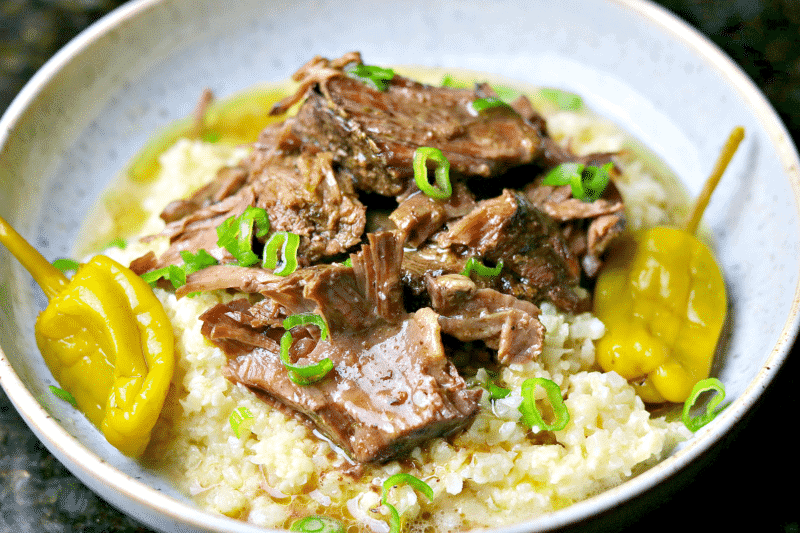 This Pot Roast recipe includes just 5 ingredients and is perfect for meal prep or when feeding a group. For those who are keto & low carb, I include side-dishes. I also provide options for using this meat in other easy meals!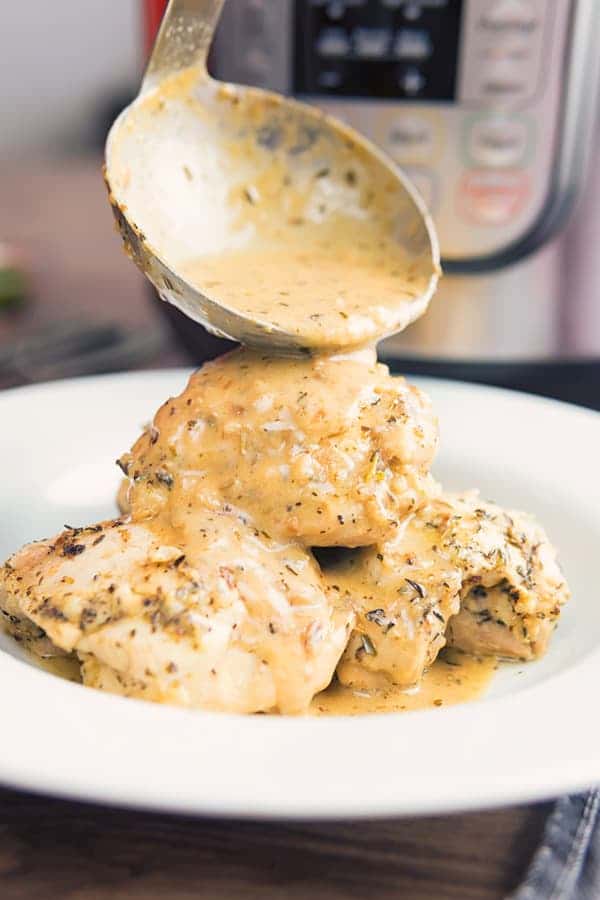 Oh, the sauce that is in this low carb chicken dinner! The chicken is marinated in a few spices that make the meat flavorful and extra tender. Like any French-style dish, the chicken is covered in a sauce that's made of butter, garlic, and cream! This dish has only 4g net carbs per serving. The recipe includes Instant Pot and stovetop directions. You could pair this dish with my Sauteed Asparagus or any green vegetable!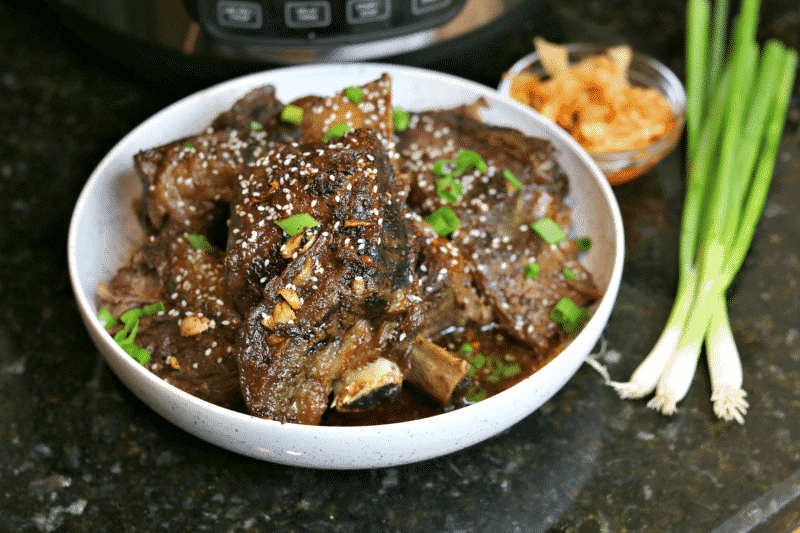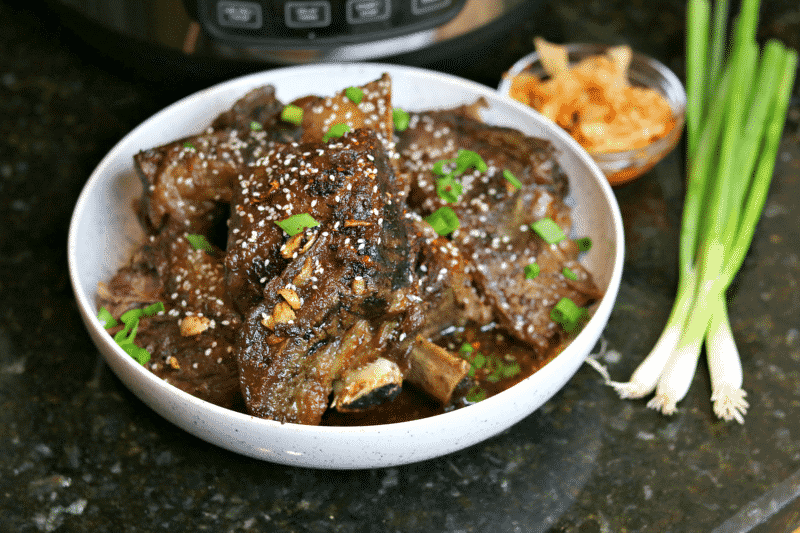 I love Asian-style foods, especially Korean BBQ. This easy recipe takes just a few ingredients for the marinade that turns into a sweet & savory sauce. I paired this with cauliflower fried rice to make it a complete meal.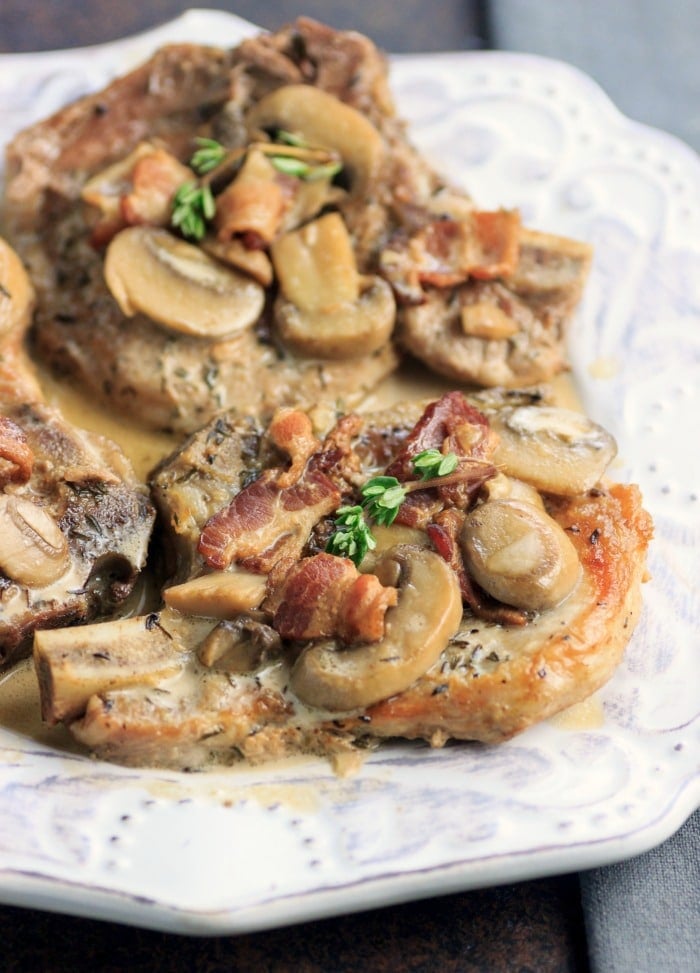 Bacon. Pork Chops. Mushrooms. Fresh herbs! This recipe looks absolutely amazing. It's super popular. In fact, it's been shared more than 65,000 times. This recipe takes a total of 21 minutes to cook and prep and has 4 servings. Each serving is just 2g net carbs. A similar recipe, but in a cast iron pan, are these Keto Cast Iron Skillet Pork Chops.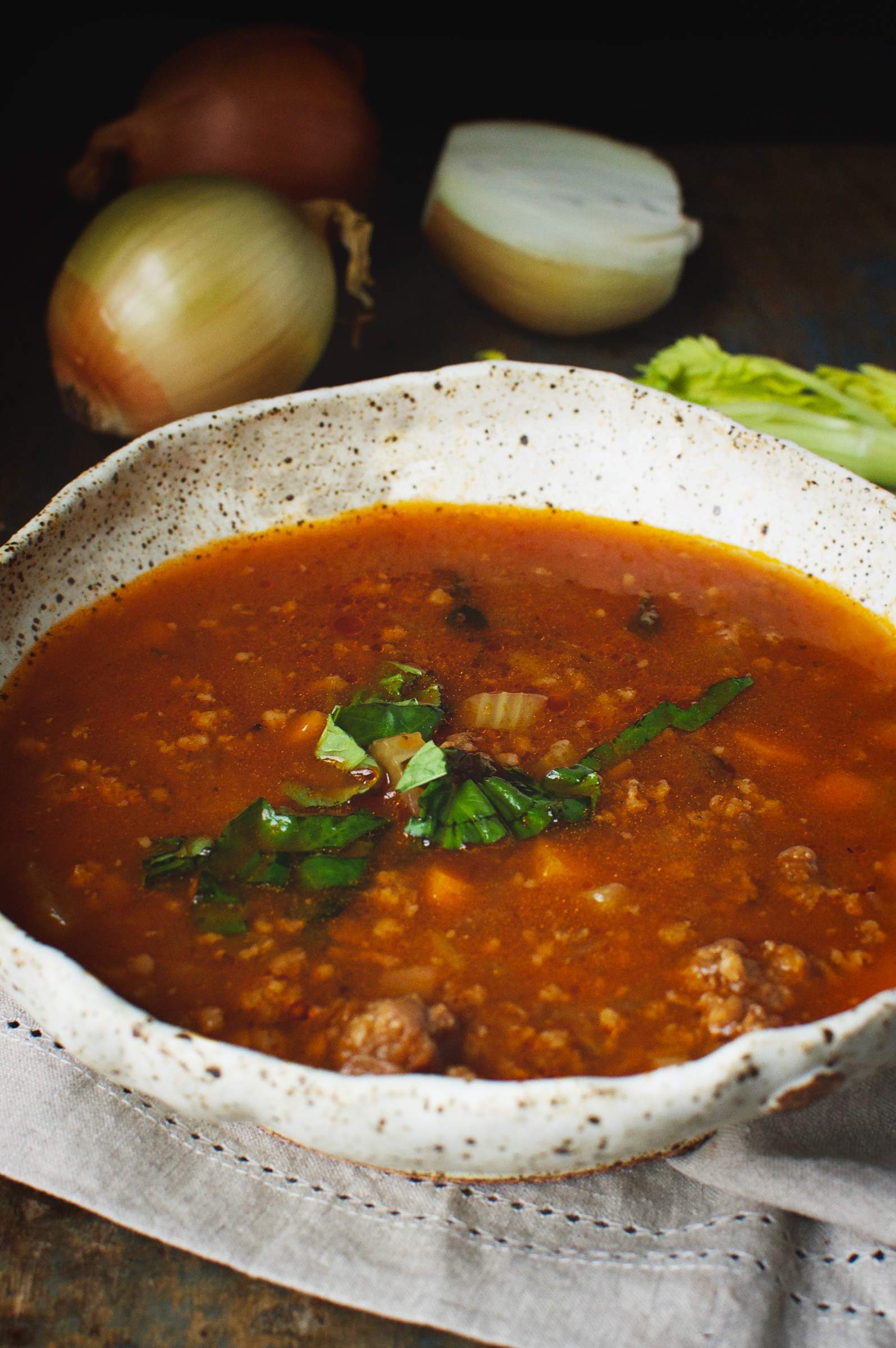 This soup seems like the perfect no-fuss weeknight meal. It only takes 15 minutes to prep and 30 minutes to cook. This includes a lot of fresh vegetables (celery, carrots, onions, and tomatoes). Each serving is 7g net carbs. Besides keto, this would be an awesome Whole30 and Paleo-friendly meal.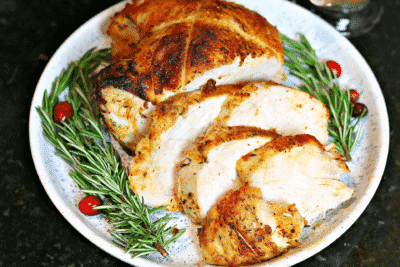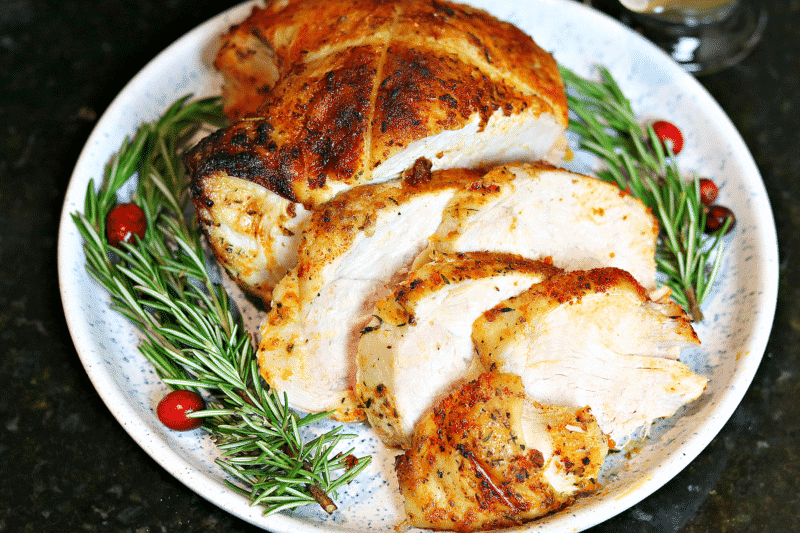 This juicy Pressure Cooker Turkey Breast recipe is done in less than 35 minutes with the Crock-Pot Express. Perfect for a small gathering or holiday meal.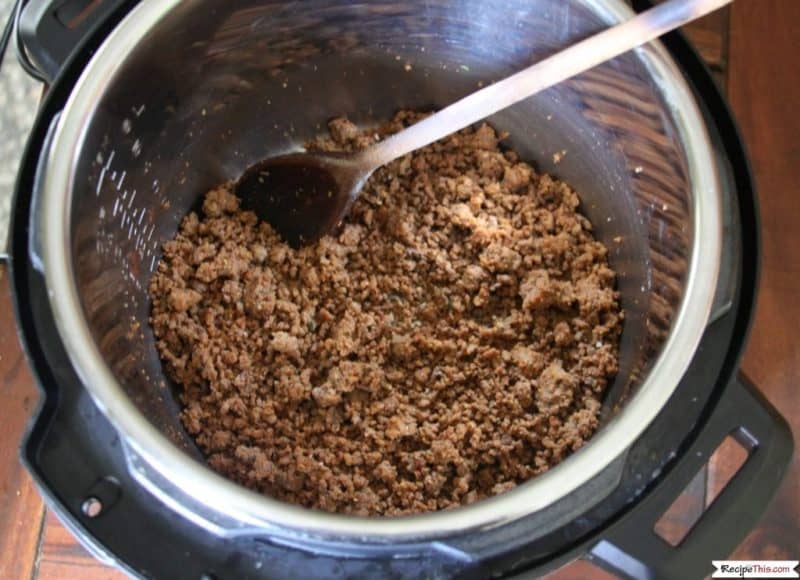 Are you craving Taco Tuesday, but forgot to thaw out the ground meat? This quick recipe with only 5 ingredients will make your Taco Tuesday dreams come true. This dish (1g net carb per serving) includes a recommendation for a taco seasoning that you can purchase. If you're like me, and you want homemade taco seasoning, then you can check out my Keto Taco Salad Supreme recipe.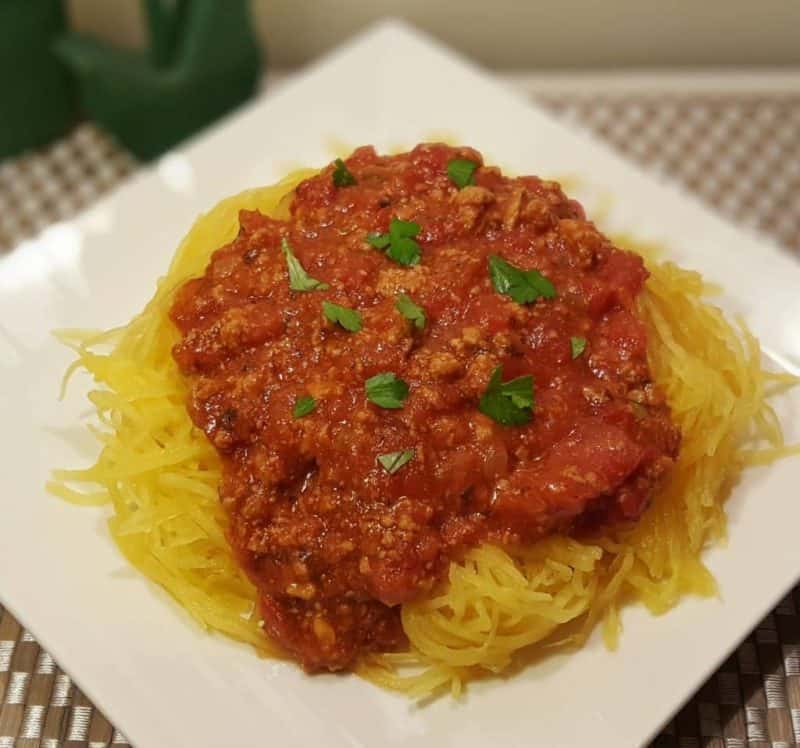 This Spaghetti Squash and Meat sauce instant pot meal requires only 10 minutes to cook. When compared to the other recipes in this guide, it requires more prep time (30 minutes). But, the long prep time is because you're actually making the tomato sauce from scratch. If you're looking for a short cut, then you can purchase any no sugar added tomato sauce to include in this dish.