If your partner is a foodie, then there is nothing more romantic than finding and preparing them a home-cooked meal. In this post, I'm sharing easy keto date night dinner recipes. You can combine any of these appetizers, main dishes, and desserts for an easy 3-course romantic keto dinner. Each recipe takes less than 30 minutes. Plus, some can be prepared ahead of time!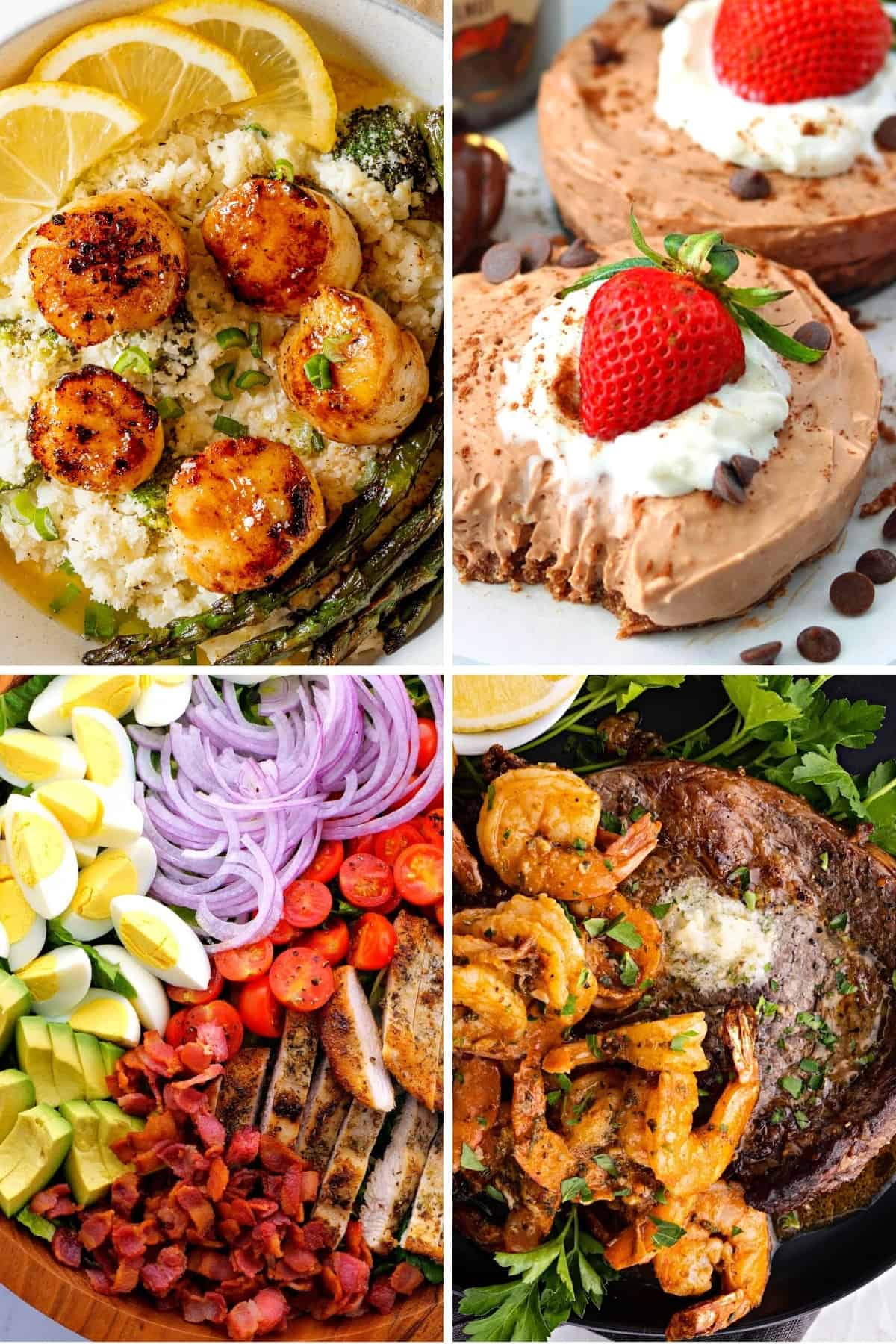 Delicious Keto Date Night Appetizer Recipes
Kick off your romantic evening with any of these keto date night dinner appetizer recipes. You can keep things light with the cobb salad or focus on cute bites like the tartlets.
Seafood & Meat Romantic Keto Dinner Main Dishes
When I think of date night recipes, I like to focus on how to recreate a restaurant experience in my kitchen. These main dishes like my surf and turf are copycats from some of our favorite steakhouses.
Easy Keto Date Night Chocolate & Dessert Recipes
Complete the meal with any of these dessert options. Most of them should be made ahead, giving you an opportunity to focus on the main part of the meal.