This post may contain affiliate links to products I use and highly recommend. You can read my full disclosure .
I have compiled the ultimate list of more than 30 easy Keto Meal Prep Ideas for the week. I love meal prepping because it requires you to spend just one day preparing all of your meals instead of cooking every day! For me, there is nothing more rewarding than coming home after a long day and realizing you already have made dinner! It's also pretty crucial for me to stay on track. In this post, you will find mouthwatering recipes for a keto breakfast, lunch, dinner, and dessert. I also include an explanation for why I meal prep as well as the tips and tools necessary to make every meal for a week. Whether you are feeding a family or cooking individual servings, I have some of the very best low carb dishes anyone could find.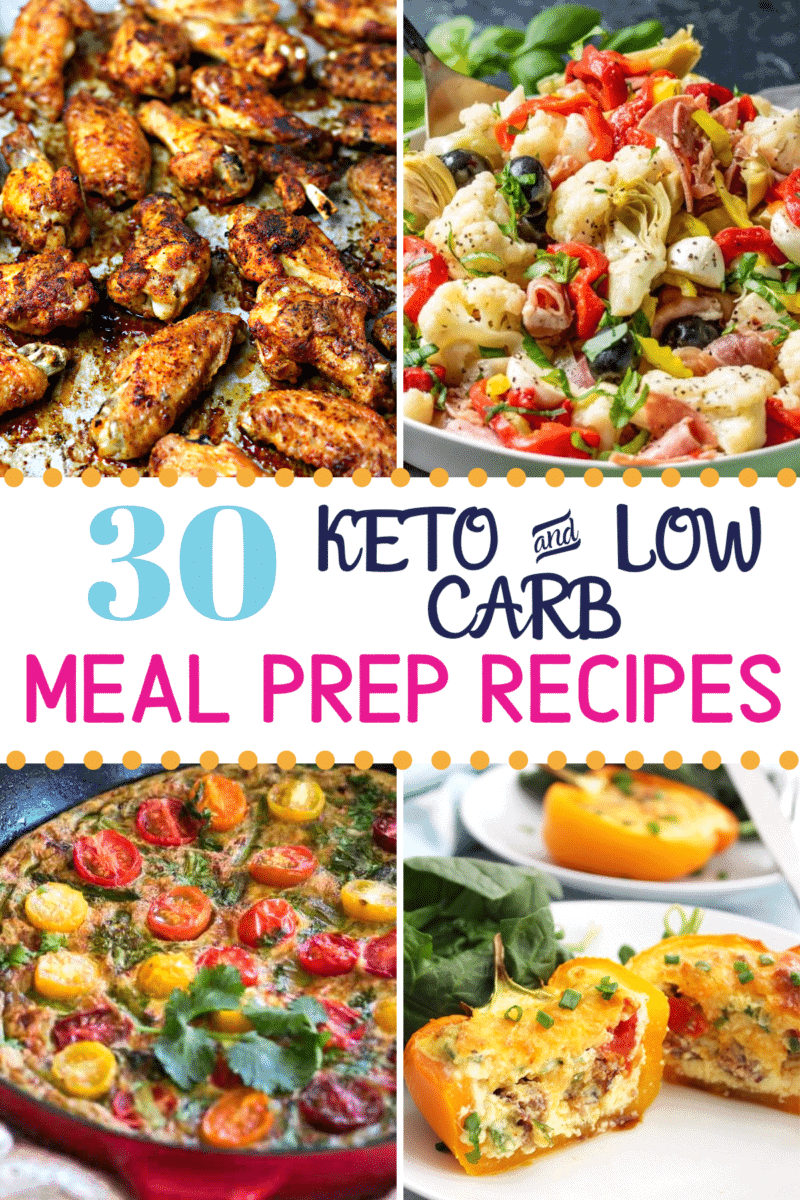 Four reasons we should meal prep for keto
There are so many positive reasons to meal prep and here is a breakdown some of the benefits:
Portion Control– You will be able to plan and monitor how much food goes into each individual serving. This will help prevent you from overeating and feeling miserable.
Free Time– By cooking a few times a week instead of daily, you will save a lot of time. You can use that time to work on projects, clean, or even spend time with the family instead of cooking.
Money Savings– Let's face it, when you eat out or don't plan ahead, you are way more likely to indulge in unhealthy and super expensive foods. You will be surprised how much money you save when you meal plan.
Healthy Food Commitment– It's easy to commit to eating low carb when you already have the meals prepped for you. Especially, if eating keto is new to you, you must eliminate temptations, and part of that is being prepared.
How to meal prep keto for the week:
First of all, when it comes to keto meal prep, you want to gather all your recipes. Conveniently, I have 30 of them for you to add to your list.
After you figure out which meals you are going to prepare you should make sure you have all the equipment you need.
Lastly, cook the meats, chop the veggies, prepare salads and dressings, assemble the meals, and prepare them for storage. Label all your meals, so you know exactly what's in each container. I prefer to use a dry erase calendar and plan out what we are eating each day, so there isn't much thought needed.
Tools For Keto Meal Prep
The tools for doing a keto meal prep are just as necessary as the recipes themselves. Having the proper equipment will ensure you have fantastic results every time.
These items are some of my favorites.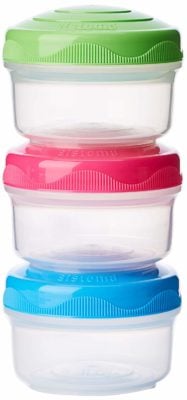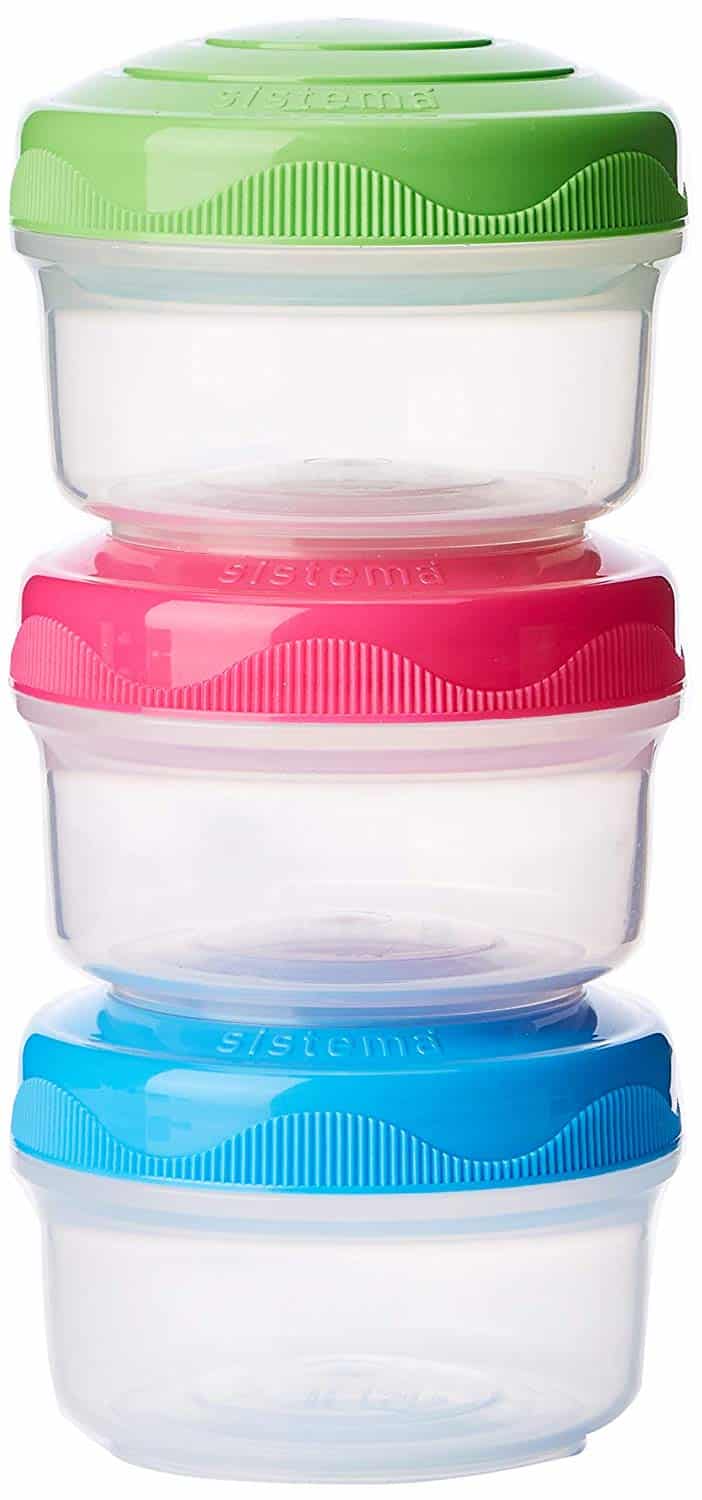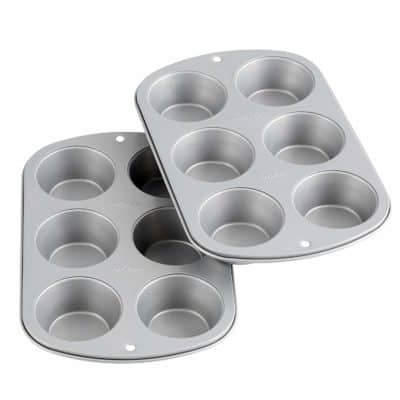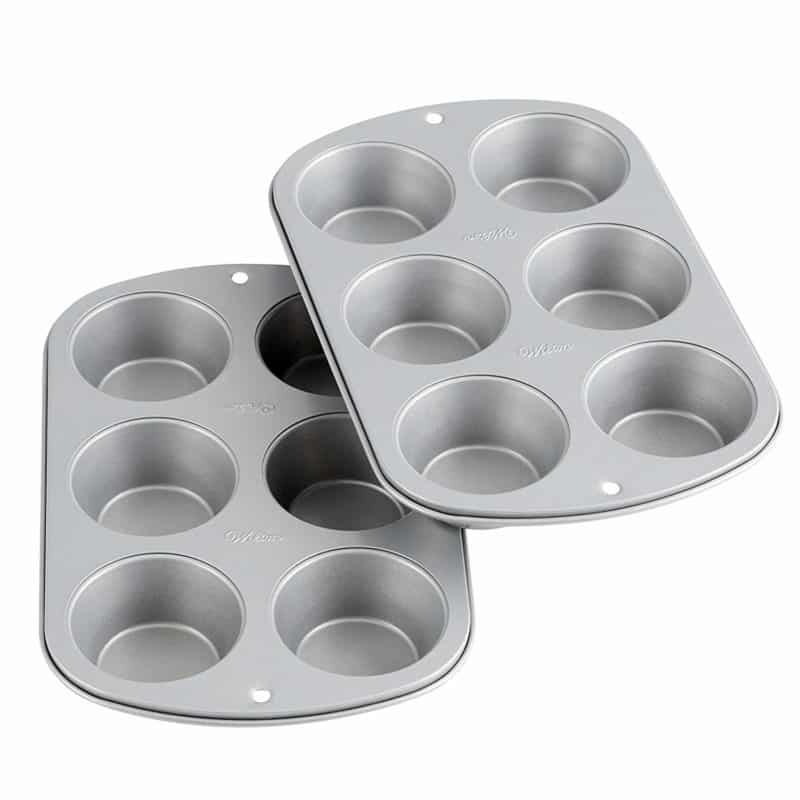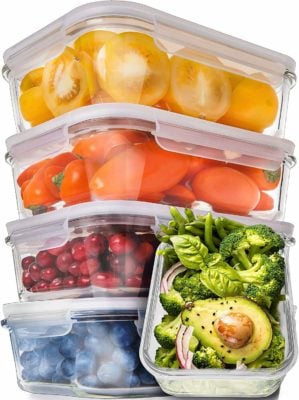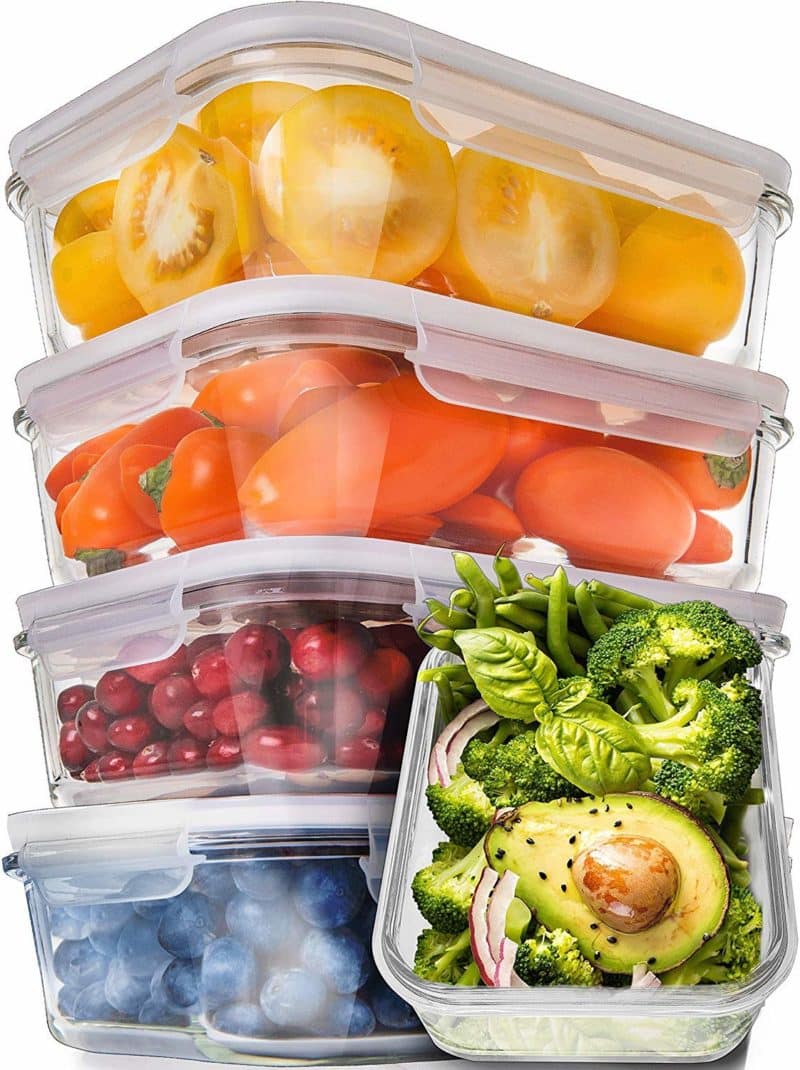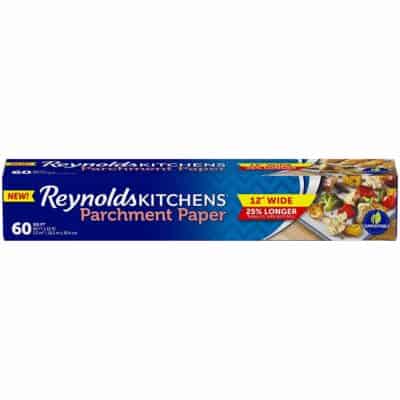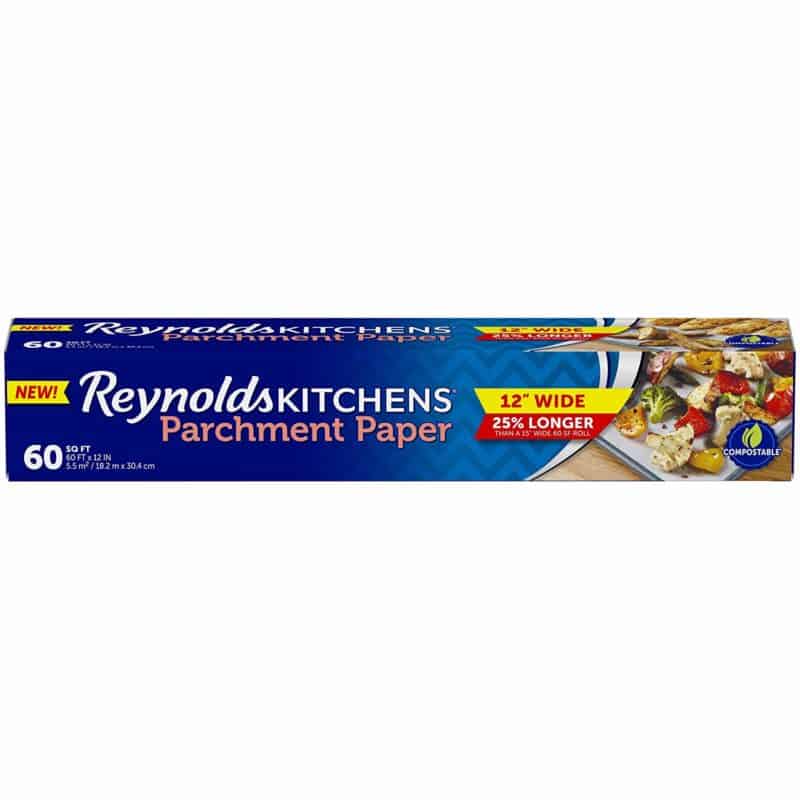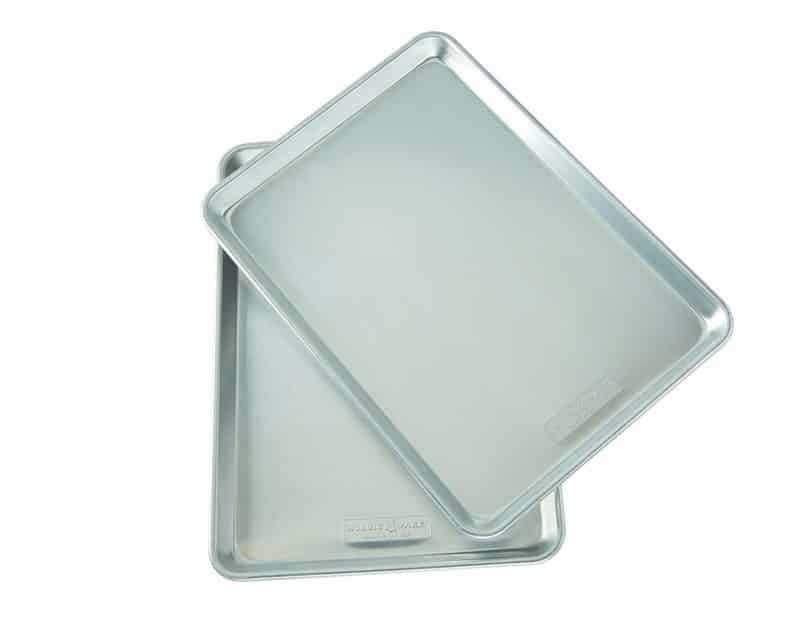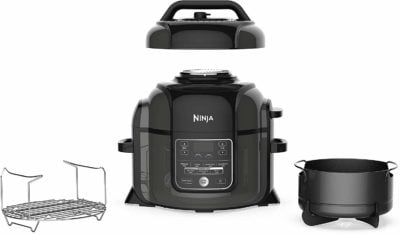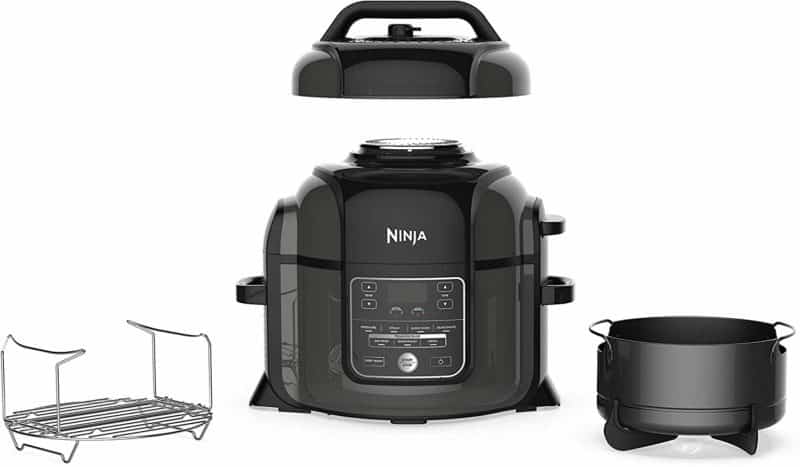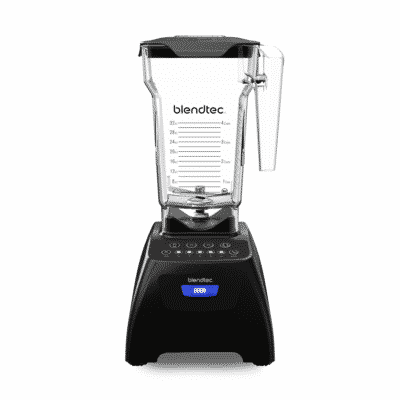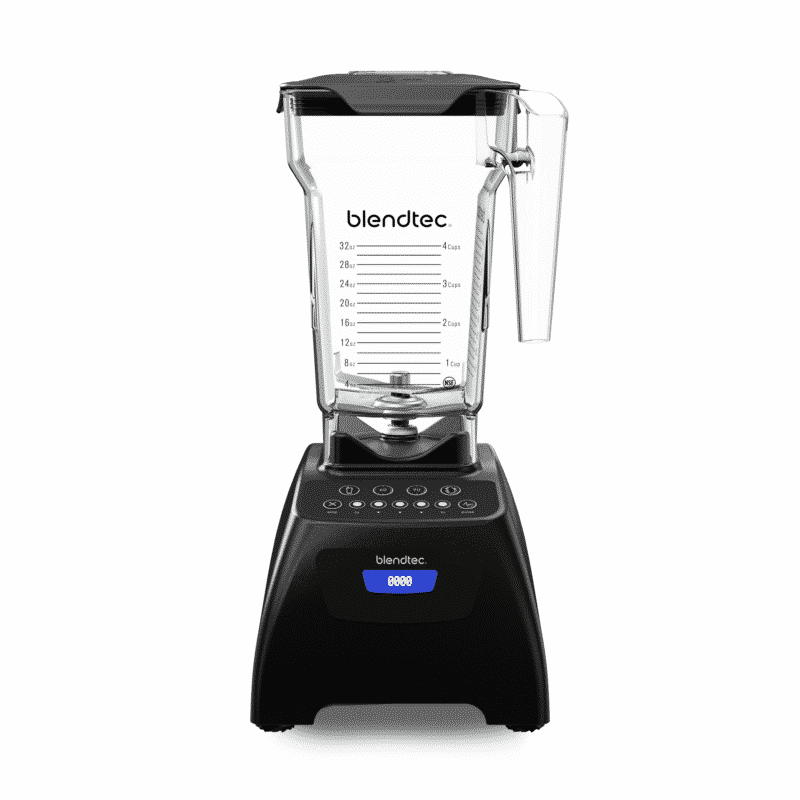 Don't forget to use code DRDAVINAHS to receive 25% off!
Keto Meal Prep Breakfast Recipes
Low carb breakfast recipes not only make your mornings a little bit less hectic, but they can also set the tone for your entire day. Mornings can be frantic and even more so if you have kiddos. Save yourself the headache by planning ahead.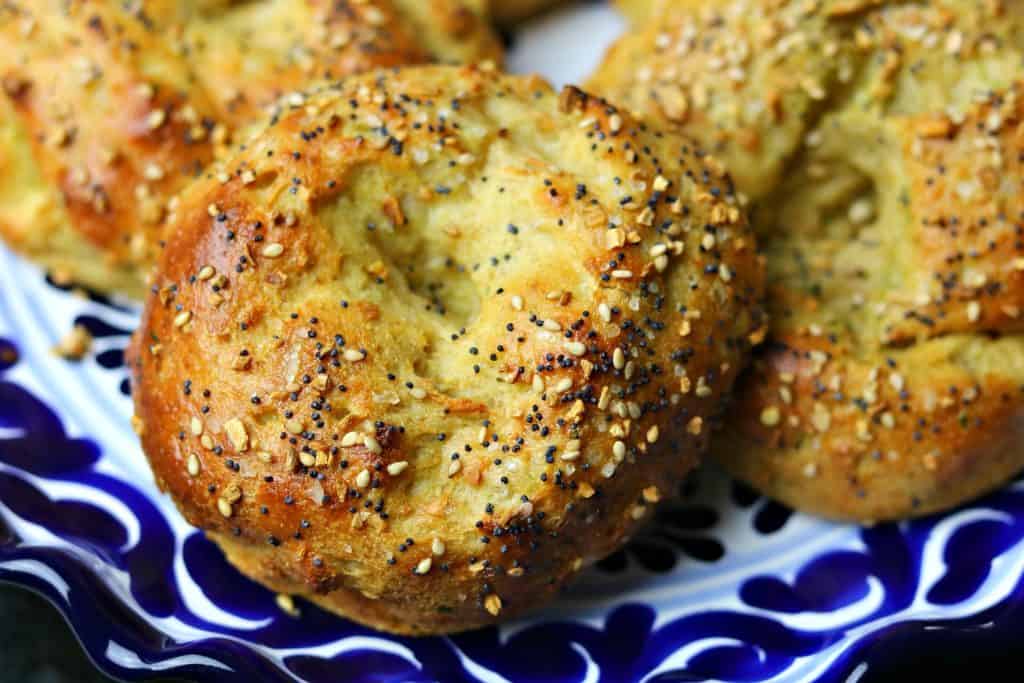 You can easily bake these keto bagels in 30 minutes, and they are positively delicious. They are perfect for meal prep because you can use them for a quick breakfast idea. Toss an egg or some bacon on a bagel, and you have a drool-worthy sandwich.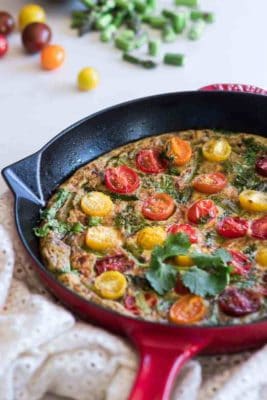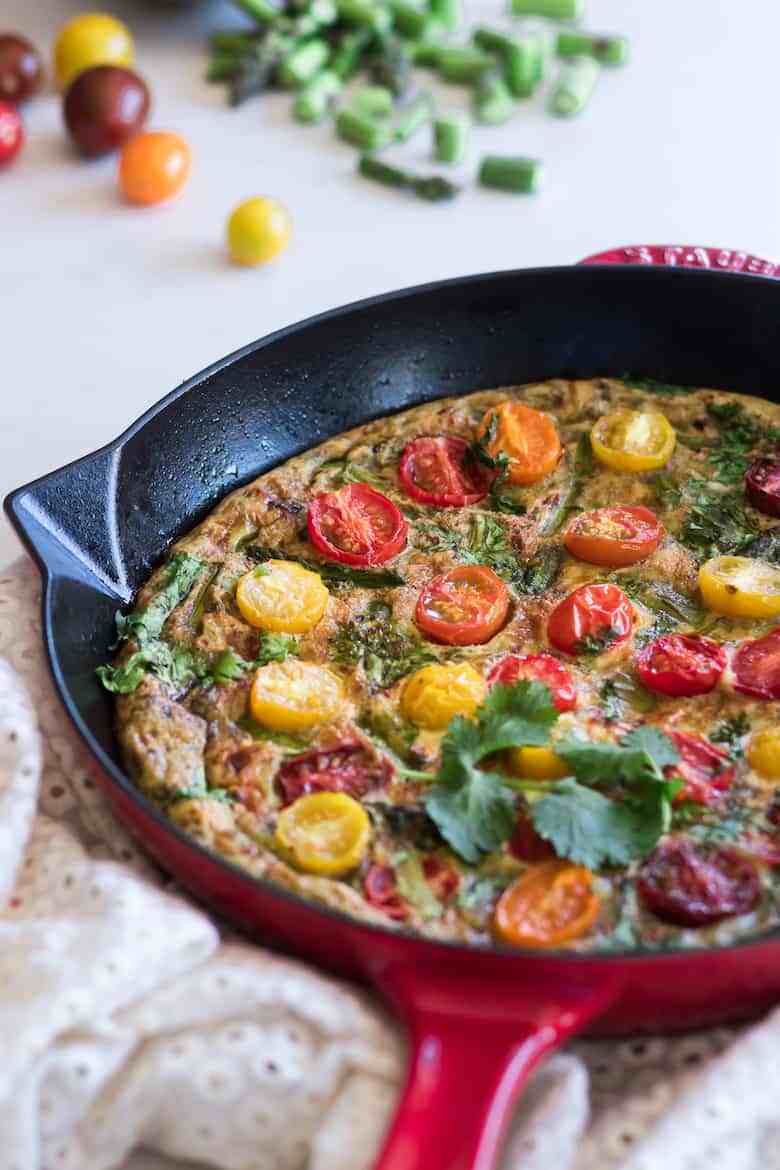 Make this beautiful, vibrant colored frittata perfectly every time when you use a non-stick or cast ironed skillet. This breakfast meal prep recipe is fantastic because you can adjust the veggies, so it matches your likes.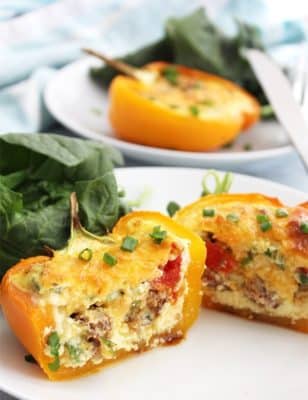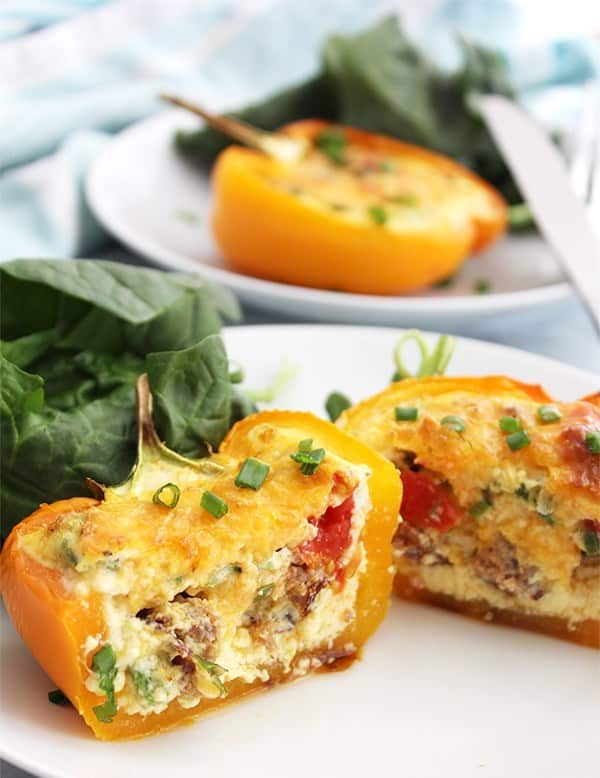 These flavorful stuffed peppers can quickly be popped in the microwave to reheat them. Make several and have a quick and simple breakfast that you can enjoy without any effort in the mornings.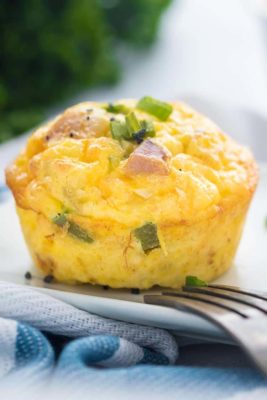 Using muffin cups is ideal for low carb meal prep because they are perfectly portioned for individual servings. These are able to be frozen, so they last even longer. Make a few batches and enjoy them for busy mornings or a protein-packed snack.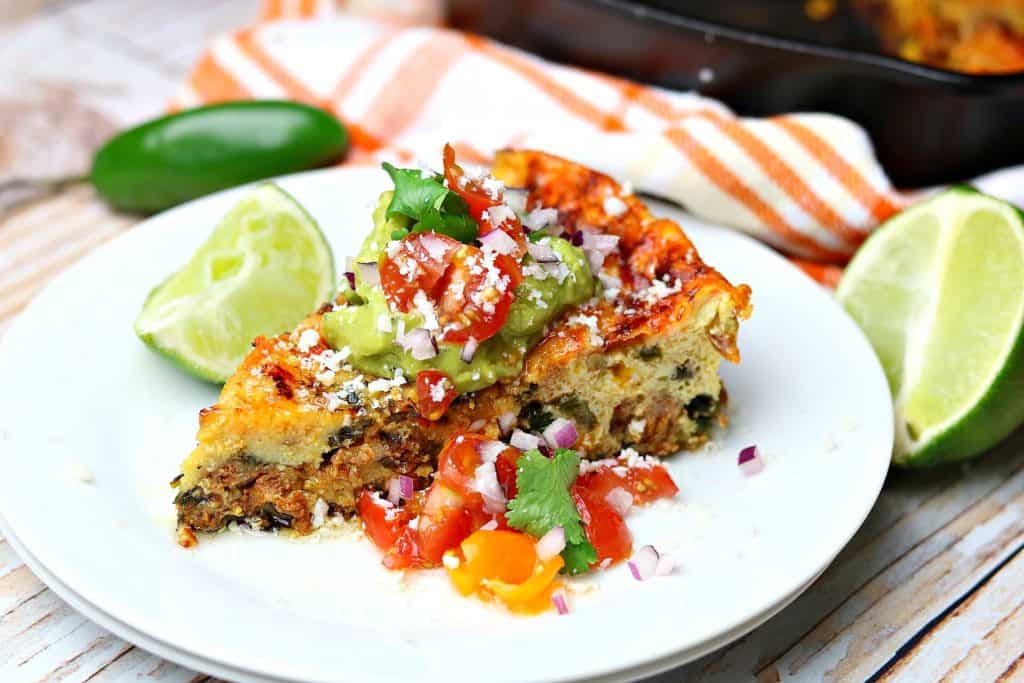 You won't believe how simple these frittatas are to make. You can easily make them in individual servings by cooking them in muffin tins. Before baking, just put the cooked meat filling in the bottom of muffin cups and pour the beaten eggs on top.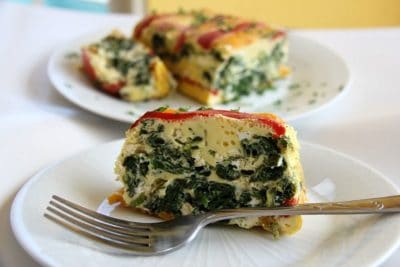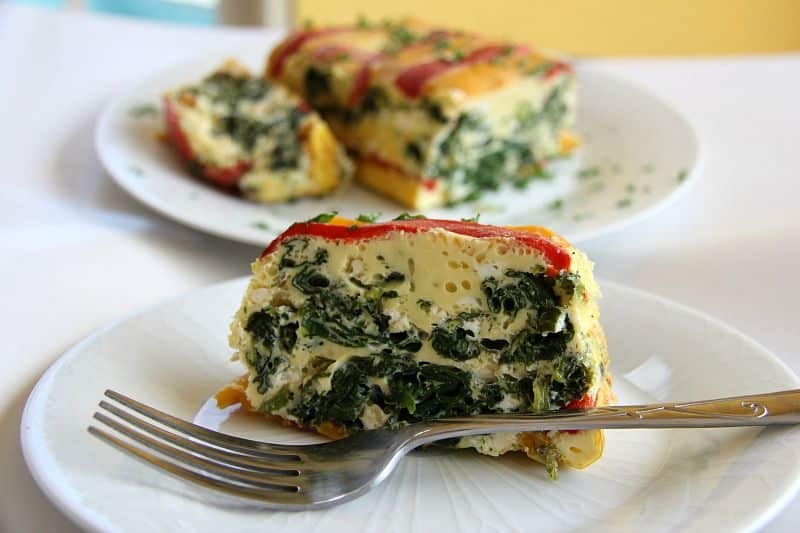 Slice this vegetable breakfast loaf into individual servings and wrap in plastic wrap. Freeze the pieces, and you can quickly grab one or two out of the freezer as needed.
Low Carb Ninja Air Fryer, Instant Pot & Slow Cooker Ideas
I can't live without my air fryer, instant pot, or slow cooker! They seriously make life so much easier when it comes to prepping food. Each cooking method offers different results, so don't be afraid to try them all.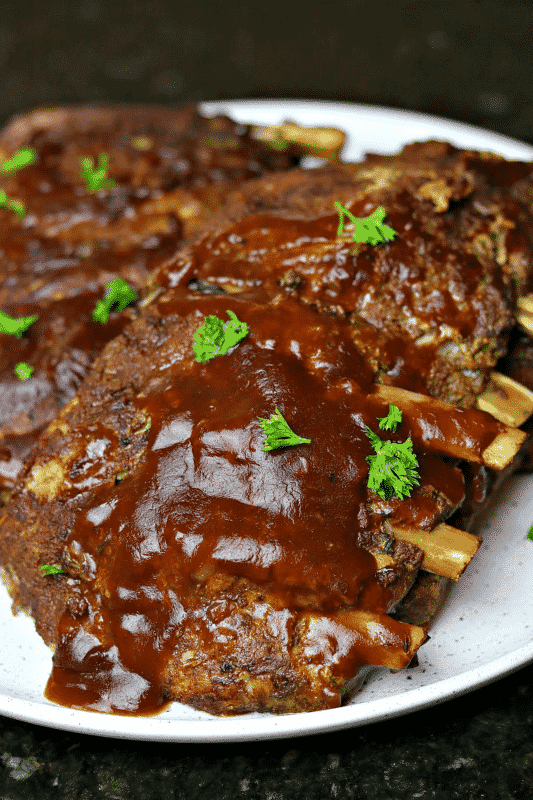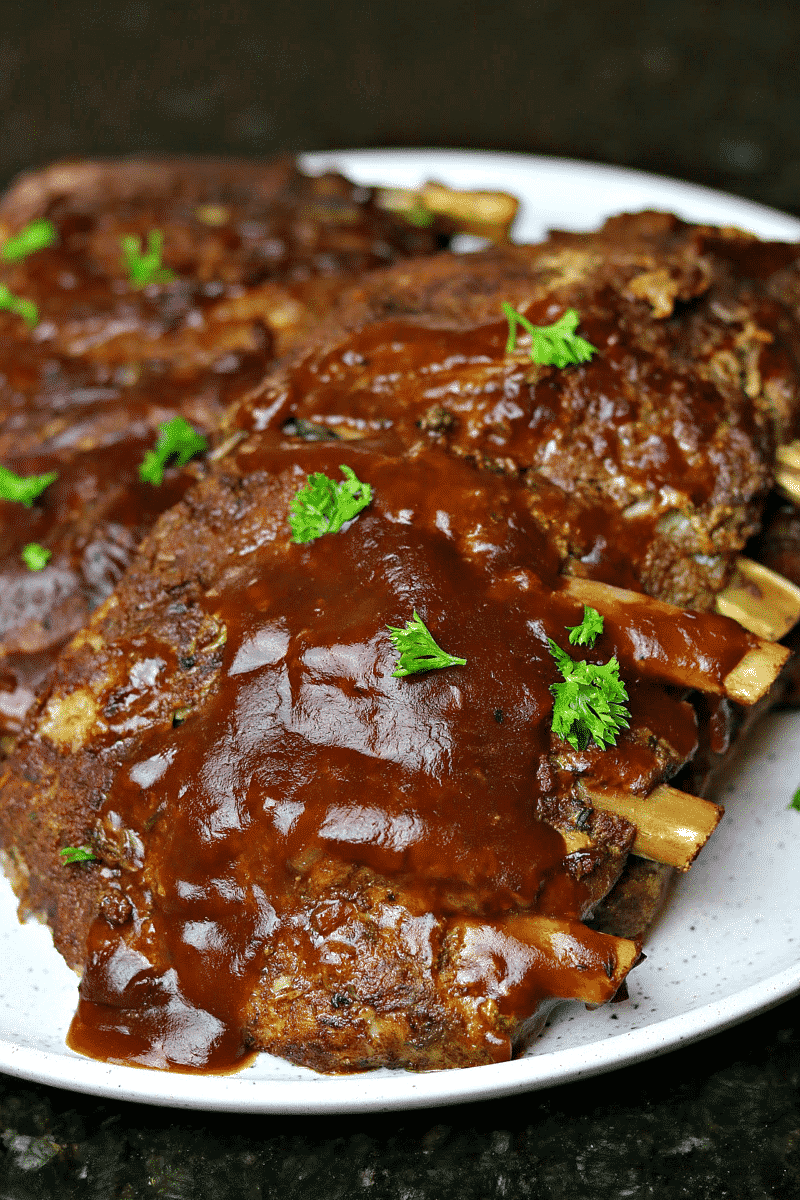 Make a batch of ribs for dinner, then while you're eating, make another batch to have as lunches through the week. The intense flavor in these ribs is out of this world, and they even taste wonderful warmed up.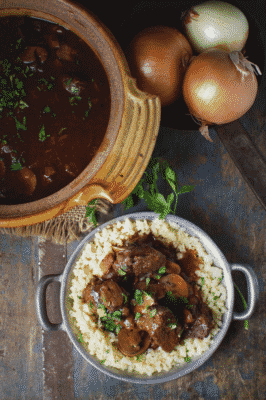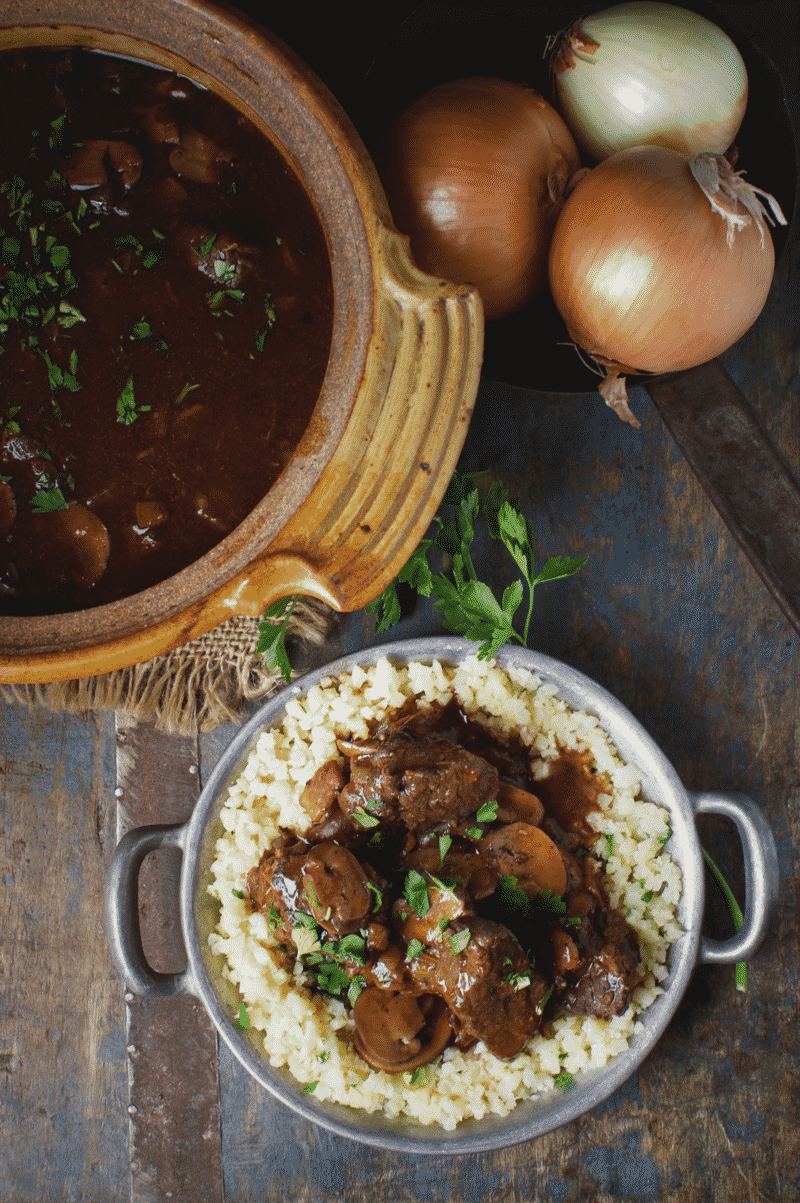 If you don't use an Instant Pot, now is the time. It makes meal prep a breeze! This beef stew is healthy and tastes even better as leftovers because the flavors marry together even more.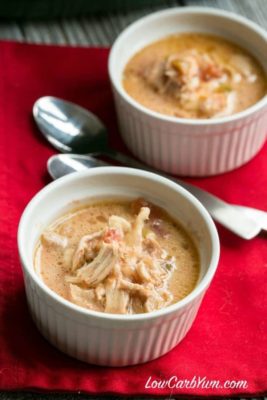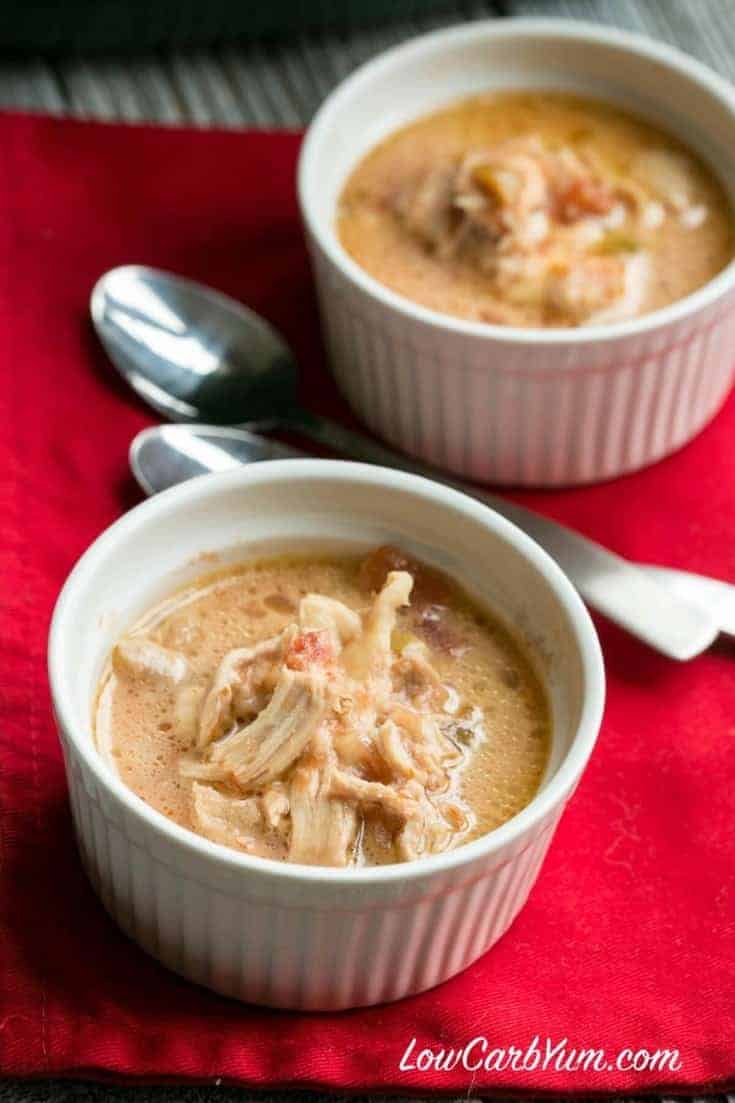 Make a huge batch or two of this slow cooker chicken soup! It involves minimal effort, and it only needs four ingredients. Freeze into individual freezer bags and grab one whenever you want some. Defrost the bag under some cold water and warm in the microwave or in a sauce pan on the stove.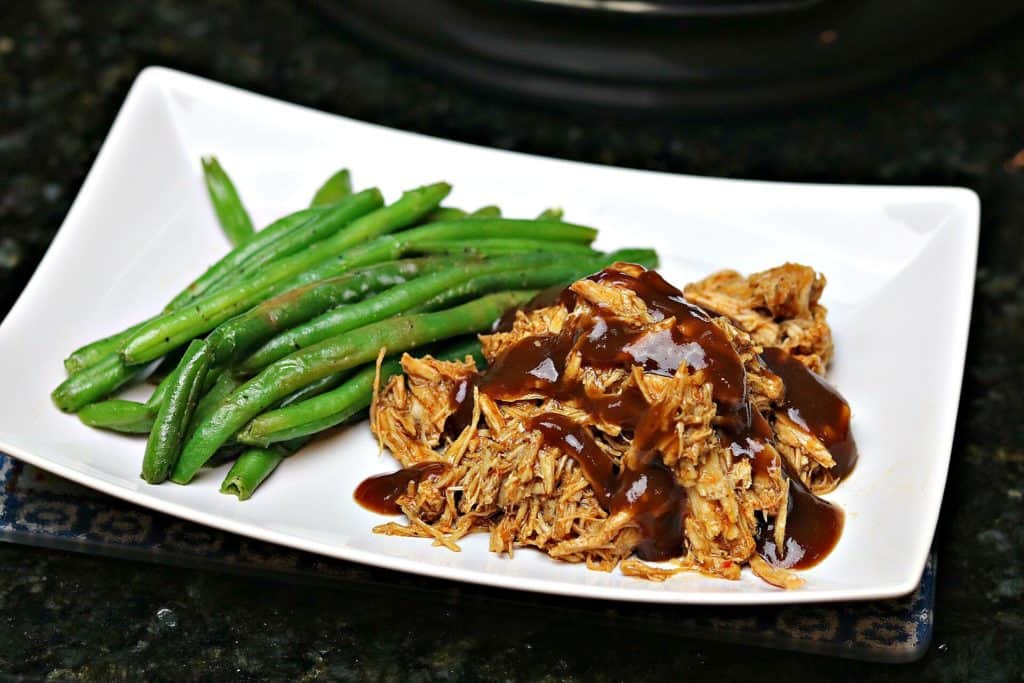 You can throw this pulled pork together and have it cooked in 2 hours! The best part is you can make this using frozen meat, so you don't have to worry about thawing it out. That will save you even more time for this easy meal prep idea. Use it on pizza, as a sandwich or wrapped in lettuce.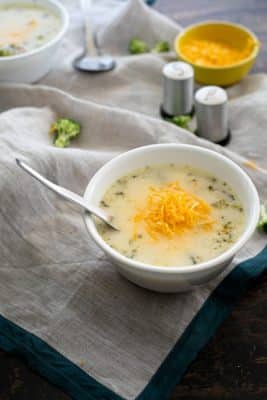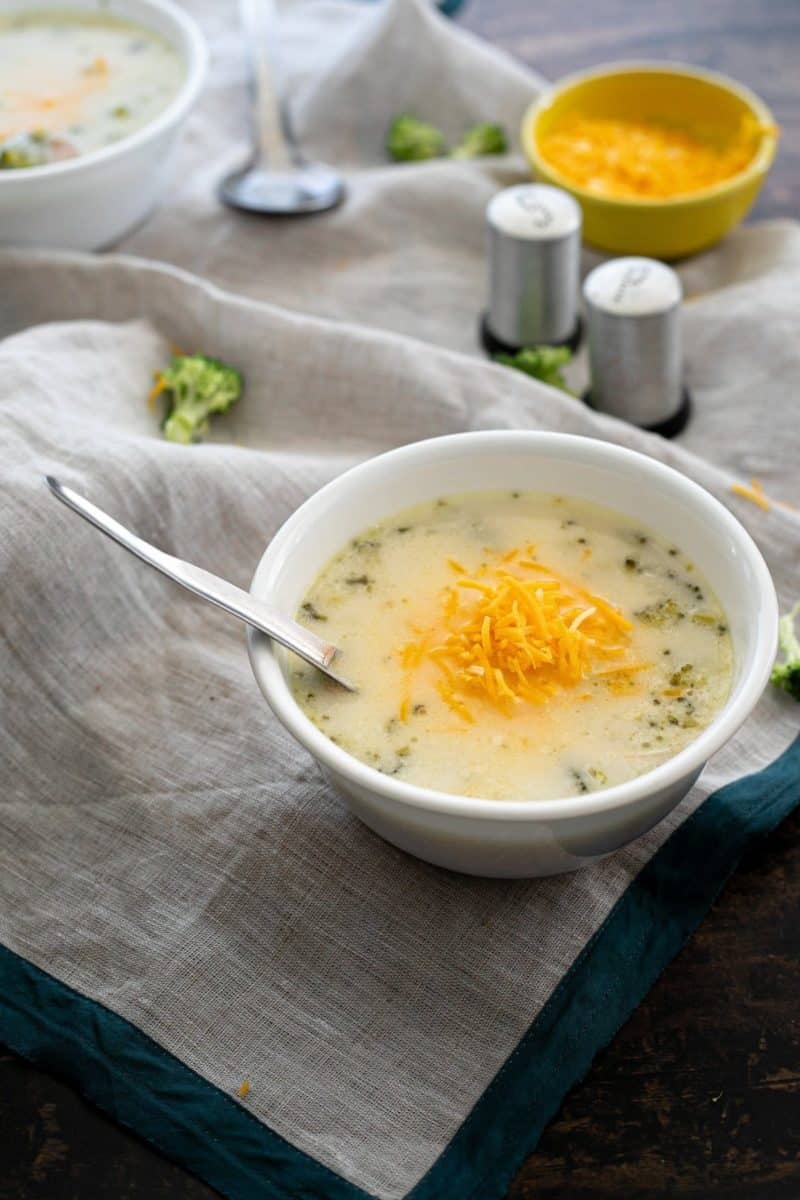 Soup is fantastic to meal prep because it ages well in the fridge and can be frozen too. This soup is especially wonderful to have some in the freezer for those days when you aren't feeling good and want some comfort food.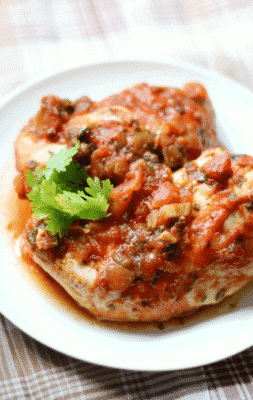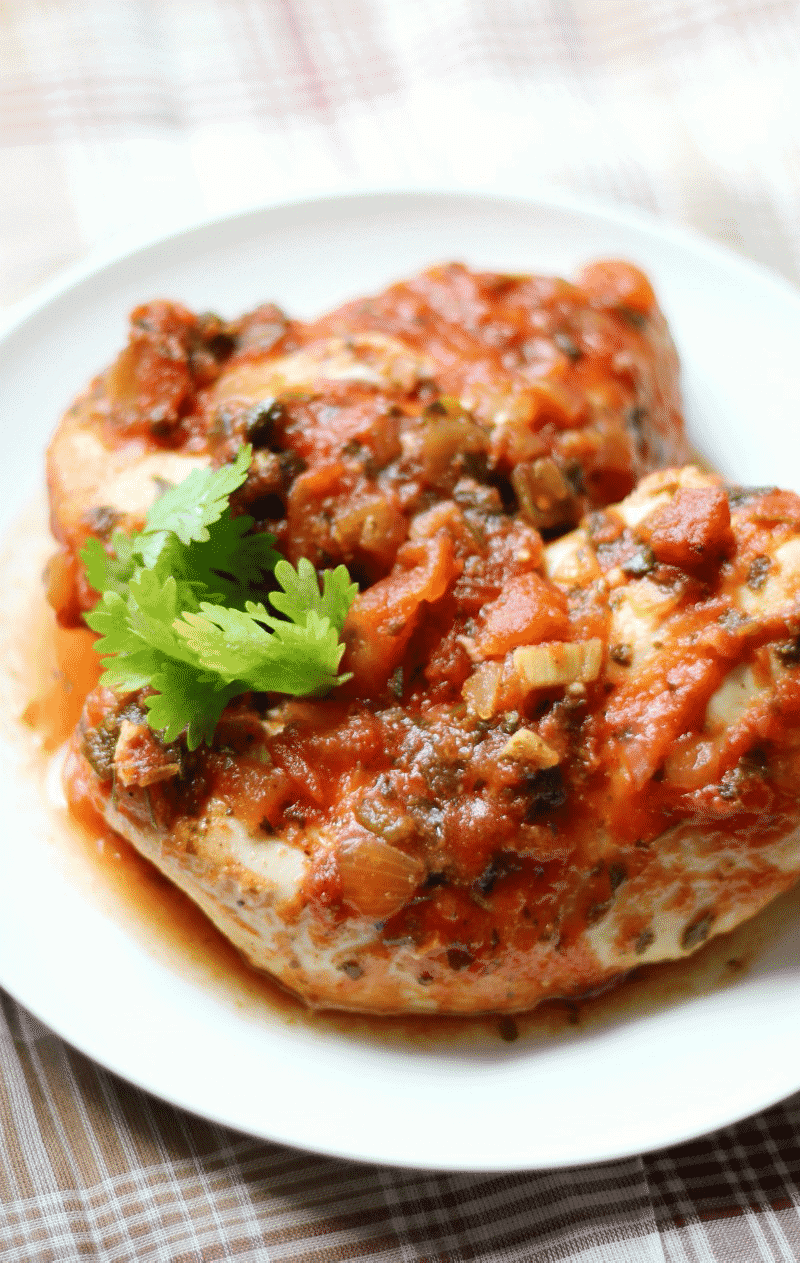 This salsa chicken is so versatile and can be used for many recipes. Use the chicken to make tacos or enchiladas. You could also put it on top of salads, eat it in a burrito, or eat it with some lettuce as a wrap.
Easy Meat & Seafood Main Dishes
I am confident this section is going to make you extra hungry. Each dish is packed with flavorful ingredients and is simple to prepare.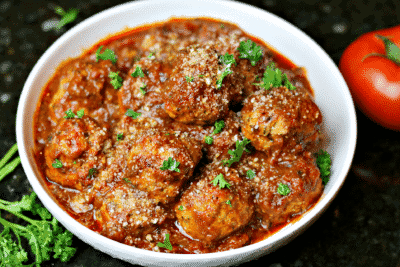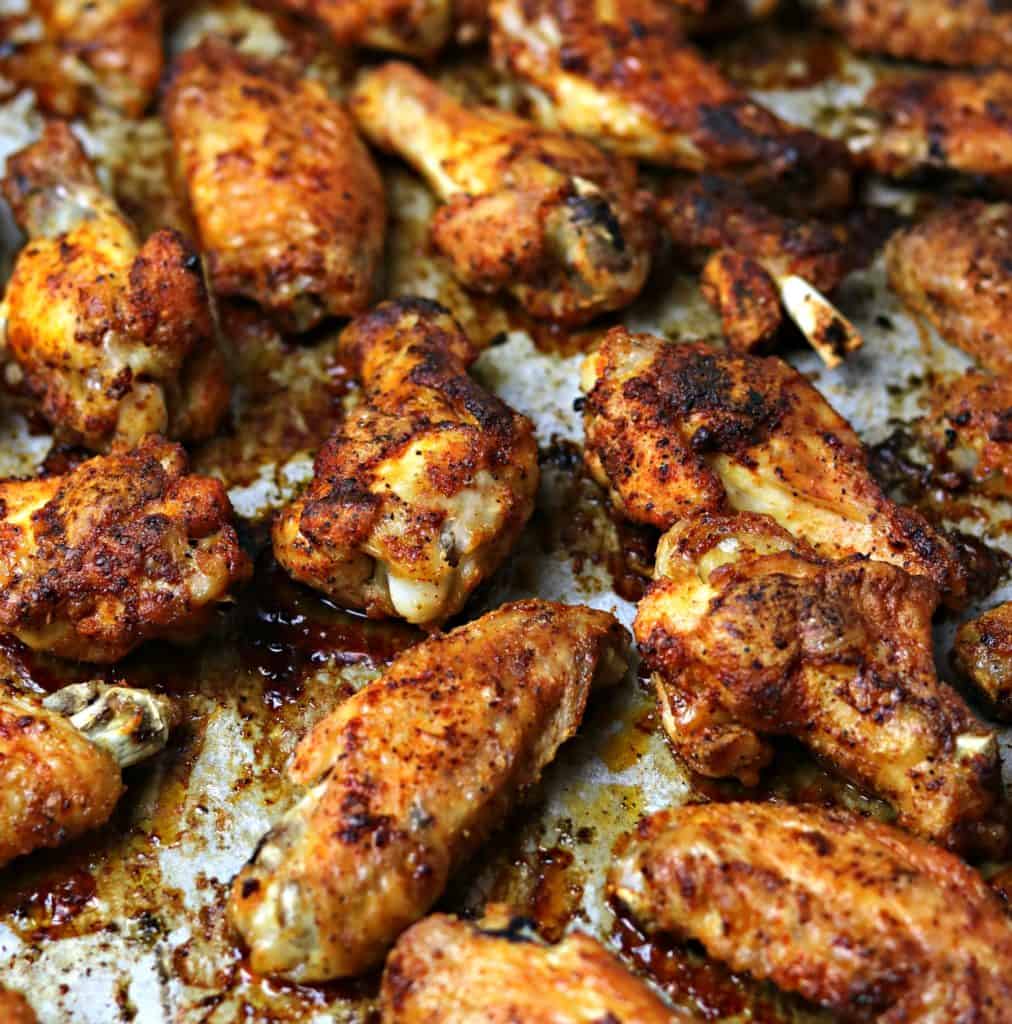 I love making a few batches of these crispy chicken wings and eating them throughout the week. I never get bored eating the wings because I make them plain and add different sauces for each meal. Check out my garlic parmesan wings and buffalo chicken wings for sauce ideas. They will knock your socks off!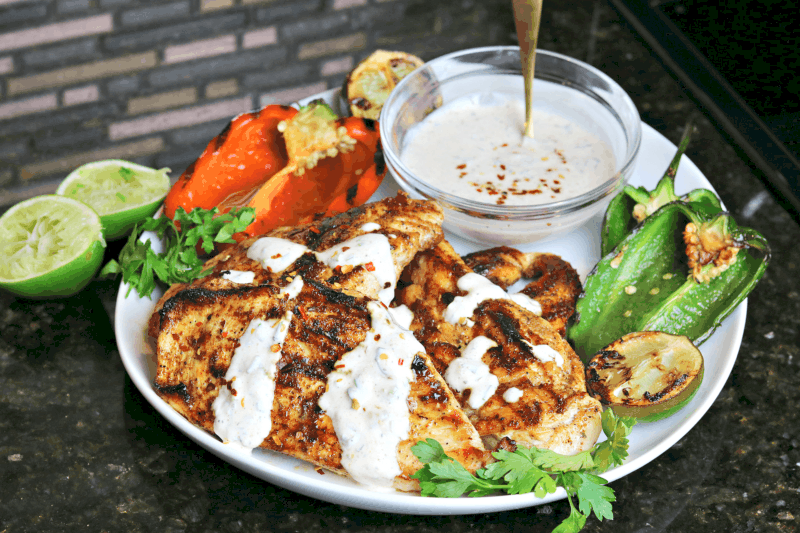 This easy cast iron skillet recipe requires just a few ingredients and 15-minutes. Perfect for busy week-nights and for meal prep since cooked chicken lasts 3-4 days in the refrigerator.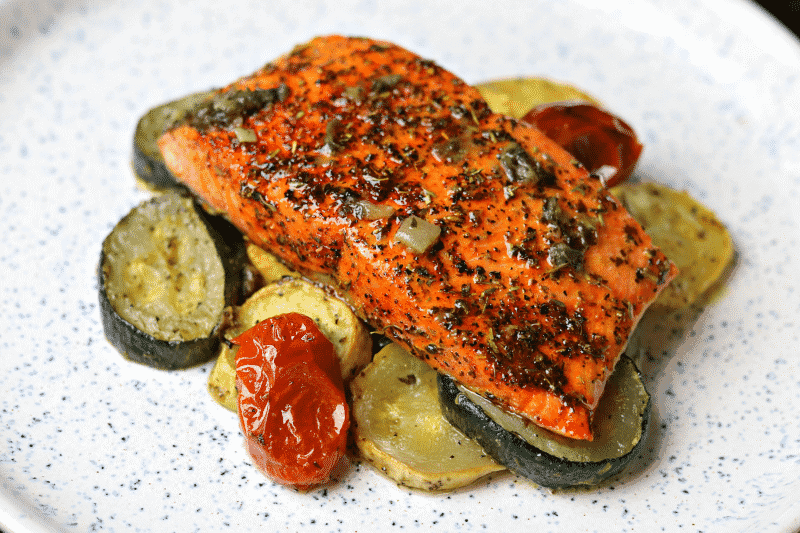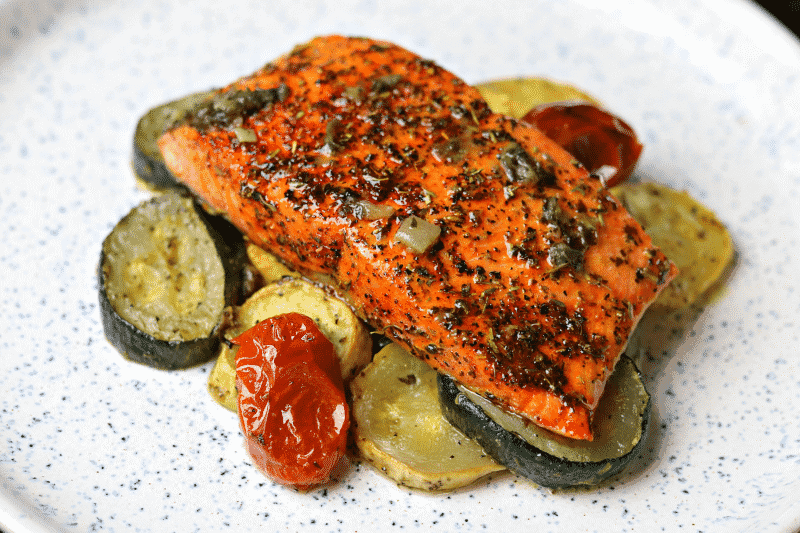 Make enough salmon for 3 days worth of meals because it won't last longer than that. This air fryer salmon is out of this world and makes a quick and easy keto lunch meal prep idea.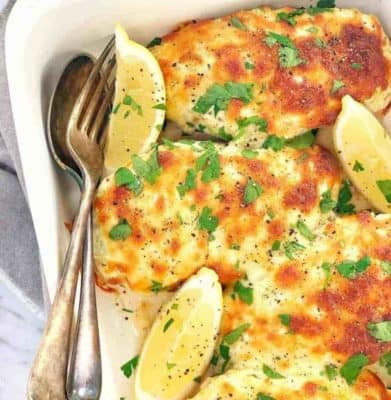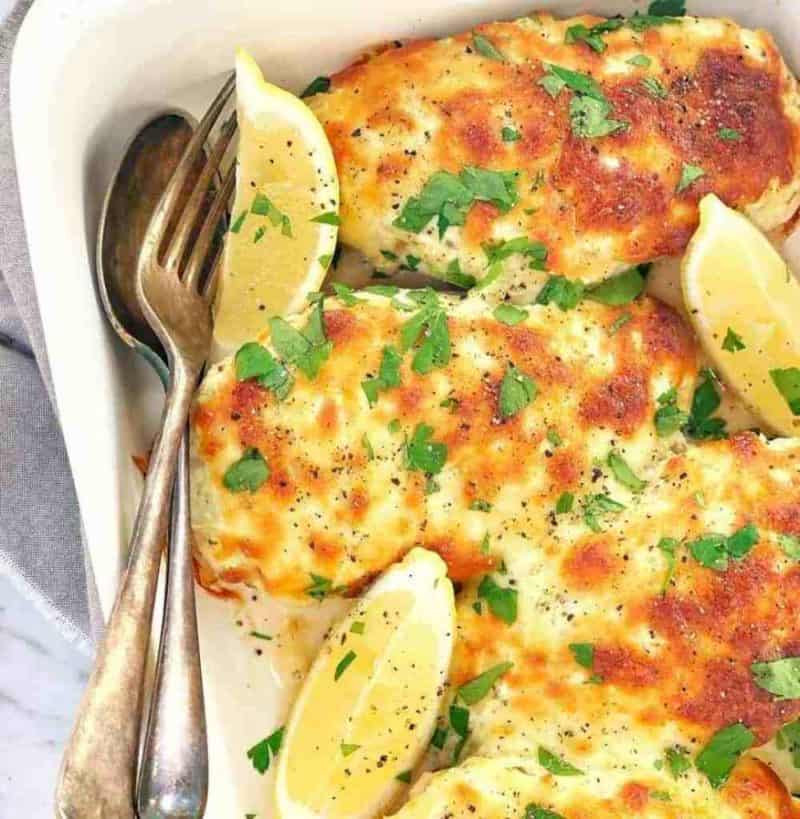 Make this pesto chicken for dinner one night and save the leftovers for a keto lunch meal prep! You can easily make a double recipe, and then you will have chicken for several days.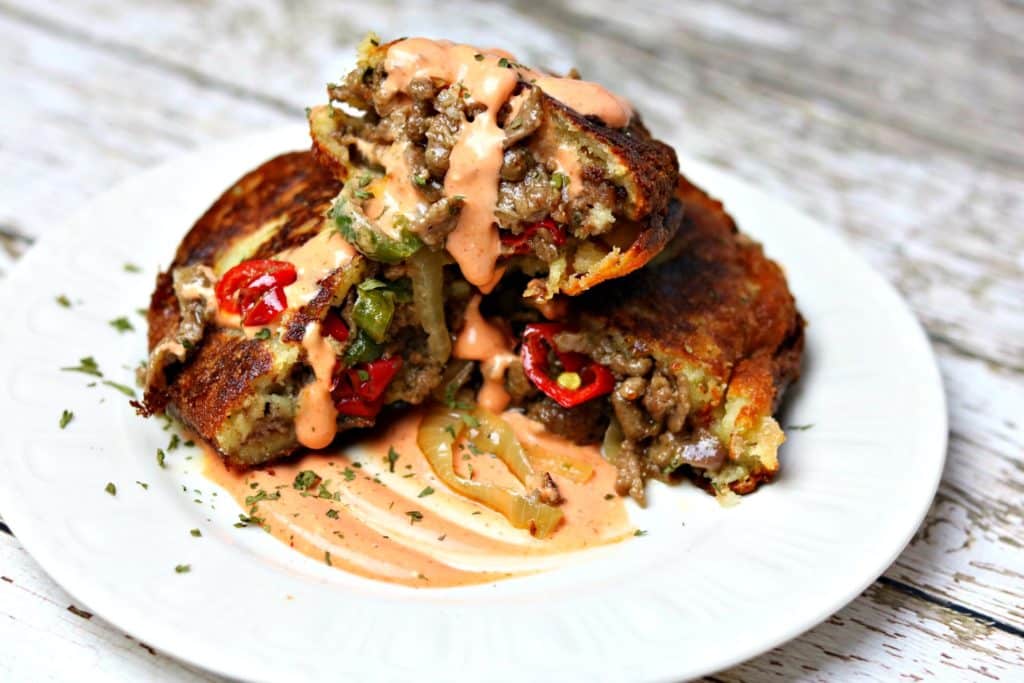 This is one of my go-to meal prep ideas because they are easy to make, taste fabulous, and are a perfect or quick meal. Just warm them up and enjoy just like you did the first day.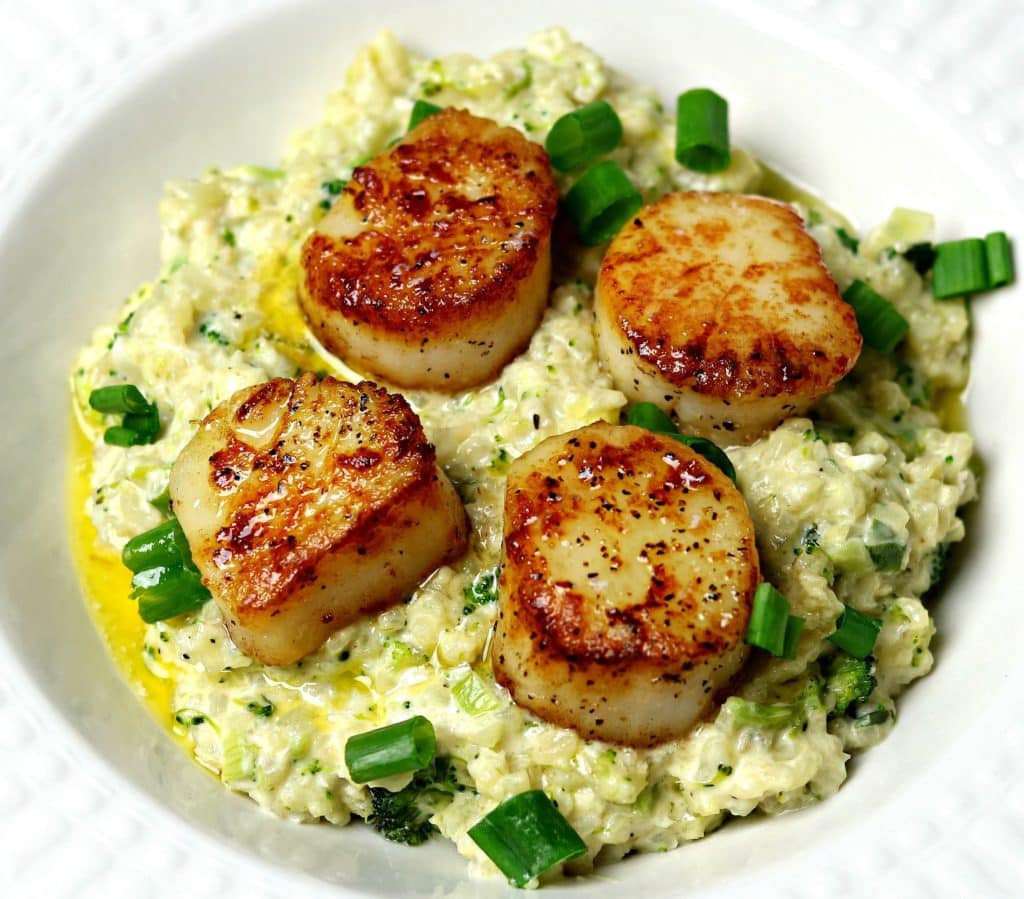 Double the recipe, and you can enjoy this dish with several different types of meat throughout the week. It pairs nicely with beef, chicken, fish, and pork.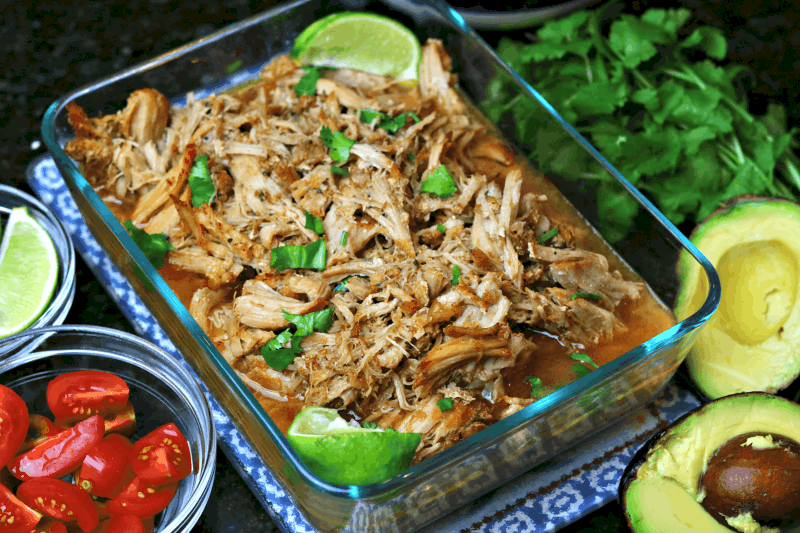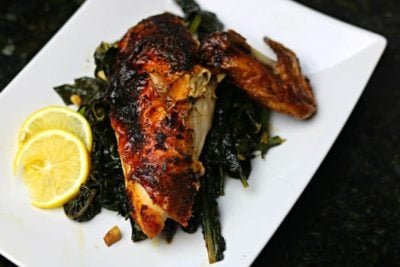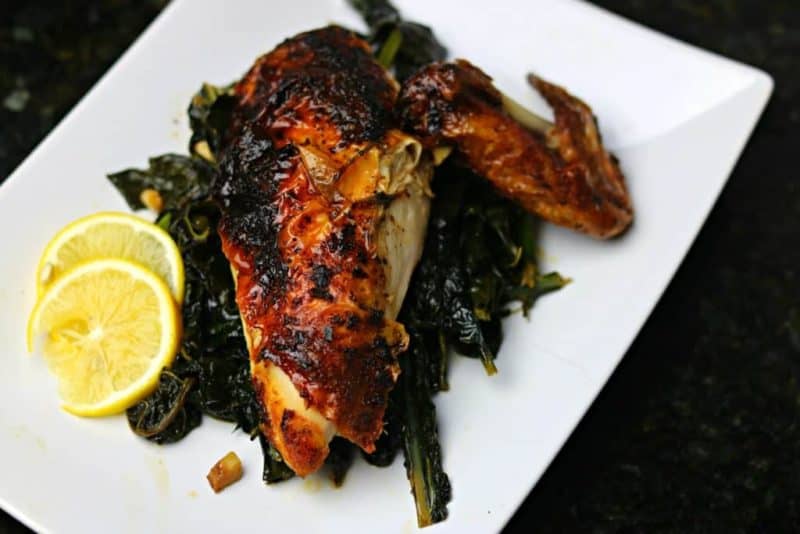 Making a whole chicken will provide you with several meals throughout the week. You could make chicken salad for a keto lunch meal prep idea. Or toss some on top of your favorite salad and you will have an easy and light dinner.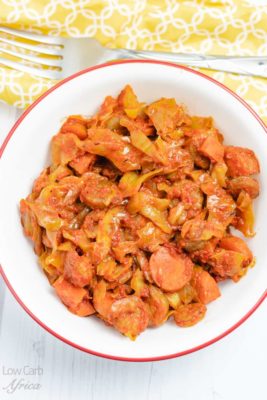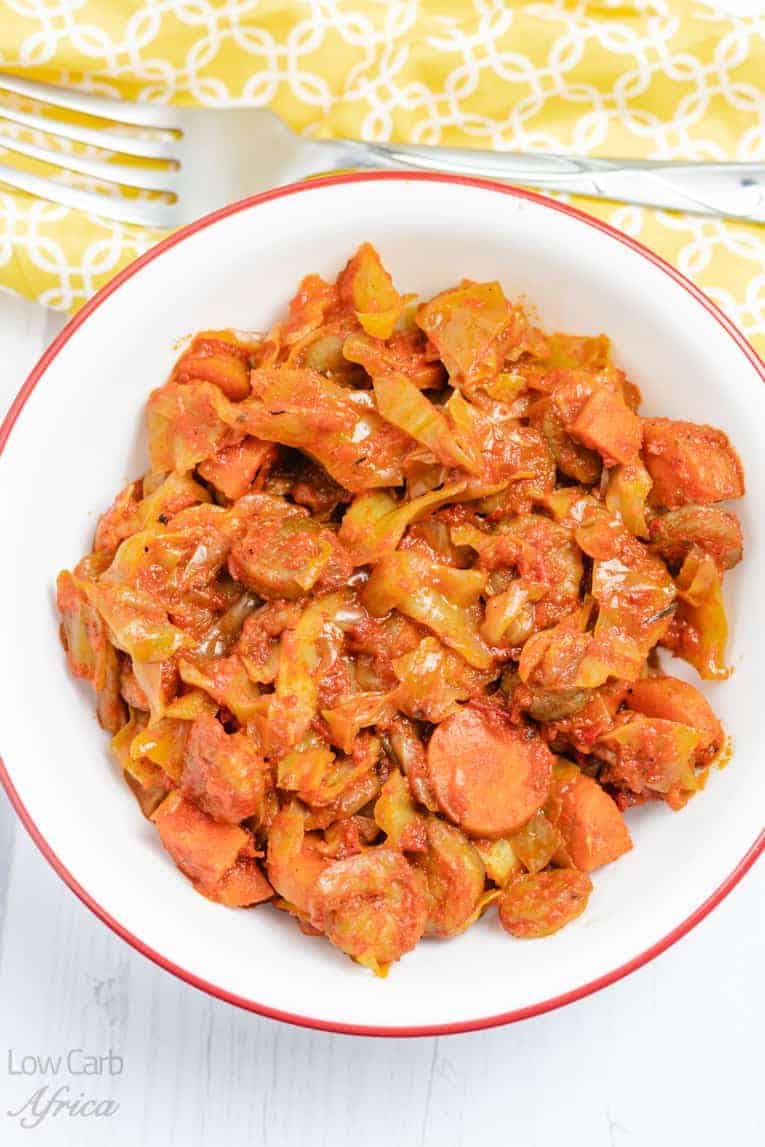 Loaded with shrimp and catfish, this is a wonderful meal prep idea. Each batch has four servings, so you could double it and enjoy it up to 3 days after it's cooked.
Easy Low Carb Meal Prep Salads & Dressings
Don't you just crave a great salad sometimes? Salads are my go-to keto lunch meal prep ideas because there is so much variety. Plus, you can quickly grab and go, and you don't even have to heat them up.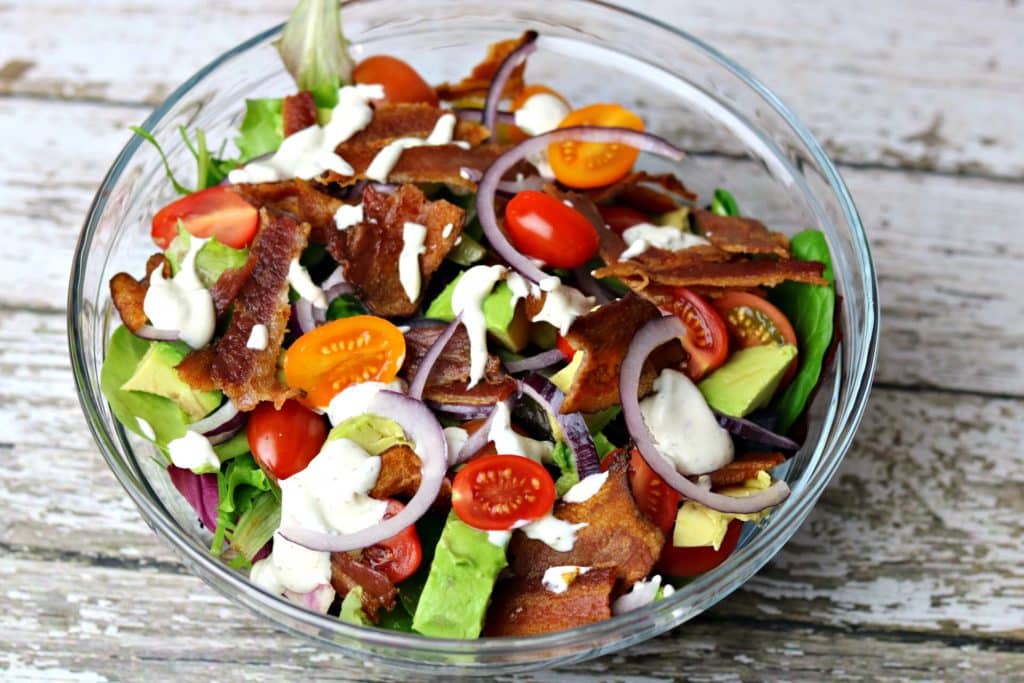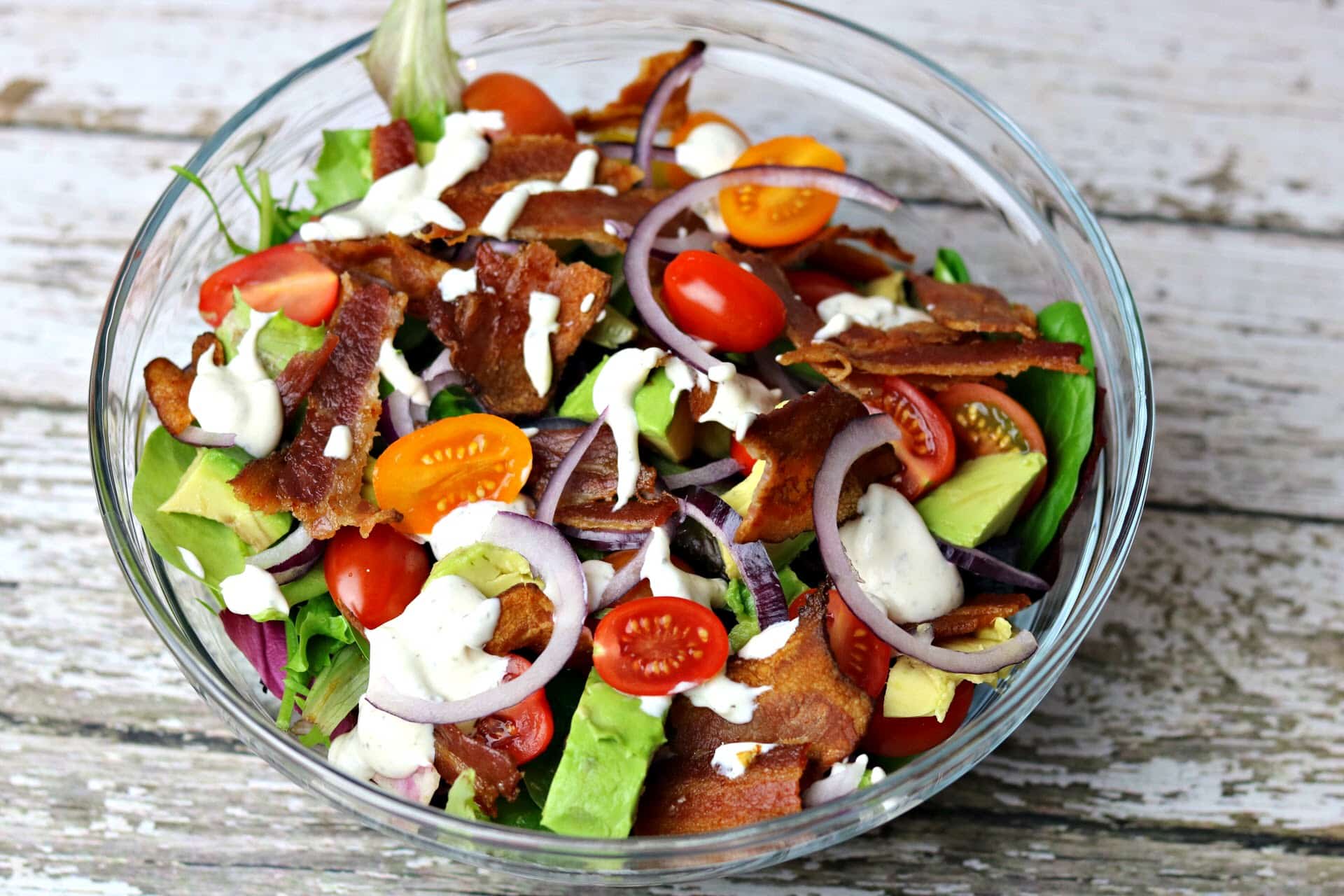 Chop your veggies, except for the avocado, and prepare the dressing. Store everything in the fridge unassembled. Then, when you are ready to eat, toss everything together and enjoy! Or, if you are wanting to completely prep you can put the dressing on the bottom of a mason jar, then add lettuce and veggies. Don't add the avocado until right before you serve or it will brown up.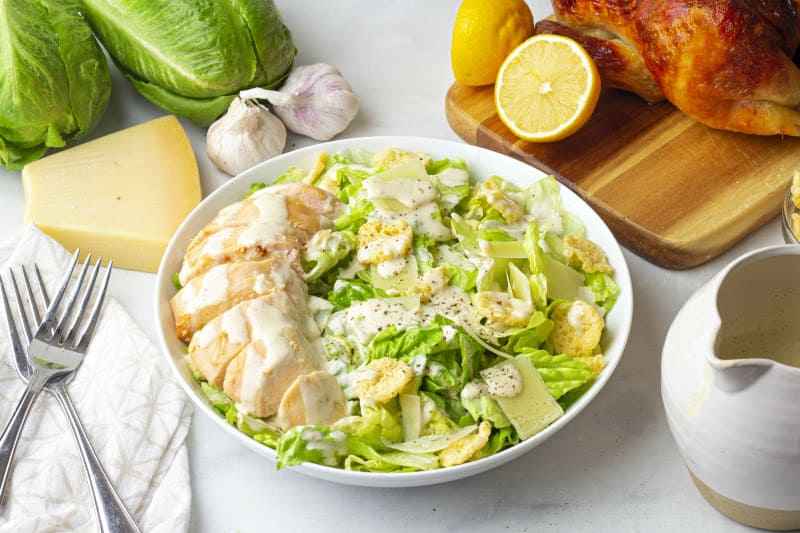 This homemade Caesar dressing is so good that you could eat it with a spoon! I double the batch and use it for this Keto Chicken Caesar salad, meats, and veggies.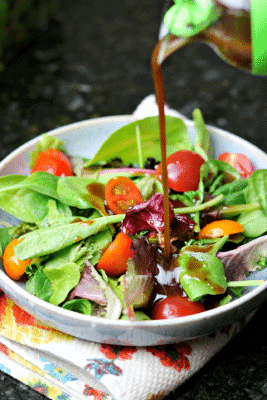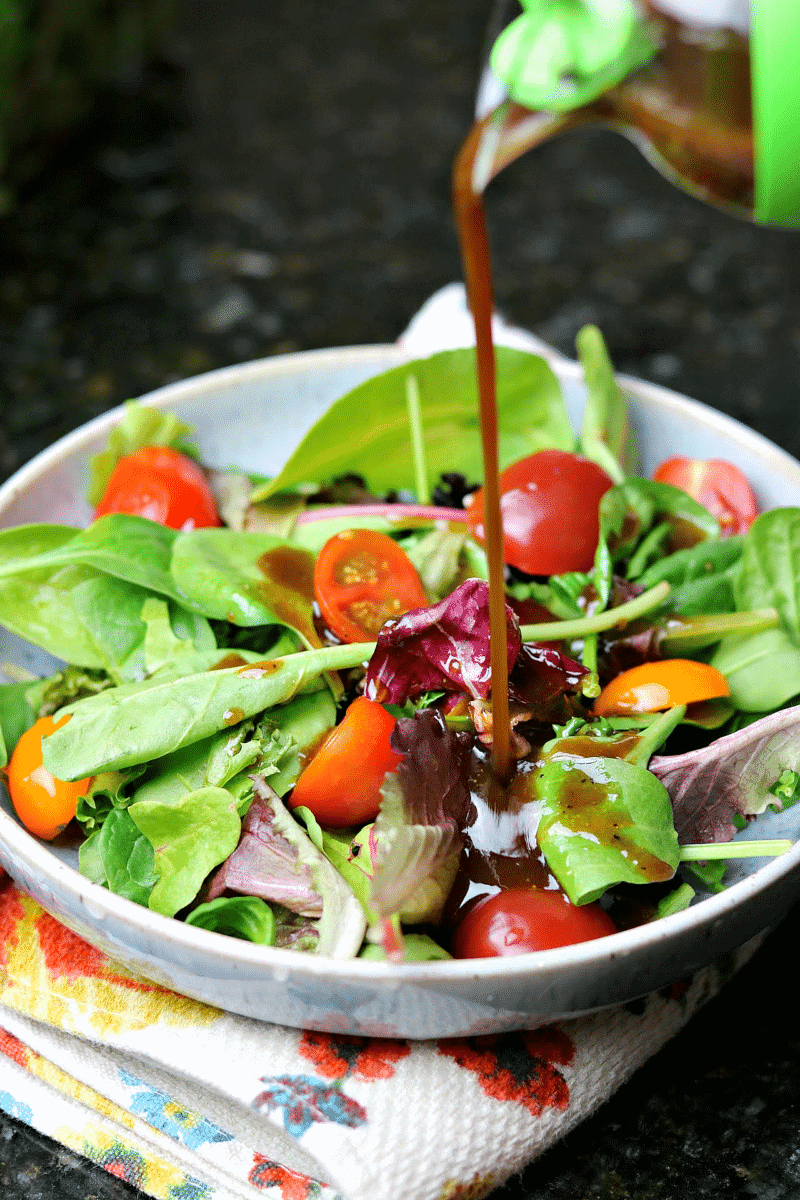 This creamy balsamic vinaigrette dressing is so easy and can be made in 2 minutes! Use it to marinade meat, drizzle on salads, or even eat with fresh garden vegetables.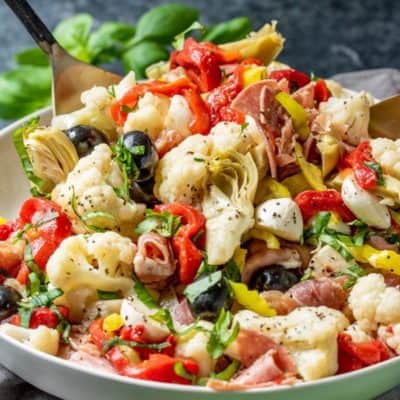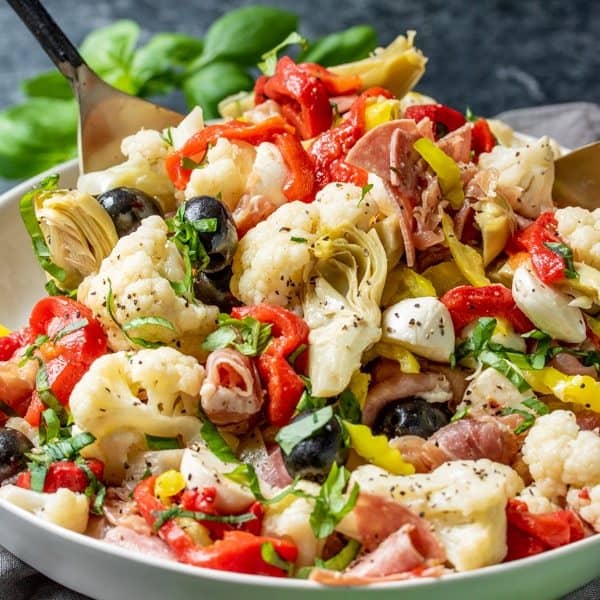 Double the antipasto salad recipe and enjoy it all week long. Eat it as a side salad, or the main course! Either way, you will love having a salad that is ready to go whenever you want it.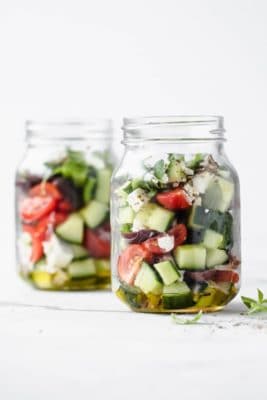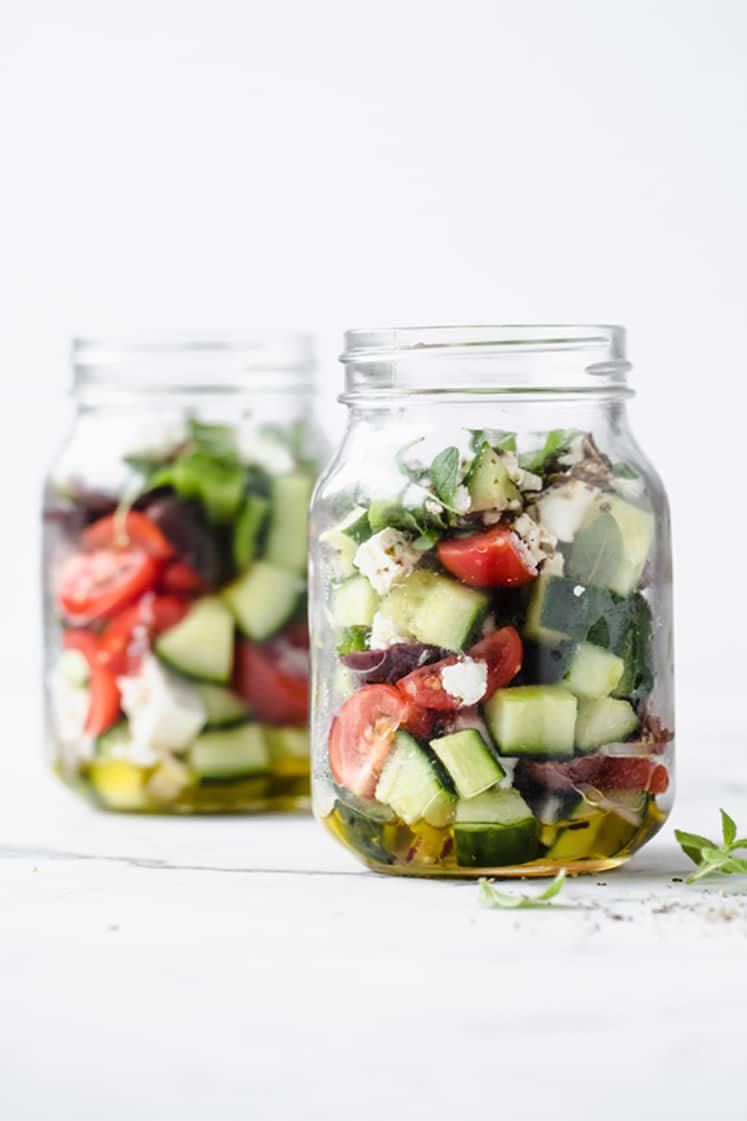 If you haven't meal prepped salads in jars yet, you should really give it a try. You will greatly appreciate having them ready to go when you want to eat one! Try it because I am pretty sure you will be hooked.
Meal Prep Dessert Recipes
Oh, these decadent desserts are so amazing! These treats are perfect for special occasions. It's nice to have some desserts handy, so you don't have to do anything when you want one. Just grab it and enjoy it.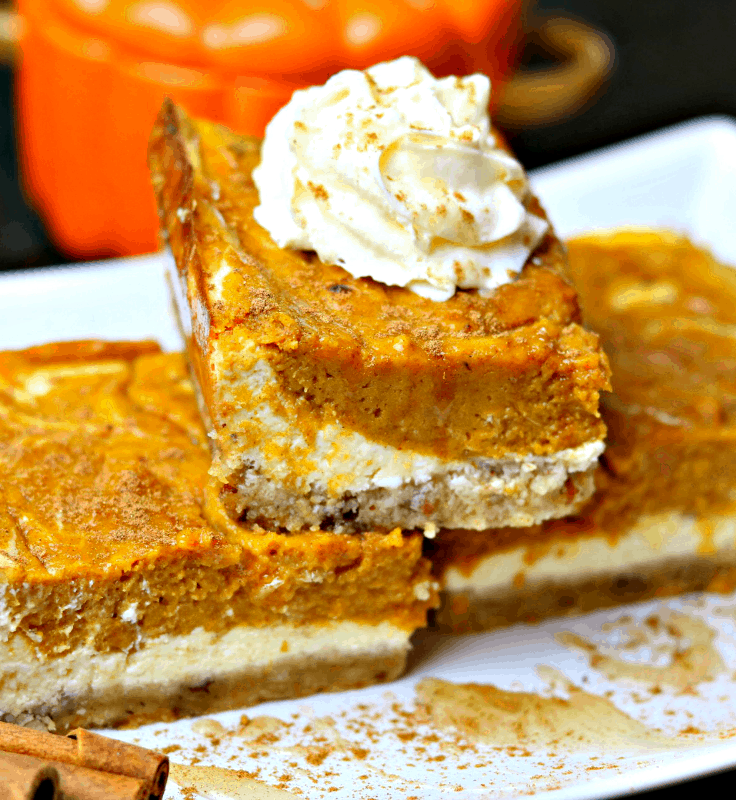 These pumpkin bars are perfect for meal prepping! You can wrap them up in individual servings and just get what you need. Make a batch or two and then freeze them up to 1 month.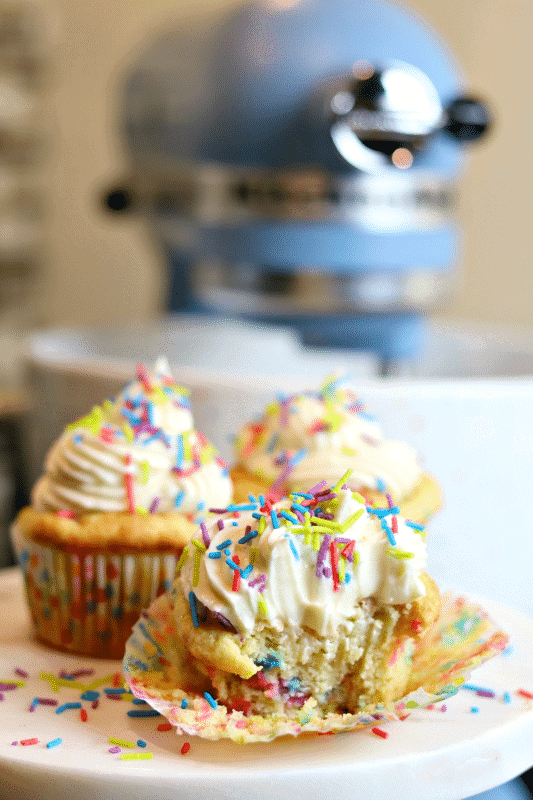 If you are craving some adorable and tasty cupcakes, then these are your answer! They last around 4 days if you store them in the fridge or you can freeze them and enjoy for even longer.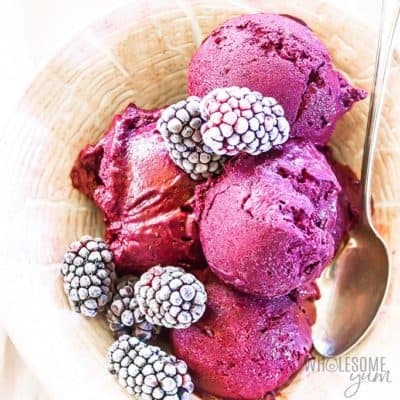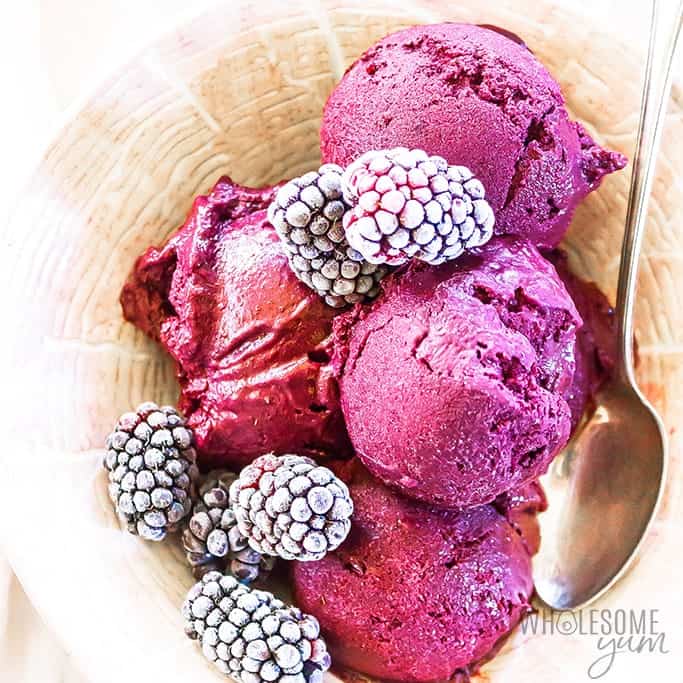 You are going to love this creamy blackberry frozen yogurt. You can double the recipe and enjoy it after dinner or for a snack anytime you want. It will last up to 2 months in the freezer.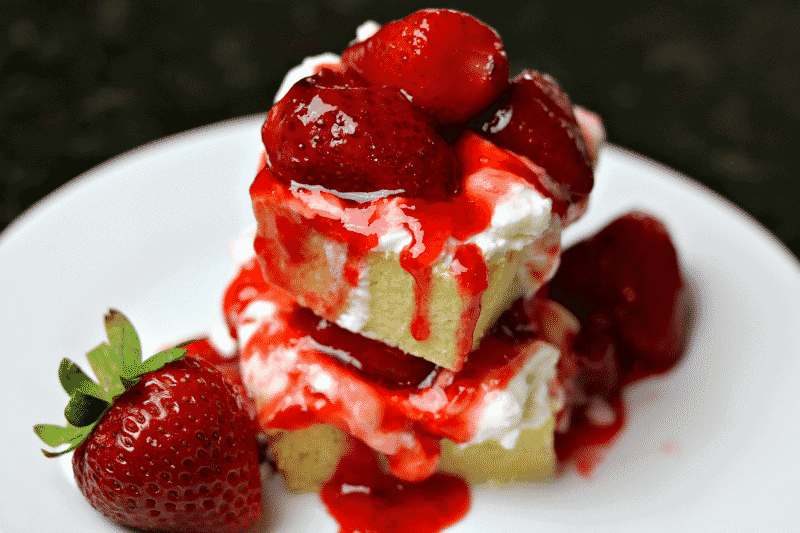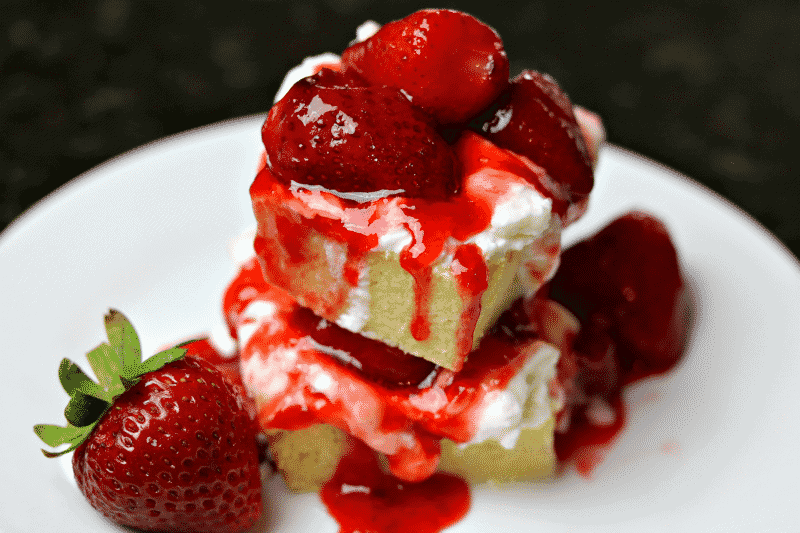 If everyone doesn't devour these strawberry shortcakes before you can store them, you will have some extra to enjoy. 🙂 They are seriously so scrumptious! It's so nice to have delicious desserts ready when we want one.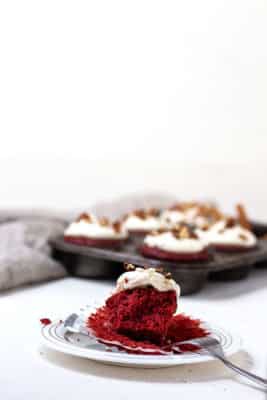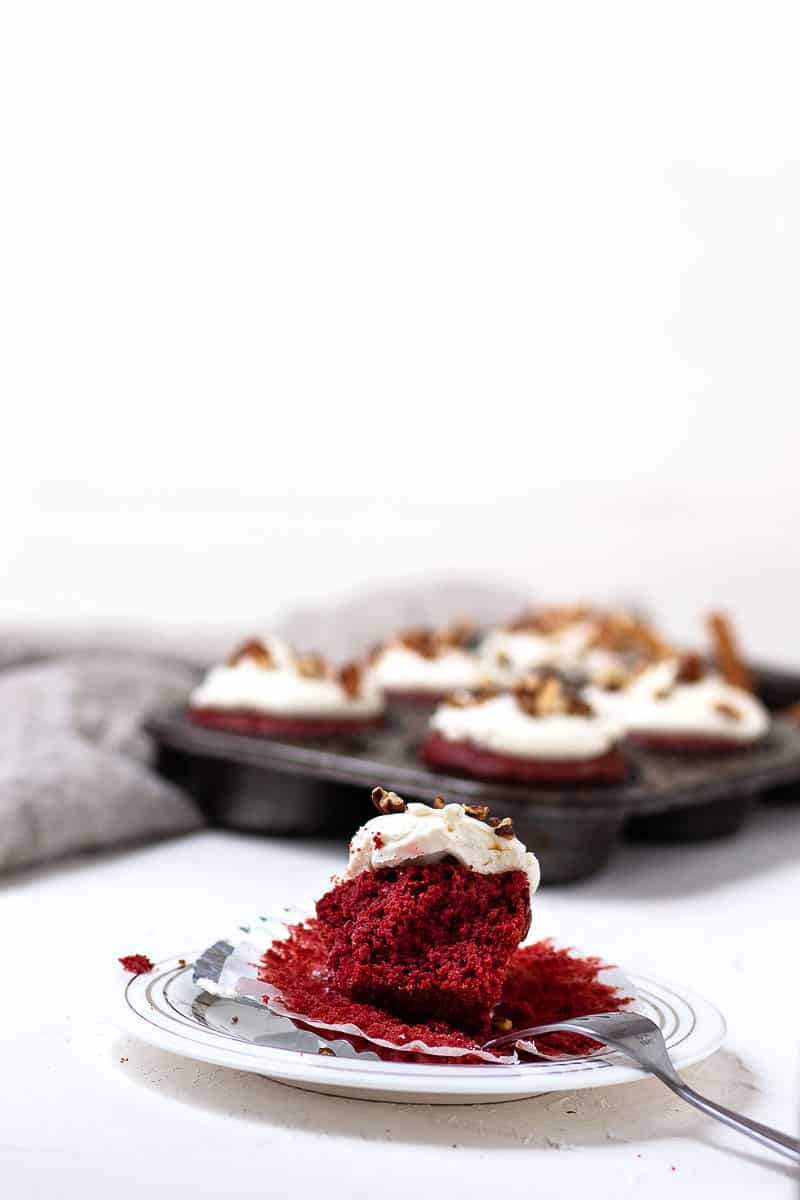 These mouthwatering delicious red velvet cupcakes will last 3 days if you store them in the fridge. Or you can store the cupcakes in the freezer for up to 3 months.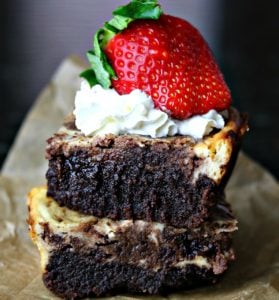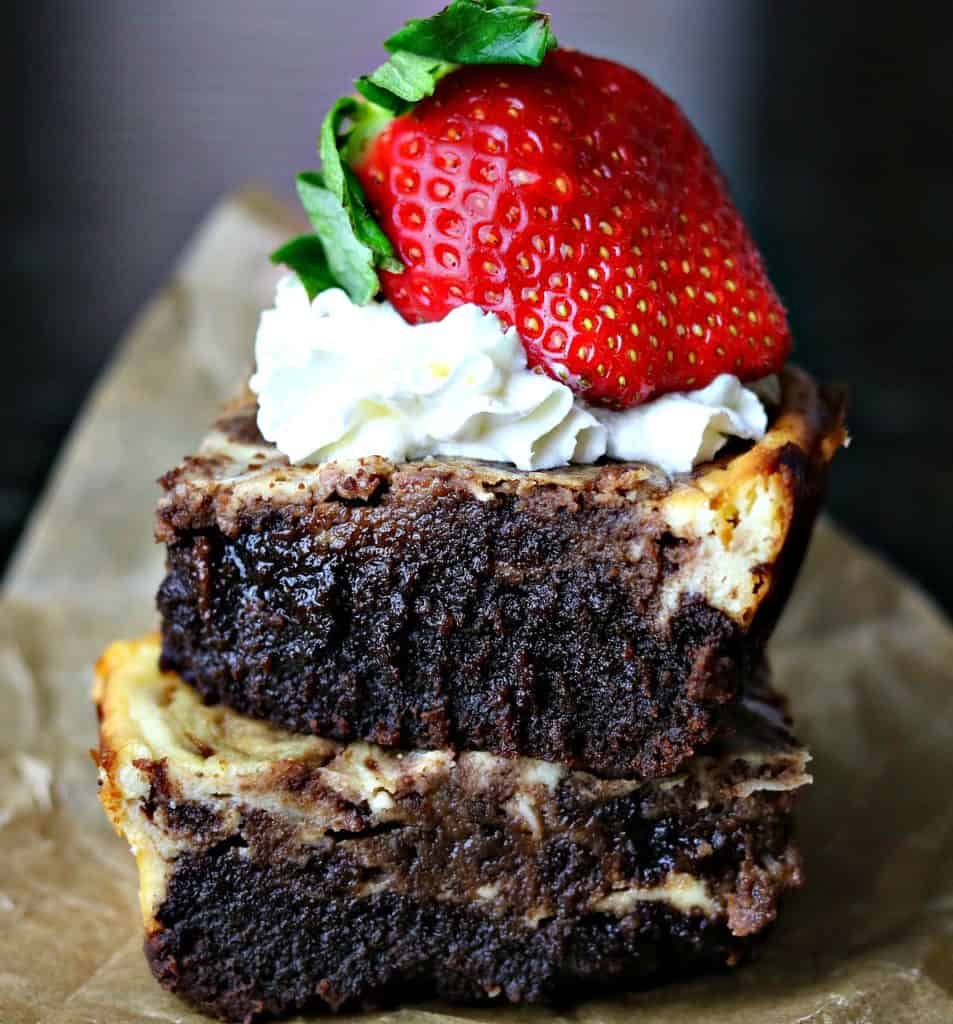 Decadent cheesecake brownies make an excellent snack or dessert. You can't go wrong with adding these brownies to your meal prep menu.