This post may contain affiliate links to products I use and highly recommend. You can read my full disclosure .
Shrimp is one of my favorite foods so I decided to round up some of the best keto shrimp recipes that you need to be making right now! All of these include low-carb substitutes for shrimp recipe favorites like Bang Bang Shrimp & General Tso Shrimp. This collection is perfect for keto shrimp lovers and those looking for an easy, keto-friendly lunch and dinner meal ideas.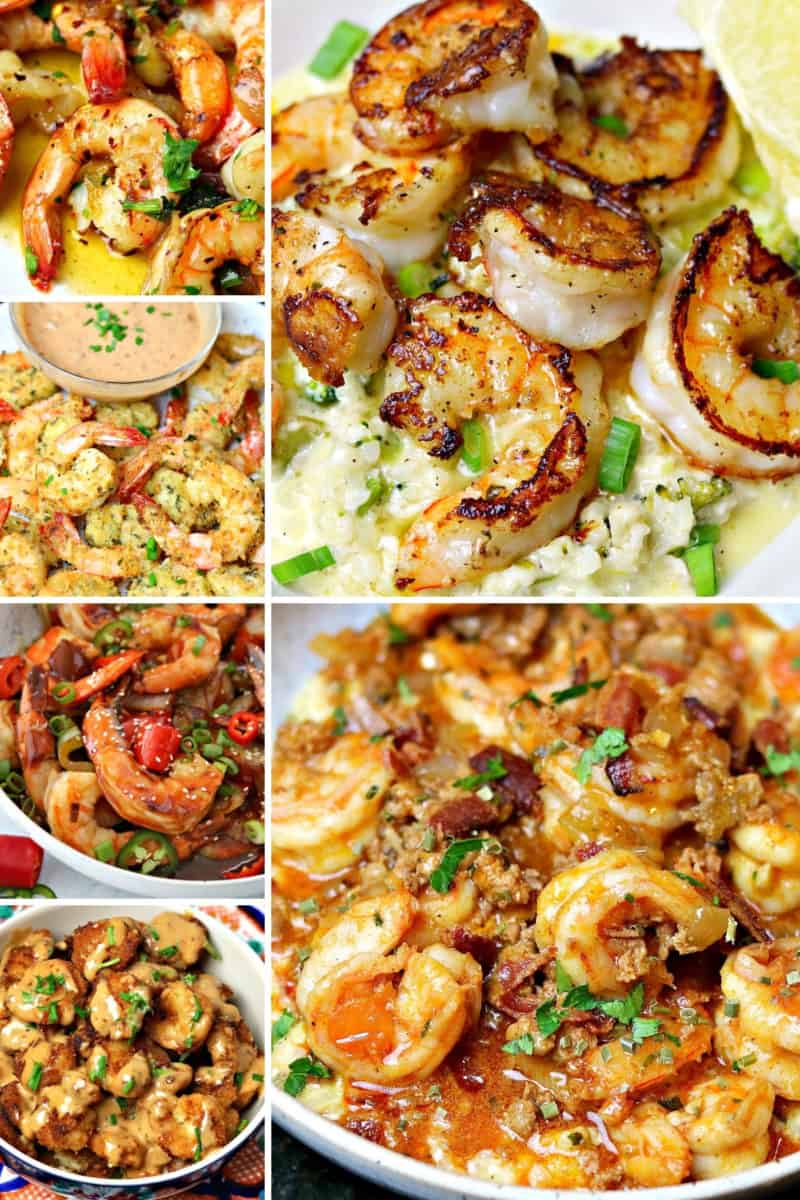 Why Share Shrimp Recipes:
Seafood is quick to make, but also super light in calories. Considering the shrimp lover in me, I decided to create a guide of low-carb shrimp recipes that are absolutely drool-worthy and AMAZING!
In this guide, you'll find 21 healthy shrimp recipes that you need to be making RIGHT NOW!
Keto Shrimp Recipes
If you love shrimp, then you'll enjoy this collection of keto shrimp recipes. Includes low-carb substitutes for popular favorites like Bang Bang Shrimp. You'll also find a range of cooking methods like making shrimp on the stove-top, in the oven, on the grill, or in your air fryer.