This post may contain affiliate links to products I use and highly recommend. You can read my full disclosure here.
Click below to share this!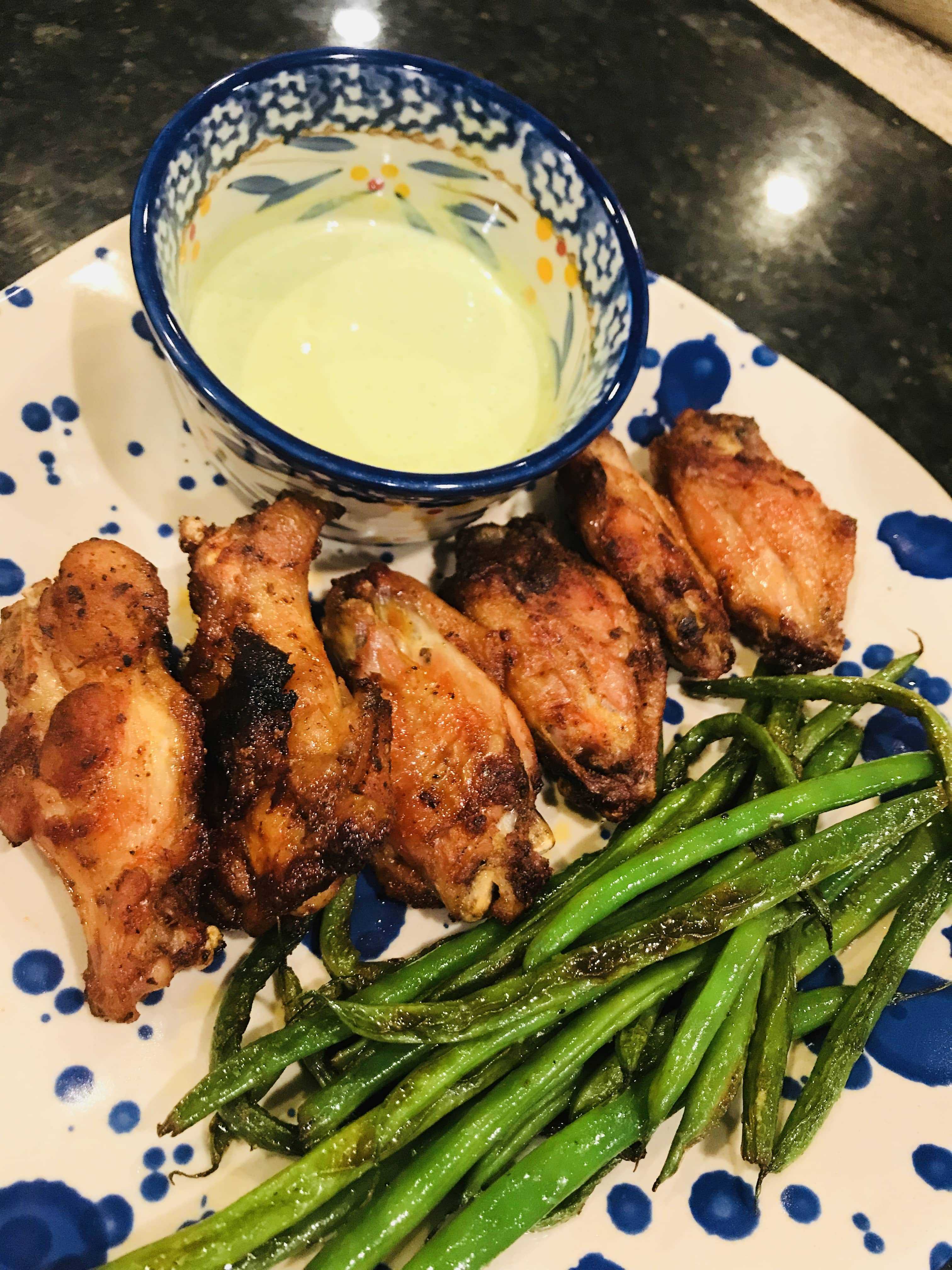 When we eat baked chicken wings, it's important to have good flavor and crispy skin (like fried chicken crispy without the frying). This recipe will allow you to have both and stay on track with your Whole30 and Paleo eating plans.
Ingredients
Chicken Wings (2.5lbs)
Spicy Dry Rub (Makes about 2 cups – I store in a mason jar)
1/2 cup paprika

3 tbsp cayenne pepper

3 tbsp chili powder

5 tbsp freshly ground black pepper

6 tbsp garlic powder

3 tbsp onion powder

6 tbsp sea salt

2 1/2 tbsp dried oregano

2 1/2 tbsp dried thyme
Directions
Night Before Cooking
Place chicken in a ziploc bag with 1/4 cup of the spicy dry rub.

Shake the bag so that the mix coats the chicken evenly

Store in the refrigerator overnight
When Cooking
Remove chicken from refrigerator and allow to come near room temperature (~15 minutes). Preheat oven to 400 degrees.

Line a long cookie pan with parchment paper

Place chicken on the parchment paper (side with the most skin up)

Cook for 25 minutes

Turn chicken over (skin should easily lift from the parchment paper)

Cook for additional 20-25 minutes (until the skin is crispy)
*Note. This website contains affiliate linked advertisements. If you click the links or make a purchase, I will earn a portion of your sale at no cost to you. All proceeds from affiliate links support this blog. Thank you.