This post may contain affiliate links to products I use and highly recommend. You can read my full disclosure .
Looking for Easy Keto Tailgate Food & Football Snack recipes? Wondering how you can have chips, dip, saucy wings and desserts at your next football party without added sugar and carbs?
This post includes more than 20 of the best easy keto & low carb recipes for a crowd. They include a mix of low carb appetizers, low-carb chips and dips, and easy keto-friendly desserts. Perfect if you're like me and you love football food, but want to enjoy it with less guilt.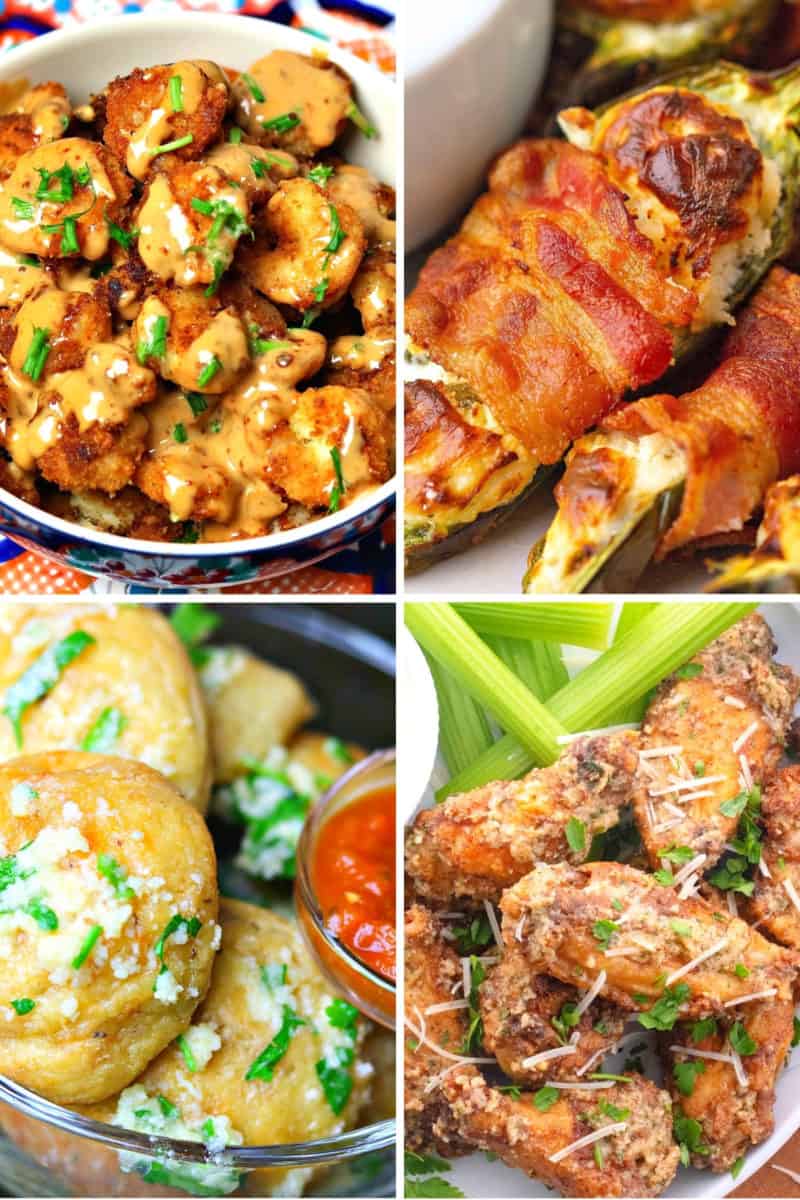 Why Share Keto Tailgate Food
I'm not really a sports fan, but I love game day food! The chips, dips, appetizers, wings, and sandwiches always inspire the foodie in me to root for a team so that I have an excuse to eat some amazing dishes!
Considering that there is always some sort of sports event happening throughout the year, I decided to round up a list of the very best keto and low carb recipes that would be perfect game day dishes.
These easy keto football snacks recipes for a crowd include appetizers, main dishes, keto chips and dips, and even a dessert dip.
My hope is that this list will give you Super Bowl food ideas and provide a range of easy keto recipes and appetizers for a crowd. If you want an exclusive collection of air fryer recipes, then head to my air fryer football food.
Keto Tailgate Appetizers
Add these appetizers to your tailgating menu. They include popular recipes like my keto bang bang shrimp.
Wings: The Ultimate Keto Football Snack
No games without wings! From sweet chili sticky wings to oven-fried wings, sample my best keto football snacks. They are easy to cook and serve.
Keto Tailgate Food: Chips & Dips
Chips and dip usually make up most of the Super Bowl snack table. While on keto, most of those chips don't really fit into the lifestyle. With that in mind, here are a few options that allow us to enjoy these delicious dips.
What kinds of things can I use as keto chips?
Chopped Vegetables (cucumbers, bell peppers, and celery)
Meat Sticks/Skewers
Crispy Pepperoni or Bacon
Easy Football Keto Desserts
If you want to enjoy dessert without worrying about the carbs, here are some keto football snacks recipes you can try: